Despite sharing the chassis with the Volkswagen Touareg, the Bentley Bentayga is a high-class "monster" and is far different from its German cousin. One of the interesting differences is that Touareg is mostly assembled by robots, while Bentayga enjoys the care of the human hands.
Video introduces the assembly process of Bentley Bentayga Speed
More specifically, Bentley needs 16 working days or 127 hours of labor to fully assemble a Bentayga Speed. The luxury car is currently being assembled at the Crewe factory in England, which has been Bentley's home since 1946 and received £ 500 million from the Volkswagen Group in the first two years of takeover.
Below is the detailed time for each stage of assembling a Bentley Bentayga Speed:
Wood furniture: 10 hours
Decoration: 8 hours
Coating: 24 hours
Engine: 13.4 hours
Assembly: 19 hours
Check, quality, other things: 52.5 hours
Joining the V8, Design Series, Diesel and Hybrid versions of the luxury SUV, the Bentayga Speed ​​launched last year as the most expensive product. It combines a high ground clearance with a level of comfort like the GT and performance like a sports car, requiring only 3.8 seconds to accelerate from 0-96 km / h. It is time on par with the previous generation supercar by an SUV with a maximum speed of 305 km / h.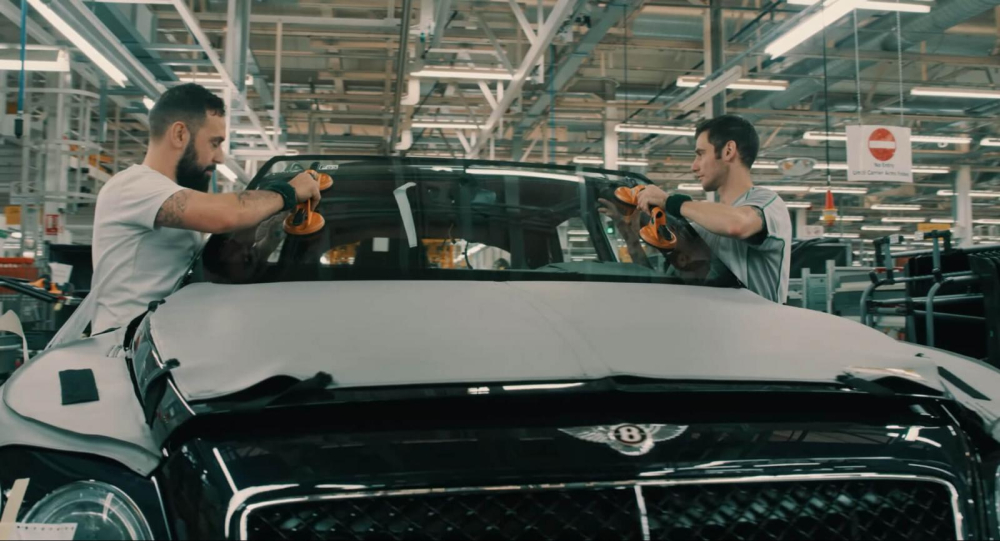 Photos cut out from video
Compared with the regular Bentayga W12, the Speed ​​model has an additional 26 horsepower, helping to reduce a little tick in its 0-100 km / h time. The 6.0-liter W12 twin turbocharged engine under the bonnet produces 626 hp and 900 Nm of peak torque. It has an estimated travel distance of 607 km WLTP, consumes 13.1 liters / 100 km and discharges 496 g / km CO2.
Duy Thành
.