At the event that revealed the official design of the next PlayStation 5 console, Rockstar has unexpectedly released an enhanced version of GTA V that will be released exclusively for the new system. In addition to developing more advanced graphics, GTA V for PS5 is expected to have more innovations that will be revealed in the future. After GTA V set foot on the next console platform, rumors also surfaced that other "popular" games will follow GTA V's release on PS5, namely The Elder Scrolls 5: Skyrim.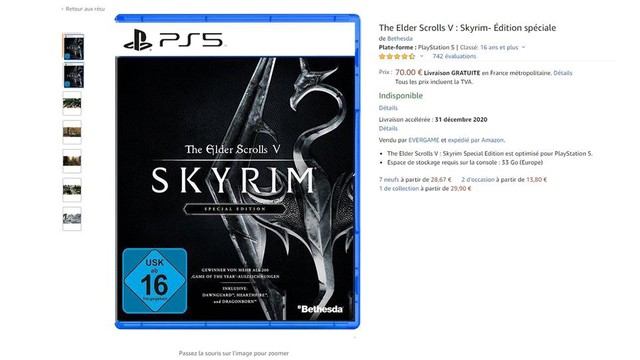 On the reddit forum BethesdaSoftworks appeared a leaked image of the Skyrim Special Edition game for PS5 appearing on Amazon France, posted by a user with the nickname mothpapa. This is a picture of the cover image Skyrim Special Edition, said the game "veteran" will also be released on PS5 for € 70 (equivalent to 1.8 million VND) and will be released on December 31, year. 2020.
The leaked image quickly spread throughout the gaming forums, Twitter, receiving 2.2 thousand tweets and 4K likes in less than 24 hours. This leaked image seems to be very believable as Bethesda has released many versions of Skyrim on many platforms. It released Skyrim on Nintendo Switch in 2017 as well as on PC, PS3, PS4, Xbox 360 and Xbox One. There are many memes about Bethesda, Rockstar Games, and Minecraft developer Mojang Studios, which will release their games on every next generation console platform.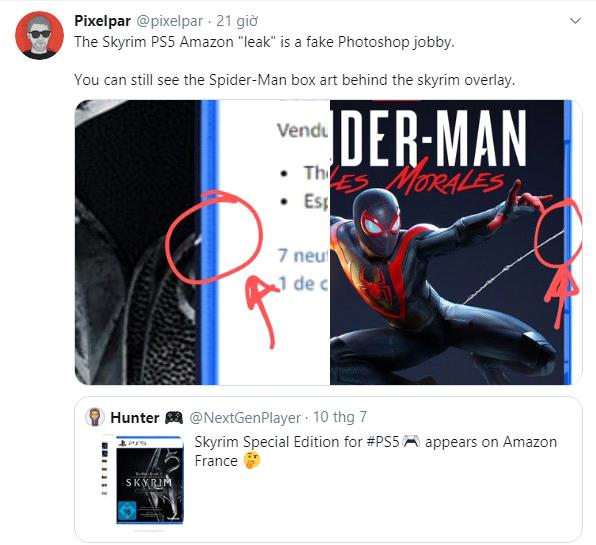 However, just a few hours later, a reddit user with the nickname SpatzOr posted a link showing evidence that the leaked image of Skyrim Special Edition for PS5 system is completely fake, photoshop from the cover image of the game title. Marvel's Spider-Man: Miles Morales has just debuted. If you look closely, gamers can see on the right hand side, the creator of this fake image has forgotten to delete a part of the spider silk of the cover of Marvel's Spider-Man: Miles Morales.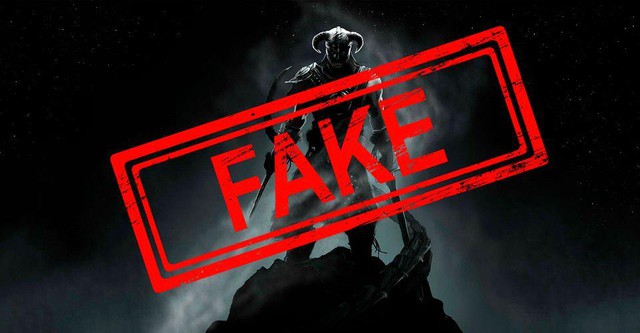 The incident was quickly exposed and of course it became a new meme for the gaming community to joke and talk about. Before knowing this is a fake image, many gamers are not satisfied with some details described as the price of Skyrim Special Edition cost 70 euros ($ 79.09), too expensive for a game that has launched nearly a dozen year . Fortunately, this is a fake, which also proves Skyrim may never debut on the next console.