When your beloved laptop is a few years old, you will face a familiar question: should you upgrade or simply buy a new machine? Sure, buying new will cost you a decent amount of money, and upgrading is more economical, but saving isn't always better.
Before making a decision, you need to know a few things, for example you can only replace certain parts yourself, and that also depends on your laptop. Plus, replacement parts almost always void your laptop's warranty.
Upgrading laptop hardware requires you to have a little knowledge of laptop hardware as well as laptop disassembly skills, so if you are someone who does not have time for these things, you can ask a more professional or consult a professional. Please refer to the following information before deciding.
Is your laptop upgradable?
Unlike desktop computers, there are some parts of the laptop that are soldered to the board, meaning that they cannot be removed. This is why you should "safeguard the future" when buying (by choosing to buy a laptop with hardware that is highly compatible with the software of years to come) for your laptop.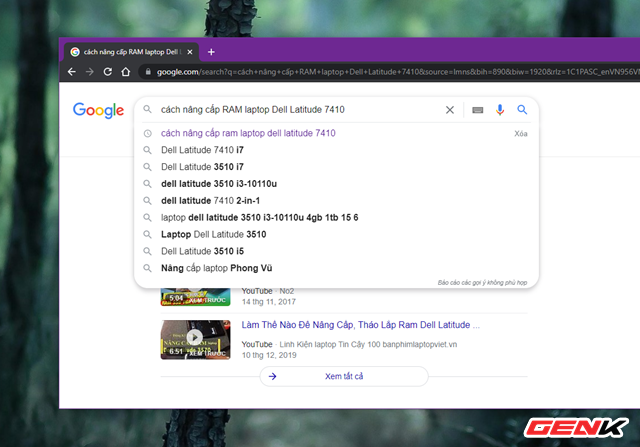 But here, the first thing you need to do is determine if your laptop is upgradeable, or if it has any soldered parts. You can find the answer by reading the user manual (HDSD) from the manufacturer.
Or simply Google how to do it. Try typing "how to upgrade laptop A's RAM" and replace "A" with your model name. If you see a complete tutorial, just follow it. If not, maybe you should look to people with hardware knowledge for help.
What parts of the laptop can be upgraded?
Common components that can be easily upgraded in a laptop include: RAM, hard drive, and battery.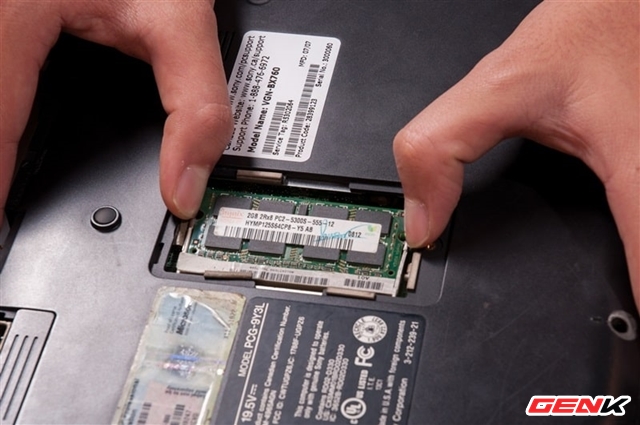 Of these, RAM and hard drives are the most common and easily replaceable. That's right, increasing the amount of RAM or using an SSD (solid-state drive) instead of an HDD (traditional spinning hard disk drive) are the top choices to improve computer performance.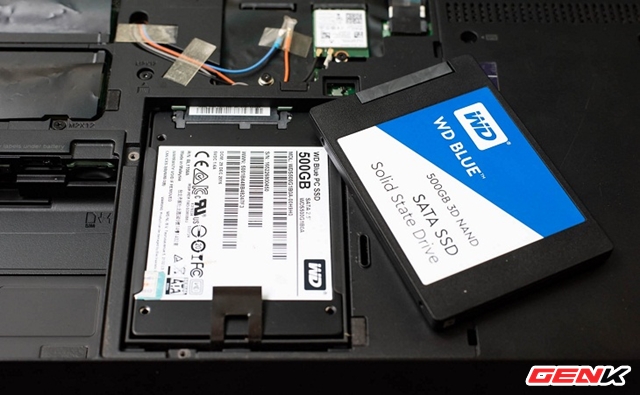 HDD has a large storage capacity, but because it is an optical drive, it is quite easy to be damaged or slow when equipped on a laptop due to moving a lot, currently in mid-range and low-end models are often equipped with HDDs, so you may consider upgrading to an SSD for more powerful performance.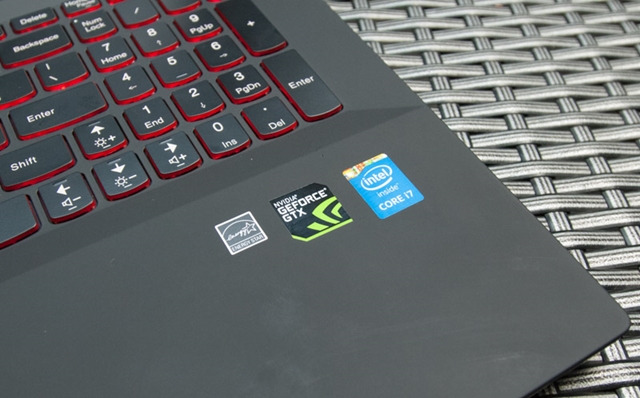 The video card with most laptops is soldered on the Mainboard to improve stability, but there are still laptops with discrete video cards that can be upgraded.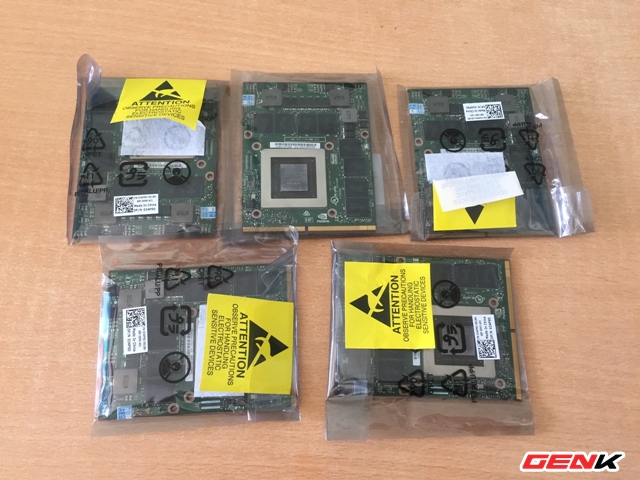 Nvidia has a lot of products aimed at users with different purposes such as: GT, GTX, TITAN for gamers, Quadro for graphic creators and the latest today is the RTX product line. professional gaming. But for the purpose of replacing the video card, only laptops with Quadro cards can be replaced and upgraded, you should consider this issue when choosing to buy a laptop.
Therefore, if your laptop is equipped with a Quadro card, of course it can be upgraded.
Which parts are not worth the upgrade?
In a laptop's parts, the motherboard, processor, and display are the main components that you can't (and shouldn't) upgrade.
Most laptops are built with a reasonably specific motherboard and chip in mind, and collectively, these two components determine the heat produced by the laptop. The PC case is designed to efficiently dissipate heat.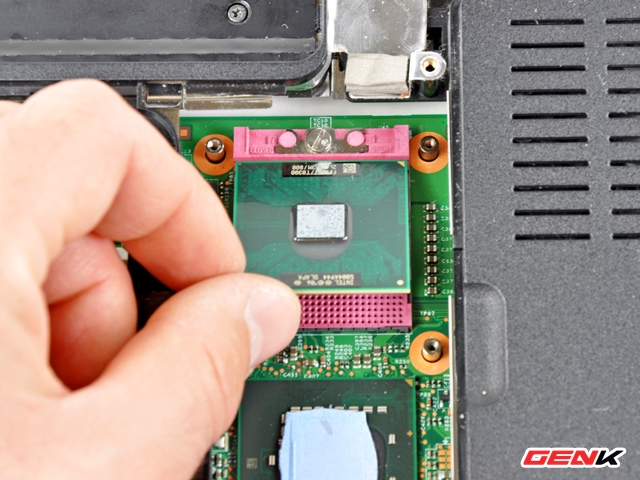 The screen, on the other hand, isn't worth the upgrade. I'm not sure it can be "upgraded" either. You can replace a broken screen with a similar one, but just as upgrading a PC monitor is essentially buying a new one, if you want a better screen then you need to buy a new laptop.
How to find the right parts for the upgrade?
Now that you have a basic understanding of the hardware to refresh your laptop, it's time to determine exactly what to buy. For example, you know laptop RAM is different from desktop RAM, and if your laptop is old, it uses DDR2 RAM, not DDR3 or DDR4.
For buying RAM or SSDs, companies like Crucial and Kingston have online tutorials to help determine the right part for your laptop.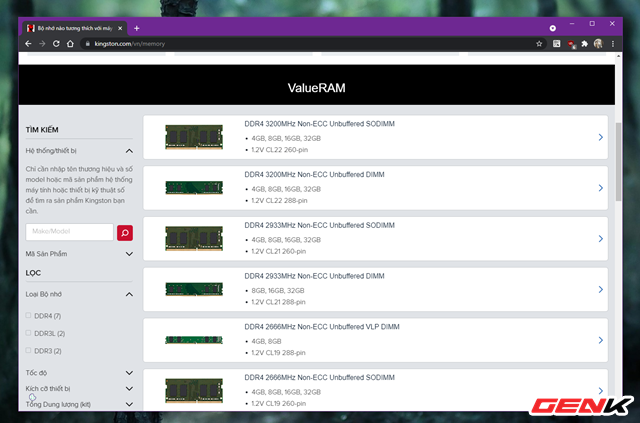 All you need to do is choose the brand and model of your machine, these tools will filter out the right RAM and SSD types. Separate from the detailed specifications of the appropriate RAM and SSD types, you can also see how many slots your laptop has (expandable memory DIMM) and the maximum amount of memory your machine supports. aid.
If you don't like these brands, you can also use the parameters that these tools provide, thereby searching for what you want in other stores. As long as they have the right parameters, they can all be compatible with your laptop.
Should I upgrade or buy new?
There will be certain signs that it is time to replace your old laptop. For example, if your laptop is running too slow, if you can't install a new operating system on it or it doesn't, the new software doesn't support the laptop's configuration or it simply has some problems when using it. . Those are all temptations, making you just want to buy another one to replace your head.
And that's not too bad! There are a lot of pretty great laptops out there these days, so instead of upgrading an old laptop and voiding the warranty, you can simply buy a new one.
In my opinion, and based on personal experience and friends' stories, buying a new laptop is almost always a better option than upgrading the old one you already have.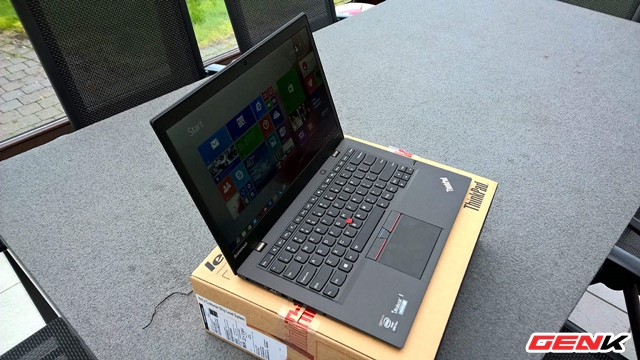 The reason why you upgrade the machine is probably because a part of it is no longer working as effectively as it was originally. Assuming this happens because it's an old laptop, then you'll soon face the same problems with other components when the laptop is at the end of its "life".
So, unless your laptop is new and only that part is faulty, replace it. Otherwise, buy another one to replace the head light!