"Pretend until it's true – Fake it till you make it" Probably the worst advice. Instead of fake, regain your confidence and wisdom in your career.
---
Our society has long used finance or bank balance as a measure of success, human achievement. This results in many of our systems and structures on the verge of collapse, so it's important to reconsider how we define our own success. Many people start to suffer from impostor syndrome when they are unable to determine whether they are inferior or simply because their job does not match their skills and interests. You might ask if what you're doing is the job you want to do. While it is possible to achieve a degree of career success, does this success make you feel meaningless? You are never willing to acknowledge your accomplishments and assume that it is just luck.
Society has long encouraged individuals with impostor syndrome to rediscover themselves. If you feel you are trapped in this disease then stop and find out if you are faking the job you really want or if you are faking to fit into the social norms, the so-called " should "but not be yourself. When I write, draw, or create public artwork, I find myself doing well and being myself. When my friend pursued a passion for crafting wooden objects by himself, he felt very content. When another friend is dressed in an activist shirt, she feels satisfied. For all of us, those are our preferences; but we are afraid to turn our hobbies into our full-time jobs. It's time to change social norms so deeply imbued with financial success and personal worth, at least temporarily, choose to pursue creative work and your own interests. .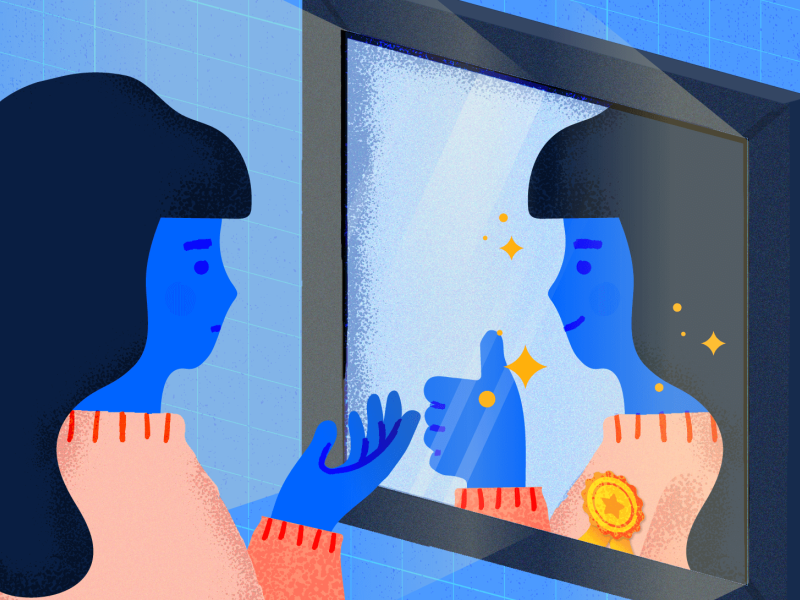 If you find yourself suffering from this syndrome, it is time to determine if you are really doing the work you intend to do. To determine if you have impostor syndrome ask yourself this: "Am I in conflict in my own work?". If the answer is yes, you are probably doing it wrong. In this article, together with iDesign to listen and share from a number of creators, they all agree: The secret to living a more fulfilling life is to connect more closely with your intuitions and values. If you feel like an imposter, you are an imposter.
---
1. If you have impostor syndrome, you are not alone
Research in the mid-90s found that impostor syndrome can be predicted by parents, who selectively evaluate certain aspects of their child while underestimating others. Although not discussed in that study, we can see that society has a similar effect on individuals. When society overestimates financial success and underestimates other things, there is a discord between what we are asked for and what we might really want. Financial success is not everything.
"We often consider success as not failing because society always honors the super successful."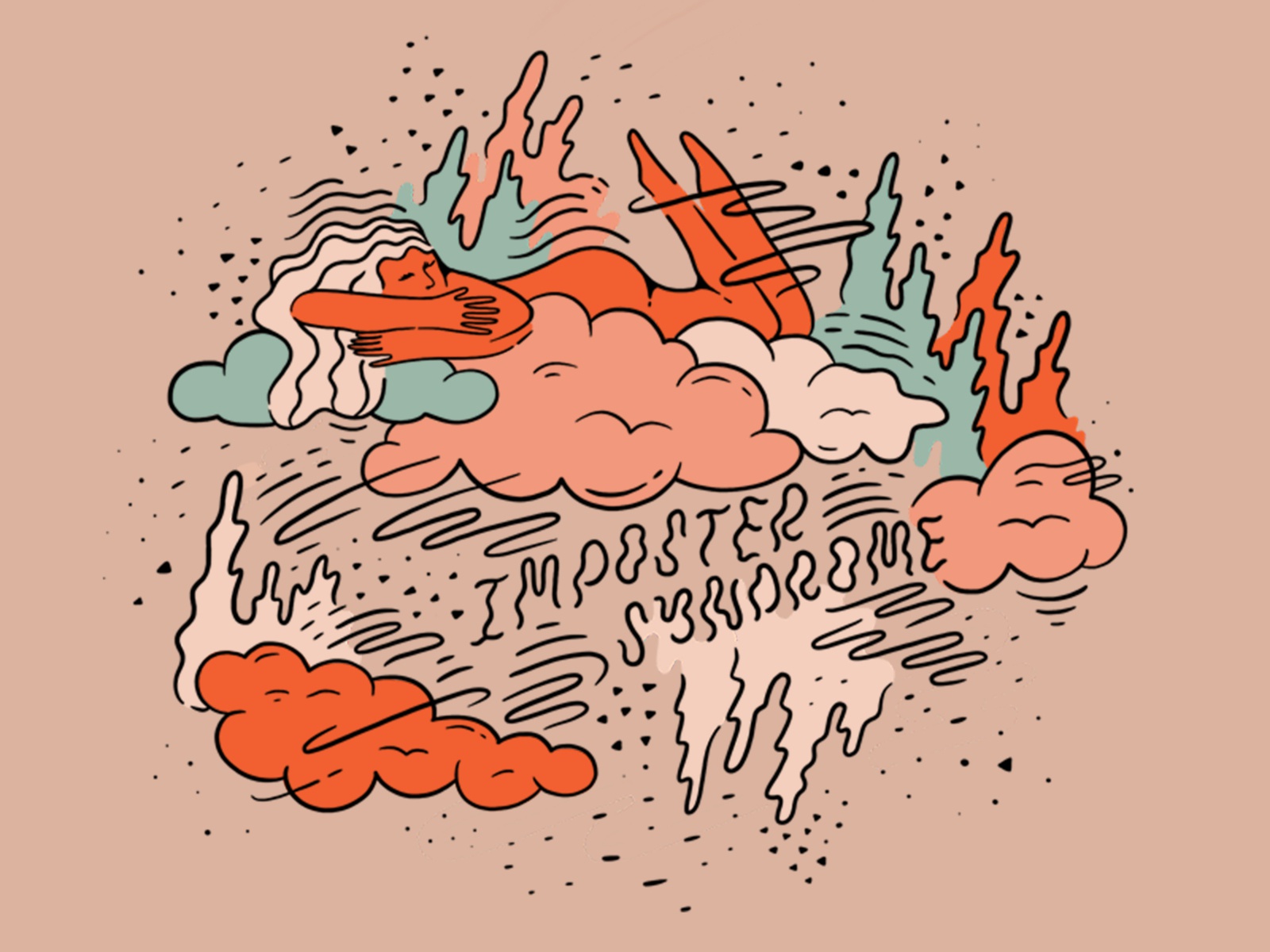 This is what makes us completely fail, when we only value one point of success that everyone is aiming for. As a result, one may find itself in lucrative careers or roles, but it has no personal meaning. This inadvertently made the feeling of an impostor appear. According to the Richard Gardner – Ph.D., an assistant professor at the Las Vegas Nevada University who is doing new research on the topic, says those feelings are exacerbated when we compare our performance with others in the same field. This misguided view makes people forget what real career success is and may force them to follow the counterintuitive career path (that is, we choose accounting instead of painting because we believe that artists are very poor).
Instead of responding by feeling insecure, we should act. Listen to your intuition and move forward.
2. Believe in the possibilities – even if you have to go against the standards

Heron Preston – artist, creative director, designer and DJ with his own label said: "I never felt like an impostor until people said I was doing things I shouldn't have." From a young age he dreamed of designing his own world. Intuitively, he looks to architecture, t-shirt design, photography, fashion, music and possibly his own restaurant in the future: "When I was young, there wasn't a single moment when I had impostor syndrome …"
"People don't believe in something and they also impose it on you, making you wonder if you're doing the right thing or not."
Preston only began to feel like an impostor when others began to question his work. His break-through is simple – ignore doubts and find a good support system. "I step out of the stereotypes of society. My friends support and I always support them. You will have trouble letting outsiders spread opinions that don't match your intuition".
"Ignore the stereotypes and create yourself a good support system."
Dr. Gardner has also demonstrated that community has an important influence on the development of every individual. Who you go to for work feedback affects how you view your performance and performance. In his research, he found that when we contact people in a group for feedback, they often feel more like an impostor. However, when approached with an outside group, they felt less of this syndrome."To look to artists for their professional skills but to others out of self-esteem and confidence."
3. Learn to trust your intuition

It takes time to develop belief in yourself and your intuition. Sam EwanThe dotdotdash firm's chief executive and long-time marketer, said he kept research records about everything and used that research to hone his intuition. When thinking about his career, he believes that his secret to success is understanding wishes, building confidence in knowledge and trusting intuitions, from which he will have the right ideas, moments of creativity and career expansion.
"Don't push yourself just because of you feel I should do it. Please push when you know I should do it. "
"Stop comparing yourself to others and understand if you like your work or not." he added. If not, check with your intuition, follow your curiosity and move on to the next thing. Once you feel like an imposter, and it's not the end of the world. Just step back, ask if this is the right job for you and if not, go ahead and keep changing.
And, if you still don't believe in your intuition, you can continue to practice. Fashion designer and chief technology officer Dona Sarkar said: "Find out what you need to hear and say it to yourself and others.
4. Intuition does not appear immediately
David Schwarz, the co-founder of HUSH, he has always lived in two worlds: business and art. Sometimes, he sees balancing the two as an act of impostor syndrome, but he says the rational division of both worlds has largely contributed to his career success. "There is a confusion in both sides. But there will always be another version of me at a given time. "
"My intuition is not always as sharp as a real expertise. Sometimes it takes a while to settle. It's not in a certain direction. "
For David, the interaction between the two specialties, one bias to the left brain, the other to the right brain to fully express himself, because he believes that he exists in the interference between trade and design. He argues that finding himself is through a deep belief in intuition. "I use intuition more than any other skill in my career. I followed what I felt was appropriate at the time " I said. "I made critical business and project decisions with limited data because I felt the right thing."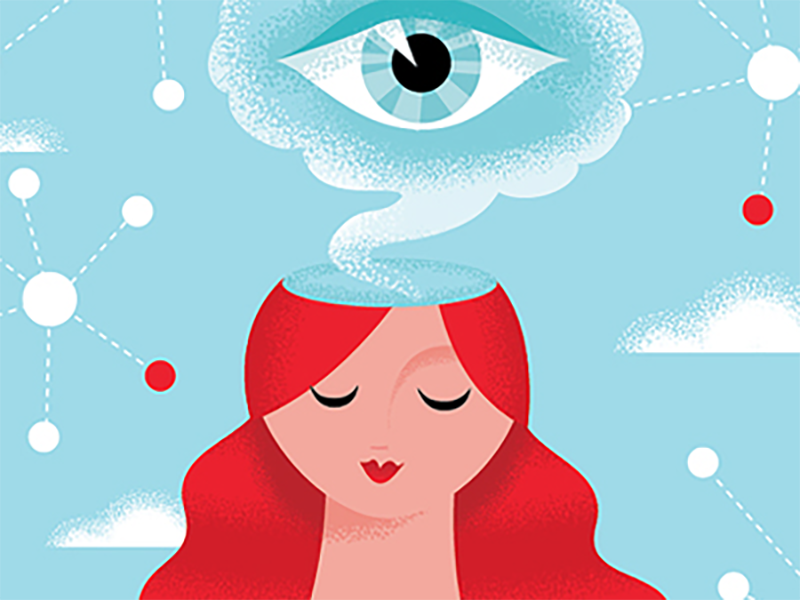 However, he argues, you don't always feel right right away: "My intuition is not always sharp. Sometimes it takes a while to settle. It goes in a certain direction… " Therefore, he easily changes his mind and reassesses his decision after gathering more information. He thinks it is necessary: the greatest pitfall may be in making judgments too quickly. Sometimes, "Intuition takes more time to decide, you need to make sure that's the right thing to do."
Take the time to listen and exploit your intuition, and you will overcome all feelings of impostor syndrome. Thank yourself for those uncomfortable feelings, because they can promote growth if you listen and work.
---
Editor: Thao Lee
Follow: 99u
Cover photo: Ok Sotnikova
Related topics:
5 steps to rediscover your passion for design in the midst of a 'grim life'
The eternal question: Work for money or work out of passion?
Connect with intuition – The key opens the creative zone of your mind