Hitting car users' psychology, many gasoline-saving devices were born, quickly attracting attention. But is this device really effective?
Car mileage – attractive offers
Accurate to the psychology of car users and some other vehicles when the price of gasoline suddenly increases, auto repair and maintenance agencies offer advertisements for equipment products. save on gasoline. Just for the struggling to find a solution to reduce the situation of spending too much on the driver, the car users massively learn and install this equipment system. With the features and utilities "hit somewhere" is given as: go 80 km but only cost 1 liter of gasoline, buy 3 get 1 free, extremely attractive price, free installation costs …, does not make sense due to denial of use.
The equipment of choice is mainly superconducting spark plugs, fuel saver, booster booster … with the cost of only 150,000 VND – 280,000 VND. Not only is the device available, but self-made devices by some super cheap facilities are also launched to the market in a rampant way that people often call the very specialized name "super voltage spark plug wire. ".
See also: T5D floor mats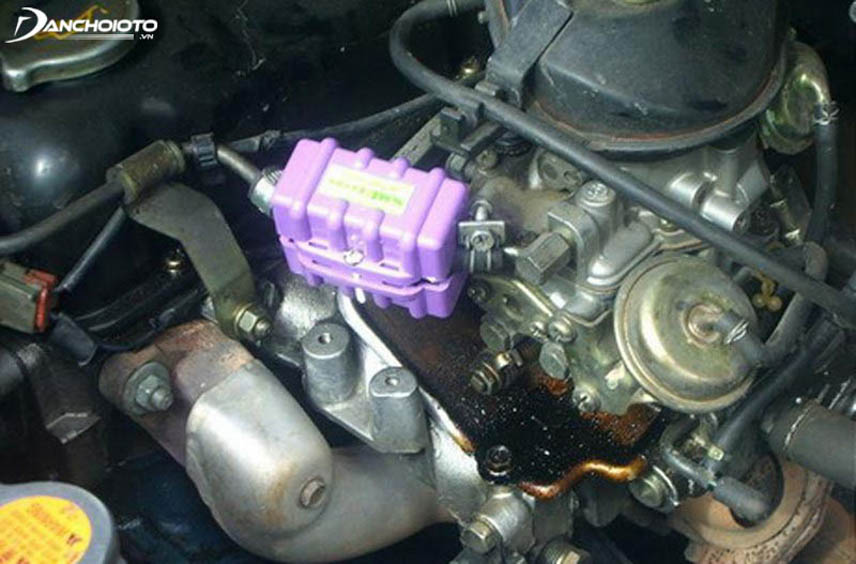 Gas-saving devices for cars are attractive offers
Not only selling directly but also gasoline-saving devices for cars are also widely sold on online sales sites. Mr. Nguyen X. Tien (Thanh Xuan – Hanoi) – a taxi driver shared: "I have researched and bought E-nom petrol-saving products for cars. See online recommendation this originating from Korea but effective quite high. It basically saves fuel by mixing fuel with air to form a mixture. Price 3.5 million. It is not too cheap or too high, but the general needs, but I still drive the service should be reasonable, so boldly invest one for peace of mind.
One highlight that attracts many customers is that the salesperson is always committed to their products bring extremely good efficiency, the car runs faster and faster but also saves 20-30% of fuel. Therefore, the spread of products is increasingly strong in the market.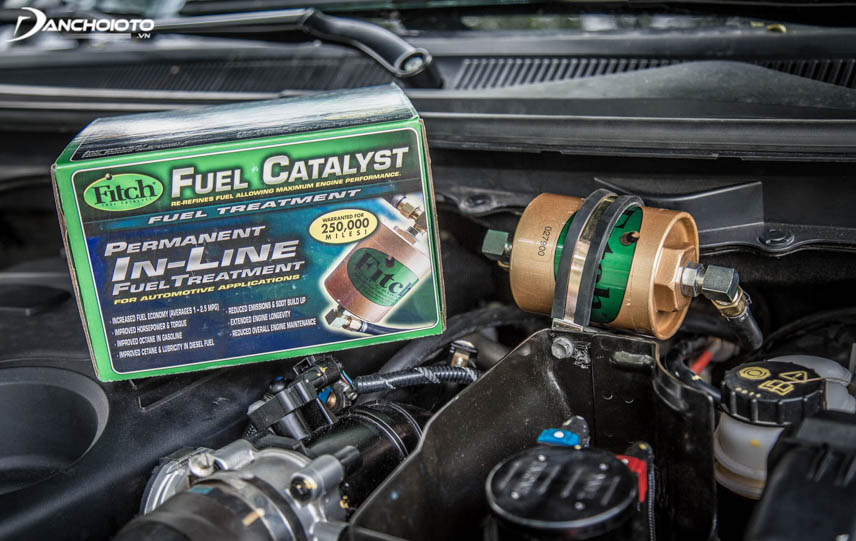 Products are always committed to saving 20 – 30% of gasoline
Looking for answers: Is the fuel-saving device really good?
Walking around some famous streets of auto parts business, when asked about gasoline-saving equipment for cars, most of the sellers introduced a lot of product lines and enthusiastic advice. . But when you hold the product in your hand, the first impression that anyone who has the psychology of checking the product thoroughly before buying it can easily recognize that many of these gasoline-saving devices are almost none warranty stamps, no place of production and instructions for use, or only information in a foreign language. Everything the buyer knows about the product is through an offer and a referral from the seller.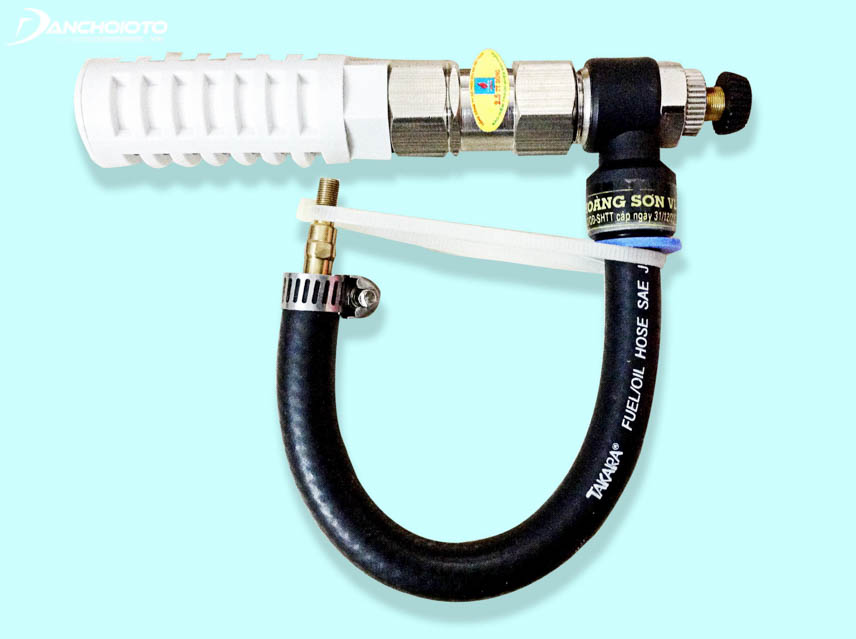 Buyers only know the information through the offer of the seller
A salesperson at an auto parts shop on Pham Hung Street – Hanoi replied when asked about the origin of gasoline-saving devices: "This is manufactured by Taiwanese technology, here you are. look with the word Taiwan is Taiwan here – say the finger pointing to use the word "Technology of Taiwan" printed bare on the product. Holding another product without a label and replying to the origin, he continued: "This one is a bit cheaper but many people buy it so I imported, made in China."
The strange thing is that there are not only one, two, but many facilities in many different areas when asked and directly hold the product in their hands, they almost do not lose any information to confirm about product. Strangely though, the products were still widely sold and many people asked to buy them, for one reason being cheap.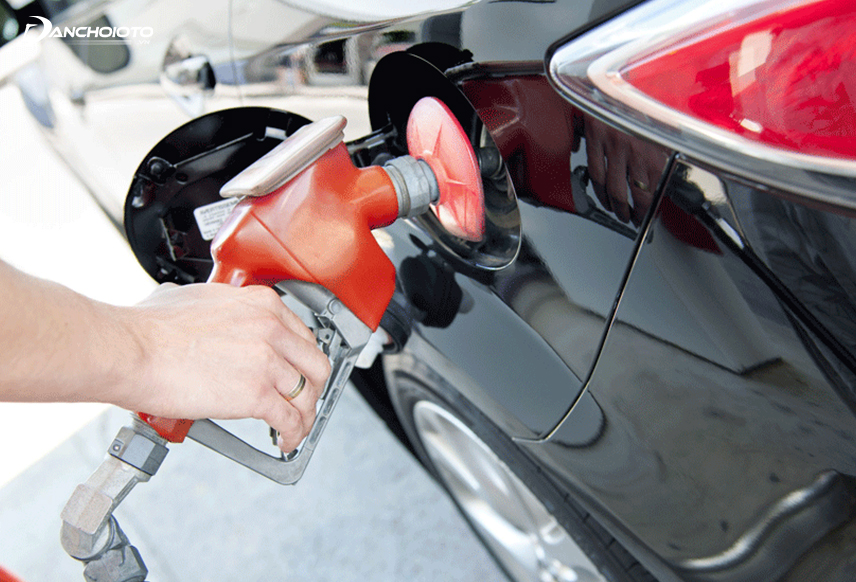 Products are still asked to buy a lot because of addressing the escalating demand for fuel
"Whatever you get," these gas-saving devices are installed pretty quickly for buyers to use. But the fate of the cars fitted equipment how the owner does not care. Mr. Doan V. Hung (Dong Da – Hanoi) has just installed a set of gasoline-saver set up VND 180,000 and traveled about 5 days. By the sixth day, his car had bad signs: the car suddenly stopped when shifting or braking, while going normally, "suddenly jumped up to accelerate, sometimes twitched when stopped".
Refer:
Should paint car chassis

Car seats

Should bare leather car cover
In the same situation, Ms. Hoang T. Lan (Cau Giay – Hanoi) also experienced similar situations after listening to a friend installing a gas-saving device for cars. After bringing it to the facility that was installed for her, they told her where she brought it, but they did not sell this product. The only reason why I have to spend my money to remove equipment and lose money is because there is no thorough inspection of the product nor installation without any warranty.
According to the recommendation, when using gasoline-saving equipment, users should consider selecting reputable facilities and products with clear origin, labels and warranty warranties to avoid "cure pigs into pigs." lame '"for his driver. It should not be overused, because if careless, it can clog the fuel lines, wear spark plugs and endanger the car users when the car accidentally crashes or accelerates.
Quoc Viet