The time after Tet, the technology market continued to recognize the great attraction of the iPhone series, notably the 1-2 year old models, thanks to the trendy design features, the leading configuration to meet multi-needs. user demand.
Recognized at Mobile Vietnam – Apple's official authorized agent in Vietnam, the number of customers buying iPhone in the first few days of the year is quite large, up about 20% over the same period last year. iPhone 12 VN / A maintained its performance with a decrease of more than 6 million, accounting for 50% of the market share.
The old iPhone models from the X series to the old iPhone 11 dropped by more than 2 million with 25% of sales, the Macbook and iPad models accounted for 15% and the accessory models such as Apple Watch, AirPods accounted for 10%.
iPhone 12 VN / A decreased to 6.2 million
This is the time when the iPhone 12 VN / A series has the best selling price since opening. iPhone 12 decreased to 4 million, only 21.49 million for 64GB version and 22.99 million for 128GB version. Meanwhile, iPhone 12 Mini is reduced to 4.5 million, only 17.79 million, 19.49 million and 22.49 million for 64GB, 128GB and 256GB respectively.
Most prominent is the iPhone 12 Pro, iPhone 12 Pro Max with a decrease of up to 6.2 million, only from 26.99 million and 30.99 million.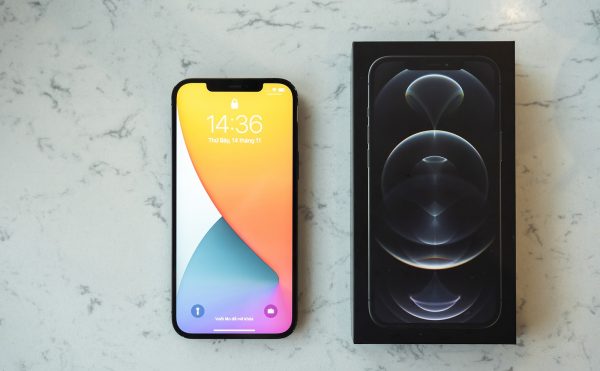 iPhone 12 Pro Max is priced from 30.19 million
In addition to the preferential sale price, technology users are supported with many other ownership methods such as 0% interest installment installment, old Trade-in collection and renewal without compensation.
Old iPhone 11, iPhone 11 Pro, 11 Pro Max are priced from only 13.7 million dong
With the difference is not too big compared to iPhone 12, so when integrated with many incentives iPhone 11 series immediately takes up better market share. In particular, the old iPhone 11 models have good looks, leading experience and outstanding warranty and after-sales policies that are suitable for a diverse customer file.
iPhone 11 Pro Max is priced from 20.19 million
Specifically, iPhone 11 is only 13.79 million (listed price 15.09 million), iPhone 11 Pro is only 16.99 million (listed price 18.49 million) and old iPhone 11 Pro Max is only 20.19 million (listed price 22.49 million). Larger models are also discounted sharply, with a difference of about 1-2 million.
iPhone X, iPhone Xs, Xs Max down to 2.3 million
As noted, the iPhone X series is being reduced by 700 thousand VND compared to the previous month. In which, Xs Max had the biggest decrease of 2.3 million dong.
iPhone Xs Max is priced from 12.79 million dong
The old iPhone X is only 9.19 million dong, while the iPhone Xs has 10.19 million dong and the iPhone Xs Max has 12.79 million dong. If you choose the old and new Trade-in collection method, users can save up to VND8.6 million.


Hoàng Lịch