Invite you to hurry and download the game: Sunless Sea worth $ 7.99 is free on the Epic Games Store Now!
During this week's free game release event, Epic Games Store sent out fans of the game Sunless Sea. Only with a regular Epic account, you can get and play the game for free forever. Read the article below to learn more about this game!
Sunless Sea is a survival game, open world set in the context of the vast ocean out there. In the game, players will control the steamboat to explore unknown lands, always facing loneliness and danger lurking.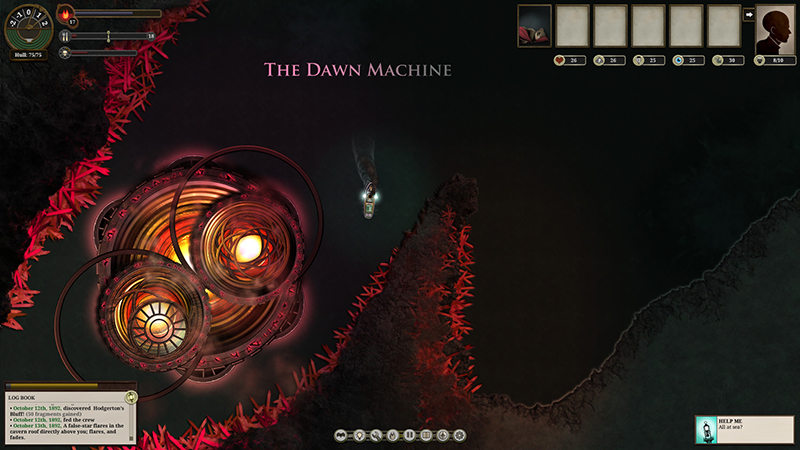 What the player needs to do is to move skillfully and do not get too close to the crab-like creature because they are not strong but can completely overturn the ship. Fortunately, death is not the end, players can try again and should do more calculation before doing something, focusing on the events that unfold. Sometimes, players are faced with difficult choices in the exciting and exotic world of Sunless Sea.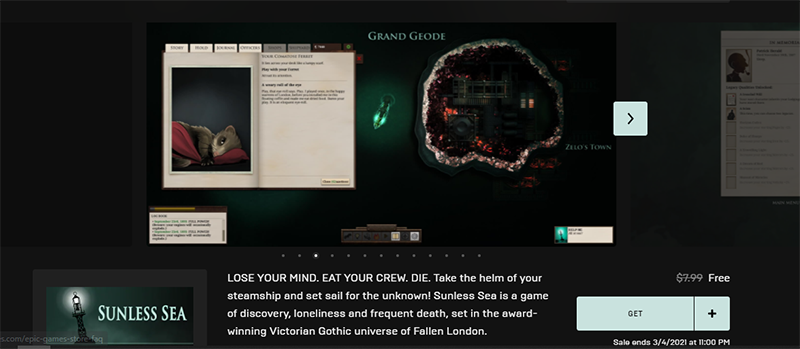 Currently, this exciting $ 7.99 Sunless Sea game is being completely free on the Epic Games Store until 11:00 PM on March 4, 2021. Please quickly download to own this game forever!
MINIMUM CONFIGURATION
OS: Windows XP or later
Processor: 2Ghz or better
Memory: 1 GB RAM
Storage: 700 MB available space
Direct X: Version 9.0c
Graphics: 1280 × 768 minimum resolution, DirectX 9.0c compatible graphics card.


Marin