(Techz.vn) More and more rumors suggest that Apple will actually introduce redesigned new MacBook Pro models later this year. In a new research note shared by 9to5Mac, reputable analyst Ming-Chi Kuo confirms that the new 14-inch and 16-inch MacBook Pro will go into mass production in the third quarter of 2021.
Specifically, in a research note sent to investors, analyst Ming-Chi Kuo said that the next generation of MacBook Air will use Mini-LED backlight technology. Kuo yesterday also shared that this new screen technology will also appear on the next-generation 11-inch iPad Pro, expected to launch next year.
The first Apple device with a Mini-LED display was the 12.9-inch iPad Pro introduced earlier this year. If you haven't already, Mini-LED displays rely on thousands of really small LEDs in the backlight, resulting in higher contrast ratios and deeper blacks, similar to OLED.
Based on previous rumors (including other reports from Kuo), the new MacBook Air will also feature a "flat bezel design" similar to what we've seen in the iMac, iPad Pro, and iPhone 12 designs. Latest. Apple also plans to bring back more ports to its MacBook Air, such as an HDMI port, an SD card slot, and even MagSafe. The machine is also expected to run the more powerful M1X chip, which is Apple Silicon's first upgrade on a Mac since the M1.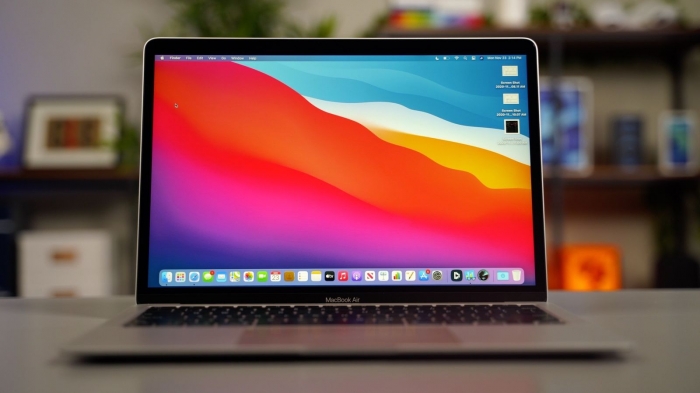 The MacBook Air isn't the only one with a Mini-LED display. Kuo's latest report also mentions that Apple wants to apply the same technology on the next-generation MacBook Air. However, it will only be announced around 2022.
Mini-LED technology is known for its advantages such as: Visibility, battery saving and creating thin panels. Therefore, the fact that the iPad Pro and MacBook Air 2022 are equipped with this panel is considered a "strategy" to attract more users.
.