To write German on computers, Android or iPhone devices, users are required to perform some installation steps, but if you are confused and do not know how to do it in this article, Taimienphi will Instructions for 3 ways to type in German simply and quickly.

Related posts
Top 5 English learning software on Android phones
Rules for using commas properly in English
Online study of Grade 9 English on April 13, 2020, Unit 9
English listening practice
How to say Thank you in English, Thks, Thanks you
The German alphabet consists of 30 characters. In addition to the 26 characters that were similar to English, German added 4 more letters ä, ö, ü and ß not available in other languages. If you are a regular working person or studying German, you will have difficulty finding a way write in German This is in text messages on your computer or phone.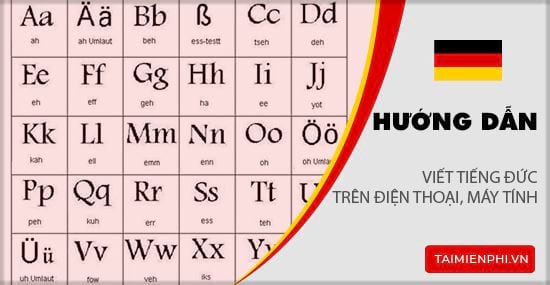 Write German on computers, phones
In this article, Taimienphi will guide you through the simplest and fastest tips to be able to type German easily.
Instructions to write German on the devices
In fact, typing German on Windows computers is not difficult, you can use the ALT key combination and the number to write special characters in this language according to the encoding below.
ALT + 0228 = ä
ALT + 0196 = Ä
ALT + 0214 = Ö
ALT + 0246 = ö
ALT + 0220 = Ü
ALT + 0252 = ü
ALT + 0223 = ß
However, if you find this approach complicated and time-consuming, you can apply the following 3 methods.
Option 1: Write German on Windows computers with Unikey
In this way, you will use the function Editing keyboard shortcuts tool Unikey.
Step 1: You right-click Unikey icon at the Taskbar located in the lower right corner of the screen. Check the item Turn on keyboard shortcuts .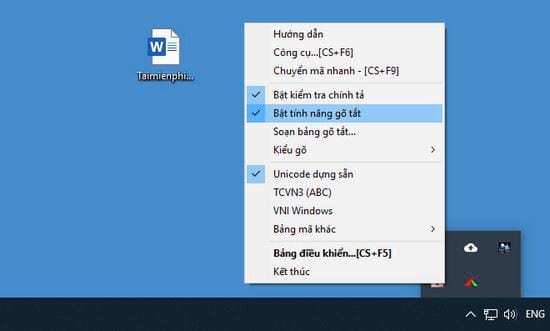 Step 2: You repeat the operation in step 1, click Unikey icon then select the item Compose keyboard shortcuts .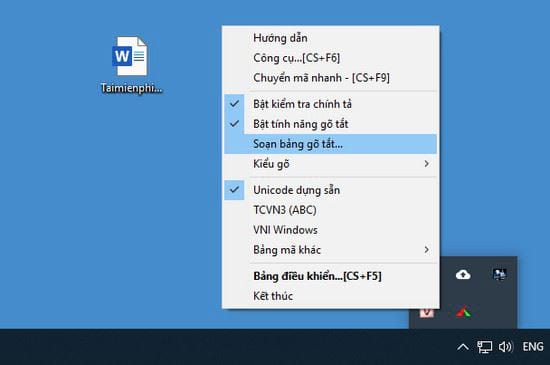 Step 3: In the new window that appears, you will set up a key combination in the box Instead of, replace and enter special German characters in the field Because . After completing each setting, press More . Choose Save after completion.
For example: Taimienphi installed when typing abc will turn into the following illustration.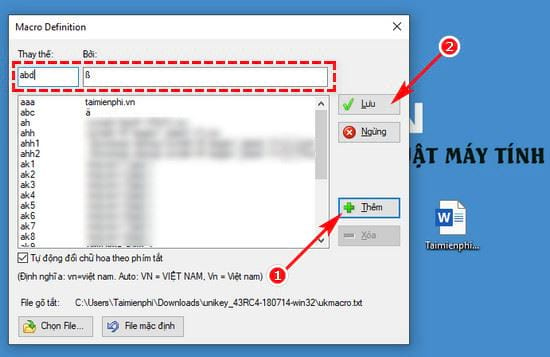 Note: You can copy the special characters in German right in the article or use the keyboard shortcut ALT and number as instructed above.
Method 2: Write German on iPhone text message
By default, Apple has pre-installed the German language and keyboard for the user. To enable German typing mode on your iPhone or iPAd, follow these steps.
Step 1: On the working screen of the iPhone, click the item Setting and choose next General settings ;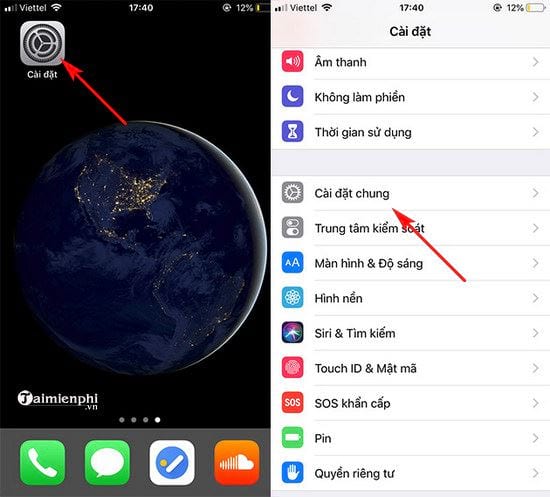 Step 2: In the interface of General settings , you choose Keyboard then continue to click on the item Keyboard appeared once again;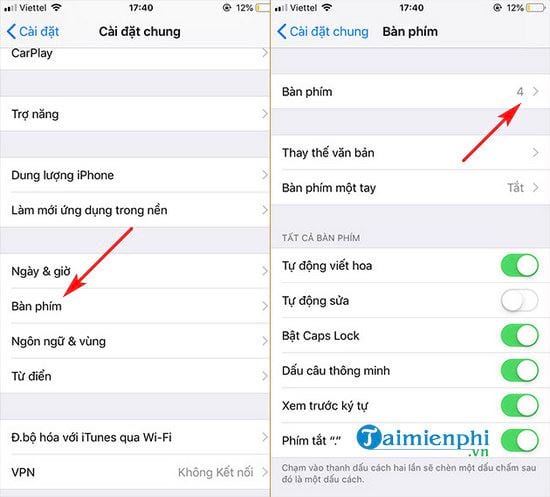 Step 3: Choose Add a new keyboard , you pull down and add German in the list.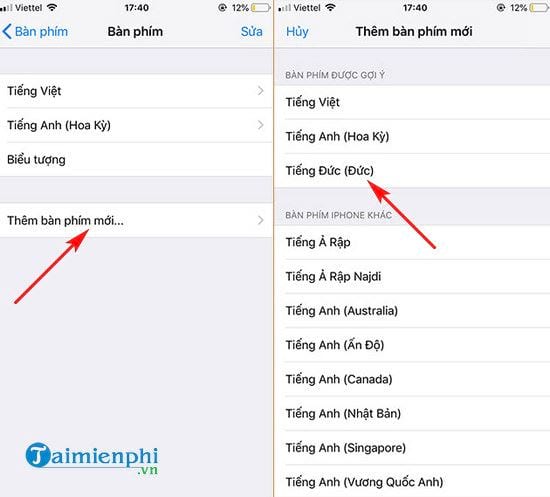 Method 3: Type German on Android phone messages
Similar to iOS, Android operating system is also pre-installed inside the system, to activate you follow the instructions.
Step 1: From the item Setting the working screen of Android devices, you click the item Advanced settings , then choose Language & Input;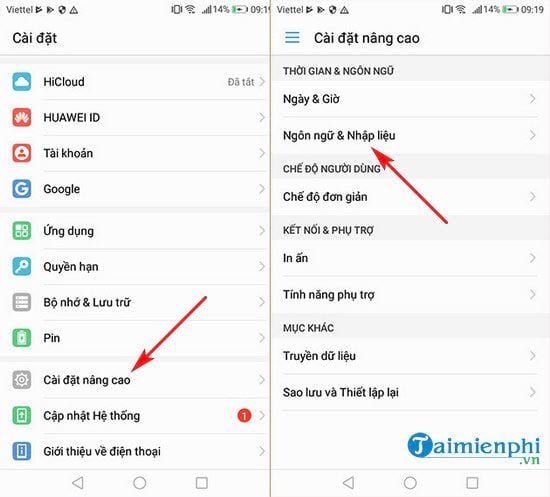 Step 2: In the new window that appears, choose Install Keyboard that I usually use, continue to choose Language . In this example, Taimienphi works with the keyboard Gboard provided by Google;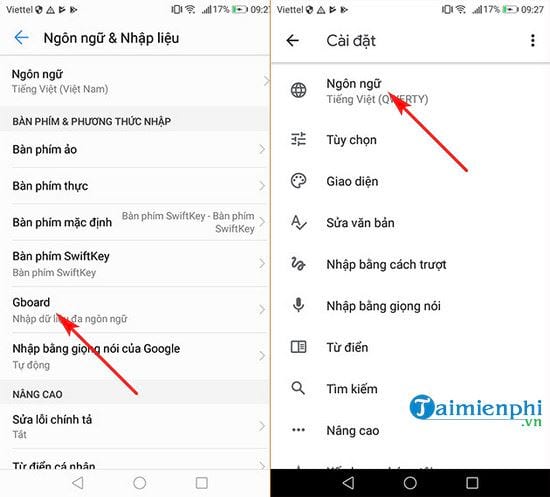 Step 3: In the window Language New display, you choose Add keyboard , then drag and find German in the list;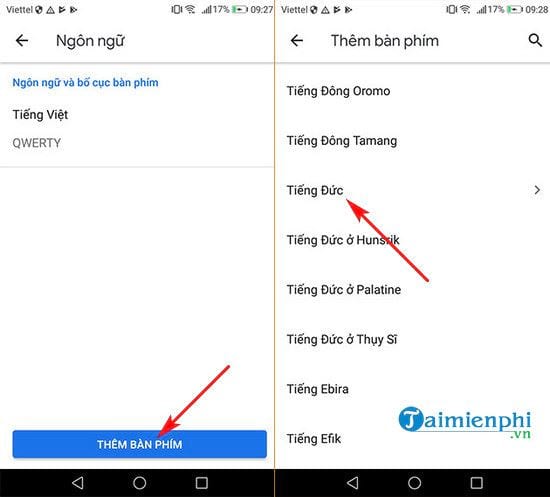 Step 4: Continue to choose German (Germany) and press Accomplished to complete.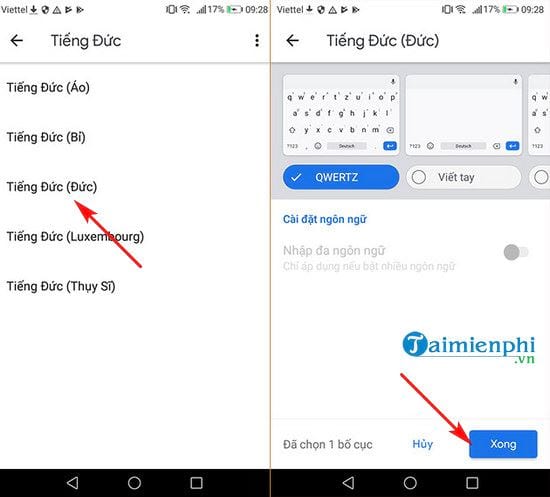 After you have done the above instructions, you will easily type German on your phone or computer as shown below.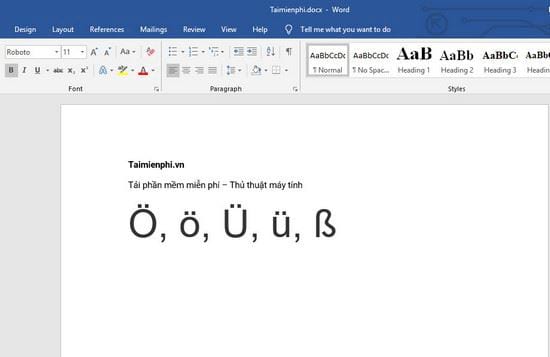 https://thuthuat.taimienphi.vn/huong-dan-viet-ky-tu-tieng-duc-tren-tin-nhan-may-tinh-va-dien-thoai-51472n.aspx
So Taimienphi has finished giving you 3 simple ways to be able write in German on computer and phone. During the implementation process, if you have problems typing German at any step, please leave a comment below this article for Taimienphi to answer. Also, if you want to type in Chinese on your computer, please refer to how type Chinese on the computer here.
.