The help_Decypt virus is a long-standing virus that enters your computer and encrypts your text files and loses your data. This is a quite dangerous virus causing difficulties for many users, this article ElectrodealPro guide you to read how to remove help_decrypt virus on PC, Laptop.
Related posts
(Giveaway) 6-month license Bitdefender Antivirus for Mac, effective antivirus on 26/8
5 best antivirus software for Mac OS X
(Giveaway) 6-month license Bitdefender Mobile Security for Android from 02/6/2015
Bitdefender has the best antivirus software of 2020 and is on sale right now
How to download and install BitDefender Antivirus Plus 2020
The help_Decypt virus is often infiltrated through advertising black websites, unknown websites or anonymous email addresses with extremely dangerous and uncensored attachments.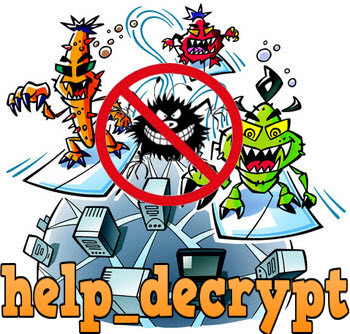 More specifically, you do not realize your computer is infected with this virus until you use some anti-virus software and scan the system, but by then it is too late, probably most data Your data is damaged and it is difficult to restore them even if you use Avast or Avira, Norton Security … in fact many people have tried Avast or Avira, Norton Security but it is not effective. .
Instructions to remove virus help_decrypt on PC, Laptop
ElectrodealPro would like to guide you on how to remove help_Decrypt virus as well as protect your computer in the above case by a fairly traditional method is to use anti-virus software to kill it.
Step 1: Download YAC software
– Download YAC for PC: download YAC
If all the software you use cannot remove this virus, download YAC, the best software to scan for viruses, malware … here to download the software and follow this article.
Step 2: Using YAC to remove virus help_decrypt
After downloading the software, install it as you normally would. Then open the software and click on Examine now to check the status of the computer as well as scan for dangerous viruses and malware.


Wait for the software to finish scanning, you click fix to fix all errors in your computer as well as dangerous viruses and malware.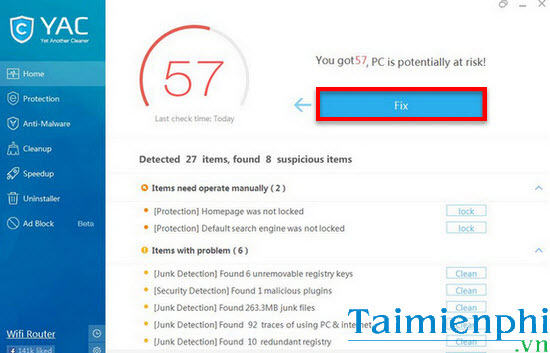 In case the above checks do not run out of viruses or you feel secure, you can use the threat Scan scanning in the Anti-Malware section of the program to scan.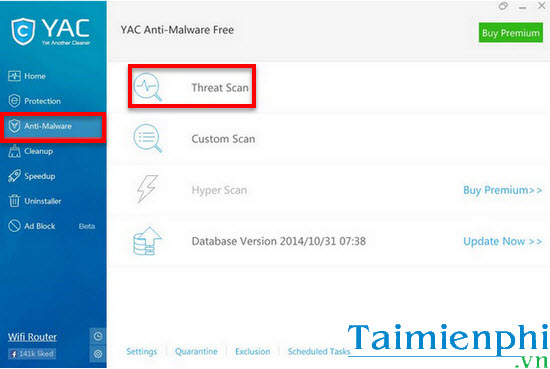 Step 3: Restart the machine after scanning
And now we just wait for the software to finish scanning and then restart the computer and the virus has been completely eliminated; In order to make your computer more secure, you should set up YAC protection in the Protection section.


And edit the ad block section, this is also the cause of the dangerous virus that you need to pay attention to.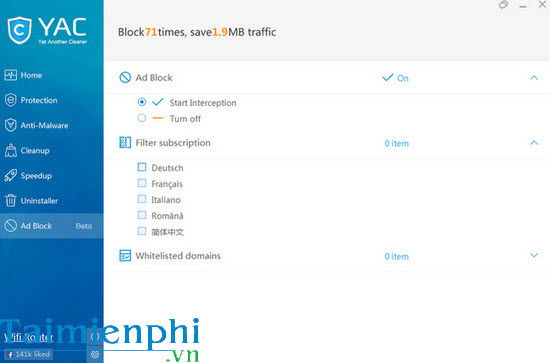 Then you reboot and rest assured there will be no more viruses. In case you want to protect your computer more comprehensively, readers can consult and use popular anti-virus software such as Avira, Avats, BKAV … refer to TOP 10 antivirus software 2016 to download them. I wish you successful antivirus help_decrypt!
Did you know how to remove trojan virus manually without using software? If not, please refer to the article Remove Trojan Virus manually on Win 7,8 that we have shared.
https://thuthuat.taimienphi.vn/diet-virus-help_decrypt-tren-pc-laptop-5935n.aspx
More and more dangerous viruses are developed, recently, WannaCry ransomware has been shared and spread around the world, causing hundreds of thousands of computers to be stuck and data being transmitted by people. Appropriation, with Vietnam, no case has happened, but to make sure your data is not captured, please quickly download the BKAV CheckWanCry tool to scan your system, BKAV CheckWanCry will Help you to check whether the system is attacked by this malicious code or not, then quickly back up your important data in case of an unfortunate occurrence.
.