Initialpage123.com, Forsearch.net, Scoutee.net removal instructions will help you completely remove these websites from your browser when these websites occupy the homepage, automatically accessed with powerful tools and safe, return to a comfortable working environment for you.
Related posts
Remove bkav, remove antivirus software Bkav
Ask how to remove Bkav antivirus software from your computer?
Turn off BKAV temporarily on the computer
How to install copyright BKAV, setup BKAV antivirus software
Compare BKAV Home and BKAV Pro
The internet gives us a lot of useful knowledge and serves the needs of entertainment very effectively. However, not everything that the internet offers is good, if you don't have a lot of knowledge computer security and safety For sure you will be very susceptible to getting stuck software, malware, viruses Typically annoying is the software that takes your browser to strange website addresses that you have never visited. In the article below will help you removed Initialpage123.com, Forsearch.net, Scoutee.net are strange and popular websites that internet users often encounter.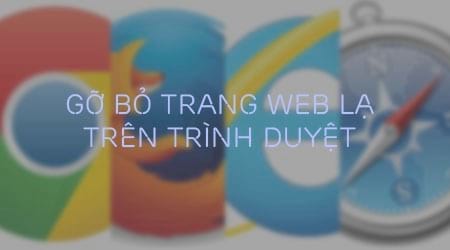 Instructions to remove Initialpage123.com, Forsearch.net, Scoutee.net
1. Initialpage123.com
When you open the browser, the browser will automatically open the page Initialpage123.com shows the searches you want, even though you haven't touched the address bar yet. Even though you have tried everything to remove it, this page will always be the homepage of your browser.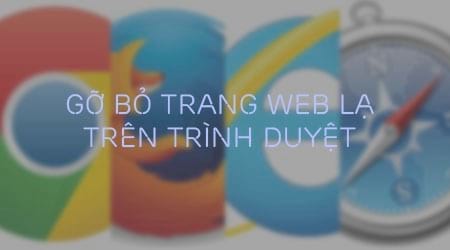 – Spread : through a number of installed software and applications, when you install, pay attention to the program's options and settings to avoid having to encounter troublesome things.
– Removed Initialpage123.com: Resets the browser back to its original state so that your browser is clean. Then use some tools to find and remove malware, viruses below to remove Initialpage123.com
Rkill, Zemana AntiMalware, Adwcleaner, Shortcut Cleaner, Hitman Pro (download link will be updated at the end of post)
2. Forsearch.net
Forsearch.net is a malicious code that attacks your browser and sends you to this website to direct you to search on Forsearch instead of Google. When you are infected with this malicious code, your browser will be set Forsearch.net as the homepage and cannot be removed.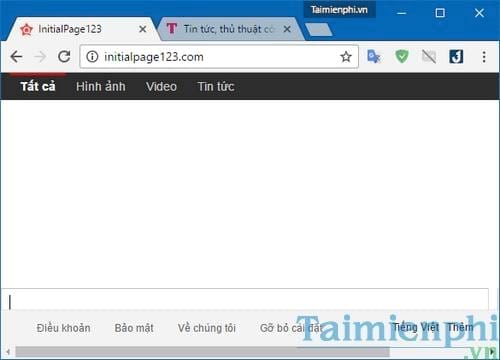 – Spread : infiltrates the user's computer and browser through some unknown software floating on the network.
– Removed Forsearch.net: restore the browser to its original state for the cleanest browser, remove the forsearch.net homepage, then use the tools below to find and remove the remaining malware. on your computer.
Malwarebytes Anti-Malware, Zemana AntiMalware, Hitman Pro (download link will be updated at the end of article)
3. Scoutee.net
Scoutee.net is a program that performs sneak attacks on a user's browser. It installs its application on internet browsers. Although not as dangerous as viruses or trojans, it creates a fairly high risk of phishing. Moreover its search engine is not really good and makes your browser inefficient.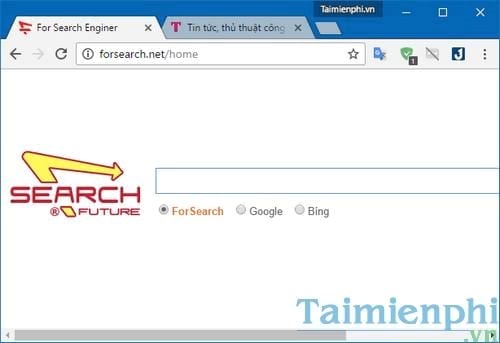 – Removed Scoutee.net: restore the browser to its original state, then use some of the following anti-virus and malware tools to remove Scoutee.net from your computer.
Sophos Antivirus, Malwarebytes Anti-Malware, Adwcleaner, Avast Browser Cleanup (download link will be updated at the end of the article)
Link to download anti-virus software:
Download and install RKill here: Download RKill
Download and install Malwarebytes Anti-Malware here: Download Malwarebytes AntiMalware
Download and install Zemana Antimalware here: Download Zemana Antimalware
Download and install Adwcleaner here: Download Adwcleaner
Download and install Hitman Pro here: Download Hitman Pro
Download and install Sophos Antivirus here: Download Sophos Antivirus
Download and install Avast Browser Cleanup here: Download Avast Browser Cleanup
With the instructions to remove Initialpage123.com, Forsearch.net, Scoutee.net that ElectrodealPro mentioned above helps you to remove phishing websites, annoying users and remove other malicious codes. backlog on your computer. Thereby helping you surf the web safer, work more effectively.
https://thuthuat.taimienphi.vn/huong-dan-go-bo-initialpage123-com-forsearch-net-scoutee-net-22902n.aspx
Besides anti-malware, virus, …, you can refer to a list of the best antivirus software to choose a powerful tool to protect your computer from Internet threats. , kill dangerous viruses.
.