Windows Movie Maker is a software that helps you create Video Albums from Videos and images available on your computer with available effects and tools to help you create perfect Videos. ElectrodealPro will guide you how to cut video directly in Windows Movie Maker.
Related posts
Summary of keyboard shortcuts, hotkeys in Windows Movie Maker
How to download Windows Movie Maker on Windows 10, create video from photos
How to use Windows Movie Maker, use Windows Movie Maker to edit video
Cut Video easier with Windows Live Movie Maker
Reduce the size of MOV videos for iPhone with Windows Live Movie Maker
Using Windows Movie Maker helps you to create your own Video or Video Albums from Videos and pictures available on your computer. The program supports many audio formats as background music such as MP3, WAV, images like JPG, BMP, PNG and is capable of handling WAV, AVI, MPG, WM, ASF, MPEG …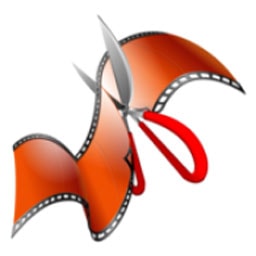 If in the previous article, taimienphi.vn instructed you on how to add effects to videos, in this article one more tip for you – Cut Video in Windows Movie Maker.
Cut videos in Windows Movie Maker
Step 1: Open Windows Movie Maker, you can download Windows Movie Maker the latest version here
Step 2: On the toolbar select File -> Import into Collections .. (or use a key combination Ctrl + I) to open a Video to be cut.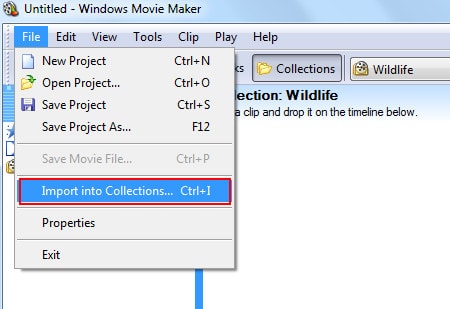 Step 3: The imported video is automatically divided into segments that appear (usually every 10 seconds). Use Ctrl + A to select all segments, drag and drop into the frame Show Storyboard at the bottom.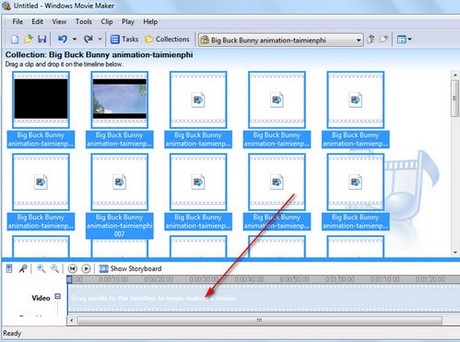 Step 4: Select a scene you want to cut, set the start time and end time. Before you can do this, your Video must be in Play mode.
On the toolbar, click Clip
– Set Start Trim Point (Ctrl + Shift + I): Set the start time.
– Set End Trim Point (Ctrl + Shift + O): Set the end time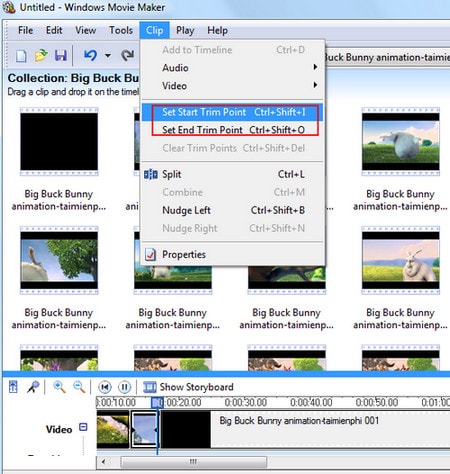 Similar to the remaining videos, you will have a desired Video, the last step is Save to save the Video. In addition to Windows Move Maker, you can download other video cutting software on betdownload.com.
.