Fim is a TV service with high quality with many international, domestic and international TV channels. At present, we can activate the movie application package. Fim on LG TVs applies to some LG Smart TVs as well as new LG TVs customers.

Related posts
Instructions to activate the free Fim + package on Sony Smart TVs
Instructions for activating the ClipTV promotion package on LG Smart TVs
Instructions for activating the ClipTV package on SONY Smart TV
How to watch movies on Fly Play, watch TV, TV
Instructions for activating the FPT Play package on SONY Smart TV
With some samples Smart TV LG Currently it is possible to activate the Fim movie application package on LG TVs through the cooperation program between LG and service Fim. However, users should note that not all LG Smart TVs have the ability to activate and it depends on the new LG Smart TV model as well as you must ask the sales staff to see if the application package is activated. Fim movies on LG TV.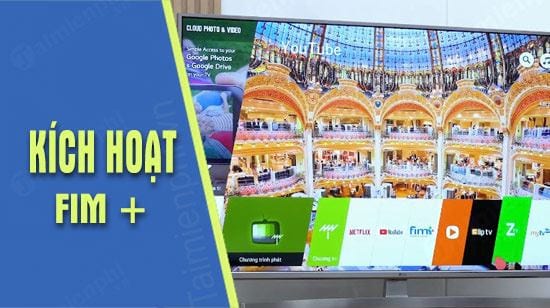 What is Fim service? What's included?
Fim is a service to watch television, watch attractive movies as well as special programs with high quality transmission, with high stable speed. Rich film library, with thousands of movies of all genres: action, humor, emotion, psychology …
– Sharp image, can watch movies up to HD quality, Full HD, 4K.
User-friendly interface, easy to use.
– Fim Currently offering 2 packages, "Standard Fim", you can watch unlimited Vietnamese movies at theaters, special Asian films and select American and European films.
>> Basic package for the price 30,000 VND / month.
– Package "Premium Fim" you can watch unlimited movies, blockbuster Hollywood movies and even standard Fim package.
>> Basic package for the price 50,000 VND / month.
Instructions for activating Fim package on Smart TV LG
Note: Depending on the TV model as well as the time when the free Fim package activated on LG Smart TV can be used. Some TV models may no longer have this program or the program may have ended.
Step 1: First, hold the LG Smart TV remote and then press the key Home.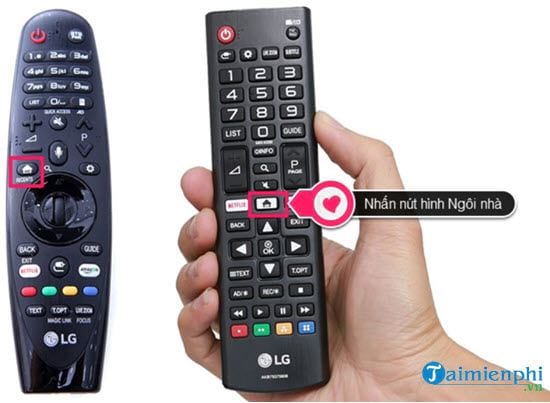 Step 2: Next select choose the Fim app If you have downloaded it, normally when using LG Smart TVs, this application is pre-installed. If you don't see it, you can go to the application store of Smart TV LG to download it.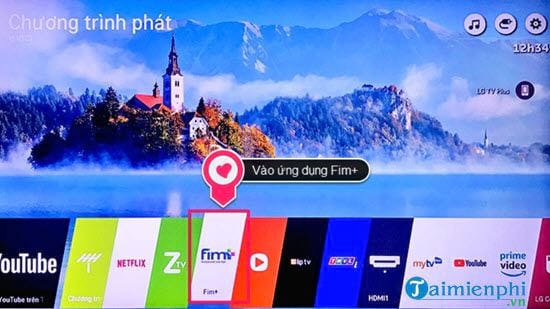 Step 3: After accessing Fim you proceed to choose any movie.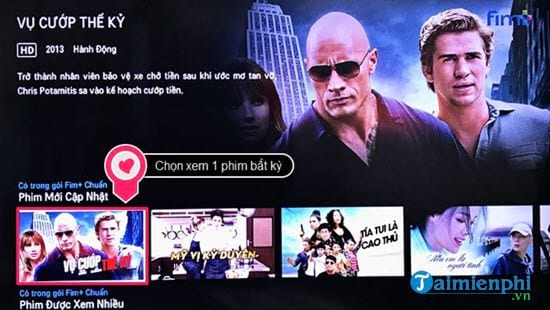 And proceed to watch the movie right after that, watch any movie.
Step 4: However, you will not be able to watch the movie because you need to register for Fim service first.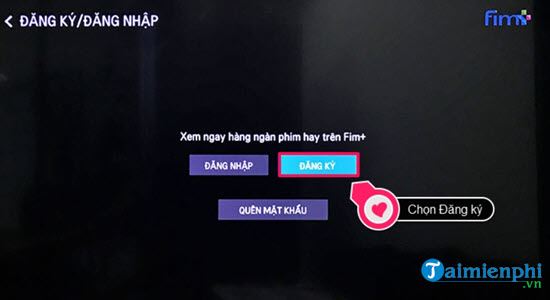 Step 5: Here we must Enter your phone number to register.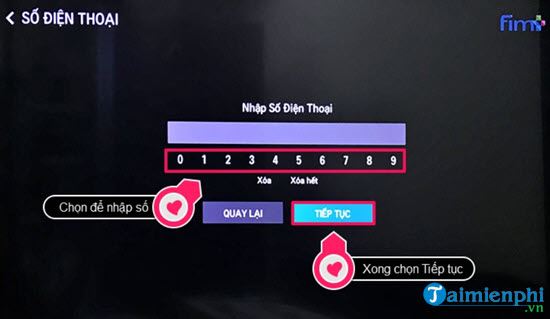 In case you have registered for this service with the above phone number, there will be notice as below.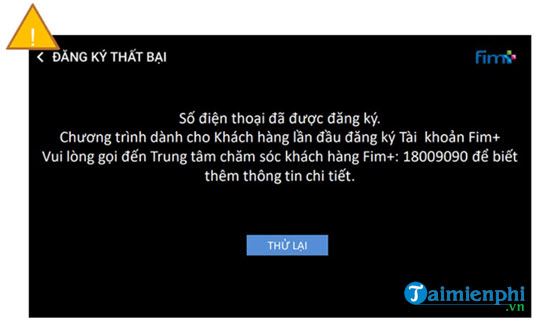 Step 6: After entering the phone number in the above step we will get a 4-digit activation code, use it to enter here.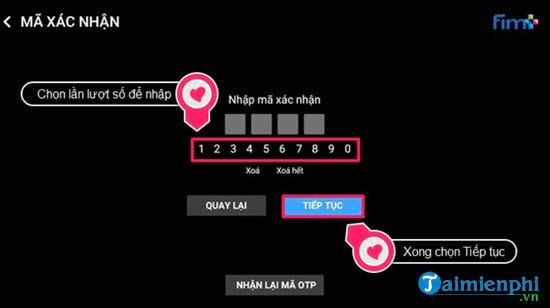 Step 7: Then proceed enter password for the registered account to be able to use the service later.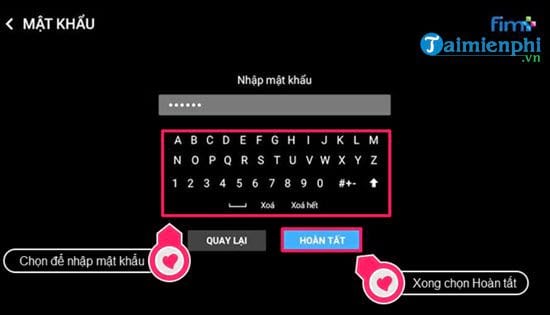 If an announcement appears Congratulations to Fim + subscribers This means that we have activated the Fim movie watch app package on LG TV. The shelf life depends on each time because of different offers.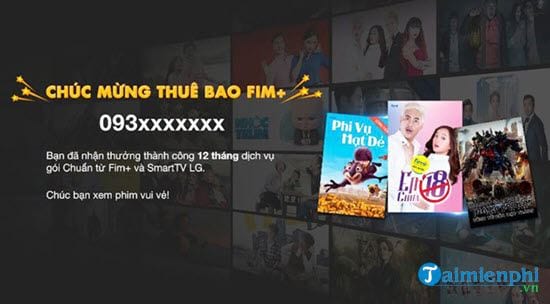 Above, ElectrodealPro has completed instructions on how to activate the application package to watch Fim movies on LG TVs applied to new LG Smart TVs purchased today. Promotion period can be terminated at any time and this offer will vary from time to time. Therefore, if readers buy LG Smart TV, they also need to pay attention and ask the sales staff for specific offers.
Not only Fim, but also ClipTV currently offers 1 year incentives for users when Smart TV LG. In order to receive the offer, users must activate the ClipTV promotion package on LG Smart TV for a limited time. Specific program as well as way Activate promotional package ClipTV on Smart TV LGHow is it, please read the link here.
Currently the Fim app also has a program when activating the Fim movie package on Sony TVs, if you are using a Sony Smart TV, you can Activate the application package to watch Fim movies on Sony TVs here.
https://thuthuat.taimienphi.vn/huong-dan-kich-hoat-goi-ung-dung-xem-phim-fim-tren-tivi-lg-43649n.aspx
If you are using Samsung Smart TV, please refer to how activate the promotion package FPT Play on Samsung Smart TV here.
.