Safari is completely redesigned on iOS 15. The new browser on iPhone features a scrolling URL/tab bar to the bottom for easier one-handed operation. Let's learn how the new Safari works in iOS 15.
Layouts and ways to navigate
The URL bar / search / open a new tab is at the bottom of the page while the back button is skewed to the left
As you scroll through the content on the site, the URL tab shrinks below
Swipe up or tap at the bottom to make the tab bar reappear
Scrolling down while at the top of the web page will reload the page;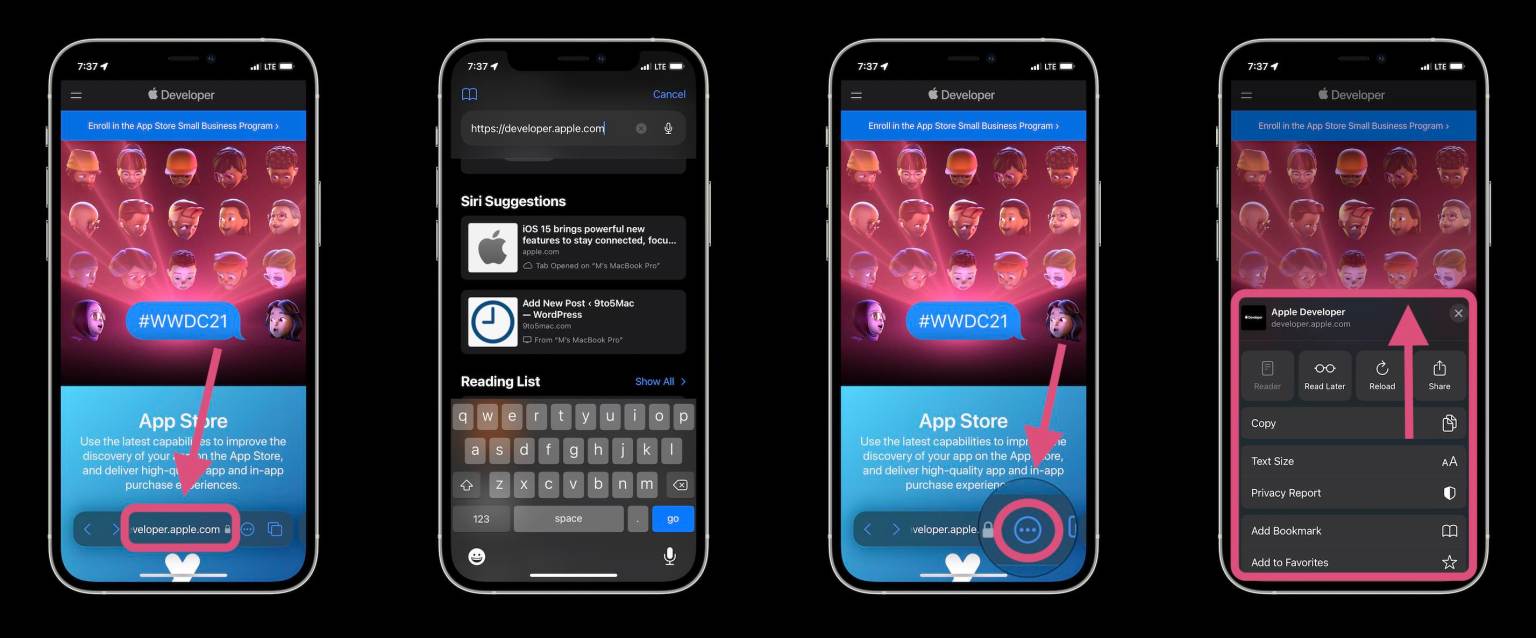 To go to a website or start a new search, tap the site's URL tab (or swipe the tab back up). Then the URL tab / search bar will move to the top of Safari with the keyboard appearing below.
Tap the three-dot icon to access features like sharing, bookmarking to read later, bookmarking…etc.
Switch between websites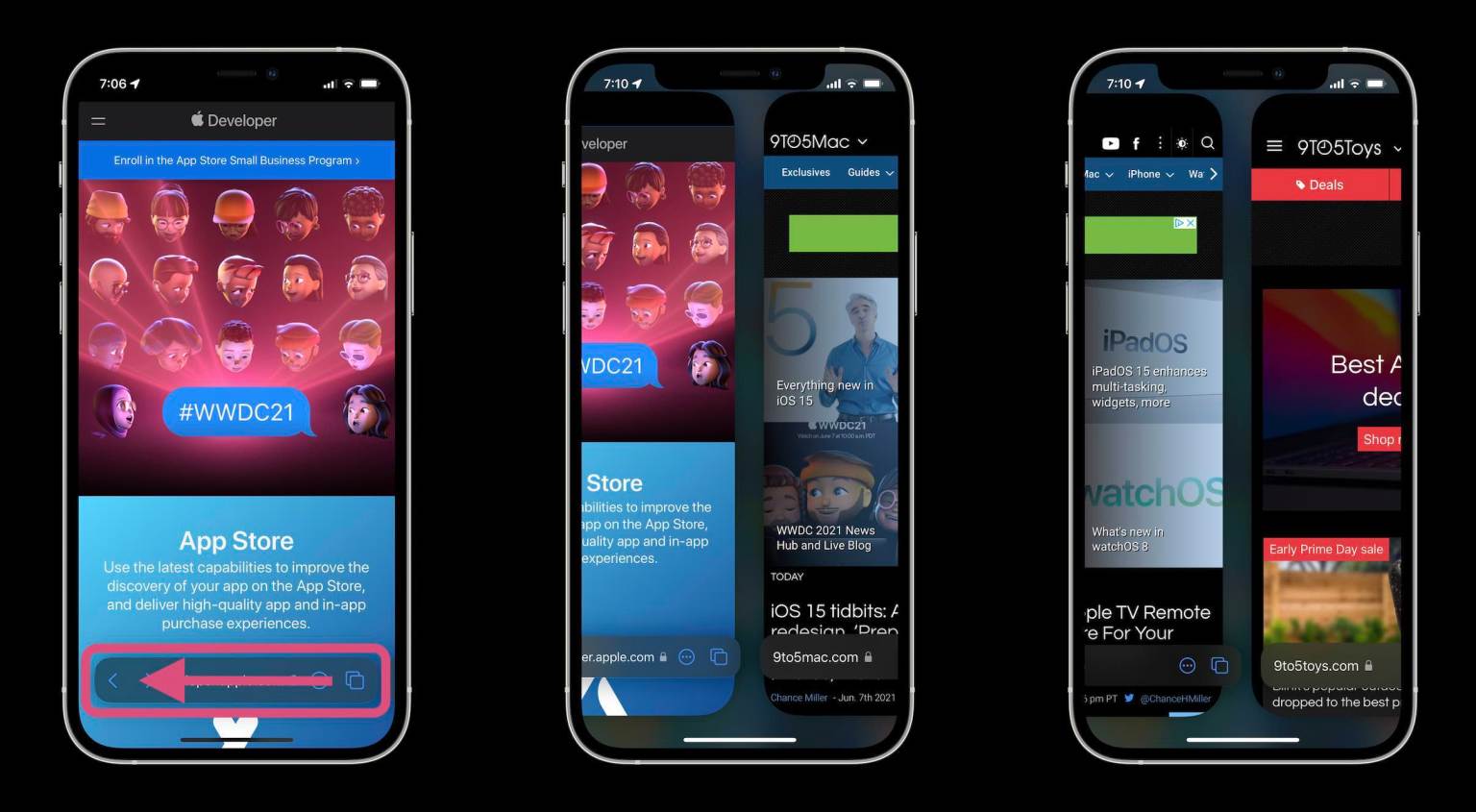 Instead of having to tap the button to switch between tabs, just place your finger on the URL tab and swipe sideways. This method is quite similar to the application transfer in iOS.
If you just open a web page with Safari and swipe from right to left on the Tab Bar, you will open a blank page so you can start another website.
Tabs, Group Tabs and Incognito Browsing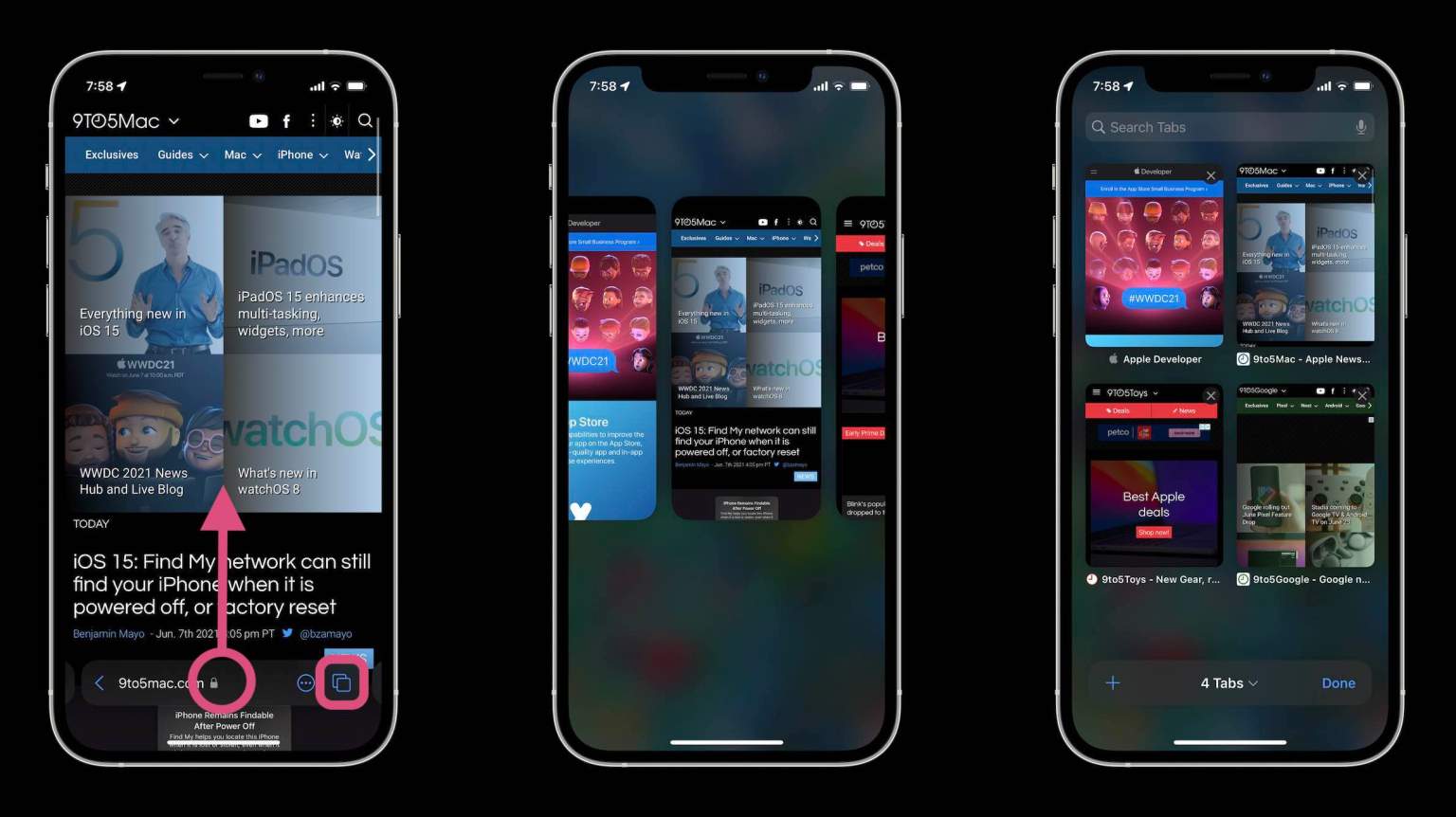 Access Safari Tabs by tapping the double square icon or simply swiping up on the Tab Bar. You can search Tabs at the top, press/hold + drag Tabs to rearrange them
Add a New Tab in the bottom left with the + icon or the Tab tab in the bottom center to customize the Tab Group. Tap Tabs or select Done in the bottom right corner to exit Tab view.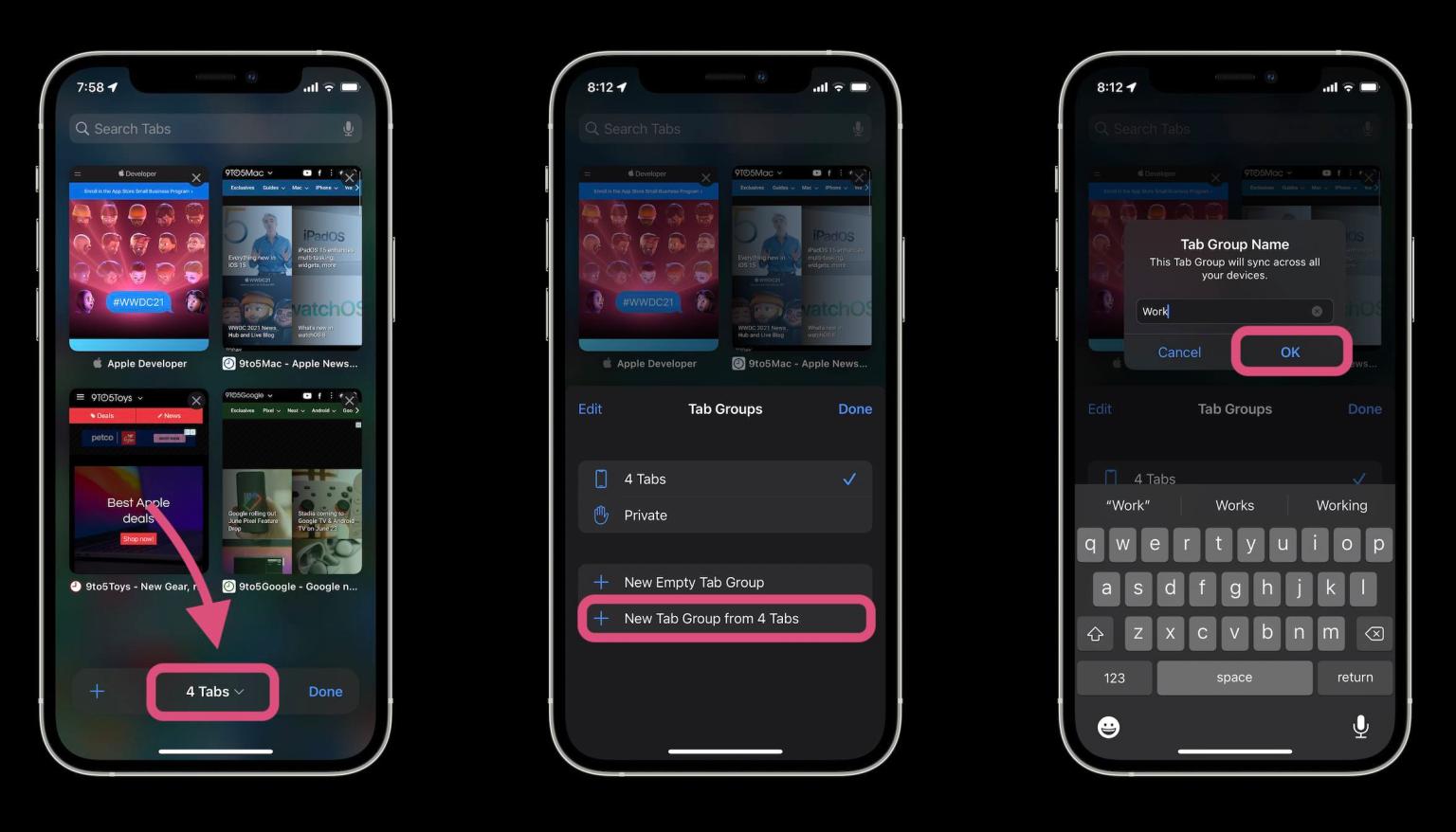 To create a Custom Tab Group, tap the X Tab at the bottom center of the Tabs screen (this is also where Private Browsing now works)
Select New Blank Tab Group or New Tab Group from the X . tabs
Name your Tab Group and press OK
Bookmark, view history and reading list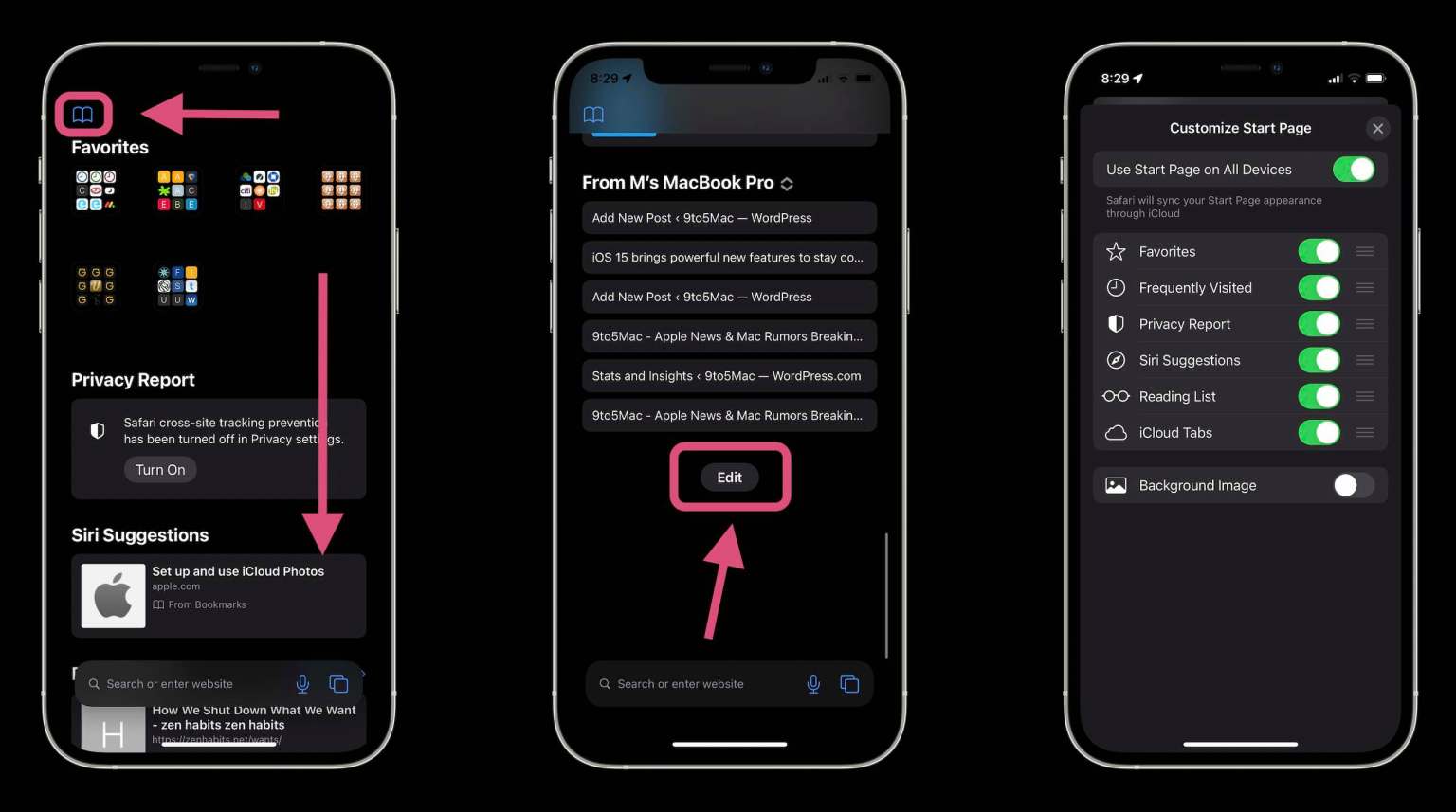 To access your Bookmarks, History, and Reading List, open a new Safari page and tap the book page icon in the top left corner.
To customize your Safari Start Page, swipe to the bottom and tap Edit.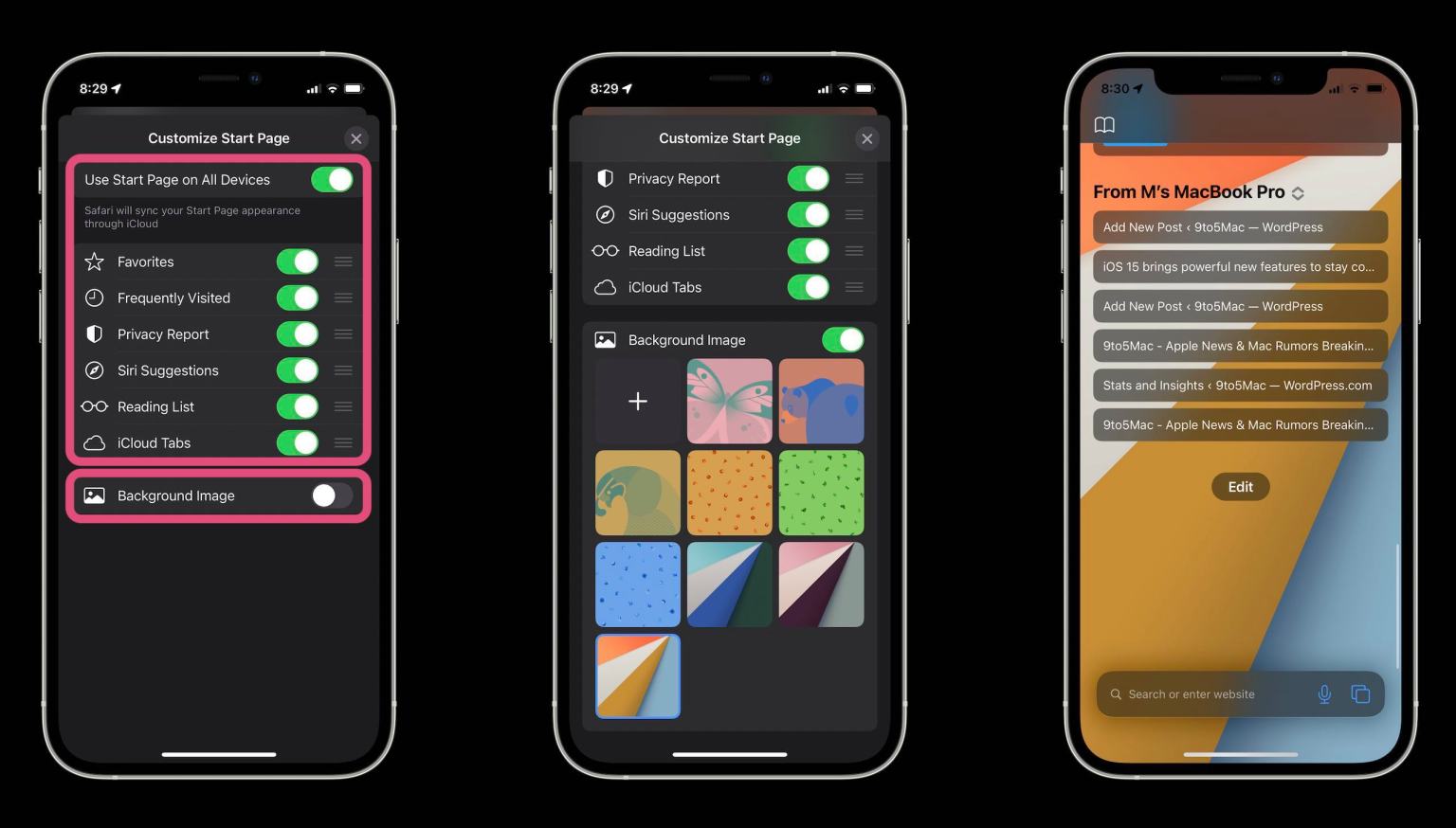 You can rearrange the order of sections, turn them on or off. Also you can also set wallpaper for Safari
Extensions
Another useful change coming to Safari for iOS 14 / iPadOS 15 is support for extensions. It could be ad blocking tools or translation, data analysis. However, it will not be until around September that the extensions may be ready to launch.
.