In the process of using Facebook, you must have been blocked from liking, commenting and blocking text messages for a few days, making you feel uncomfortable when you can only read messages and view photos. So how to unlock when blocked likes, Facebook comments? Please follow the following articles of ElectrodealPro offline!
Related posts
How to unblock Facebook livestream blocking
How to block girls "industry" from Facebook comments
How to unlock a blocked or deleted Facebook page
Facebook unlock link is disabled, Disable, send ID
Instructions on Facebook are blocked in 2 completely new ways
To prevent annoying and abusive behaviors, Facebook enforce policies that users must follow when using this social network. Offending users may be blocked from some Facebook features or even temporarily disabled by an account. Being blocked from likes and comments is a "punishment" that many people have encountered. This will affect your interactions with friends or customers on Facebook. In this article, ElectrodealPro will guide you how to unlock when blocked likes, Facebook comments.

Instructions on how to unlock when blocked likes and comments on Facebook
Latest Facebook download link:
=> Link to download Facebook for Windows Phone


=> Link to download Facebook for Android


=> Link to download Facebook for iOS


The reason why you are blocked from liking and commenting on Facebook
Like other social networks, Facebook strives to build a healthy environment for users when Facebook becomes the most sought-after place to experience, share and connect with friends and relatives. That's why Facebook introduced community standards that include do's and don'ts. If you are blocked from liking and commenting on Facebook, you may have violated one of these things, such as:
Posting spam content.
– Share violent, provocative and offensive content.
– Cheating, cheating.
– Comment on someone else's post and the person complains, you will be blocked.
– Like, share, comment too many times in a row, over and over.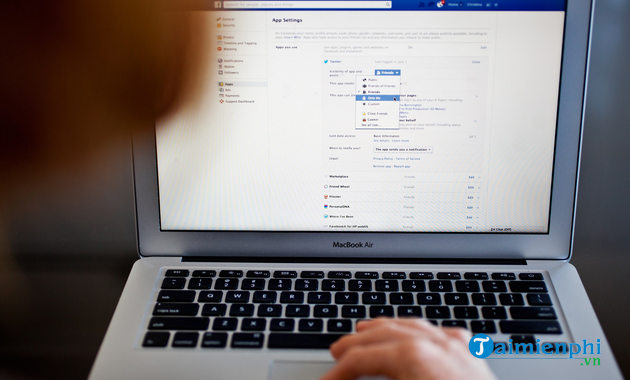 It's also possible that you don't like or leave comments because your browser is influencing the way you interact with Facebook. To check if this is true, open Facebook in another web browser. Make sure you are logged into the correct Facebook account and try to like / comment on any post. If that doesn't work, clear your browser's data cache, restart your browser, update your browser to the latest version, and disable any Facebook-related extensions. In case the problem is still not resolved, continue to learn how to unblock Facebook likes and comments below.
How to unlock when blocked like, comment on Facebook
To unlock when you are blocked from liking, sharing, or commenting on Facebook, you need to send a complaint response to Facebook and clearly say there is something wrong here. You do the following:
Step 1: Sign in with your Facebook account.
Step 2: Try commenting or liking on any post.
Step 3: If comments are blocked, you will get a notification in English with a link at the bottom of the bulletin board. Click on it to open a "complaint".
Step 4: Enter a description of the situation you are facing in English.
Step 5: Press submit and wait for a response from Facebook.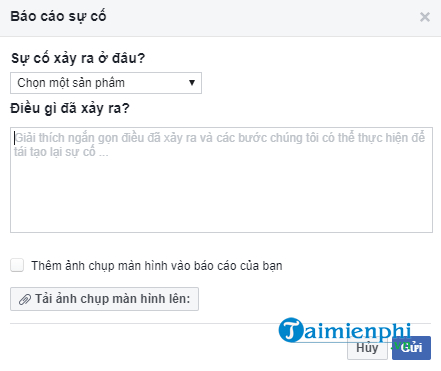 Or when logged into Facebook, you can click question mark next to the notification icon and select Problem Report> An error has occurred. Then, choose an option that works for you at school Where did the problem happen? and enter text describing the situation you are facing in English into the field What happen?, add photos if necessary and press To send.
https://thuthuat.taimienphi.vn/huong-dan-cach-mo-khoa-khi-bi-chan-like-comment-facebook-58611n.aspx
After successfully unlocking, you guys try to use one of many software that automatically sends facebook messages , as well as Like, Comment here to serve my work.
.