For new users or do not have much computer skills, merging music into Video is not easy, but Windows has countless solutions to help you insert music into Video quickly and one of them will appear. right now, in the article below.

Related posts
How to separate audio from video with Camtasia Studio
How to use Camtasia Studio to record videos and take screenshots
How to add animations to videos with Camtasia Studio
How to install Camtasia Studio 9, 8, screen video recording software
Stamp Videos with Camtasia Studio, insert Watermark
Don't worry if you don't have much computer skills but still want to Quick Video join music and the simplest way. Have a lot of software for merging music into video meet your needs. Merge music into video is not as difficult as you think and if that is the only thing you need, without colorful effects, please download the tool we introduce below to perform fast inserting music into Video.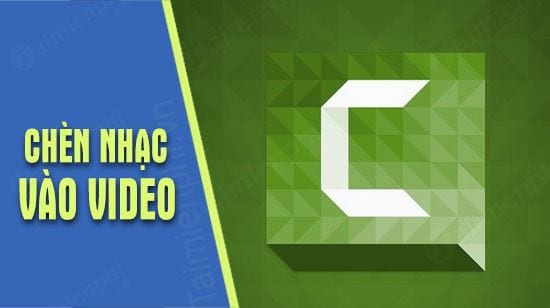 Guide to merge music into Video fast and simple
Guide to merge music into Video fast and simple
In this article we will guide you how to quickly merge music into Video through an extremely simple software and if you explore more its features, it will have a lot of effects. Software software for merging music into video We are aiming to be Camtasia Studio, readers can download Camtasia Studio here.
>> See how Install Camtasia Studio here.
Step 1: After installing Camtasia Studio, open the interface of this software and we will start merging music into Video quickly.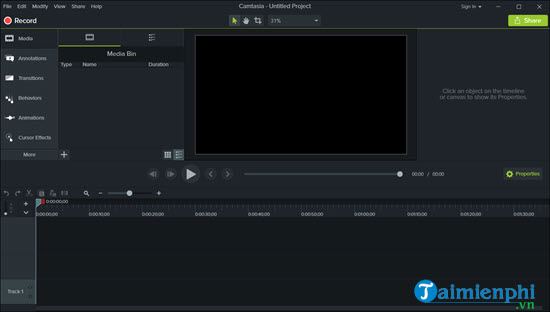 Step 2: Drag and drop all the files you need to do including video files, music files from your computer into Camtasia Studio as shown in the picture.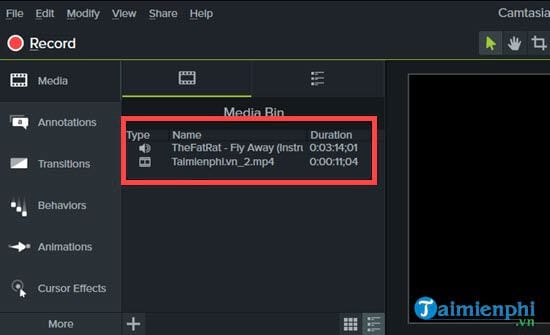 Step 3: Next drag and drop video to Track, Track whatever is up to you, the task is to appear on the working layer of Camtasia Studio.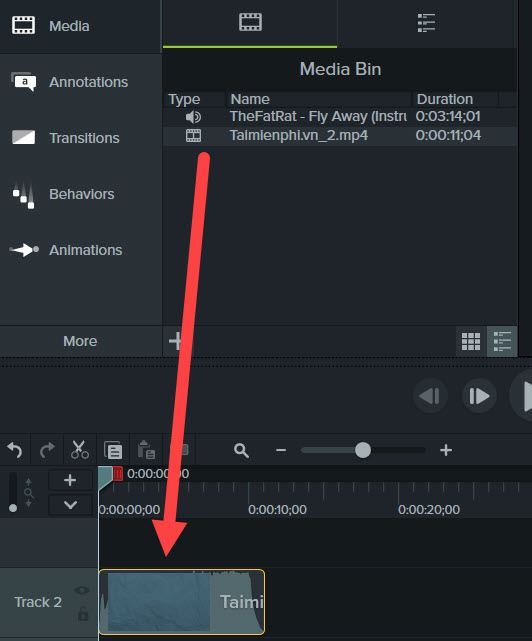 Step 4: Hold Ctrl and use your mouse wheel to zoom in on the timeline of the video.

Step 5: Similar to the above steps we apply to the rest of the music file, you can leave the video file above completely unaffected.

Step 6: Click on the video file below the timeline, look to the right corner of the Properties section, where you can adjust the image opacity or enlarge it as desired.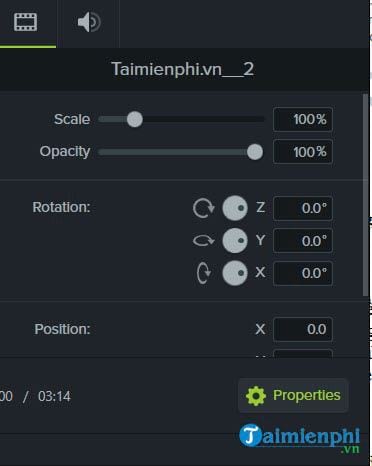 Or adjust the volume, available audio of the video if available. If we don't want to use audio from the video we can to 0% volume.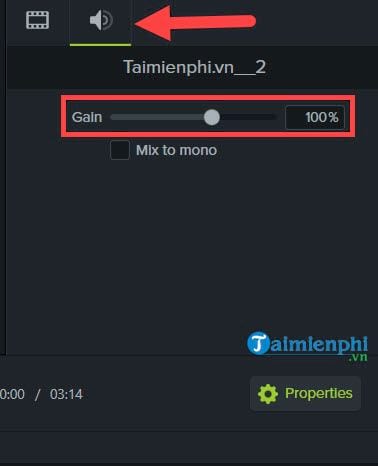 Step 7: Same applies for music files, users can Adjust volume% if it's too big or too small.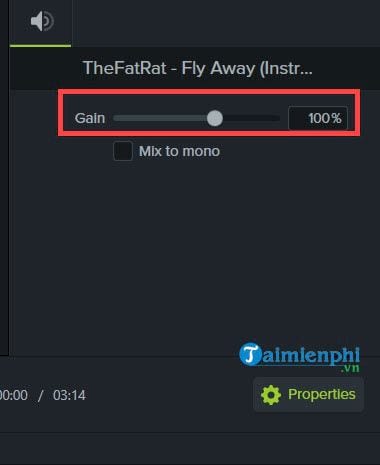 Step 8: Align the two files equally, if any extra music files, we use the cut tool to split the two segments.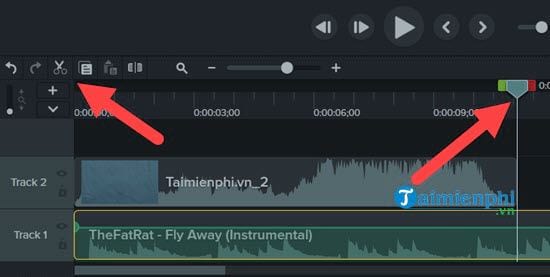 Step 9: Then delete the excess to make sure the output video does not have any redundancy.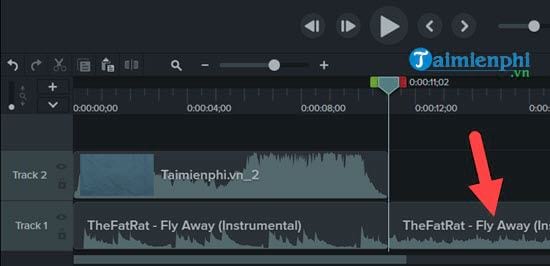 To be more careful, check whether the photos and music have the same time or not, it's up to you to customize it.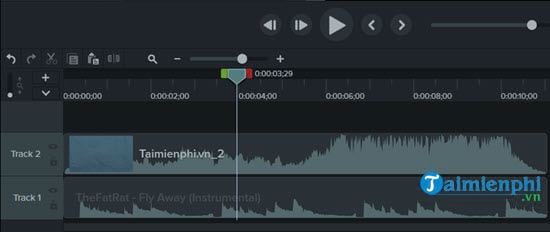 Step 10: Finally click Share > options Local File to export video files that you just merged music into Video fast.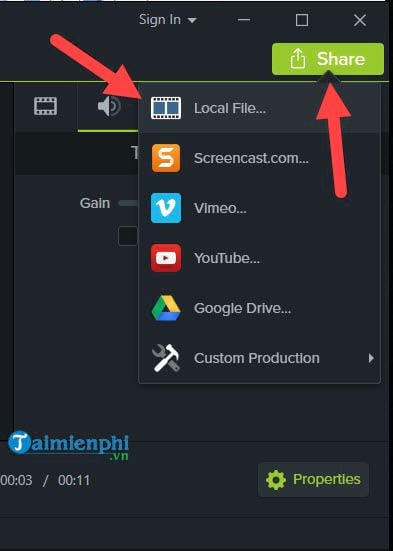 Step 11: Select the resolution when exporting the file, usually here we use it 720p resolution for light, or 1080p If you want to export with best quality.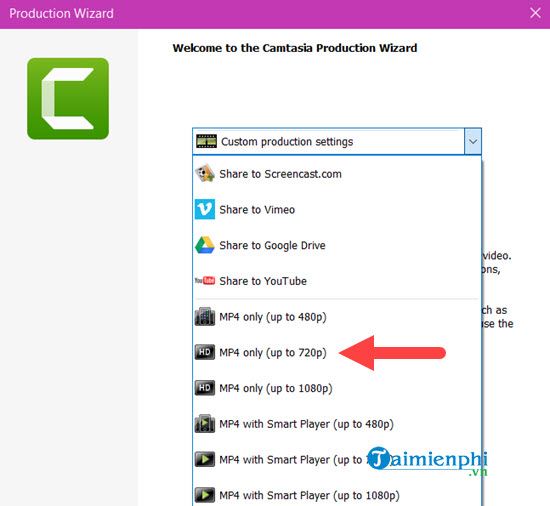 Step 12: Select a file name and click finish let the system begin Render the video for you.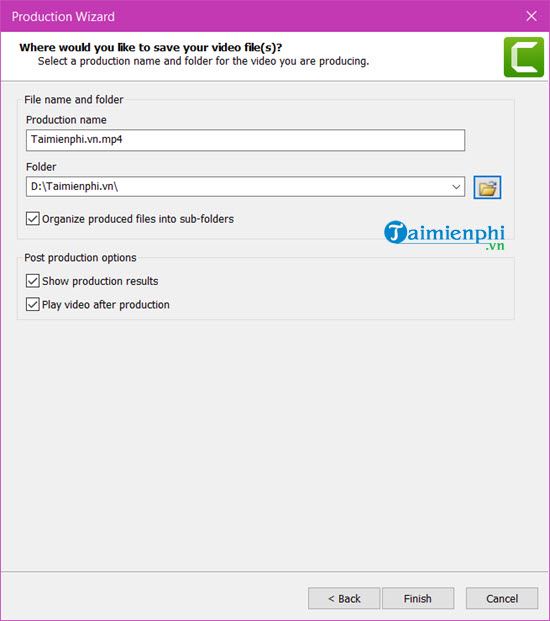 Time Render How fast or slow depends on your computer configuration as well as the length of the video file.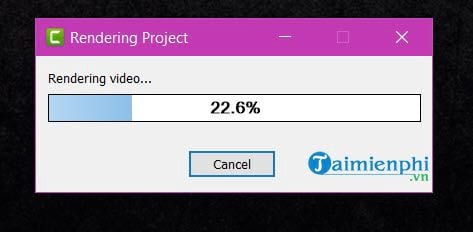 Step 13: Wait for the render to finish, the system will automatically open the video file for you to see and so we have finished merging music into the Video quickly.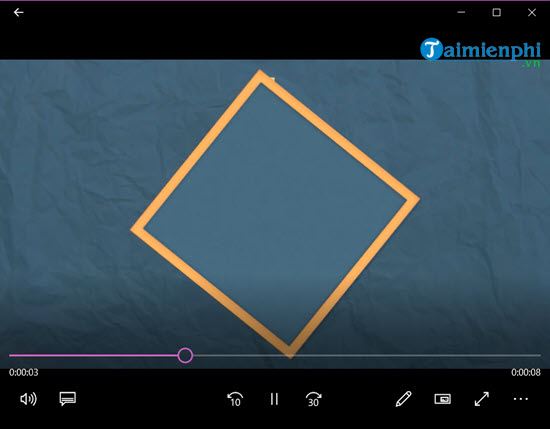 Above is a tutorial article on how to combine music into Video quickly, with the above instructions, hopefully, it will partly help newcomers using the fastest and easiest way to merge music into Video.
In addition to working with Camtasia Studio, inserting music into video in Proshow Producer is as simple as Camtasia Studio. Moreover, ProShow Producer specializes in music as well as video, if you do not like Camtasia Studio, choose insert music in ProShow Producer well worth a look.
https://thuthuat.taimienphi.vn/huong-dan-cach-ghep-nhac-vao-video-nhanh-don-gian-44177n.aspx
Moreover, ProShow Producer is also very good at making video from photos, refer to instructions Make video from photos with ProShow Producer here to understand this problem.
.