Taking pictures in low light results in poor quality and the subject cannot be seen clearly. With the following tutorial on low light photo editing in Photoshop will be a basic but useful "tip" for those who are editing post-production.
Related posts
Write text on images in Photoshop CS6
How to edit backlit in Photoshop
How to fix backlit in Photoshop CC 2020
Edit photos with Photoshop on iPhone
How to combine, create a panorama in Photoshop
Photoshop has many uses, one of which is that you can use Photoshop to correct low light photos. There are many way underexposed photos in Photoshop depending on your "level" of Photoshop. And make sure that in the following article ElectrodealPro will guide you 1 way to increase the brightness for the simplest image whether you are new to Photoshop CS6 or other versions.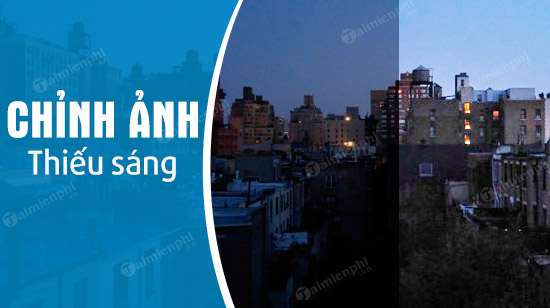 Fix underexposed photos in Photoshop.
Instructions for correcting low light photos in Photoshop
– To be able to correct underexposed photos in Photoshop we first need to have this software in our computer. Click here to proceed with the download Photoshop for computers.
>> See how install Photoshop Here if you have never installed this software.
Assuming we have a dark image as below, now ElectrodealPro will apply the underexposed image correction in Photoshop in this article to help the image look brighter.
Note: If you have images in Raw format it will be helpful to correct underexposed photos in Photoshop.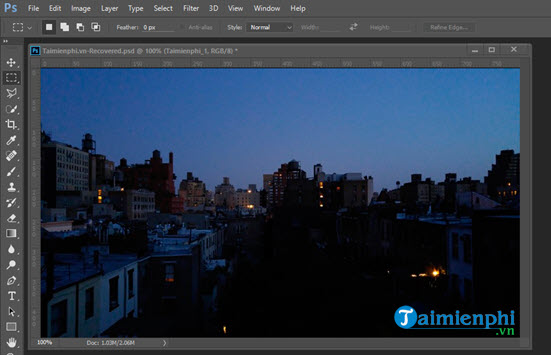 Step 1: First duplicate the image layer, this is a habit you should have before proceeding with any tricks. To duplicate the layer press the key combination Ctrl + J.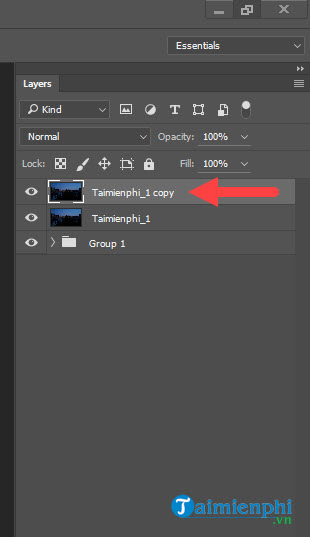 Step 2: The next stage we just need to click Image > options Adjustment > select next Shadows / Hightlights to adjust the brightness for dark areas.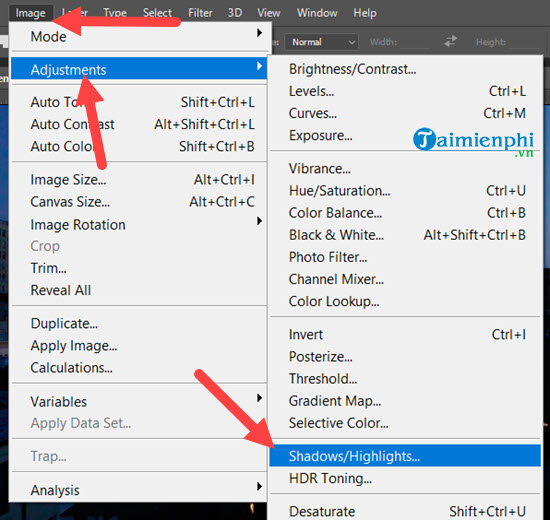 Step 3: Next step we can refine the part Shadow with value Amount was 35%You can of course customize it to suit your photo.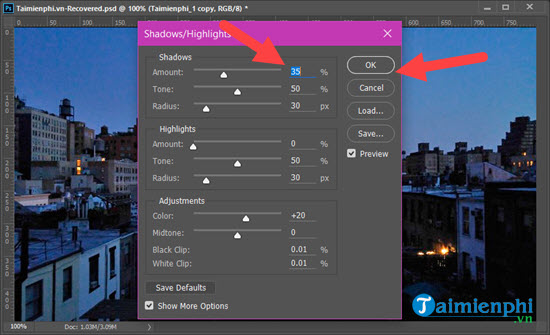 As a result, you will see that the image is a bit brighter in the game, right, but the trick to fix the underexposed photo in Photoshop has not stopped here.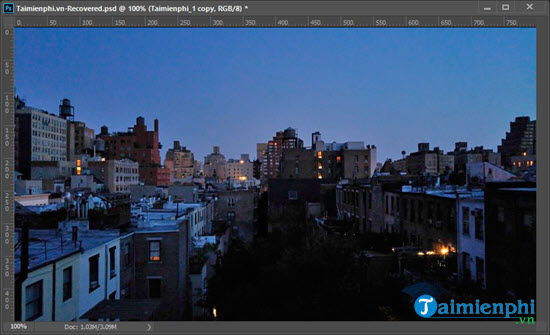 Step 4: You can still make the image brighter using Curves, press the key combination Ctrl + M and drag as shown, may not need to be too warped and this step you can completely customize the way you want.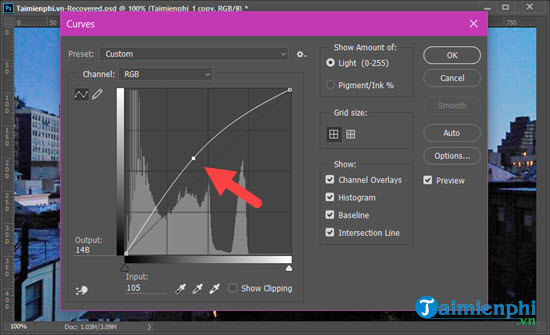 The result after tweaking you will be like the image below, the picture is a lot brighter, right. Of course, but it doesn't stop here.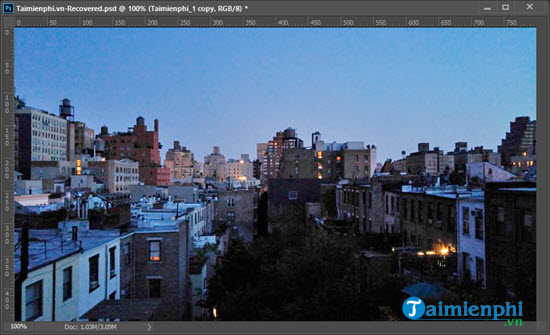 Step 5: Next you go back to section Image > options Adjustments > options Levels or use keyboard shortcuts Ctrl + L for quick access.

Step 6: Here to adjust the brightness you select the part as below, drag it from right to left to adjust.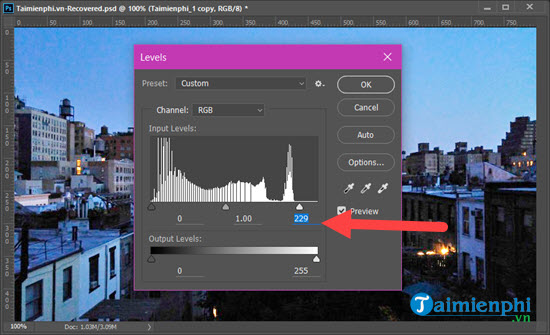 The end result is that your image is much brighter than it was in the beginning.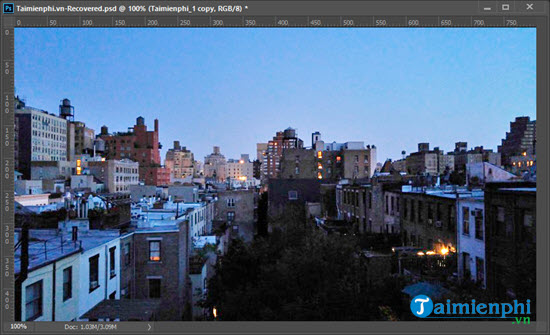 Let's compare before and after the low-light photos in Photoshop, of course in the article we use low-quality photos in JPG format, so when correcting low-light photos in Photoshop will appear blurred and missing details.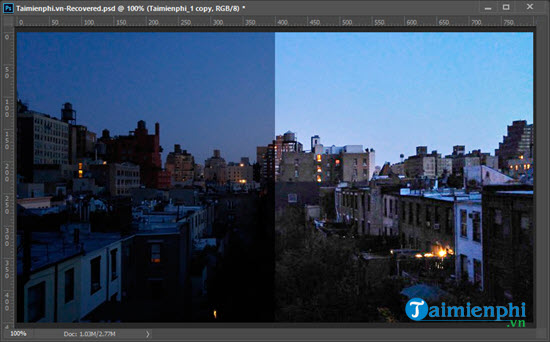 If you are using a Raw quality image, surely editing the underexposed image in Photoshop will give a much better result.
So we have just completed a way to correct underexposed photos in Photoshop right. Depending on the colors in the image as well as the format you use, the increase in image brightness may vary. Through the above article you have learned many useful color correction tools.
The underexposed image can be overcome, is there any way to sharpen the image in Photoshop or not. This is clearly not a simple trick, however if you want to Sharpen photos in Photoshop Just tell the administrators of ElectrodealPro, they will help you in the fastest time possible.
https://thuthuat.taimienphi.vn/huong-dan-cach-chinh-anh-thieu-sang-bang-photoshop-53964n.aspx
For novice editors, removing fonts in Photoshop is always the first exercise to learn. Removing fonts can be easy, but sometimes it's difficult because it depends on the nature of the image. Please refer to immediately delete photos in Photoshop Let's see if ElectrodealPro can help you or not.
.