Knowing how to use Nimo TV, you can easily Live Stream any type of game on your computer with just a few simple steps, the following article will guide you how to stream video on Nimo TV via software. OBS Studio.
Related posts
How to adjust video quality when watching stream on Nimo TV, adjust video blur, unknown
How to register, create an account DouYu TV
Use YouTube TV mode on Windows 10
BlueStacks integrates Twitch Stream Game Mobile – Watch live mobile games
Instructions to install Online TV Player
Not just use Nimo TV Live Stream On the computer, users can also watch countless live video games, chat with many famous Streamer around the world, learn the gaming skills of many people …. Nimo TV has a fairly simple design interface Simple and intuitive, users can easily use it right after installation. We are easy Livestream game on Nimo TV on your phone or computer.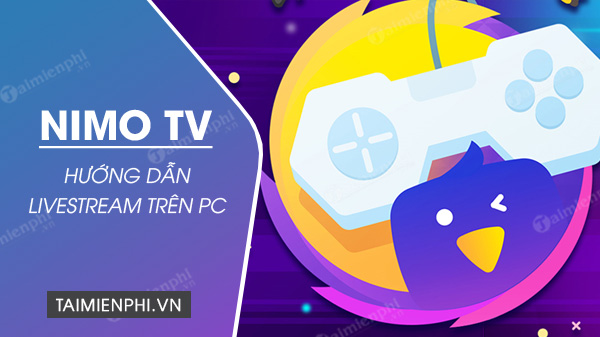 Tips to live stream Nimo TV on PC
So the steps to live stream on Nimo TV on PC are the same How to live stream Facebook that we have instructed or not? Please follow the content below.
How to use Nimo TV Live Stream game on a computer
Step 1: Download and install OBS Studio software
– Tutorial install OBS Studio on the computer.
=> Link to download OBS Studio 32bit


=> Link to download OBS Studio 64bit


Step 2: Open OBS Studio after a successful installation
– Right after the first time you open it OBS Studio a message will appear Auto Configuration Wizard => click select No to the next step.

– In the next bulletin board you choose OK.

Step 3: Fill in the Server URL and Stream Key Code
– To get the 2 above information you need to access the link here and Log in account, click Left mouse Avatar figure => select Statistical tables. If you do not have an account, please refer How to create a Nimo TV account here.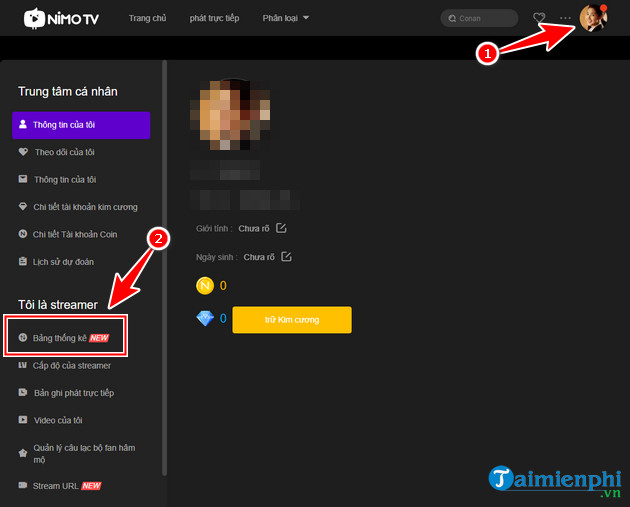 – Information Server URL and Live Stream Key Code immediately appeared.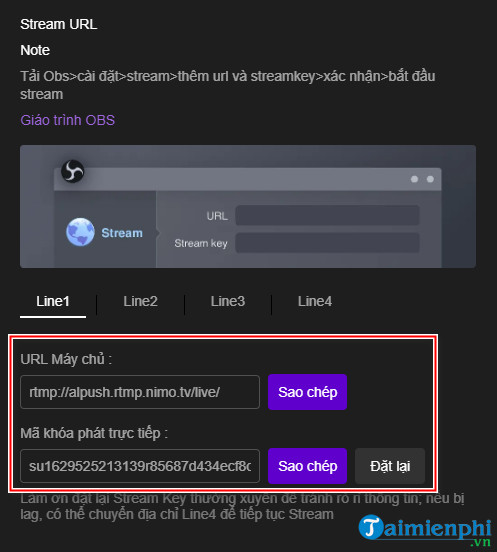 – Go back to the main interface of the software OBS Studio, click Setting.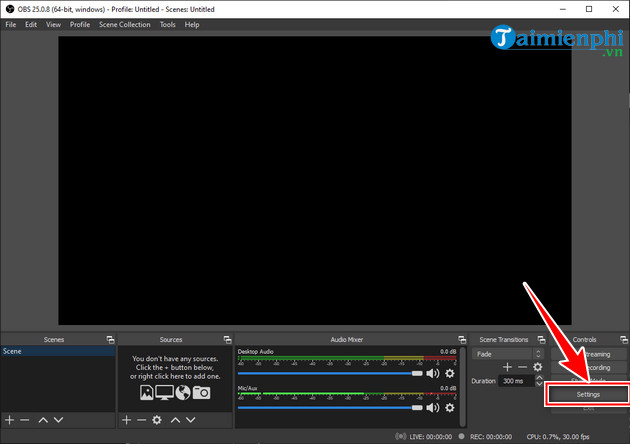 – At the table SettingYou choose the item Stream and change the value in Stream Type Fort Custom => Import Server URL into the Server and Live stream key into the Stream Key => click Apply.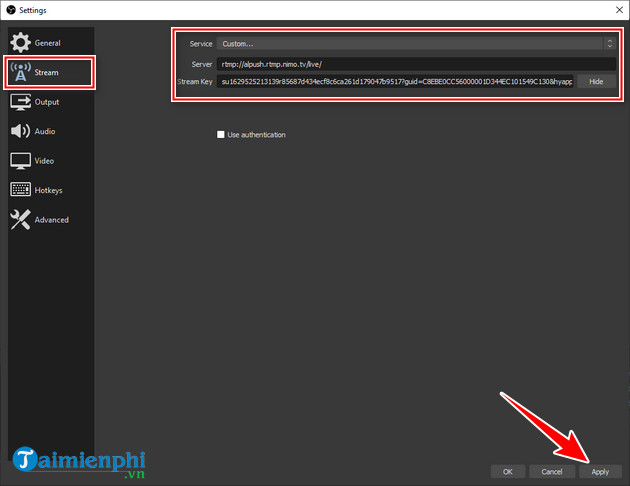 Step 4: Set the quality of Live Stream on your computer using Nimo TV
– Move to tab Output, download the card Streaming you set up Video Bitrate (from 1500 to 2000) and Audio Bitrate (120 to 160) => Click the button Apply.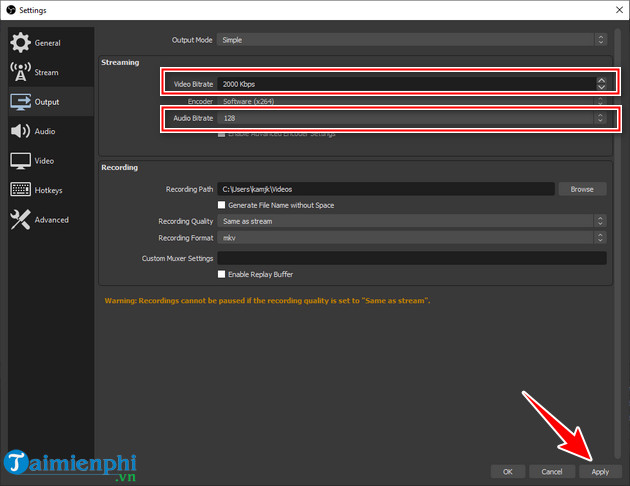 – Go to tab Video, Setting Output (Scaled) Resolution in the range 1280×720 and Cammon FPS Values 24 to 30 (shooters are 60) => click Apply.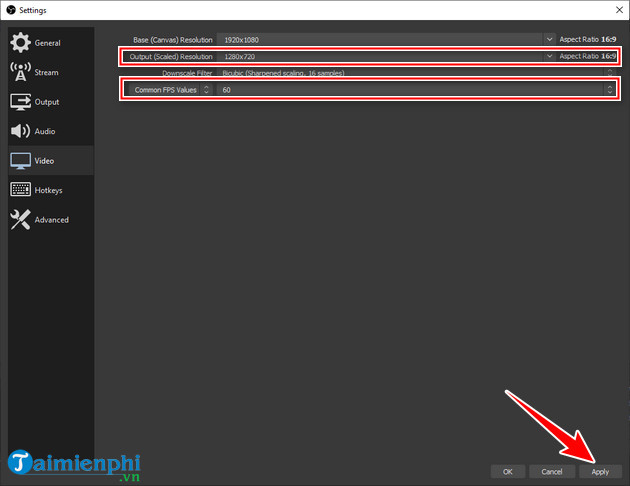 Step 5: Install Live Stream Nimo TV content on PC
– Go back to the main interface OBS Studio => click the sign icon + and choose Display Capture => press OK 2 times to create live stream content on your screen.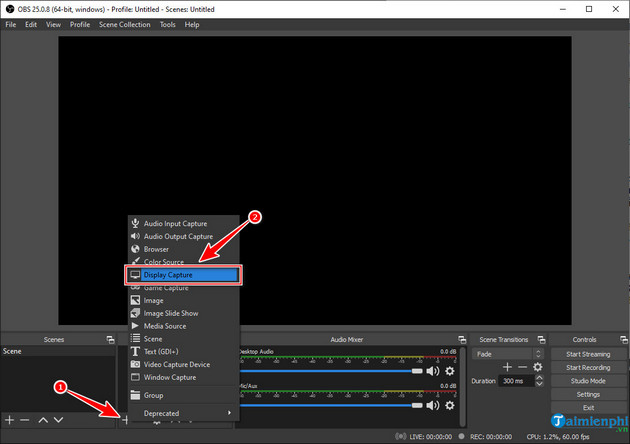 Step 6: Start Live Stream
– After setting all the steps above, click Start Streaming to stream Live Stream on your computer using Nimo TV.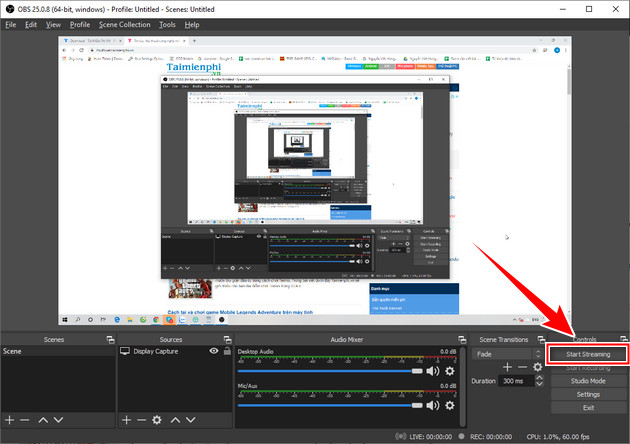 – If you want to get the Live Stream link on your computer by Nimo TV, share it with your friends or post it on social networking sites … please do as Step 3, click Swipe left Avatar character => Statistical tables => Live Stream link is located in the right corner of the screen.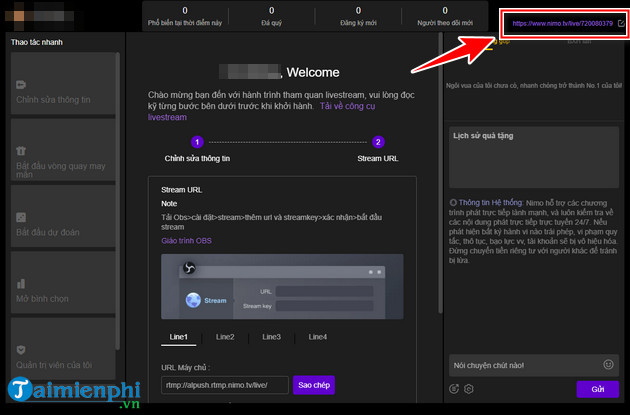 And this is your result after following the steps of Taimienphi, wish you success.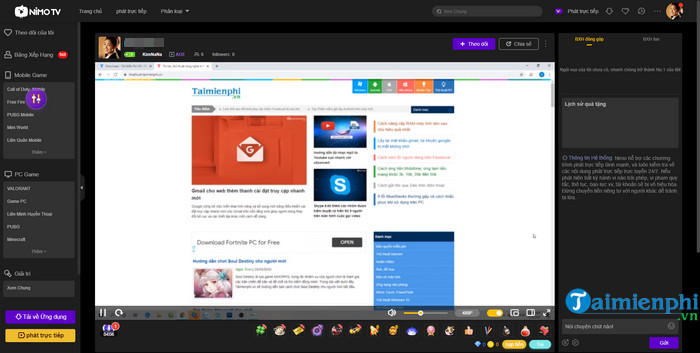 If you are watching the live stream video, you should refer How to adjust video quality when watching stream on Nimo TV Here for when there is a blurry, unknown video.
So, you and Taimienphi have just come together to learn how to use Nimo TV Live Stream on your computer, it's too simple, isn't it? If you are looking to recharge either diamonds on Nimo TV but don't know how, please follow the instructions here to ensure you will be successful.
https://thuthuat.taimienphi.vn/huong-dan-cach-su-dung-nimo-tv-tren-may-tinh-58727n.aspx
In addition, if you have a phone, you can download the app here:
=> Link to download Nimo TV for Android


=> Link to download Nimo TV for iPhone


.