PriceMinus is the type of advertisement that appears on the right side of your browser displaying the information about its software and application. PriceMinus is listed as adware because it automatically installs illegally on users' computers through applications and software downloaded for free on the network. And to remove Price Minus ads is not easy, you can use Hitman Pro according to the content below.
Related posts
Noteworthy points in the update AdwCleaner 8.0.1
Block add-on advertising viruses with AdwCleaner on computers
Update AdwCleaner 8.0 – Optimize the ability to detect and remove malware
AdwCleaner 7.4 added Bloatware detection and removal
Completely remove V9.com from your computer
PriceMinus is one of many adware types listed on the adware list and also the first priority that you must block ads every time you surf the web. PriceMinus comes with the software you download online For websites of untrustworthy origins, their goal is to make money off of software you need to download to your computer.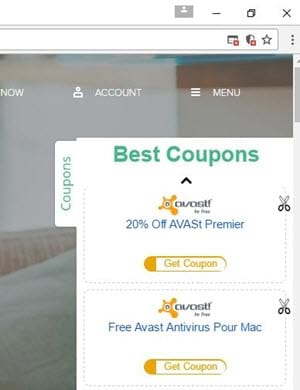 Not only PriceMinus has access to the device, if you are unlucky you will see There are dozens of unknown software or how harmful it works on your computer. To handle the above situation we have to remove Price Minus ads completely on the computer.
Instructions for removing PriceMinus promos.
Step 1: To remove Price Minus ads you should first remove all strange programs appearing on your computer first, click on the bar Taskbar Selection Control Pannel .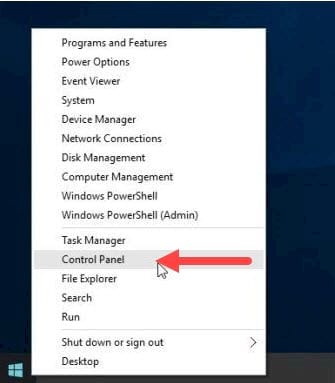 Step 2: In Control Panel, click next Uninstall Program to proceed with software removal.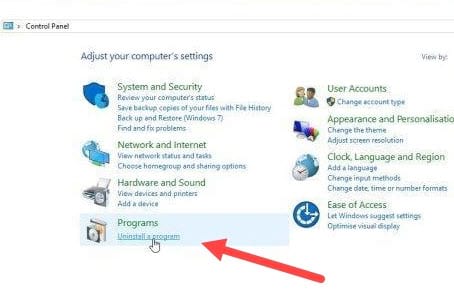 Step 3: Look for softwares that have strange names, have no clear icons, or are software that you have never seen on your computer before, Uninstall it right now.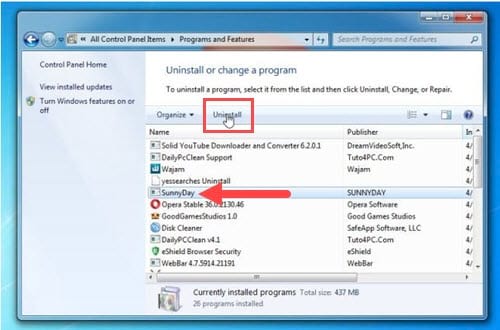 Step 4: Next, download professional adware browsing software here: Download Hitman Pro.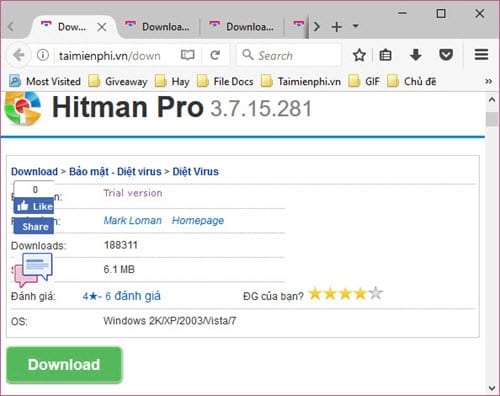 Step 5: After the download is complete, open the software and press step next to install.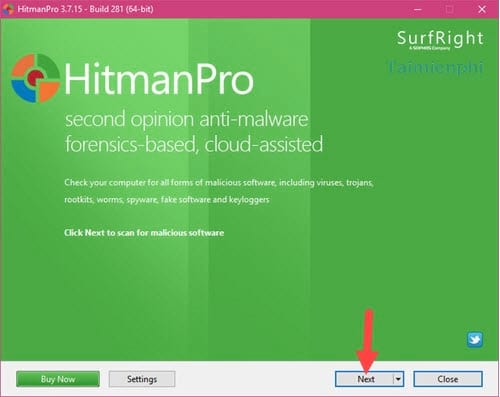 Step 6: Next you click No to skip installing Hitman Pro to start with your computer.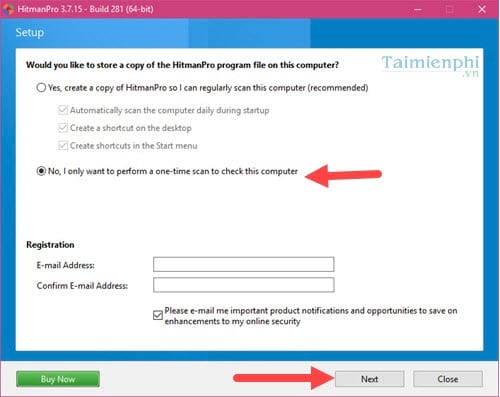 Step 7: If there are requests for software activation, select Activate free license .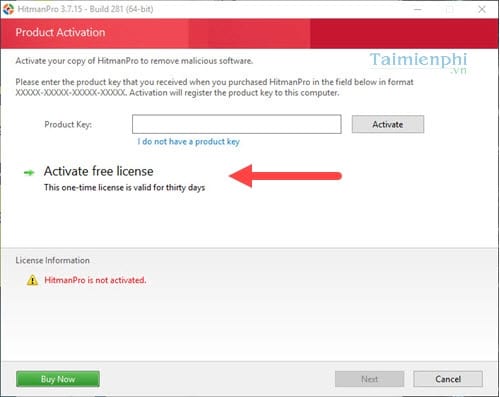 Step 8: Type your email address in both lines to activate Activate , try the software.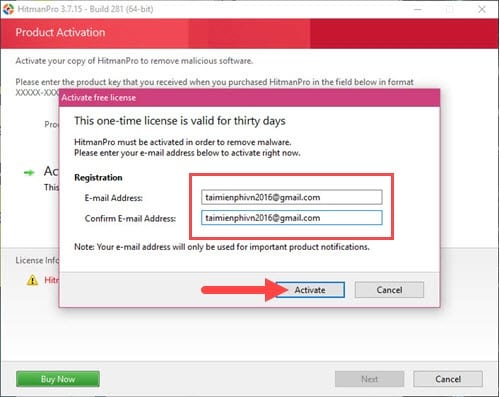 Step 9: After this step, the software will auto scan All files in the system. This process is fast or slow depending on the files in your system. When the scan is finished, press next to proceed with deleting them.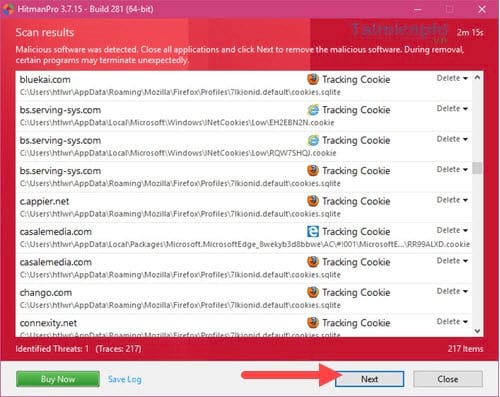 Step 10: Removal of malicious adware includes removing Price Minus ads, click on next to see summary report.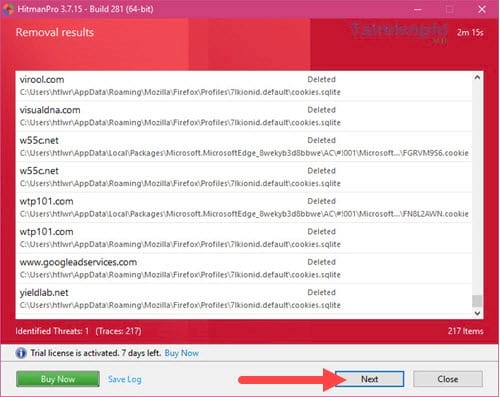 In the summary report will record the full time, number of files scanned as well as removed. Now close the software and start the computer to complete the Price Minus ad removal process.
Above, ElectrodealPro has instructed you how to remove Price Minus ads very effectively, from now on, pay attention to the software downloaded from outside and if you have no place to download them, please contact Taimienphi. vn for support on the best software. There are many adware loads that are annoying to users like Beanplayer is also one of the cases mentioned by ElectrodealPro. Readers can refer to more about how to remove Beanpalyer adware by downloading and installing the most specialized anti-virus software today such as Bakv, Avast … most of these anti-virus software have integrated play features. show and kill any viruses.
https://thuthuat.taimienphi.vn/huong-dan-go-bo-chuong-trinh-quang-cao-priceminus-22656n.aspx
If it is caused by BetterADs, the popular video adware on your browser, do not worry because ElectrodealPro has instructions to remove BetterAds as well as many different types of Malware. See more instructions remove BetterAds promotional video If you are involved.
.