Instructions for activating the FPT Play package on SONY Smart TV
Current SONY Smart TV users can activate the FPT Play package on SONY Smart TV and use it for free for a certain period of time. If you are using SONY Smart TV do not miss this opportunity because time is limited.

Related posts
Instructions for activating the promotion package FPT Play on Samsung Smart TVs
Instructions to watch free HBO GO on FPT Play
How to install FPT Play to watch TV online and online
How to register 3G FPT Play, watch FPT Play free Data
How to create an account FPT Play, watch movies, TV online
FPT Play is an application that works on SONY Smart TVs and many other TVs. At the moment the user can Activate FPT Play package on SONY Smart TV to try this service with the highest powers, providing the best experience that a TV app can do before deciding whether to buy SONY Smart TV or not.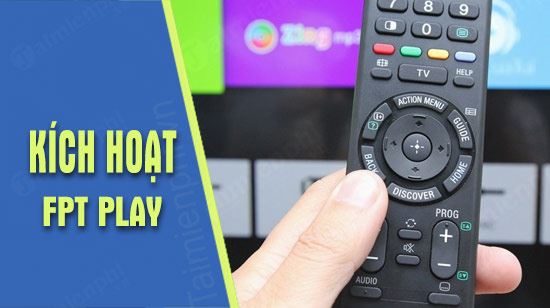 What is FPT Play service?
FPT Play is a service to watch television, watch attractive movies as well as special programs with high quality transmission, high stable speed and sharp images in HD and Full HD.
And also FPT Play also integrates a lot of television programs, gameshow or blockbuster movies of the year that users can watch completely in Vietnamese. Of course there are still English content and English subtitles.
– Call center that supports FPT Play: 1900 6600 (fee).
– FPT Play for Android
– FPT Play for iPhone
Instructions for activating the FPT Play package on SONY Smart TV
Step 1: On the basic interface of SONY Smart TV we start to enter the application store of this TV and proceed to download the application FPT Play or some TV models have defaulted to display the icon of FPT Play, just click on it to download.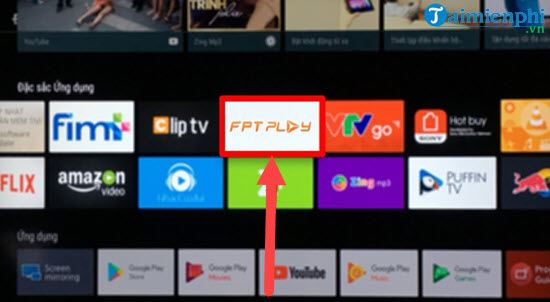 Step 2: Proceed to click install to download and install the FPT Play application afterwards.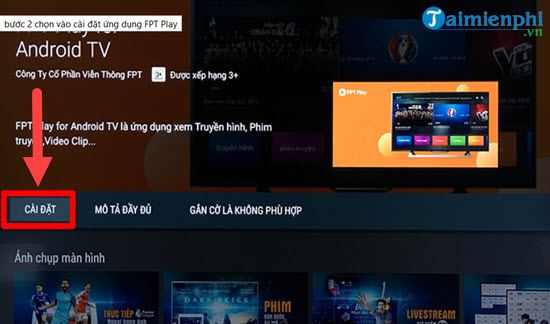 Step 3: Open the app FPT Play out you will see a gift notification when activating the package FPT Play on SONY Smart TV. Of course, this gift has a limit.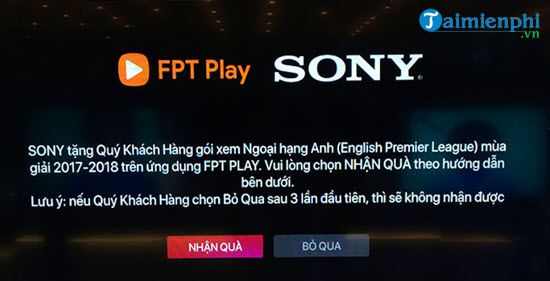 Step 4: Enter your phone number so you can receive activation code after that.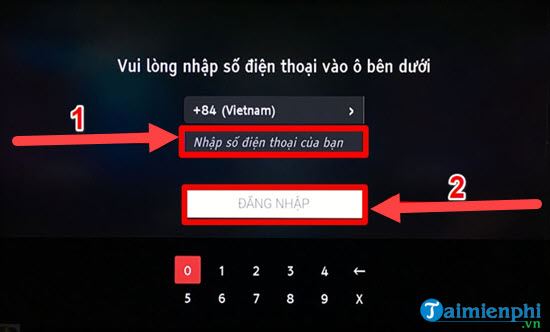 Step 5: This step is essentially creating an account, the steps to create an account are quite long, including the fastest and easiest way to "forget your password", so Dien may XANH guides you more easily to manipulate.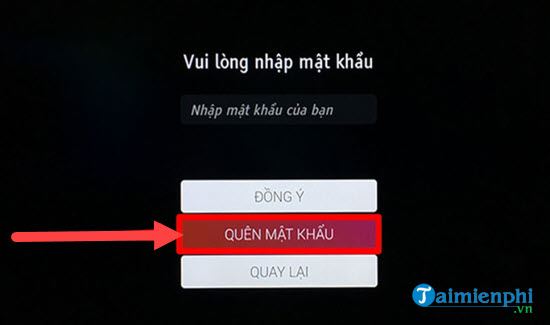 Step 6: Then you proceed enter the receipt number be at the phone number and proceed to press agree.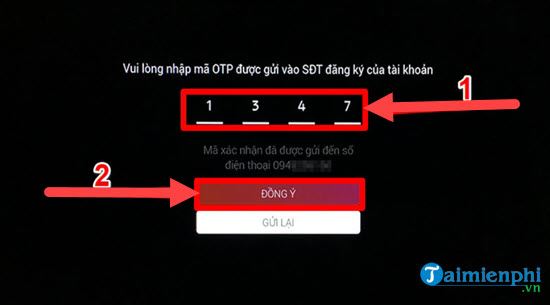 Step 7: After that, enter the new password and click agree so we can use FPT Play and activate the FPT Play package on SONY Smart TV.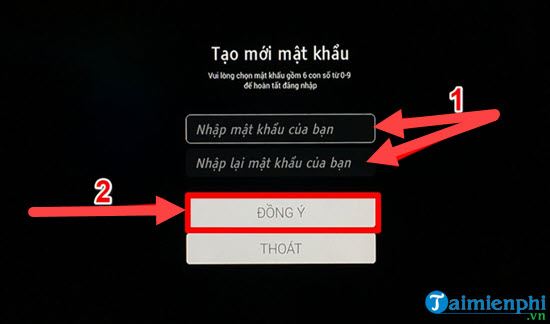 For those who own Smart TV like Sony Smart TV, there are many features that you have not discovered. For example, how to project a laptop screen on Smart TV, a pretty good way to enlarge everything on your laptop screen onto Smart TV. Readers can refer to project the laptop screen on Smart TV here for the most detailed instructions.
https://thuthuat.taimienphi.vn/huong-dan-kich-hoat-goi-fpt-play-tren-smart-tivi-sony-43648n.aspx
Not only FPT Play service, but users of SONY Smart TV can also enable ClipTV on Smart TV SONY with the same way, of course. Activate ClipTV SONY Smart TV will be much simpler because this service is allowing users to try it out for 1 month.
.