In the world today, there are many beautiful and fancy font formats, sometimes when we compose text or use Photoshop to make images, we need to insert words with eye-catching textures to increase the aesthetics of the text. The good version has many Fonts when we use Unikey or Vietnamese Typing to type accented, it will be broken, … So we need to install more Fonts for Unikey, Typing Vietnamese on the computer to be able to promote. the results Unikey or Vietnamese Typing bring.
Related posts
How to fix the error Unikey cannot type accented Vietnamese on the computer, laptop
How to install Unikey, setup Unikey to type Vietnamese on the computer
Unikey installation error can not type Vietnamese?
Shortcut typing in Unikey, quick text composing tips with Unikey
Summary of Unikey shortcuts on the computer
Various fonts will help you present your text layout in a more beautiful and aesthetically pleasing way when arranged in a reasonable way. Currently, there are many beautiful fonts, but you need to download the correct Vietnamese font to not break the font. Please follow the article below for instructions on how to install more fonts for Unikey, Type Vietnamese on your computer.
Instructions on how to install more fonts for Unikey, Type Vietnamese on the computer
First, we need to check whether the Font set that you will install in the system is available, avoid wasting time downloading (only check when you download each font set one by one, if you download multiple Fonts at the same time. then this sometimes takes more time than downloading and installing the duplicate fonts)
Step 1: Go to the link (C: Windows Fonts) see if the Font you need to download is available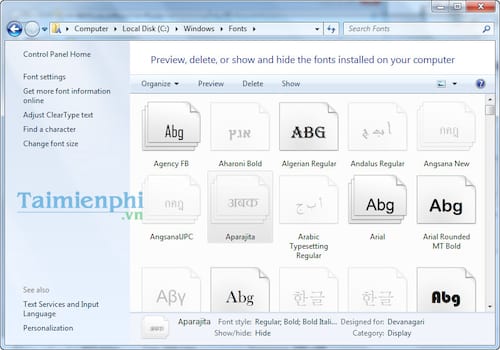 Step 2: Download the set Font full : Download Font full has been carefully synthesized and selected by ElectrodealPro with many different special fonts
Step 3: After downloading, you extract the Font set, you will have a folder containing all the downloaded Fonts.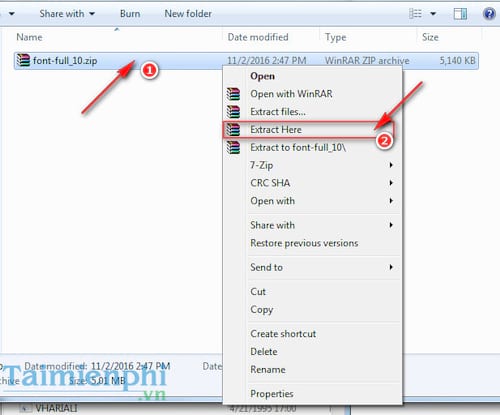 You can selectively then highlight the fonts that need to be installed with the right mouse button selected Copy or Ctrl + C Or you can select the entire Font by using a key combination Ctrl + A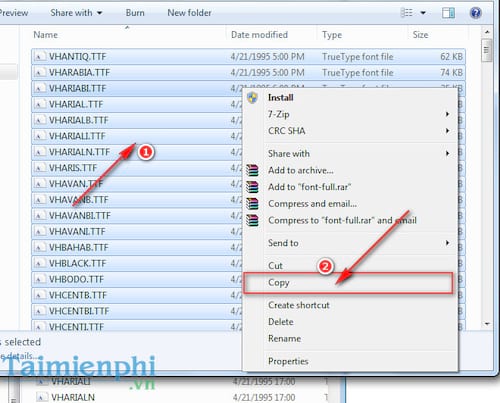 Step 4: Go back to the folder containing the system's Fonts (path C: Windows Fonts), right-click on the space between the Fonts in which you select Paste or Ctrl + V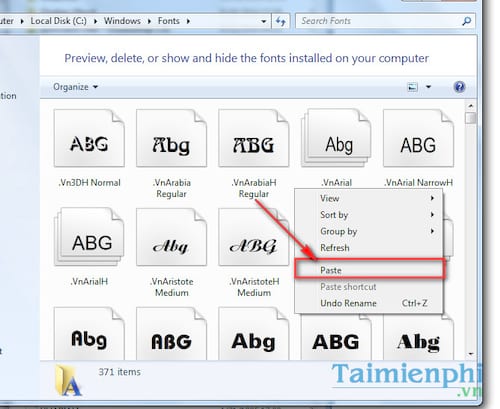 If in the process of installing Font, the system detects duplicate files (as shown below), we can choose to overwrite or not overwrite at Yes / No . Check the checkbox "Do this for all current items" if you want to do the same action Overwrite or do not overwrite the next case if any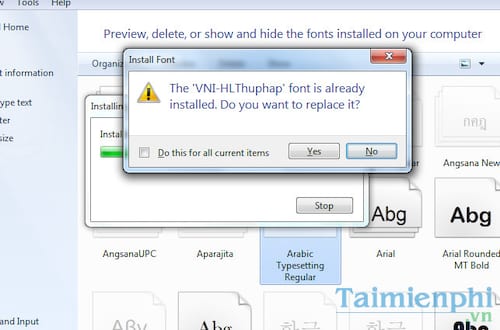 So ElectrodealPro instructed you the most basic and complete way to install more Fonts for Unikey, Type Vietnamese on your computer for the desired font set as well as optimal operation for Vietnamese percussion. Now as Unikey, Typing Vietnamese. ElectrodealPro also provides many other special and full font sets such as Japanese, Korean .. refer install Japanese font for the computer To write Japanese characters, edit documents in Japanese, …
https://thuthuat.taimienphi.vn/cai-them-font-cho-unikey-go-tieng-viet-tren-may-tinh-22428n.aspx
Currently there are many beautiful and unique fonts to help you write text on beautiful photos, download beautiful fonts and install them on your computer to write wishes on cards for the holidays of the year.
.