USB Disk Security is a tool that supports the prevention of Viruses spreading of the USB port. This is a very important piece of software for any computer user. However, not many people know how to install this software correctly. Here is the article instructions to install USB Disk Security popular today.
Related posts
Turn on and off USB Disk Security automatically starts with Windows on the computer
Using USB Disk Security, protecting USB, safe computer data
Uninstall and delete the USB Disk Security software on Win 7, 8, 10
Instructions for creating Kaspersky Rescue Disk USB, computer virus
Set password to protect USB with USB Flash Security
USB Disk Security is a utility that helps you safely protect your computer from the intrusion of Virus, Spyware or Rootkit spreading through devices connected by USB such as USB, portable hard drive, memory card socket … As a result, your computer will be returned to maximum performance and improve Internet access.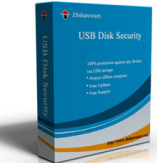 What are the benefits of installing USB Disk Security?
– Detect and remove Viruses spreading through devices using USB connection.
– Protect important data and personal information in the computer.
– Return of performance to the computer.
System requirements
– Install USB Disk Security on computers using Windows operating systems from Windows 2000, Windows XP, Windows 2003, Windows Vista / 7/8 (32 bit and 64 bit) versions.
Instructions to install USB Disk Security on the computer
Step 1: Open the folder containing the USB Disk Security setup file which is saved as a name usb-disk-security.exe. Download the latest version of USB Disk Security here.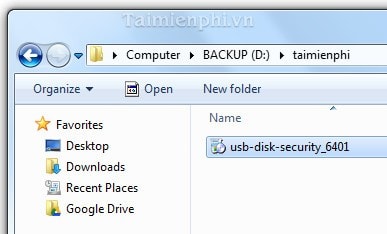 Step 2: A window appears allowing you to choose the most suitable language to use. Click OK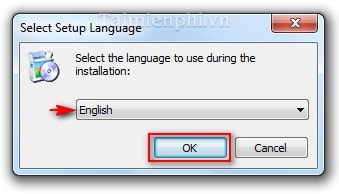 Step 3: Select the folder containing the installation file by clicking Browse or use the path that the manufacturer provides (usually drive C: ). Click next.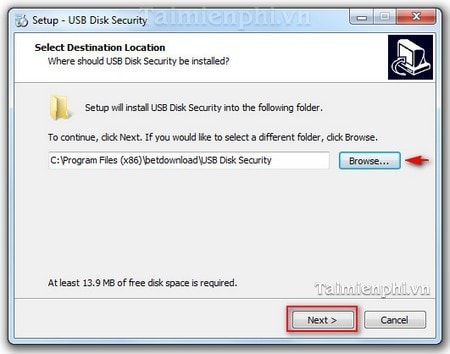 Step 4: Check "Set Linkzb as browser's start page"If you want to set Linkzb as the homepage of the browser you are using, or you can deselect if you do not want.
Click next.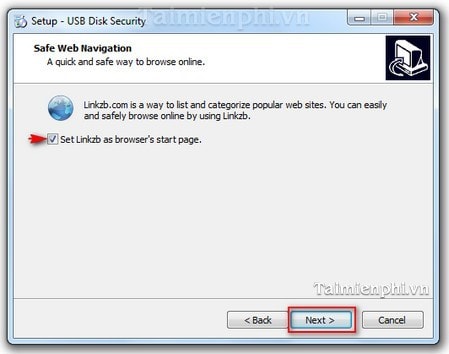 Step 5: Select one of the two available options or choose both when you want the utility's icon to appear on the desktop or to boot right after the installation of USB Disk Security is complete.
Click next.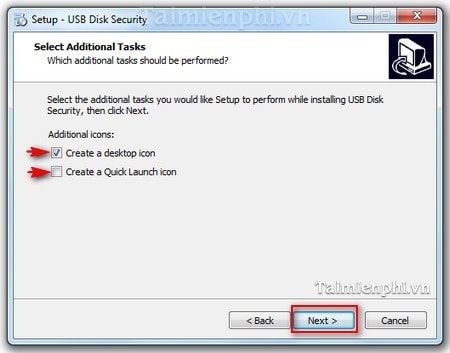 Step 6: Complete the operations by clicking Install to start installing USB Disk Security.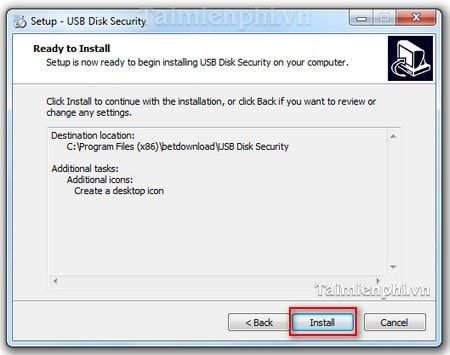 Step 7: It takes a certain time for the USB Disk Security installation to finish, select finish.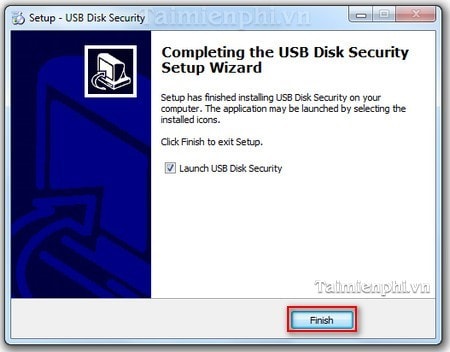 Manual USB Disk Security protect USB
Successfully installed the software on the computer. The interface of USB Disk Security as shown below.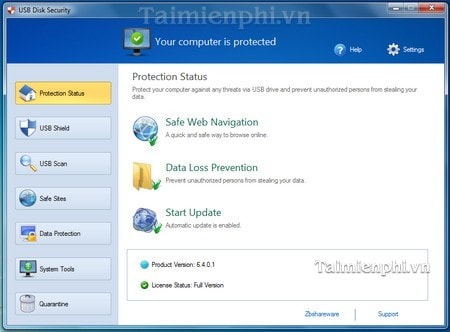 The main features displayed on the program interface give you a safe choice of USB protection.
USB Shield:
The program will automatically detect viruses and notify you through USB Shield when the computer has a USB connection. If it detects a virus, the software will automatically warn. Want to delete the virus you click Delete All to destroy found dangers.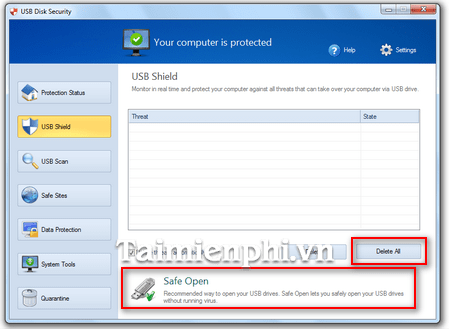 USB Scan:
Scan all over USB, you choose the card USB Scan on the left then click Scan. After the scan is complete, press Delete All to kill virus (if any).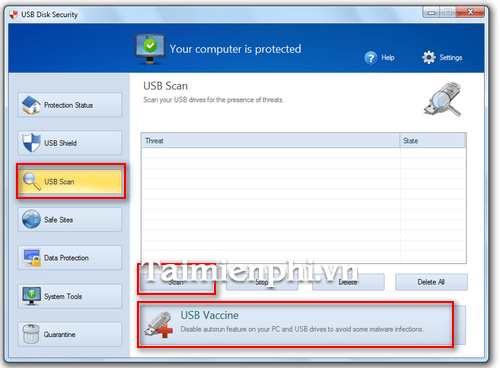 Data Protection:
Allows detection and prevention of viruses spreading via USB.
https://thuthuat.taimienphi.vn/huong-dan-cai-dat-usb-disk-security-26n.aspx
Feature Data Protection There are two USB protection modes USB Access Control (Create USB protection by preventing access) and USB Drive Control (disable USB port on the computer).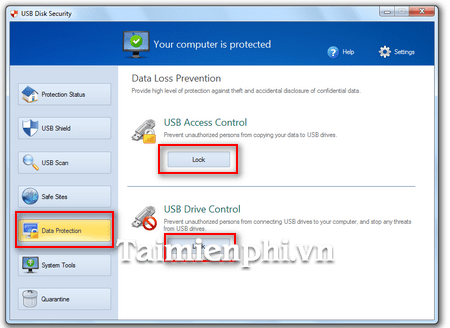 The above article wants to guide you how to install USB Disk Security so that it is most effective during use. With this installation method you can use USB Disk Security to protect USB data safely on the computer.
.