ArcSoft TotalMedia Theater is a tool for watching videos which is quite amazing and perfect for your computer. With this tool supporting most of today's Video formats, the image quality is quite vivid and beautiful that you can experience.
Related posts
Arcsoft TotalMedia Theater – Watch 3D movies with great quality
Top 10 best photo editing apps of 2014
Bitdefender Total Security 2018 Review: Windows Security couldn't be better
Use Garena Total, automatically enter the game room on Garena
How to increase or decrease volume, increase audio for video with Total Video Converter
ArcSoft TotalMedia Theater is considered a high quality video player and player. Especially, you can enjoy 3D movies right on your computer without going to the cinema. The following article, ElectrodealPro will guide you how to install and use ArcSoft TotalMedia Theater to watch 3D movies on your computer.

Instructions to install ArcSoft TotalMedia Theater on the computer
What are the benefits of installing ArcSoft TotalMedia Theater?
– Watch 2D movies in 3D, with sharp images, vivid sound.
– Manage and browse files more easily
System requirements:
– You should install ArcSoft TotalMedia Theater on computers using Windows XP / Vista / 7/8
Step 1 Download ArcSoft TotalMedia Theater on your computer. You can download the latest version of ArcSoft TotalMedia Theater. After downloading, run the .exe file underneath Run as administrator.
Step 2: New opening program appears, click next to continue.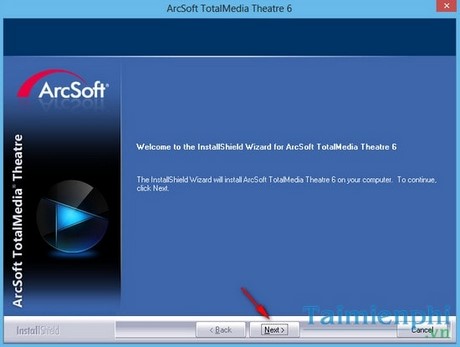 Step 3: Table of the terms of the software you clicked Yes to continue.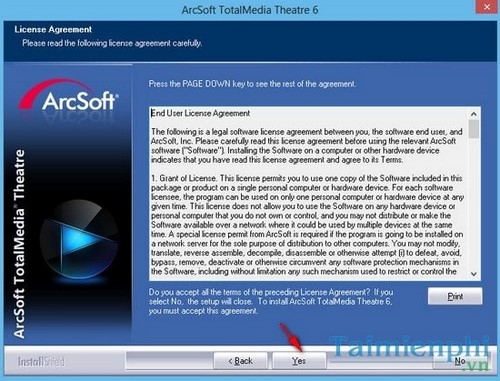 Step 4 You choose where to store the software in the system. Clickable Browse to change or you press next to continue.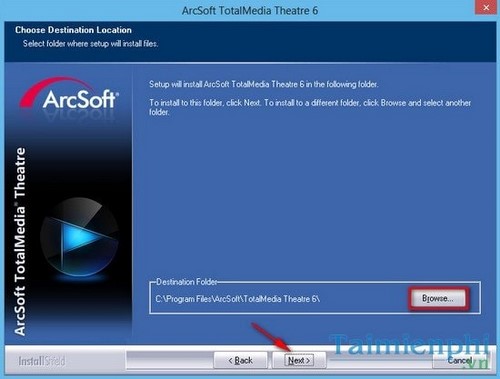 Step 5 The current archive folder selection panel is clicked next to continue.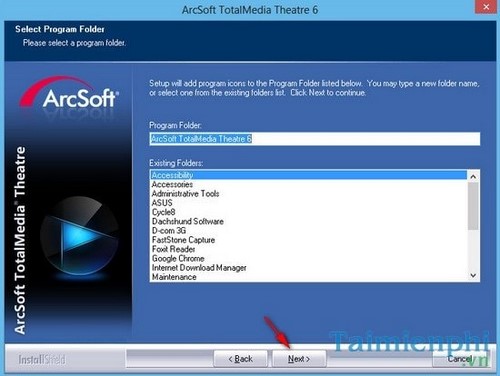 Step 6 Then it is the process of loading the installation file into the system.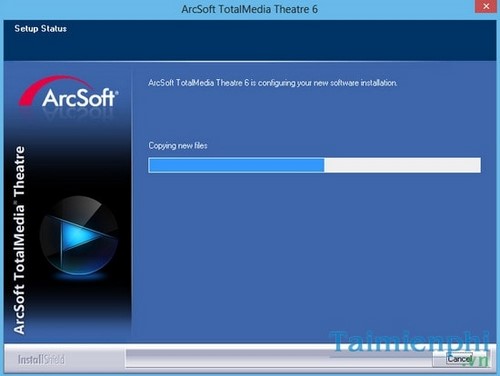 Finally, click select Yes to reboot now and No to start later, press Finsh to finish the installation.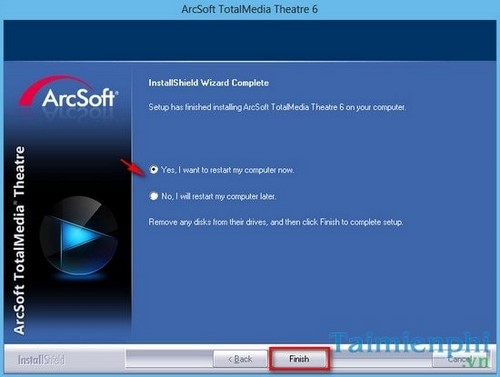 Manual ArcSoft TotalMedia Theater to watch 3D movies on the computer
With a friendly user interface, Arcsoft TotalMedia Theater initially conquering difficult customers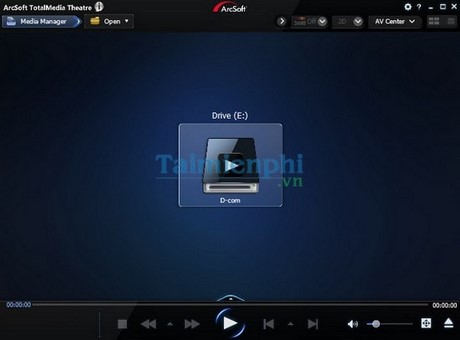 Position control buttons with intuitive design, users can easily control, convert songs, videos quickly.

Another important feature is to provide users with 2D and 3D views, Arcsoft TotalMedia Theater is rated by users as Watch 3D movies with excellent quality, using the latest and most modern 3D simulation technology. , providing 3D deep recovery, an algorithm based on scene and motion changes, to enjoy 3D movie viewing you can operate as follows:
Step 1: In the horizontal menu toolbar, click the icon as shown below

https://thuthuat.taimienphi.vn/cai-dat-va-su-dung-arcsoft-totalmedia-theatre-2361n.aspx
Step 2: You ticked Always play moviews and video Files in 3D mode set of Detect Layout, then open the 3D Video file and enjoy.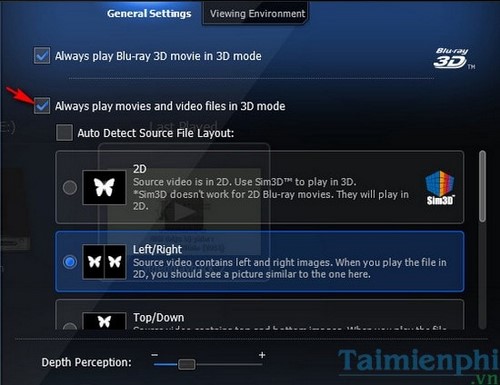 If you do not want to view in 3D, just click on the icon in the toolbar, Arcsoft TotalMedia Theater instantly switches to the 2D view.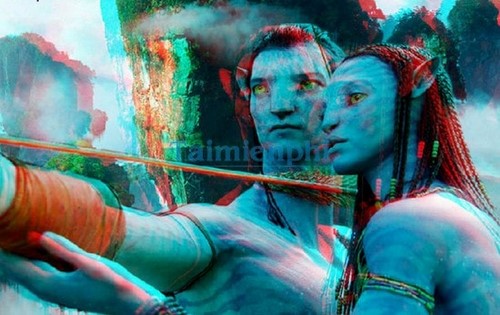 Above all the steps on how to install and use Arcsoft TotalMedia Theater on the computer. With this software you can comfortably enjoy 3D movies at home.
Media Player Classic is also one of the software that supports watching movies, listening to music effectively on your computer, if you have not experienced this software, please refer to how using Media Player Classic here.
.