Instagram has added a new set of 3 Boomerang effects. The company has also added a new Trimming tool, which allows users to edit their Boomerang. So there is no longer any reason to post boring Boomerangs, starting and ending at the wrong time.
What is Boomerang Video on Instagram?
Boomerangs are the short, repetitive videos you see everywhere on social networks today. They are like GIFs, but instead of playing in a circle, they go backwards. Hence the name Boomerang.
Boomerang video format is extremely popular on many different social networking platforms. However, Instagram faces new competition from TikTok, which offers users a range of different video effects. Therefore, the new Boomerang effects are very important.
How to use the new Boomerang effect on Instagram
The first change to look into is the Trimming tool. This tool allows you to edit your Boomerang, change starting and stopping points if you're not satisfied with the original product.
For new Boomerang effects on Instagram, you can now do the following:
SlowMo slowing down the action, making Boomerang play for 2 seconds each way, instead of the standard 1 second for each direction. This effect allows you to capture more details than usual and is useful for capturing scenes where small details are important.
Echo Add a motion blur effect to Boomerang, making the movements look fast and crazy. It makes the Boomerang look as if you only see every other frame, with a blur behind when the subject changes position.
Duo speeding up the reverse shots, making Boomerang rewind from the beginning faster than it was in the afternoon.
To access the new Boomerang effects on Instagram, take a Boomerang shot just like what you did. Then, touch the infinity icon (looks like the number 8 on the side) at the top of the screen. You'll see the Trimming tool and its effects, which can then be applied as you see fit.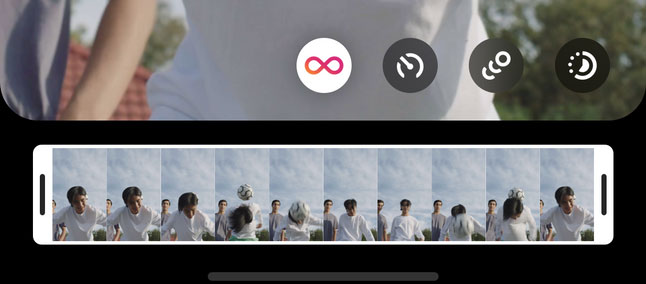 Boomerang is just one of many visual tricks to make your Instagram Stories stand out from the crowd. And these new effects will help even the least creative Instagram users can make their Boomerang more interesting.
.