Dell is a famous laptop brand in the market associated with quality and durable products. Inspriron 15 3576 though only in the mid-range segment, but converging almost full of the best qualities from this manufacturer.
Traditional design, solid finishing quality
Dell Inspiron 15 3576 inherits the traditional design language from its predecessors, mainly from rough plastic materials. The frame and hinges are very sturdy. The screen surface rests on the hand and the lid has a diagonal pattern that helps to prevent scratches better. The slightly rounded edges create a comfortable feel when handling and using. Different from the mainstream material, the border around the Inspiron 15 3576 is made of glossy plastic which is easy to scratch and not harmonious with the overall.
Inspiron 15 3576 has a weight of 2.3kg, relatively suitable for a large 15.6-inch screen machine. In general, if you require a durable product to work continuously instead of a thin and light ultrabook, the Inspiron 15 3576 is perfectly qualified.
15.6-inch Full HD display with anti-glare Anti-Glare technology
The screen is a component that greatly affects the user experience of a laptop. The good news is that Dell invests heavily in the screen of Inspiron 15 3576 with a size of 15.6 inches Full HD resolution. At normal usage distances, all images and content are displayed sharp. The spacious 15.6-inch size makes it easy to work with large text and spreadsheets, and the experience of watching movies is also very comfortable.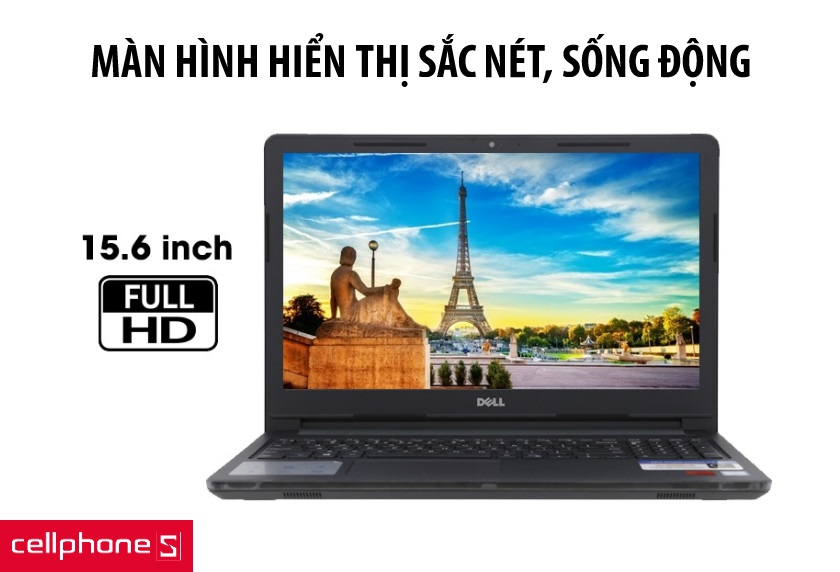 In particular, this screen also incorporates Anti-Glare anti-glare technology that allows good display even under conditions of multiple light sources. In addition, the side on the screen is the HD Webcam that helps users have good experiences when making online chats.
Powerful 8-core Core i5 processor, 2GB discrete graphics card
Laptops from Dell equipped with the 8-generation Intel Core i5-8250U processor are upgraded to 4-core 8 threads, maximum clocking up to 3.4GHz with 6MB cache, promising powerful performance to handle office work and multitasking multiple programs at the same time. Besides, it also has 4GB of DDR4 2,400MHz RAM and 1TB HDD, there is an extra RAM slot to be ready to upgrade when you need it.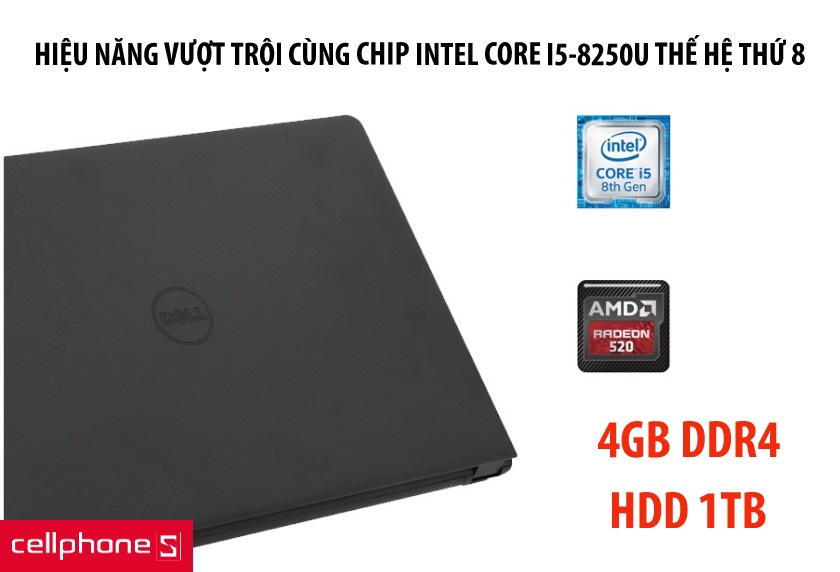 The good value compared to the same models is the AMD Radeon 520 2GB GDDR5 discrete graphics card, which helps to handle common photo and video editing tasks, while also giving you comfortable entertainment with titles. popular like League of Legends, FIFA Online 4 …
Reasonable cruise keyboard, smooth touchpad
The keyboard of the Dell Inspiron 15 3576 is designed with a familiar layout with a number of numpad keys to make it easy to input. The distance between keys and itinerary is reasonable, the typing experience is quite good. The keyboard also supports backlight in situations where you work in low-light environments. The touchpad has a moderate size, smooth multi-touch support.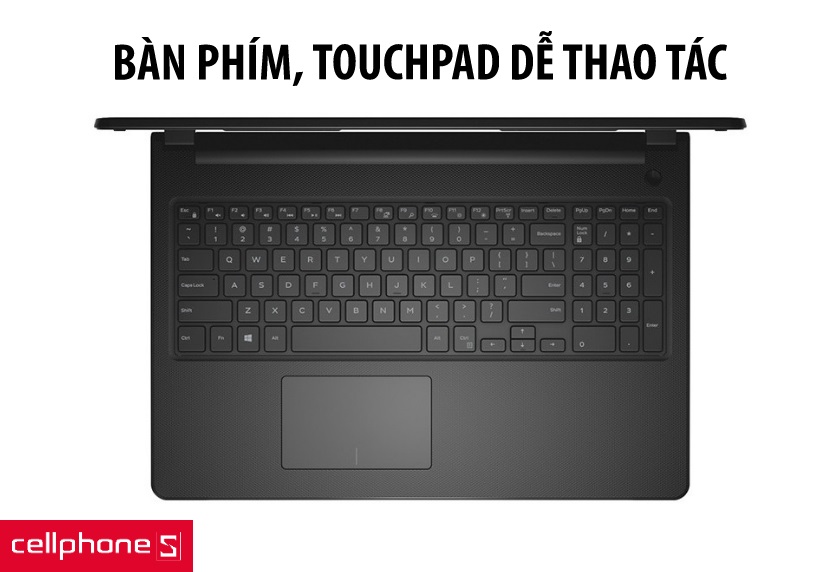 Stable battery life, diverse connectivity ports
Inspiron 15 3576 carries in itself a 4-cell 42Wh battery – a number suitable for a power-saving U processor. If you use it for surfing the web, watching movies and typing text gently, the machine responds 4-5 hours of continuous operation. With higher demands like photo editing or gaming, you should bring the charger for the best experience.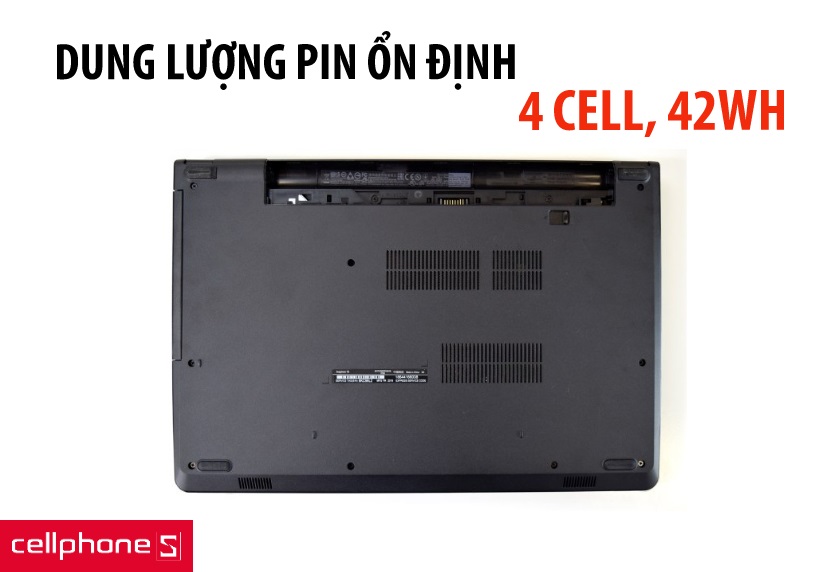 The advantage of Inspiron 15 3576 compared to thin and light models is the variety of connection ports for various needs: 2 USB-A 3.0 ports, 1 USB-A 2.0 port, 1 HDMI port, 1 LAN port, 1 SD card slot and 1 3.5mm headphone port. Even the Inspiron 15 3576 has an optical drive.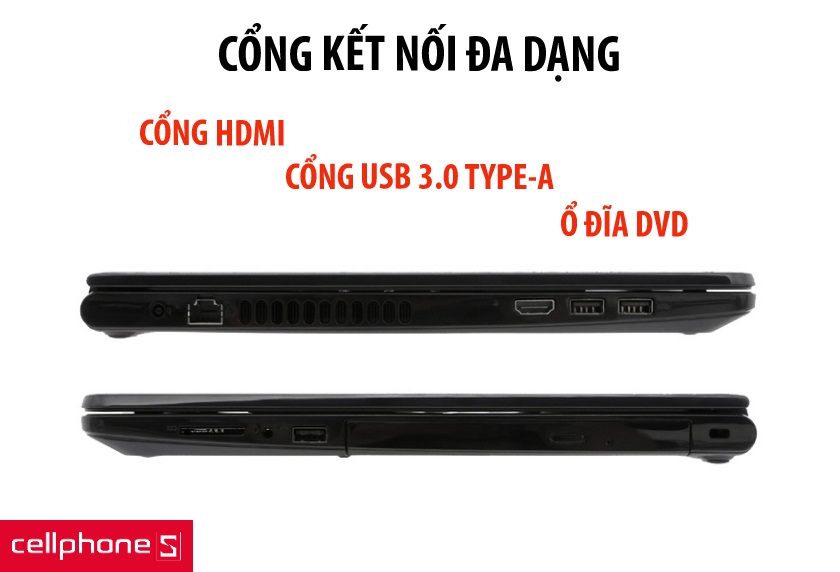 Buy Dell Inspiron 15 3576 at CellphoneS to enjoy extremely attractive deals!
Dell Inspiron 15 3576 is for users who prefer a durable laptop with strong performance, strong performance, the components must serve the office and entertainment daily.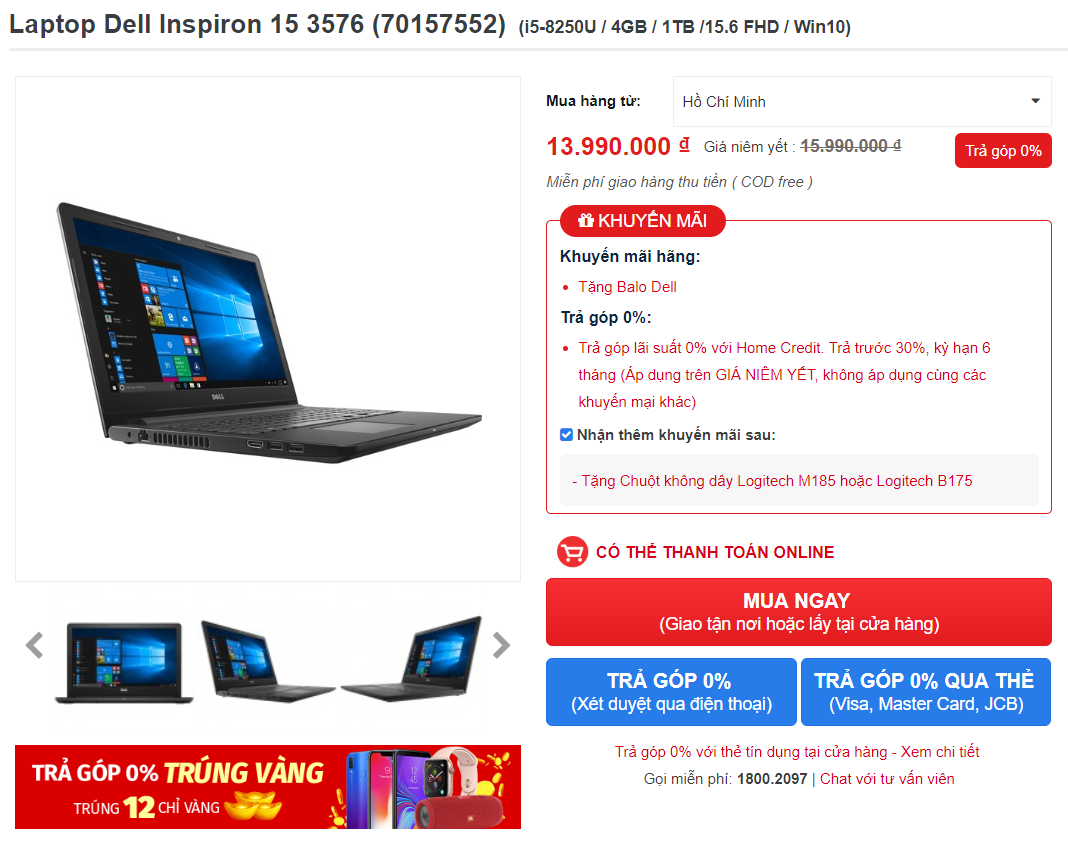 When buying a Dell Inspiron 15 3576 at CellphoneS, you will be immediately reduced by 2 million VND to get the price of only 13,990,000 VND (the list price is 15,990,000 VND). Not stopping there, you can get 0% installment payment, get Dell Backpack and Wireless Logitech M185 or Logitech B175. Hurry up to CellphoneS store or order via the link below to enjoy these attractive deals!
BOOKING INSPIRON 15 3576
---
Currently, in order to help customers get information about great promotions, CellphoneS officially established a Facebook group with the name "CellphoneS Group", Here the promotion information will always be updated by the management board.
In addition, the group will also be a place for everyone to discuss issues related to technology and life. Please join the group by the link: https://www.facebook.com/groups/cellphonesgroups/


Hoa Duc