"I prefer to stay in a country where everyone knows how to respect human nature and understand how difficult it is to leave their hometown…"
The layoffs came very suddenly. On the second day after joining Avalanche Software, Jose Abalos received a notice of termination. "In just one day, my life has undergone earth-shaking changes, all plans have been destroyed, and I have become insecure." Abalos recalled.
In May 2016, Disney Interactive closed its internal studio Avalanche, causing nearly 300 employees to lose their jobs. For Abalos, what's worse is that he used the H-1B1 visa to work in the United States. This visa is for Singapore and Chilean employees and needs to be renewed every year. At that time, the visa expired with only one month left. Up. After the expiration, Abalos not only could no longer receive unemployment benefits, but also had to leave the United States.
"The first day I was still saying,'We are working on Infinity 4, which is awesome', and the next day it became,'Oh damn, I have to find another job, right away'."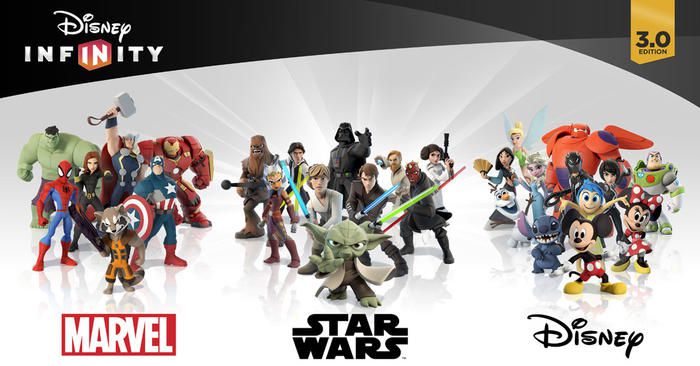 The performance of the "Infinity" series fell short of the company's expectations, which was the main reason why Disney stopped development and disbanded the studio
The stories of 3 foreign developers
In the United States, game companies employ many employees from other countries, and Chilean Abalos is one of them. A 2020 report by the American Entertainment Software Association shows that the US gaming industry alone directly provides 143,000 jobs. Some well-known developers are headquartered in the United States, such as EA, Valve, and Activision Blizzard. There are also many game companies in cities large and small, such as New York, Los Angeles, Seattle, San Francisco, Salt Lake City, and Raleigh.
But no matter where they work, the professional stability of game developers is difficult to guarantee. Whenever a game company makes large-scale layoffs, a group of employees have to find another way out… The problem of the immigrant labor force is more complicated: Not only do they lose their jobs, they may also be forced to leave the United States. Out of this fear, these people tend to lower their salary and company environment requirements when applying for a job, because they must find a new job as soon as possible, and there is no time to wait.
"During that time, I was frantically looking for jobs every day." Abalos said, "No matter which company wants to hire me, I will accept it."
Areas where large companies and game studios are dense are relatively good places to find a job
For foreign employees staying in the United States on a work visa, time is of the essence. In October 2020, Jennifer Schurler was fired after the company project he participated in was cancelled. Schurler has an O-1 visa (this type of visa is issued to people with "excellent abilities or achievements"), but she must also find a new job within 60 days or she will have to leave the United States. Under pressure, Schurler began to search for jobs on the day he was unemployed.
"In the gaming industry, it is not so easy for job seekers to find a new owner within two or three months, very rare or difficult to do."
To make matters worse, Schurler's health insurance will expire in about two weeks. "At that time, I needed to adjust my mood and go back on the road, but I couldn't see the therapist." Schurler must enter a new life state as soon as possible, but she felt that 60 days was not enough. "I don't have time to digest everything that just happened, and no time to understand what it means to my life."
In the recruitment process, the game company usually screens a large number of applicants first, and then allows applicants with matching conditions in all aspects to participate in the interview. Developers will arrange interviews with candidates and team members. There may be many rounds of interviews… Since the development of a game often takes several years to complete, game companies must be very cautious when recruiting and carefully consider which ones to recruit. people.
Schurler felt that he had lost his goal in life. "I find it difficult to stick to my inner wishes, because the time and the pressure of the U.S. visa process are too great. I was forced to accept some of the conditions put forward by the recruiter, and I didn't have time to think about what I wanted to do next."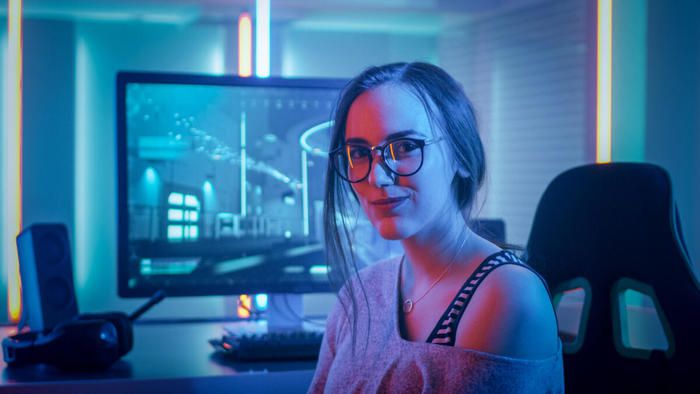 Losing your job and your visa is about to expire, you can imagine the mental pressure on foreign developers
Game companies hope to hire employees with diversified backgrounds. Immigrants or foreign labor are very important to them. Although it is difficult to directly assess how much loss of foreign employees will cause the project, the loss does exist.
In addition to foreign developers with work experience, young developers who have just graduated from college often encounter similar problems. Raja came to the United States as an international student. The games he played during his studies won many nominations for student awards, as well as media reports and praise. In order to stay in the United States, he began to apply for a visa. Raja's team hoped that Nintendo would release their game, and later launched a crowdfunding campaign for the project, but they were unsuccessful.
Raja's visa will expire in May, when he was just engaged to his girlfriend. In late April, the lawyer advised him not to leave the United States, but to start applying for a green card, and tried to request the government to allow him to stay in the United States after his visa expired through parole. "We put all other things aside and wanted to finish this work in two weeks." Raja recalled.
That year, Raja and his fiancee did not plan for the wedding, but held a brief ceremony in the backyard of their relatives' house. Raja's parents were unable to be there and could only watch the ceremony via the Internet. "We must concentrate our efforts on this matter as soon as possible. Fortunately, we did it in the end and submitted the application in time. Then we just have to wait.
Stay, leave or change career?
Raja waited for nearly 7 months. Due to the complicated immigration policy of the United States during the presidency of former President Trump, he had to wait and wait. During that time Raja was unable to do any work, and the lawyer asked him to "stay at home as much as possible, away from people from the Immigration and Customs Enforcement (ICE)". "The lawyer is really worried that I will be taken to a border camp by mistake."
Raja felt like he was "under house arrest", worried about being deported. "At that time, my visa had expired, but I stayed in the United States for several months. Whenever I heard a knock on the door, I was very scared and worried that the person who came was an ICE agent." Raja said, "I don't know. I don't know how long that situation will last, and I don't know when I will run out of money. My mental state is not very good, but we can't afford the treatment. I don't have any form of medical insurance, nor can I apply for it."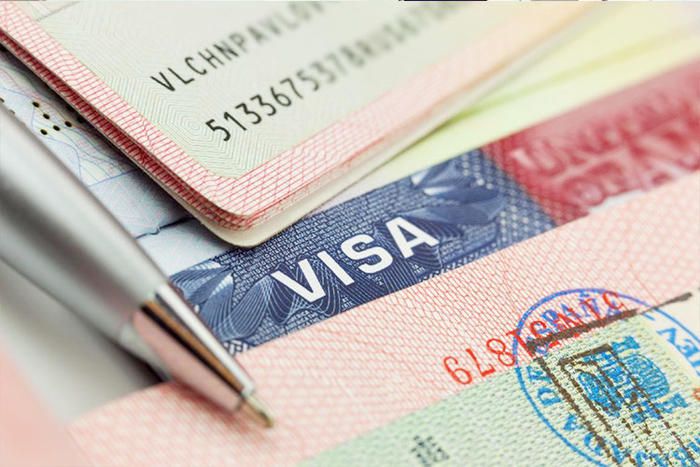 As early as 2018, there were media reports that Trump had a preliminary plan to abolish the work permit for H-1B spouses.
A recruiter in the gaming industry believes that the U.S. visa policy is very unfriendly to foreign game developers, because they are required to hold senior positions, and their original nationality may even greatly affect which types of visas they can apply for.. …Sometimes even if the game company decides to hire a foreign developer, the other party has to give up because the company cannot solve the visa issue.
"This process is simply terrible, causing the industry to lose a lot of talent." Schurler said.
On the other hand, this situation makes it difficult for foreign developers to choose small companies that can provide more creative freedom, and will only join large developers with higher salaries. For foreign developers, applying for any visa will cost thousands of dollars and the help of an immigration lawyer. Some visas such as H-1B also require them to follow a strict timetable and there is no room for error.
"In the final analysis, companies must also apply for visas. Some small companies don't know what to do." Abalos said, "Large companies such as Activision or Blizzard have special departments to handle this kind of things. That is the only thing they exist purpose."
The pressure brought by visas has exhausted many foreign developers. "Sometimes I think, why continue to try?" Abalos said with emotion, "Should I pack my bags and leave?"
Schurler also said that in retrospect of her experience, she didn't want to return to the United States. "I like the United States and the American people, but I don't want to do it again…I want to stay in a country where everyone knows how to respect humanity and understand how difficult it is to leave their homes."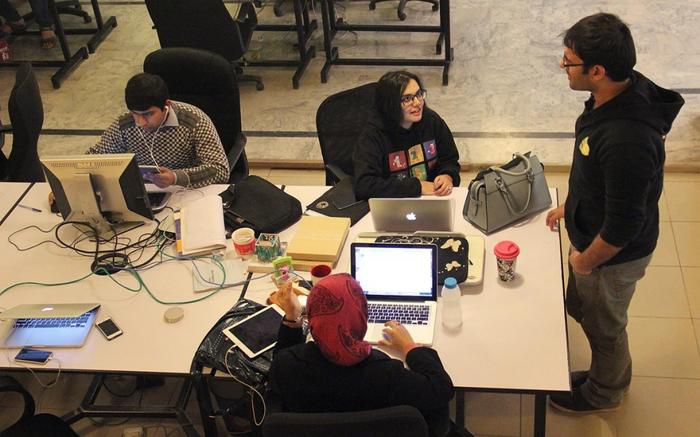 For small companies, it is very difficult for them to deal with visa issues for their employees
Abalos found a new job and stayed in the United States, while Schurler moved to Vancouver, Canada. Raja is still developing the game, but according to Raja, the painful experience of hiding in Tibet for a visa back then will still affect him. "I still think of some clips from time to time, and I can't cope with the high pressure environment like I used to."
However, Abalos, Schurler, and Raja all believe that compared with many other foreign employees who went to work in the United States, their situation is not bad: they either managed to stay in the United States or found a return in other countries. Not bad job.
"If it were not for some advantages, I would have been deported by the United States hundreds of times." Raja said. He has accumulated many honors in the gaming industry, received financial support from his family, and established contact with an immigration lawyer. Despite the hellish ordeal, the final result was not bad. "I have heard about the experiences of some friends, and their stories are more frightening and even more tragic."
"By sharing my story, I hope people will understand and sympathize more with those who are forced to leave because of visa issues."
Original Author: Megan Farokhmanesh
Translator: Wait
Source: Touch Music
Address: http://www.chuapp.com/article/287959.html[compiled from theverge.com]
.