The highlight of OPPO Reno is that the selfie camera cluster folds open in a triangle that is "likened" to: Shark fin. Using the OPPO sliding principle developed from the Find X as well as recently the F11 Pro model, however above OPPO Reno uses the circular axis rotation mechanism to form the prominent triangle fish fin. This mechanism was assessed by Mr. Dao Anh Tu from Congngheviet as "extremely unique because it makes the camera more durable, much more slipping space will help to place many components such as front and rear flash sensors or enhanced sensors." convenient."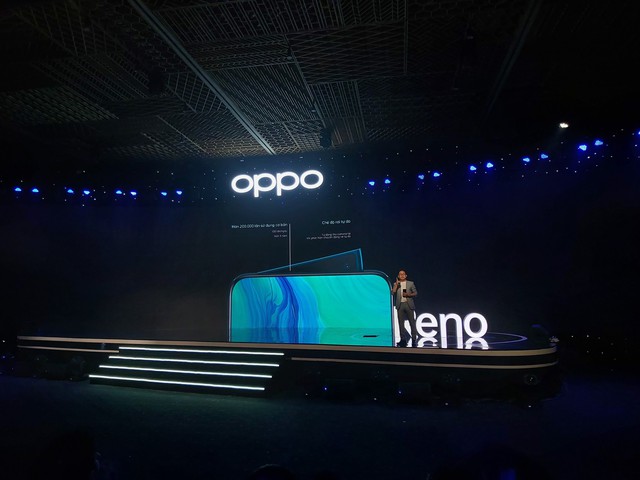 Also thanks to this sliding mechanism, OPPO Reno owns Panoramic panoramic screen measuring up to 6.6 inches in size with a nice thin border. "Thanks to the use of OLED panels, not TFT panels, the screen quality on OPPO Reno is excellent. The colors are bright, the brightness is high and I appreciate this is one of the most beautiful displays in the price range. 13 million. " – Tran Cong Hau from Techrum.vn forum excitedly shared.
Moreover, OPPO Reno is also equipped with a camera cluster with a unique up to 10x "hybrid" zoom mechanism. According to NAG Nguyen Thanh Duong, who is an OPPO phone user for a long time, he assesses that the 10X zoom feature is extremely useful at the present time. "For ordinary users, the zoom cameras will make it easy to have a frame layout without having to move around as much as you can freely choose distant subjects that were previously impossible to reach with phones. Besides very good image quality, this is considered a breakthrough of OPPO compared to previous models ".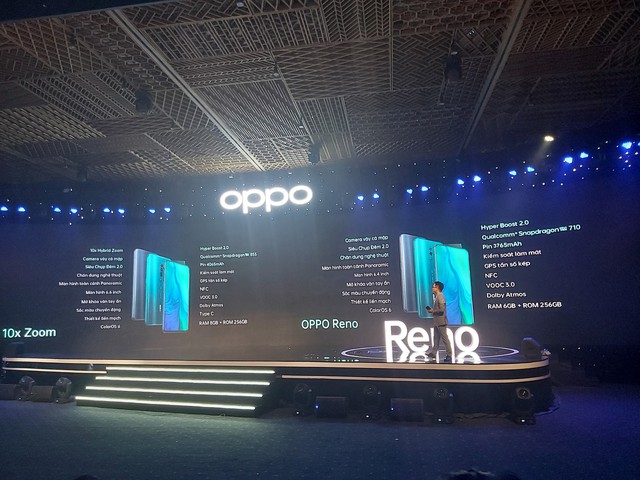 As a passion for mobile gaming genres, Nguyen Ton Bao said: "In addition to the massive configuration of Snapdragon 855, OPPO Reno is also extremely prominent with accelerated software like HyperBoost 2.0, GameBoost 2.0 provides processing performance as well as energy saving, giving me the freedom to play games all day long. "
The price for the two versions in turn: OPPO Reno 20.99 million 10x Zoom (8GB + 256GB) and 12.99 million for OPPO Reno normal version (6GB + 256GB). This is considered to be a reasonable price for users to easily choose according to different needs and is a marker for OPPO to officially set foot in the high-end and high-end segment.