Through what we know about the Garage 54 team, we can understand that they always bring incredible screen testing of cars. This "naughty" group of Russians has done a lot of weird work in the automotive world, from making crazy 8-wheel hatchbacks to painting cars with high-pressure washers.
Naturally, Garage 54's activities will involve some form of vandalism, but this time it was a surprise. Specifically, in a newly released video, the Russian team has repaired and improved a car and the results are very interesting.
Video "Garage 54" performs luminous paint for UAZ
The starting point for the new video is an old UAZ SUV that is not in good repair. Therefore, the Garage 54 team cleaned the dirt, rust, crumpled, and adjusted the body to prepare a new paint. This is also the time when things become more unpredictable.
Under daylight, the original Russian off-road vehicle still looked pretty bright and stood out with a new bright yellow exterior and little black contrast in the position of the columns. In general, everything looks normal and does not reveal anything strange. The base paint here is lemon yellow, but then it is painted with a luminous Neon Green Glitter layer that you can only see in the dark.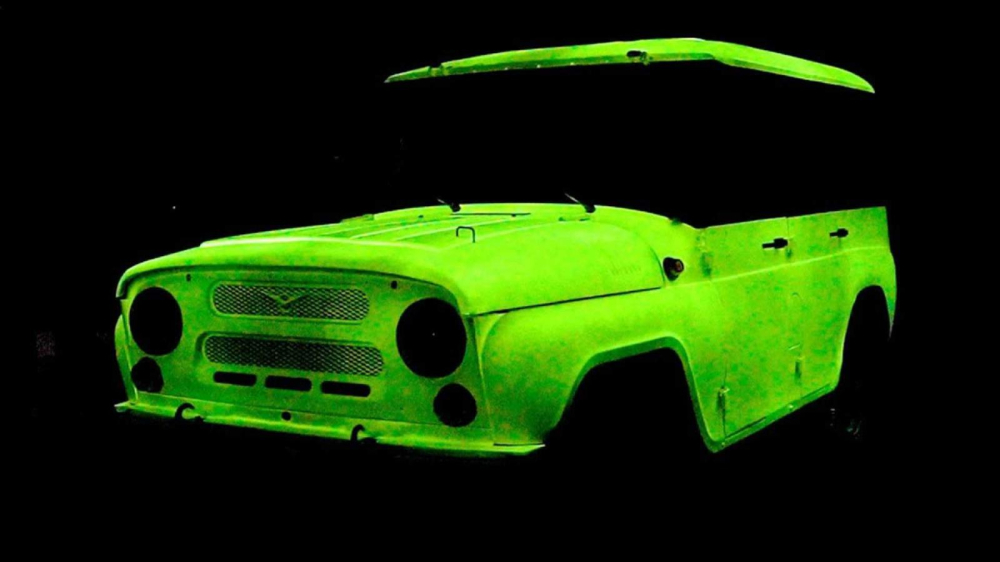 The image of the car that glows when the lights are off is impressive
After lying in the sun for a long time, the finished paint was filled with all kinds of energy to glow in the dark. Even the finished paint is sensitive enough to react immediately to the flashlight, allowing people to write on the UAZ just by light. This is cool, isn't it?
Duy Thành
.