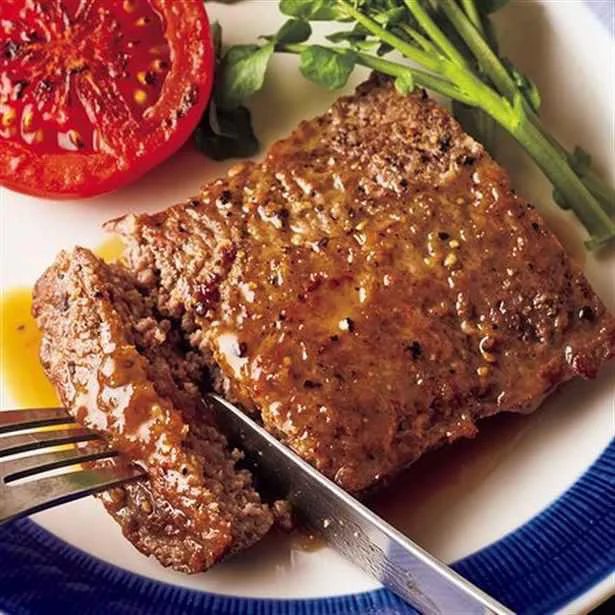 Packan steak
Easy hot spring egg in the microwave
For Mr. Hetoheto, who is busy raising children at work, the time-saving recipe is the savior. This time, I will introduce a shocking recipe that goes above the licking of the time-saving ideas so far. First of all, start with a steak that you just flip the supermarket pack over and bake!
Packan steak
[Materials for 2 people]
Aibiki meat … 1 pack (about 250g), tomato … 1 small (100-120g), watercress … appropriate amount, flavor sauce (grated garlic … 1/2 piece, butter … 15g, soy sauce, mirin … 2 teaspoons each), Salt, coarse black pepper, salad oil
[How to make]
1. Cut the tomatoes in half. Sprinkle 1/3 teaspoon salt and a little coarse black pepper on the minced meat, cover it with plastic wrap, and squeeze the air between the meat.
2. Heat 1 teaspoon of oil in a frying pan over medium heat, add tomatoes and bake until browned. Turn it upside down, bake it quickly, and serve it in a bowl. Add minced meat and bake for about 2 minutes. Turn it upside down, cover and steam for about 6 minutes, then serve in a bowl.
3. Wipe the frying pan, add the sauce ingredients, and simmer while melting the butter. Sprinkle on the meat of 2 and add watercress.
(405kcal for 1 person, 2.2g salt)
Put the salt and pepper sprinkled in the pack and put it in the packer and frying pan as it is! If you press the whole minced meat to remove the air before baking, it will look good. The savory sauce with garlic and butter is also ◎. It looks surprisingly good and tastes better than you think, so give it a try!
Easy hot spring egg in the microwave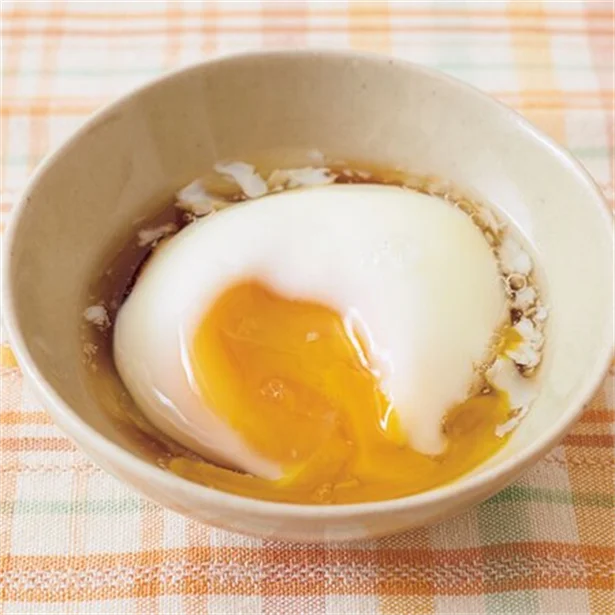 【material】
Egg … 1 piece
[How to make]
Break the egg into a small heat-resistant container and add enough water to cover it. Make one hole in the yolk with a bamboo skewer to prevent it from bursting during heating. Heat in the microwave for about 45 seconds without wrapping, discard the water, serve in a bowl, and sprinkle with mentsuyu if you like.
* In this recipe, the microwave oven is based on 600W. Please heat 1.2 times for 500W and 0.8 times for 700W. Also, there are differences depending on the model, so please heat while watching the situation.
Next is a recipe that makes hot spring eggs super easy. If you put the egg in the microwave as it is, it will be cooked at once and harden, but if you add water with the egg and heat it, it will be a beautiful soft-boiled egg. Be sure to make a hole in the yolk with a bamboo skewer or toothpick, as the egg may explode if placed in the microwave. It's also recommended when you can make it quickly and are busy in the morning!
A shocking time-saving recipe that you'll want to teach someone tomorrow. How about adding it to the menu repertoire?
Sentence = Kumiko Saito
..