Owning a Porsche is a lifelong dream for many car enthusiasts, and if it is possible to manually fix it, things will become even more wonderful. That is probably the reason for the birth of the Porsche Boxster with inspiration from the movie brand "Mad Max" below:
Video exploring the Porsche Boxster "Mad Max"
The car in the video above is a Porsche Boxster 2000 with over-the-top equipment, though it is not an art car, only for show. It has a distinct aesthetic with aluminum front bumper, and fancy brass details. The body of the tire has a rust-like appearance to withstand the sun for too long and many other creative decorative details. The heart of the Boxster is a 2.7-liter or 3.6-liter flat-six engine, though the powertrain is probably the least attractive point about the car here.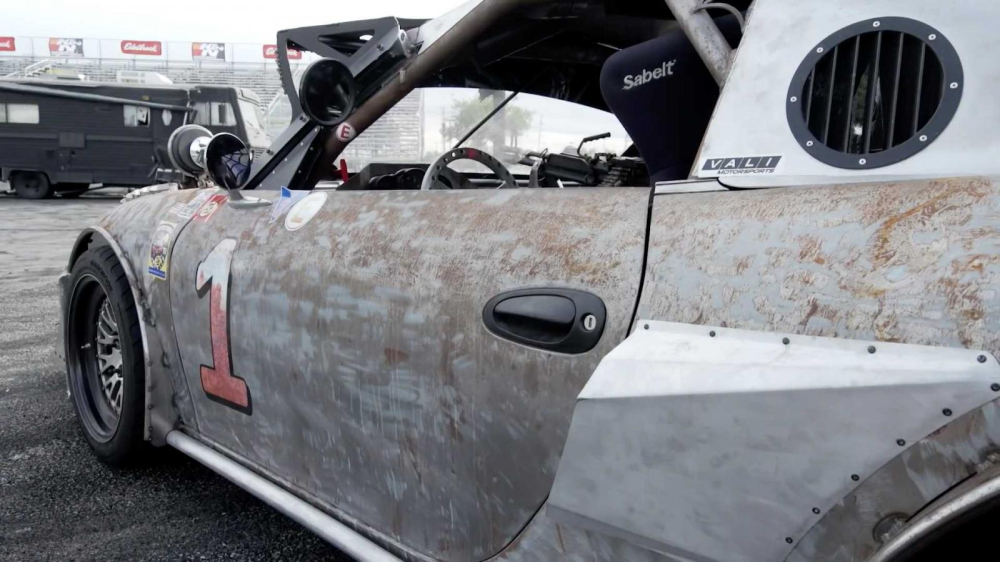 The body of the vehicle has patchwork panels and rust
The inspiration for creating a vehicle like this is the movie brand "Mad Max".
Certainly the Boxster will make pedestrians look over – especially with an "active" machine gun pointed outside the windshield. The headlight system is moved to the top of the front fender near the A pillar while the wind split open on the roof is decorated with a chainsaw chain. The interior of the car has been completely stripped, leaving only the frame and the door. The roof is still removable, and the car has an additional anti-roll frame.
Drive system of the car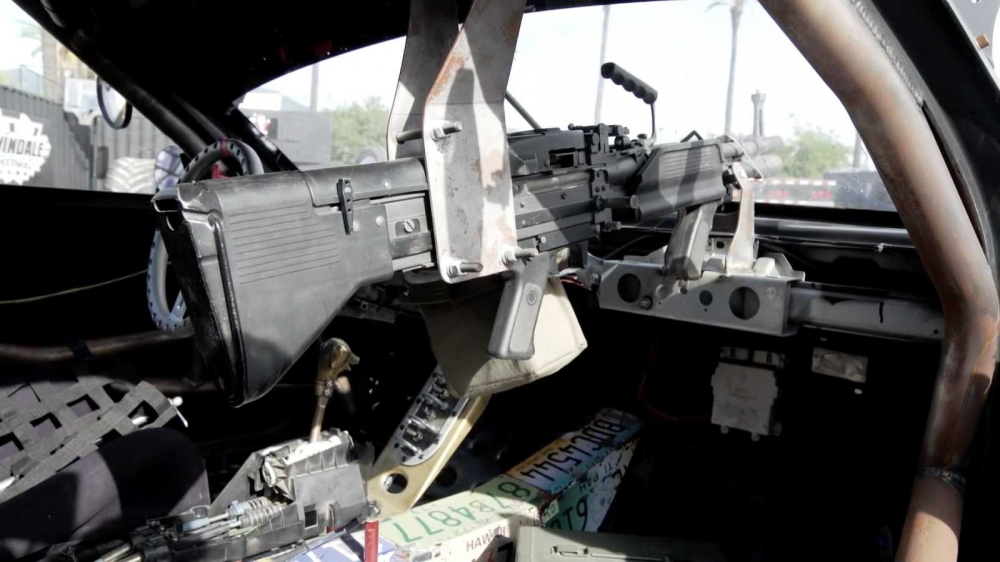 The manufacturing team also equipped the vehicle with a machine gun to "scare" the viewer
Vali Motorsports is the company that made this "apocalyptic" Porsche for a customer to race at LeMons, a low-cost racing race for ordinary people. Surely the car owner is feeling very happy and confident with his car when it can completely make them bloom in a race in the future.
Duy Thành
.