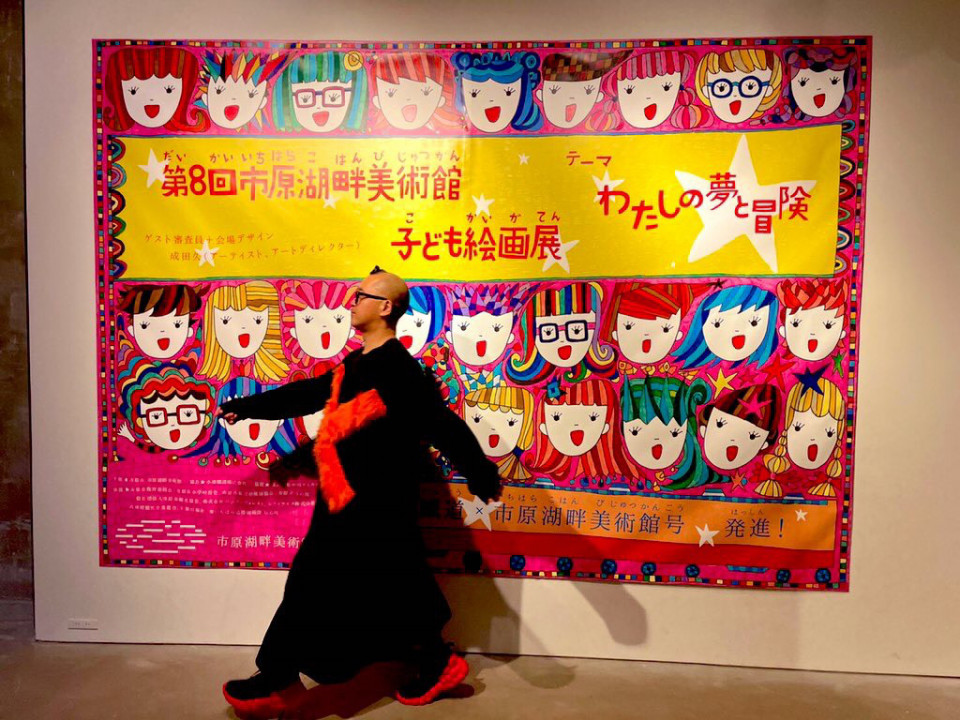 My favorite artist and art director
Hisashi Narita worked on the venue design with the guest judge
Ichihara Lakeside Museum "Children's Painting Exhibition"
Unfortunately, it was not held due to the declaration of emergency.
I will be invited to a reservation-based preview to show the exhibition
I was able to do that, so today I want to write that impression on my blog.
think.
I've always loved Narita-san's (Q-chan) worldview.
Someday, I wanted to talk slowly
In the setting of Itamae of my friend "Omae" & Omae-kun, the young general
At the end of last year, we had delicious sushi together in Omae.
I'm already talking and hobbies too much, so keep in touch from there
I will have it. (I want to do something together!)
https://instagram.com/hisashinarita?igshid=57uw8sj73wi8
After the beginning of the year, I learned that Q-chan was preparing for the exhibition.
I've seen the preparations for the exhibition on Instagram and haven't heard of it yet.
I became interested in the Ichihara Lakeside Museum.
Anyway, with a colorful and happy world of Q-chan and infinite power
What will happen if the children's works collide with each other?
And I was able to experience it on Sunday two weeks ago.
About an hour's drive from Tokyo
There was a spacious art museum and an Italian restaurant on the shore of the lake.
It was a simple, baptized and wonderful space.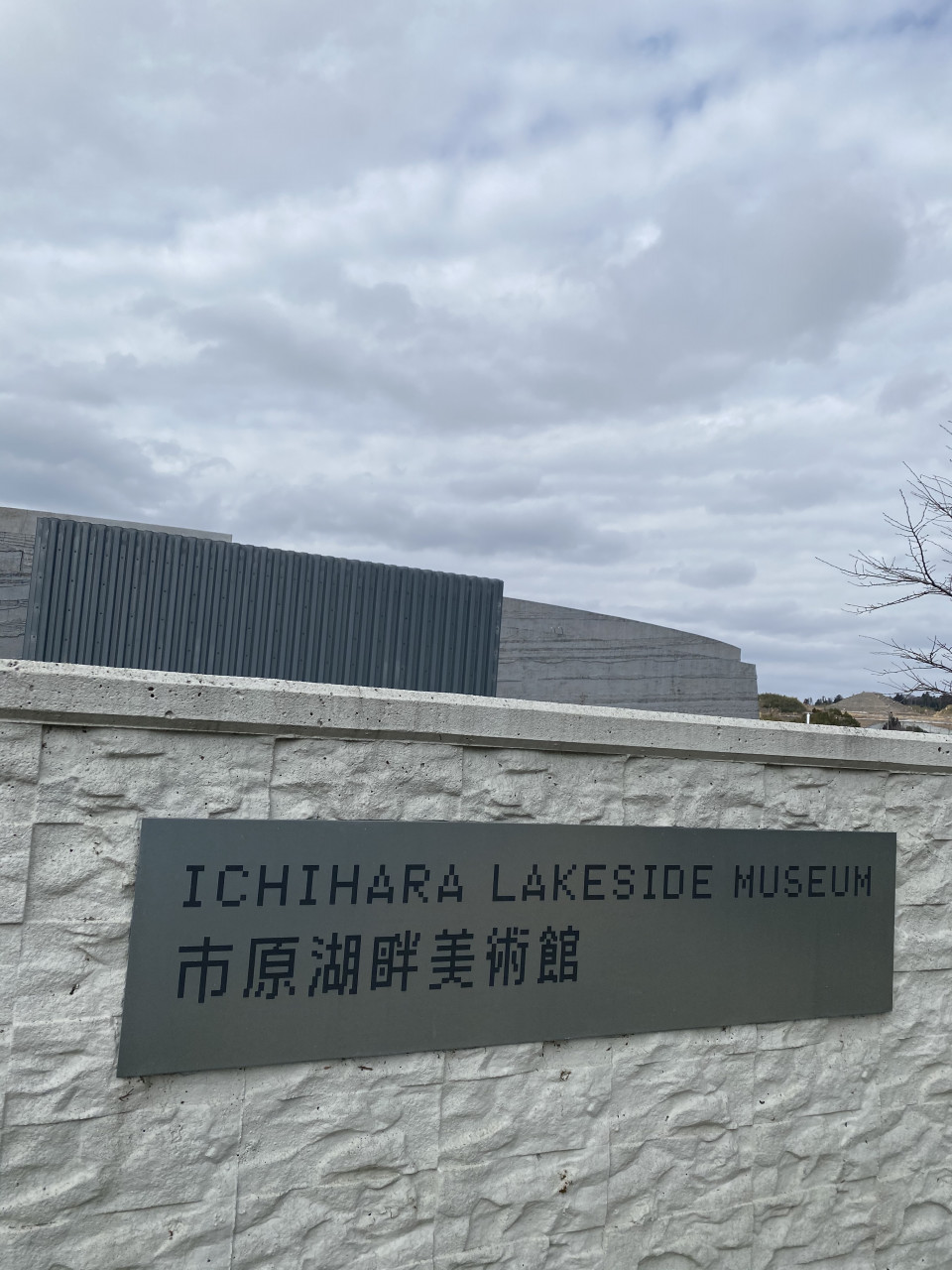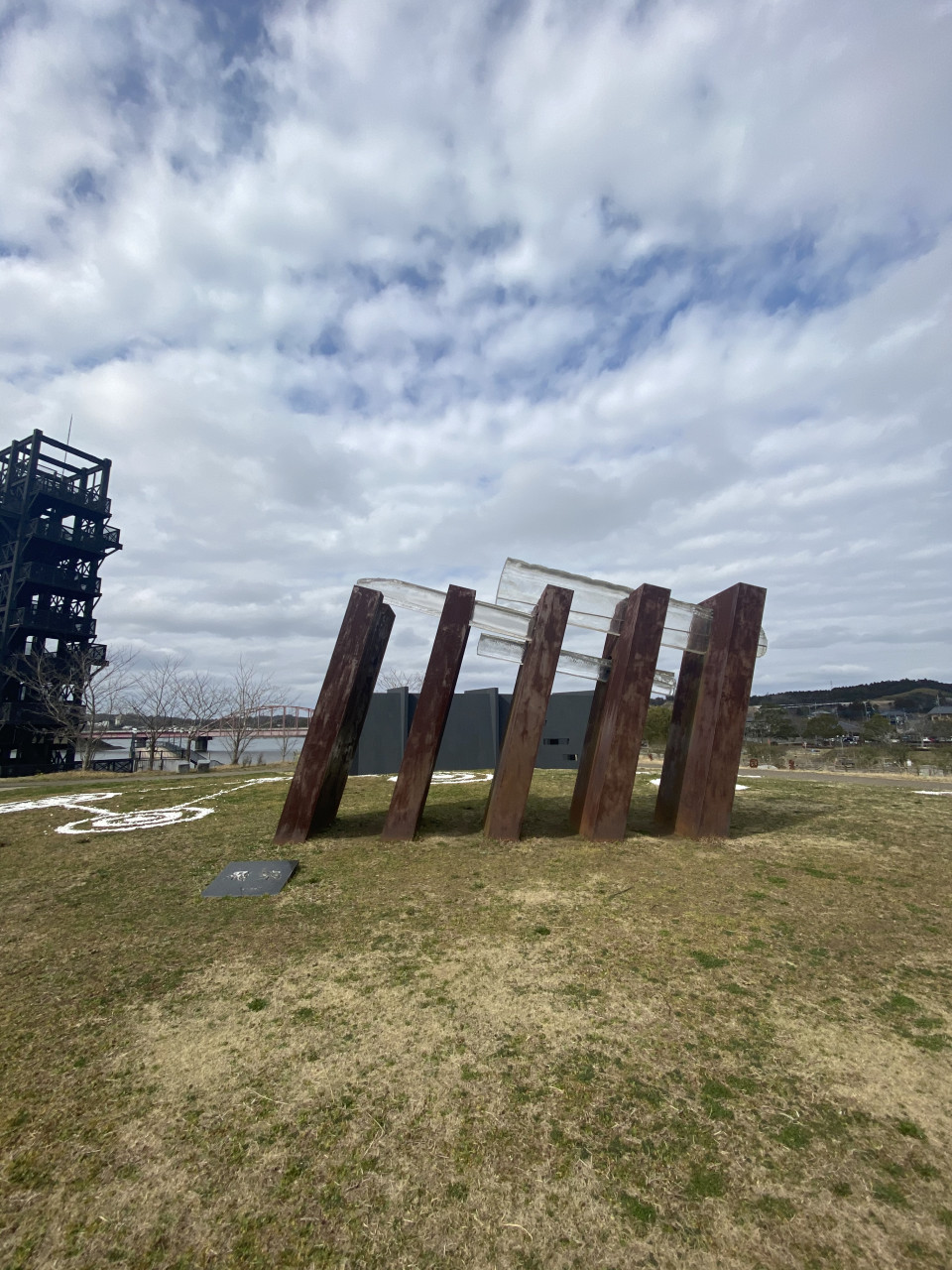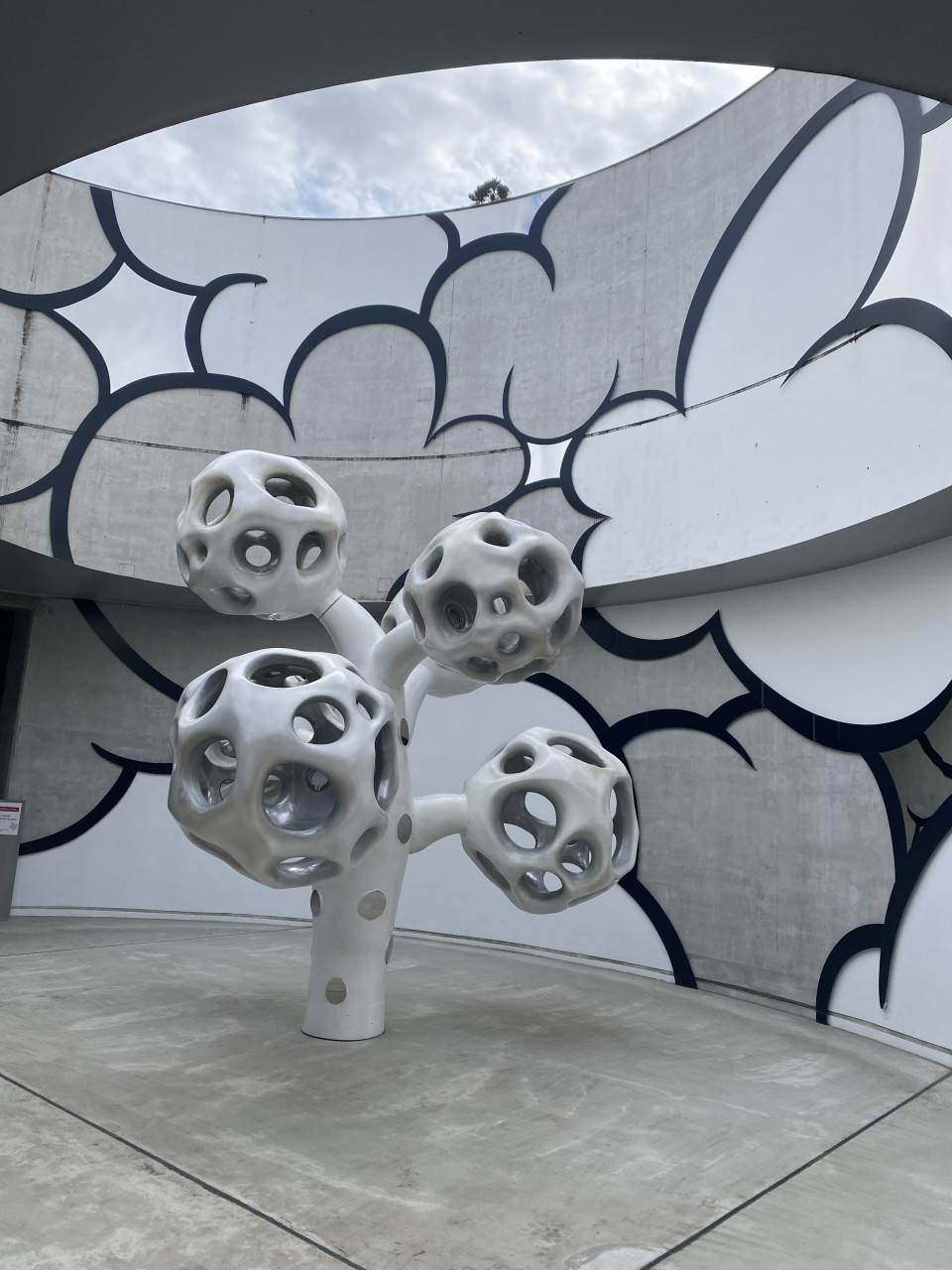 When you enter the exhibition hall, you will be greeted by a poster with an illustration of Dodon and Q-chan.
Gave me. The theme is "My Dreams and Adventures".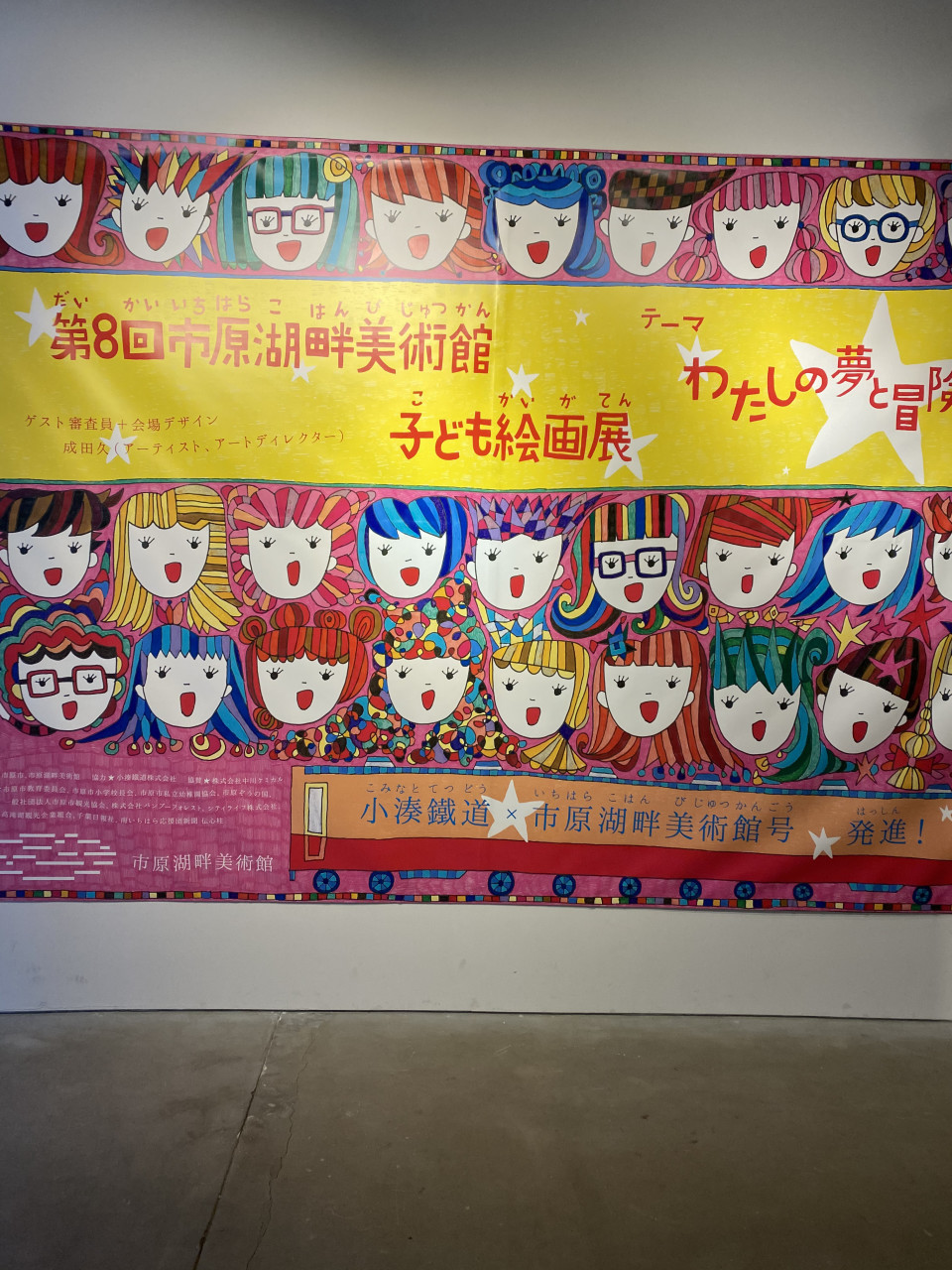 300 works selected from more than 6000 works are on display.
36 of them received the award.Every work is unique and full of power
It was so expressive that I was immediately grabbed by my heart.
Colorful cushions on star-patterned walls and tables, rainbow-colored columns.
Q-chan's coloring book distributed free of charge. It is a fun space for both children and adults.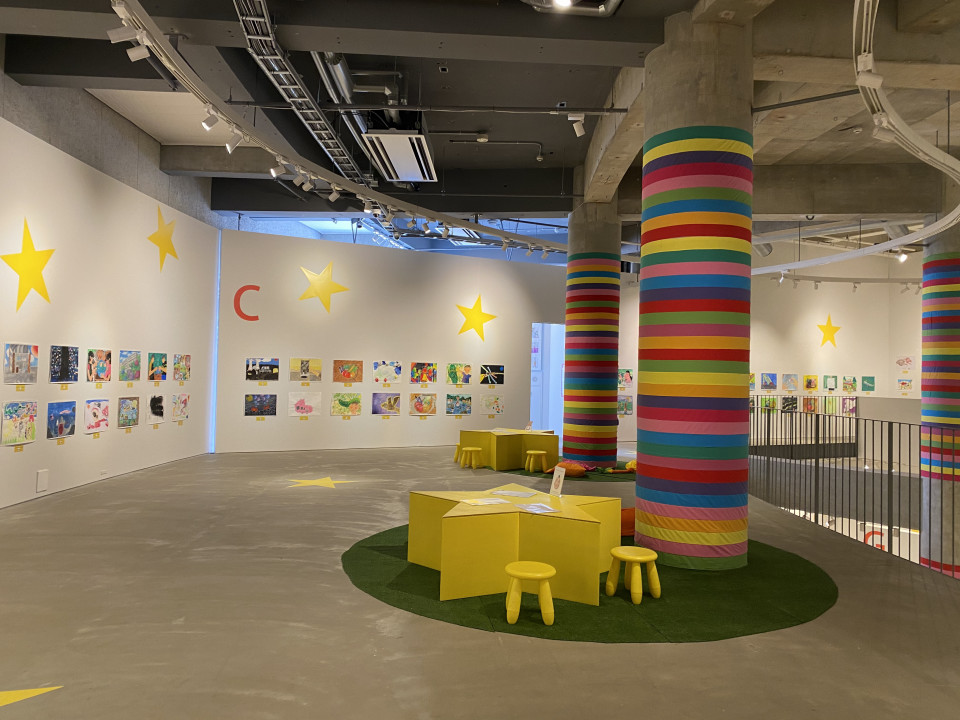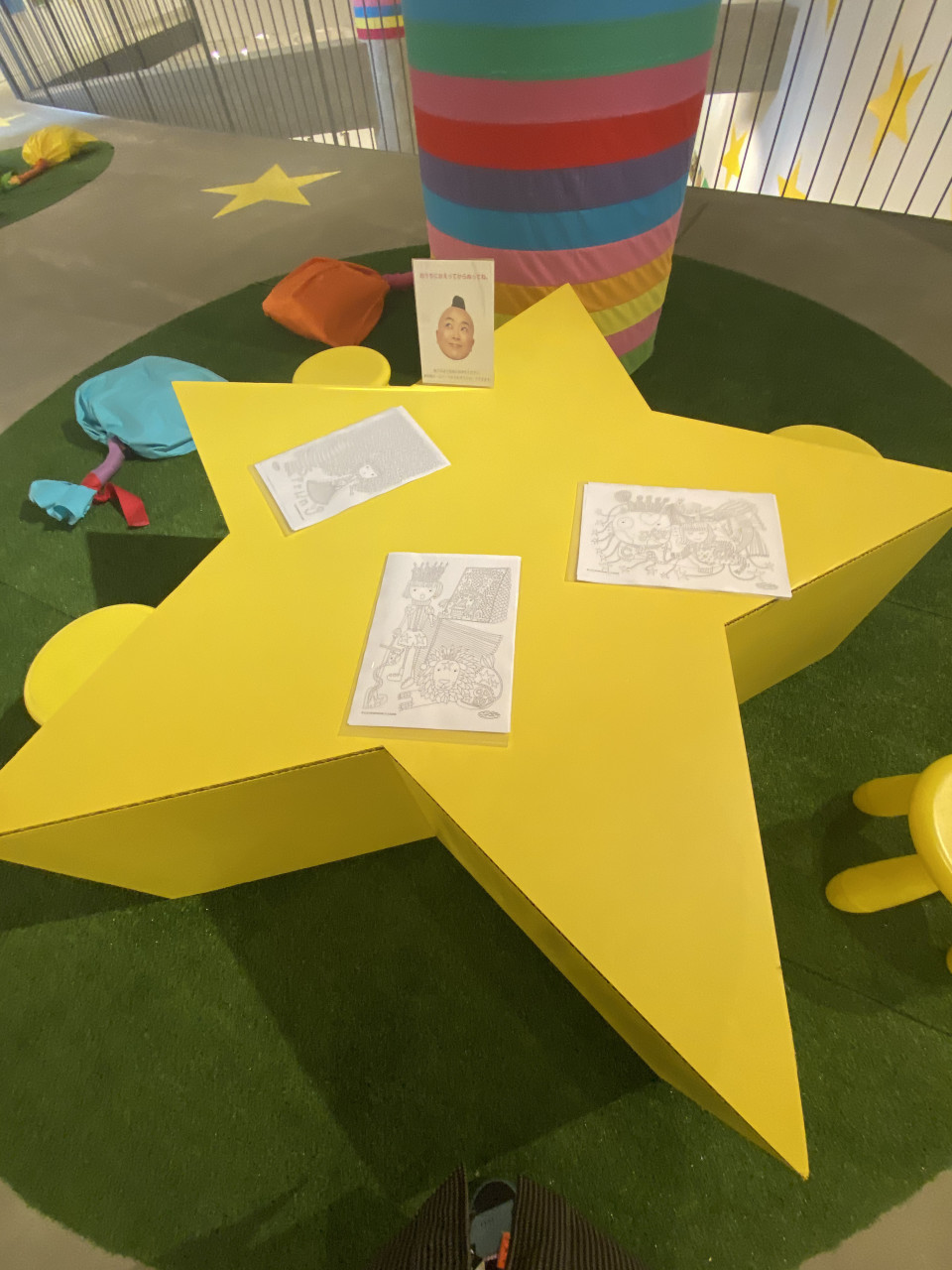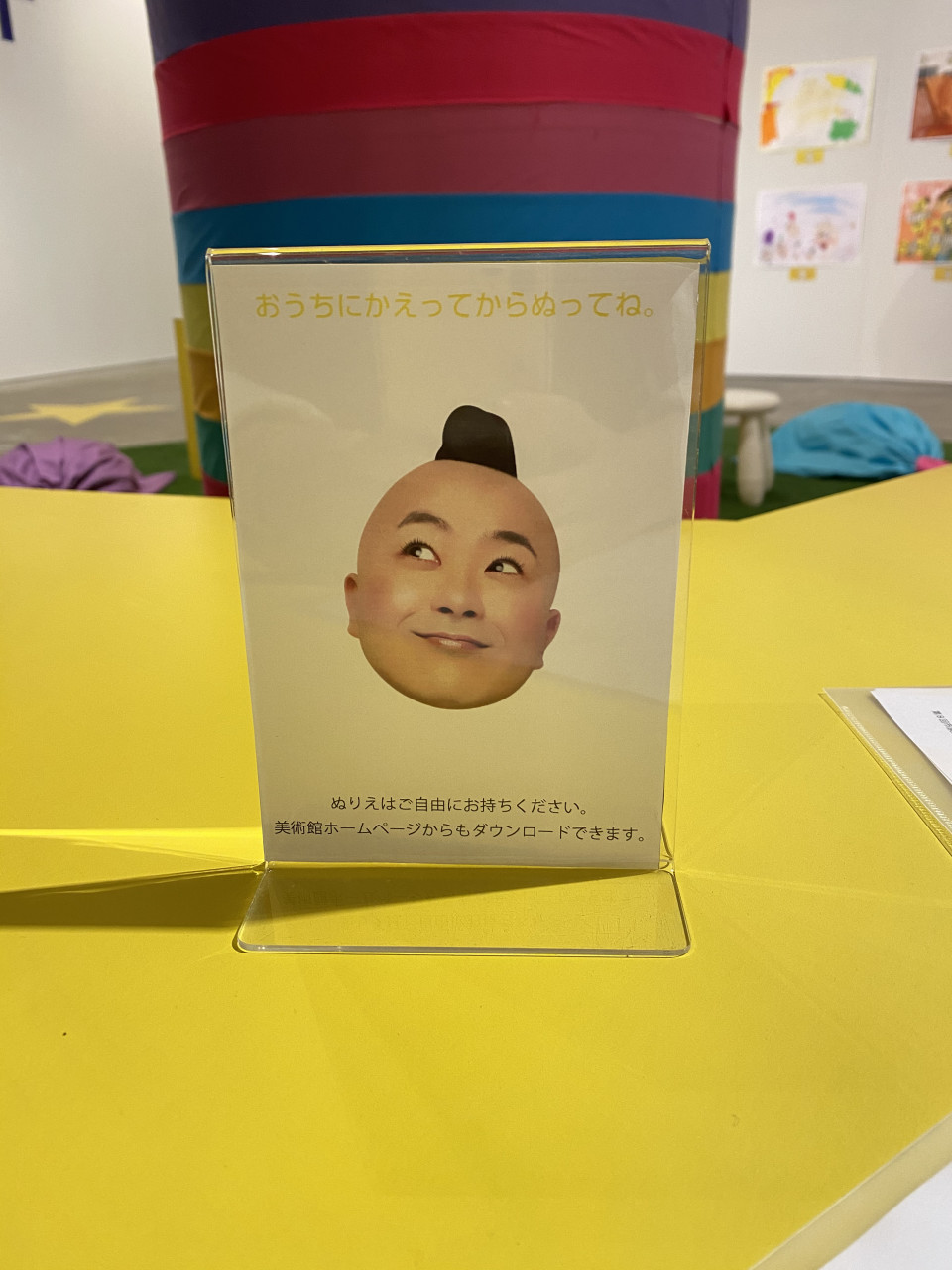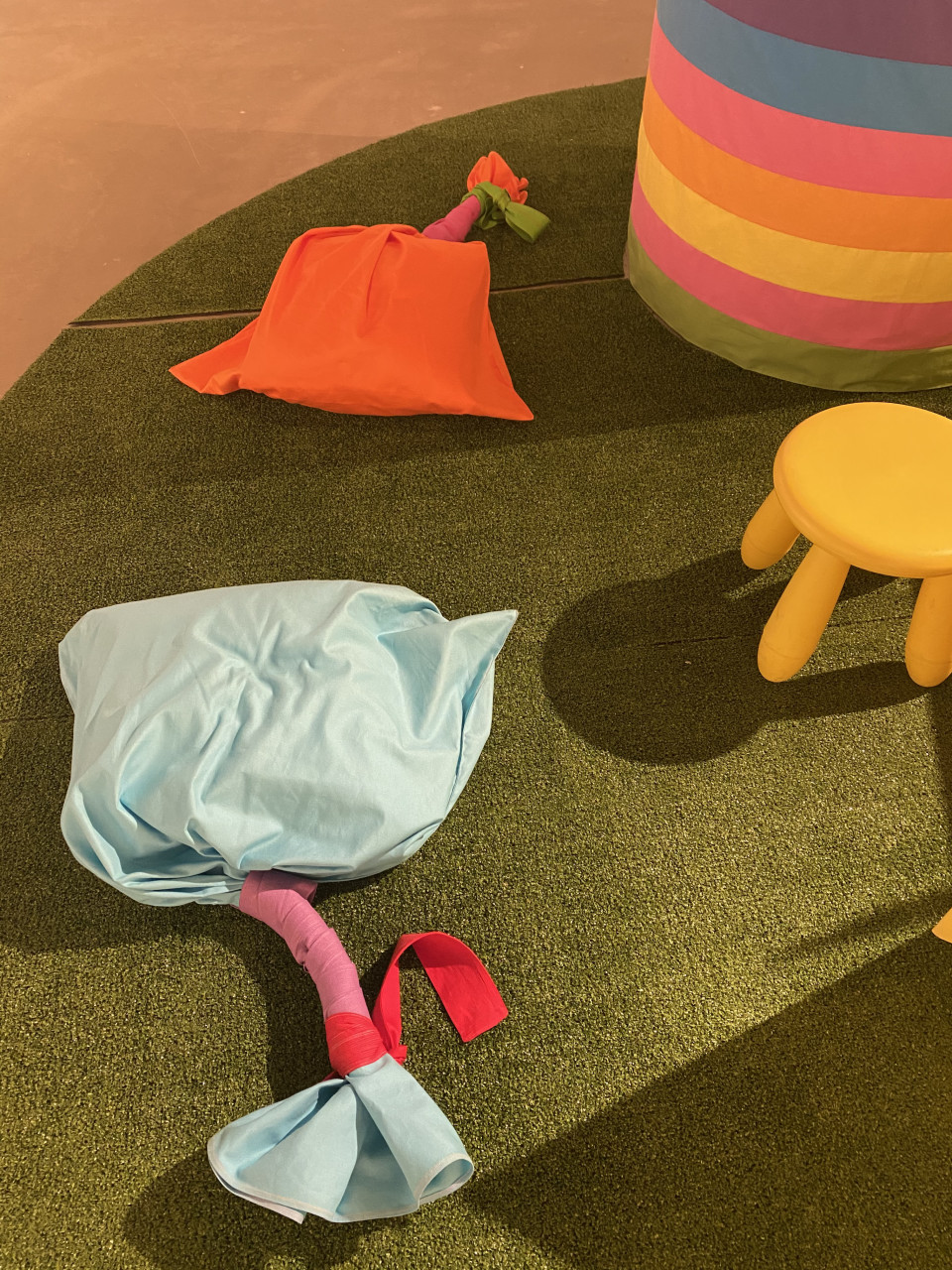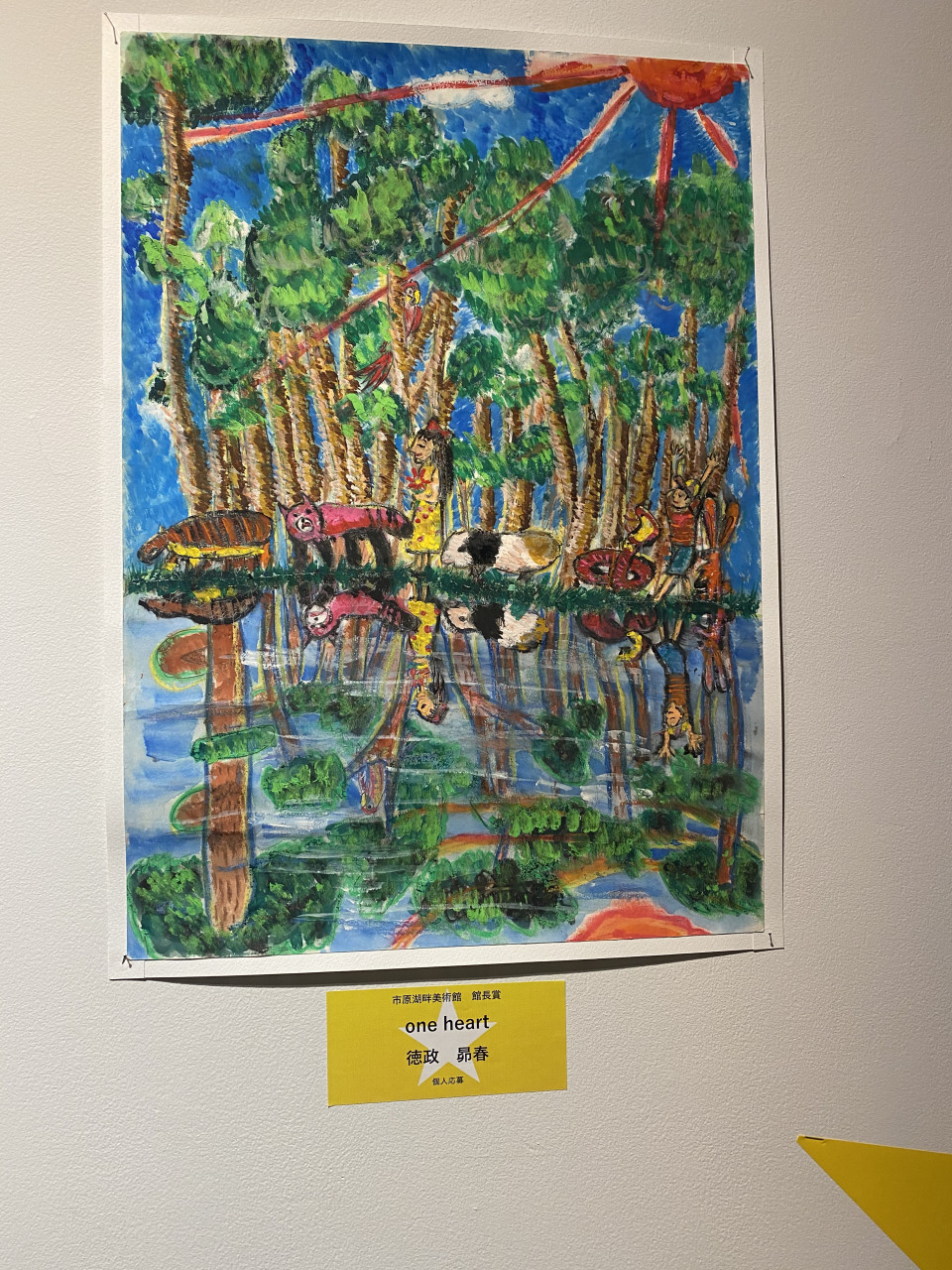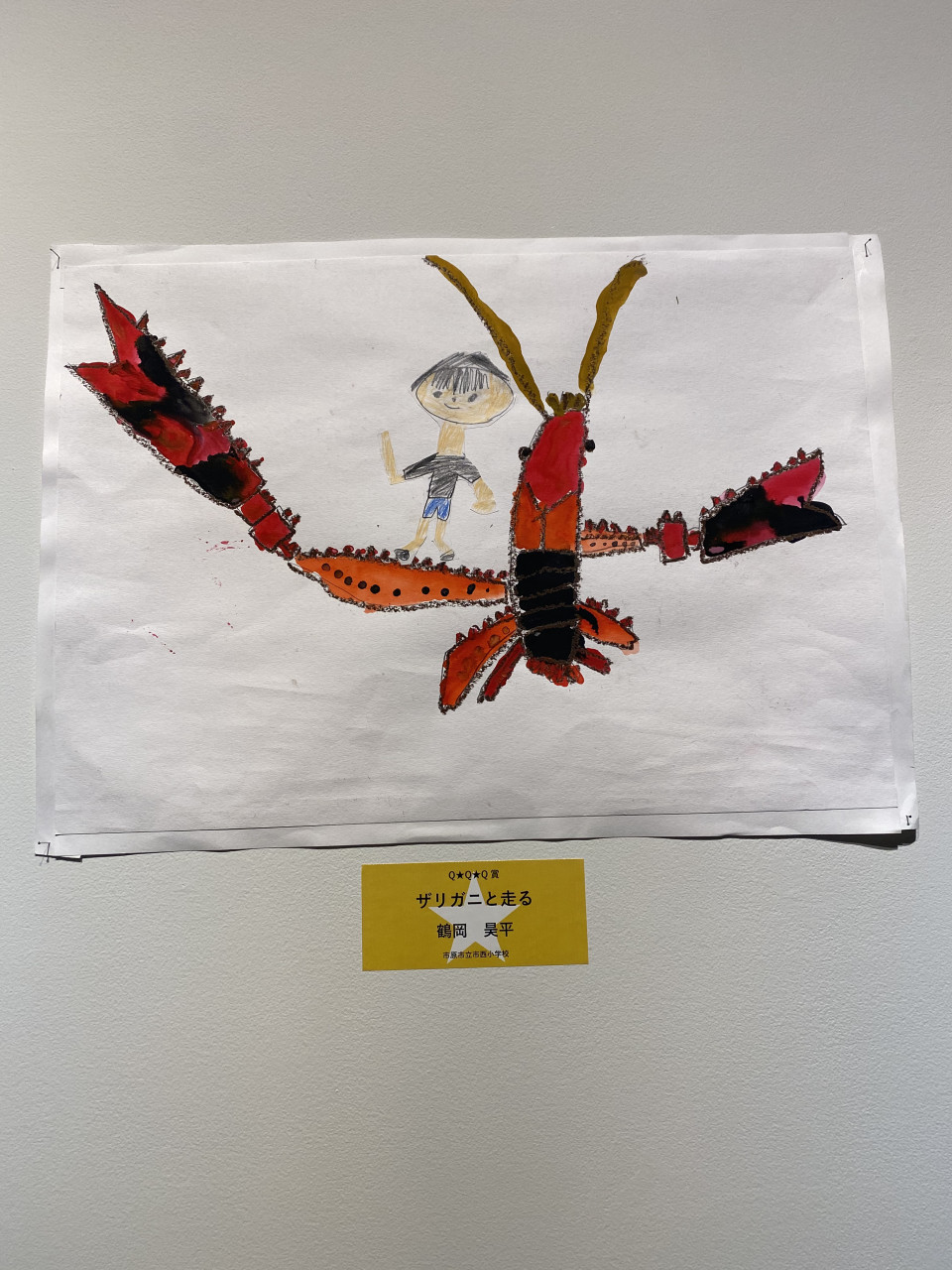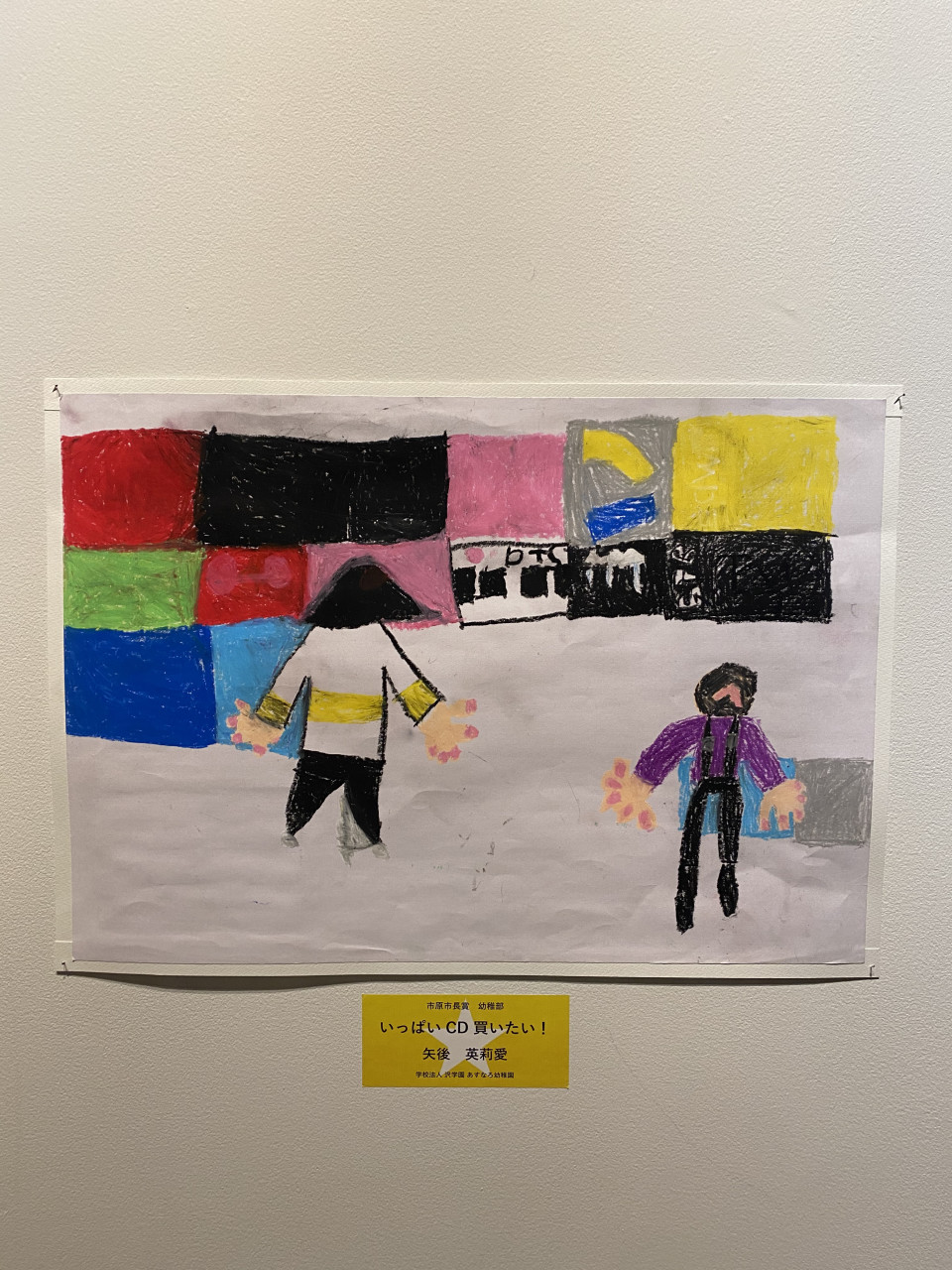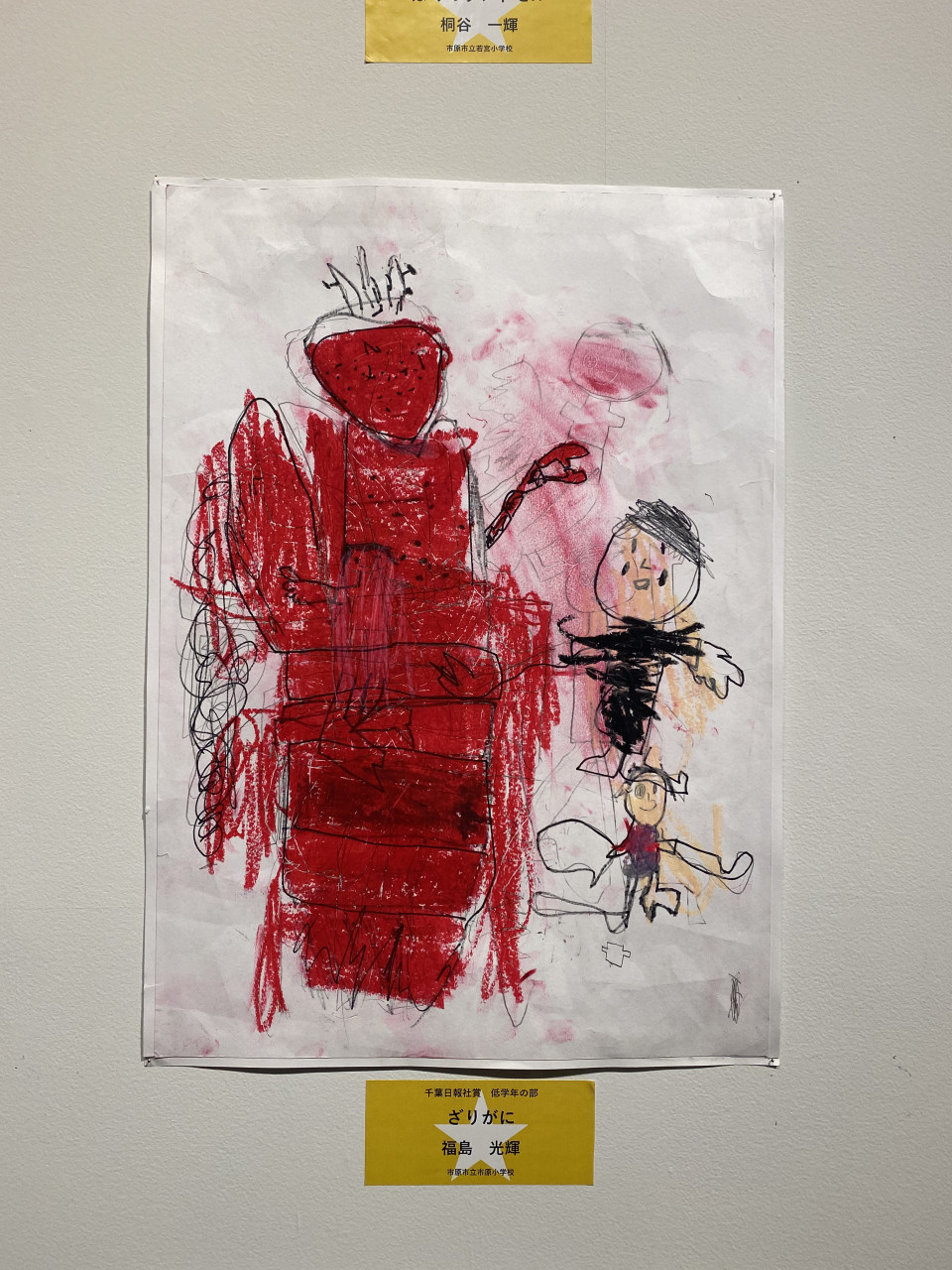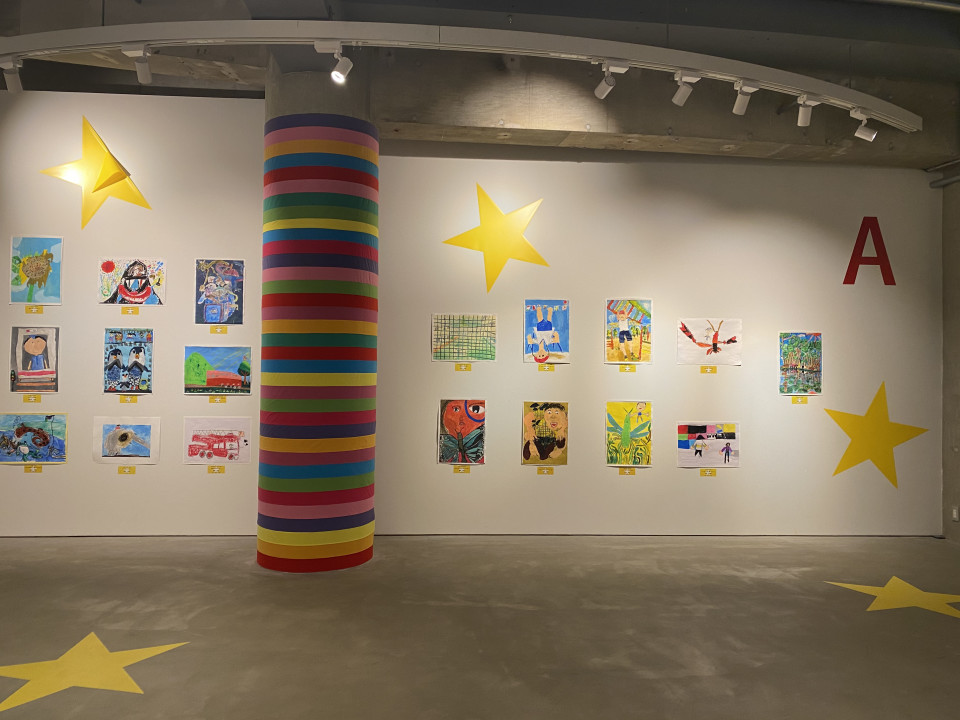 And the other thing that grabbed my heart was "CUE's Room".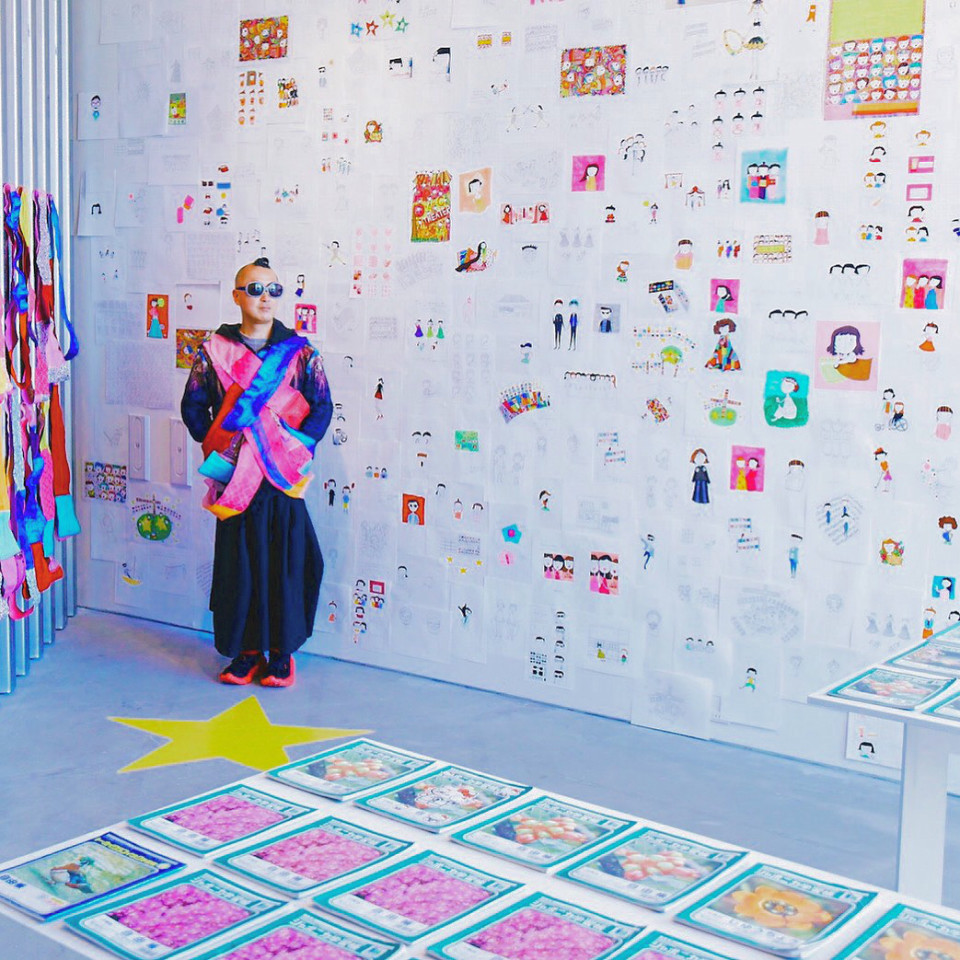 In this space, there are a lot of Japonica study books that sketch Q-chan's delusions in the brain.
Looking through it from the beginning, it was amazing that various ideas for work and private life were written down. A masterpiece. But it's cute.Various emotions wriggle in this space for a long time
I have been sucked in.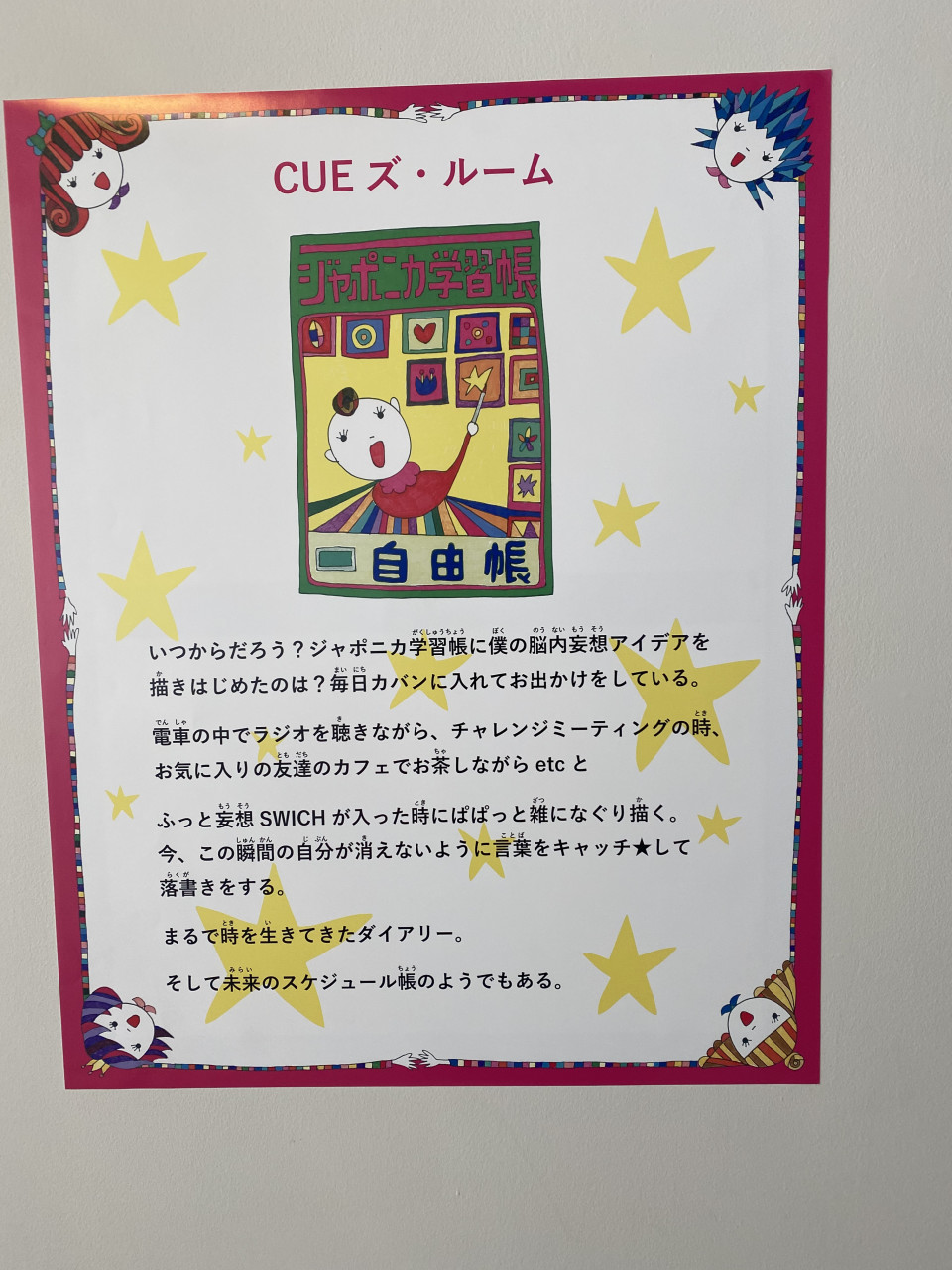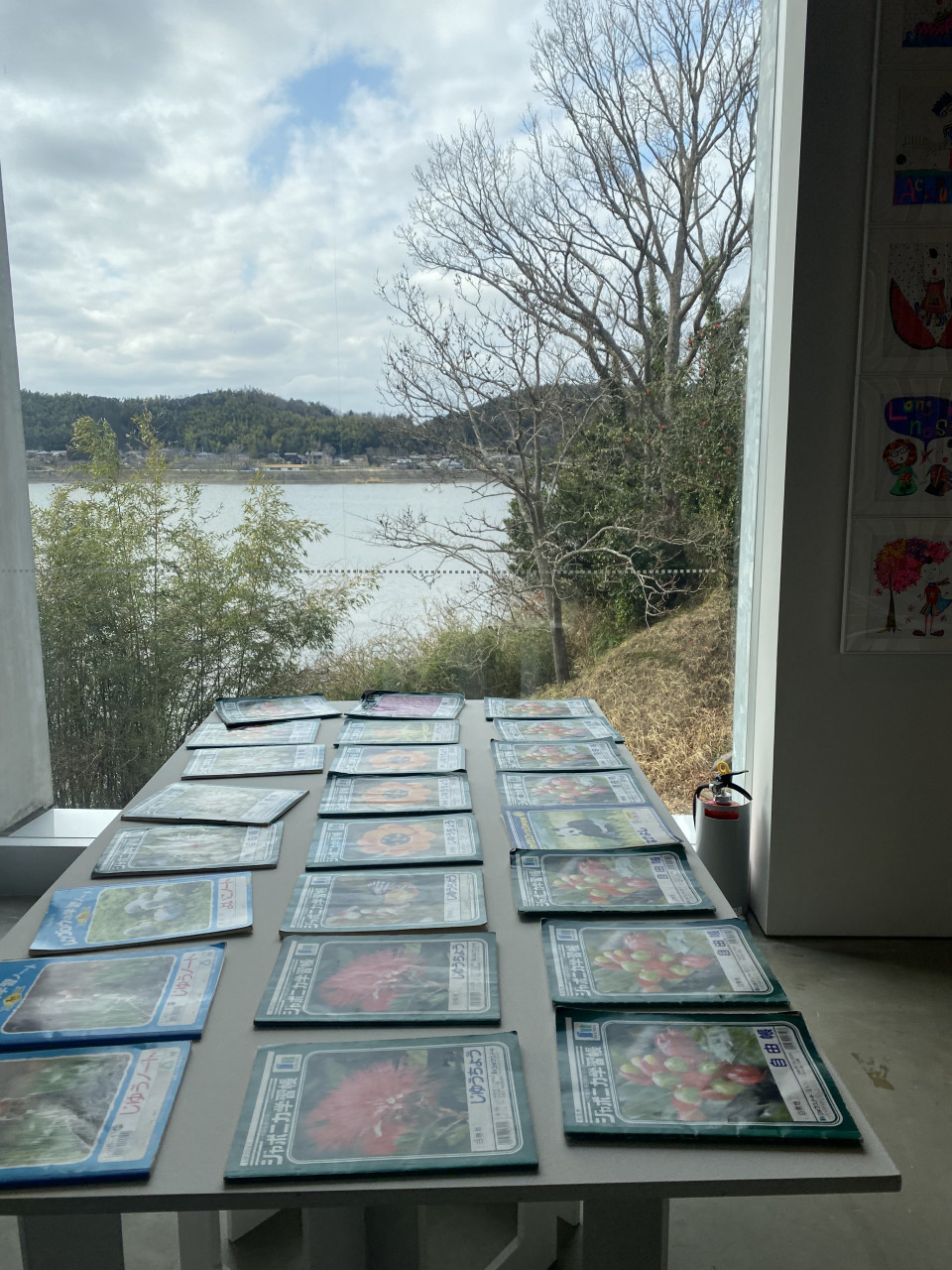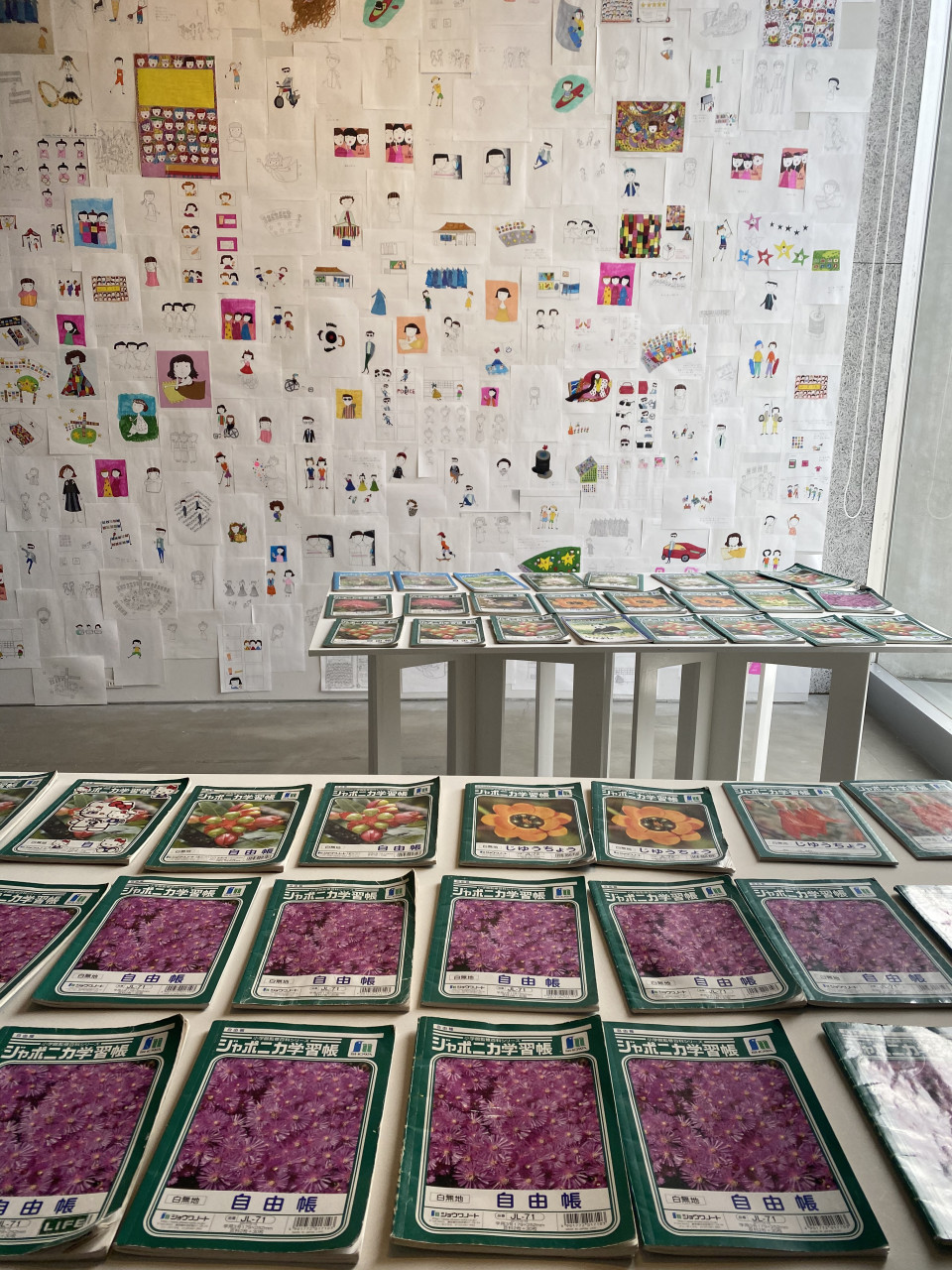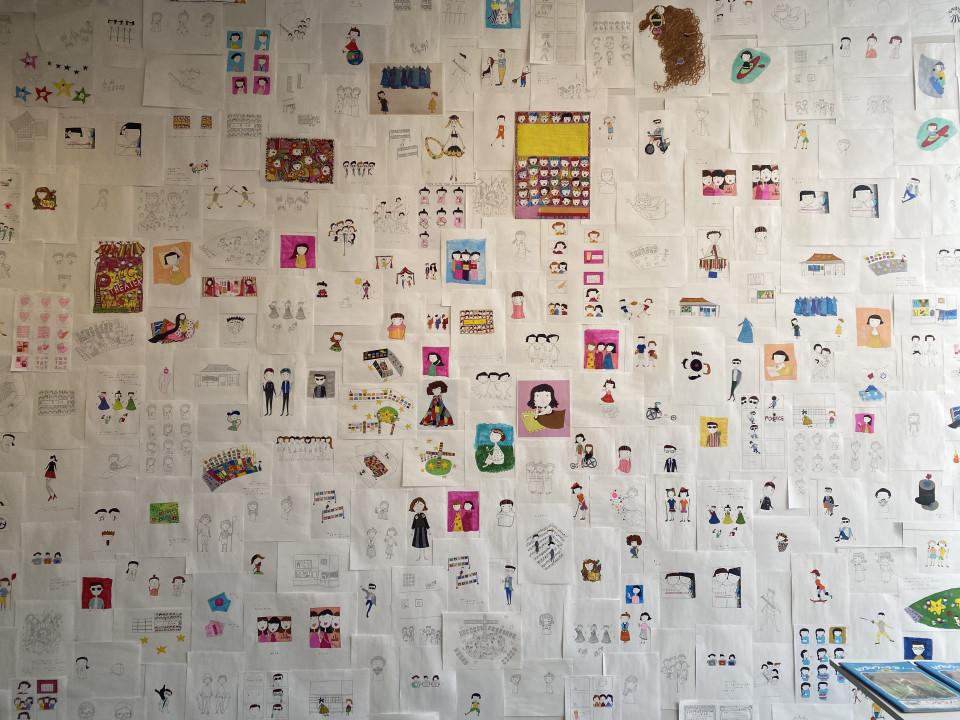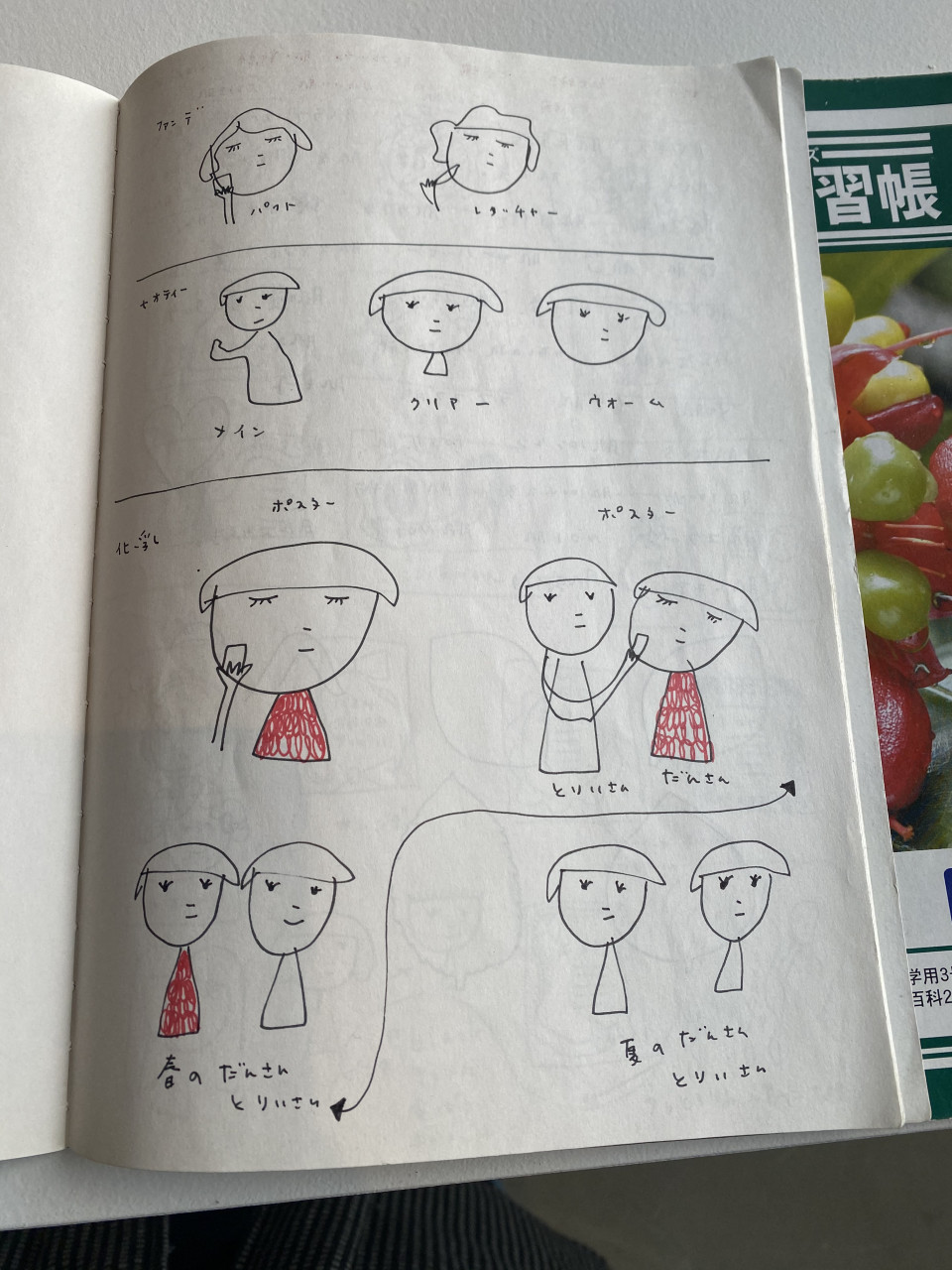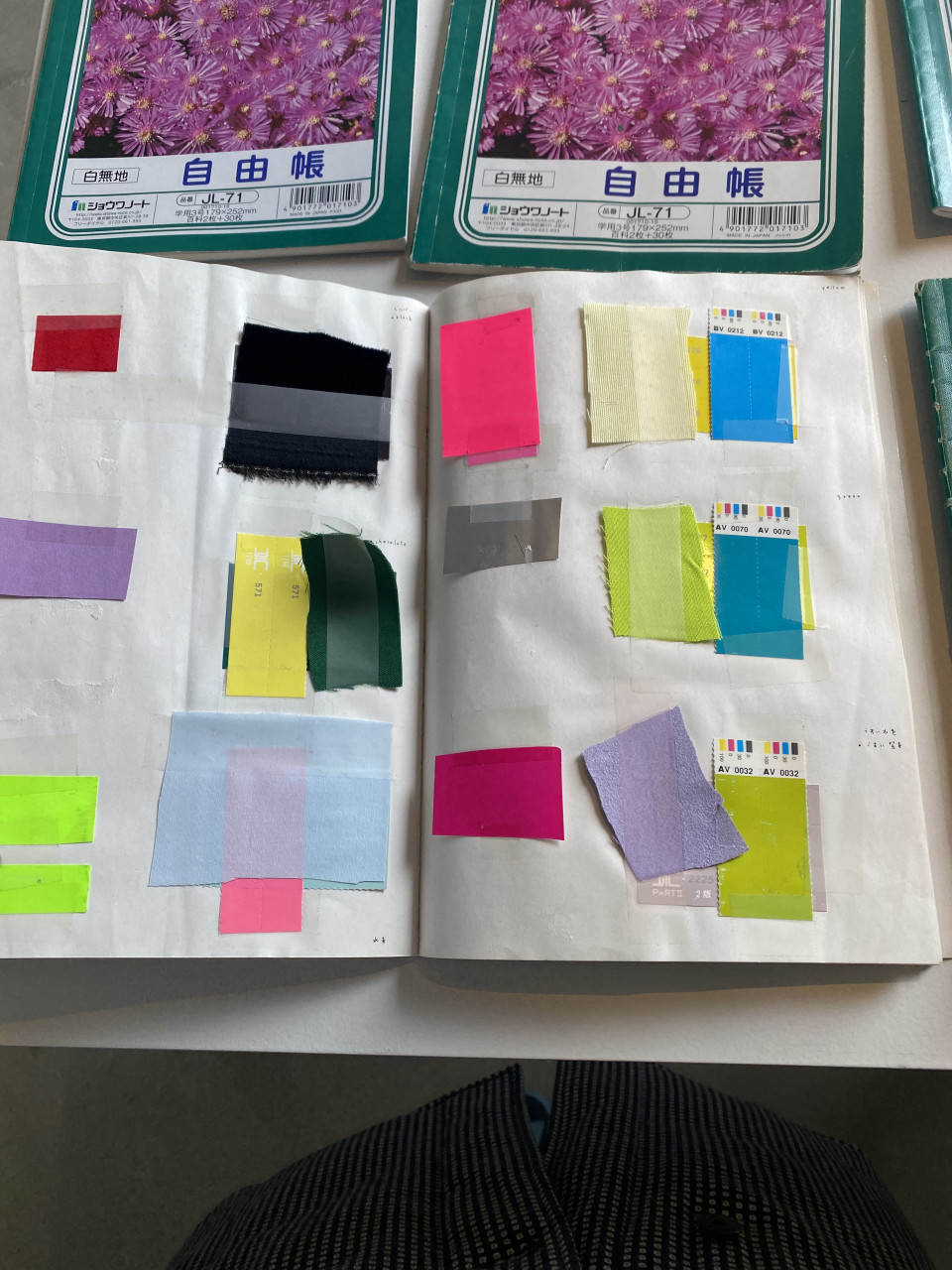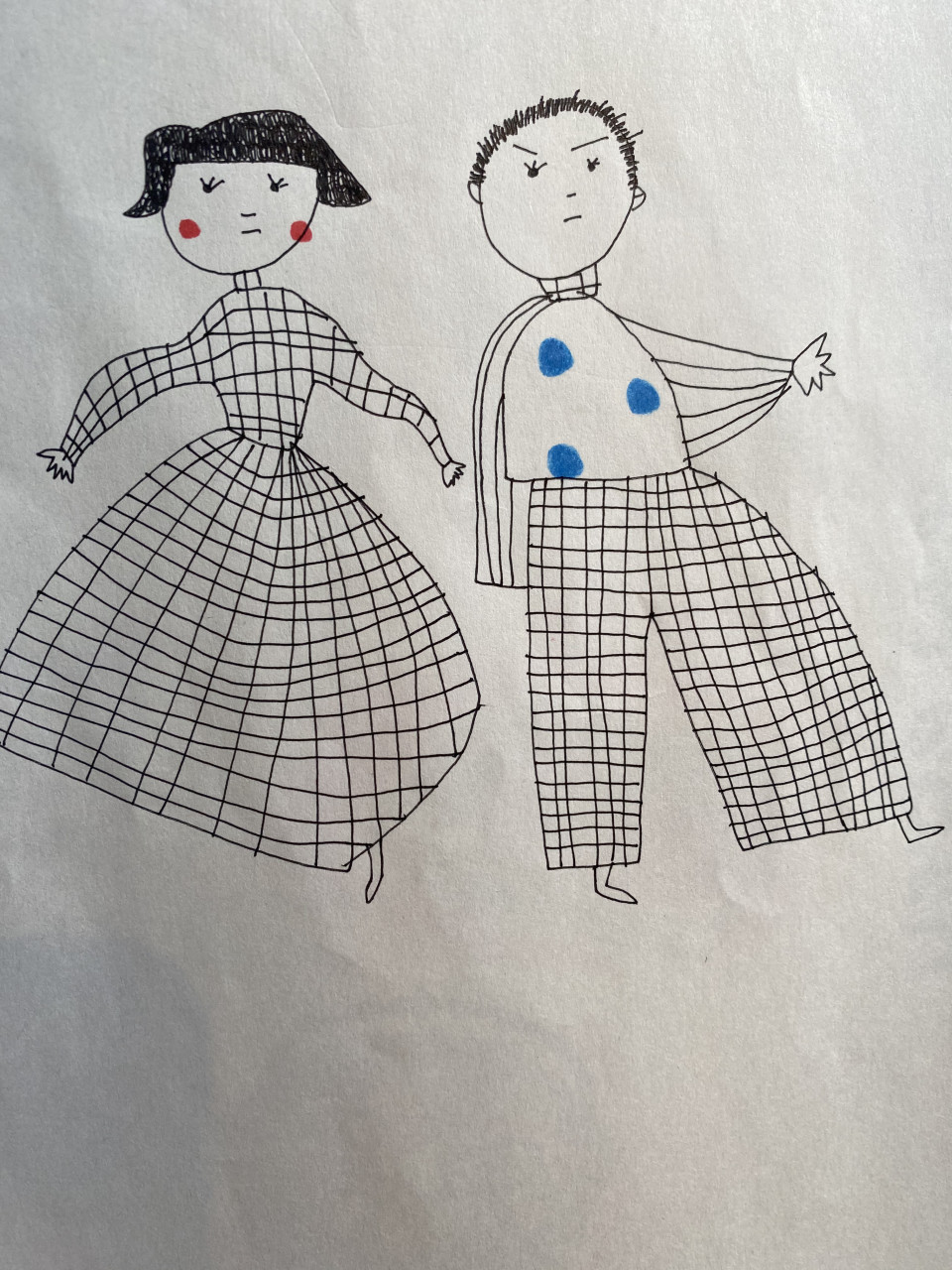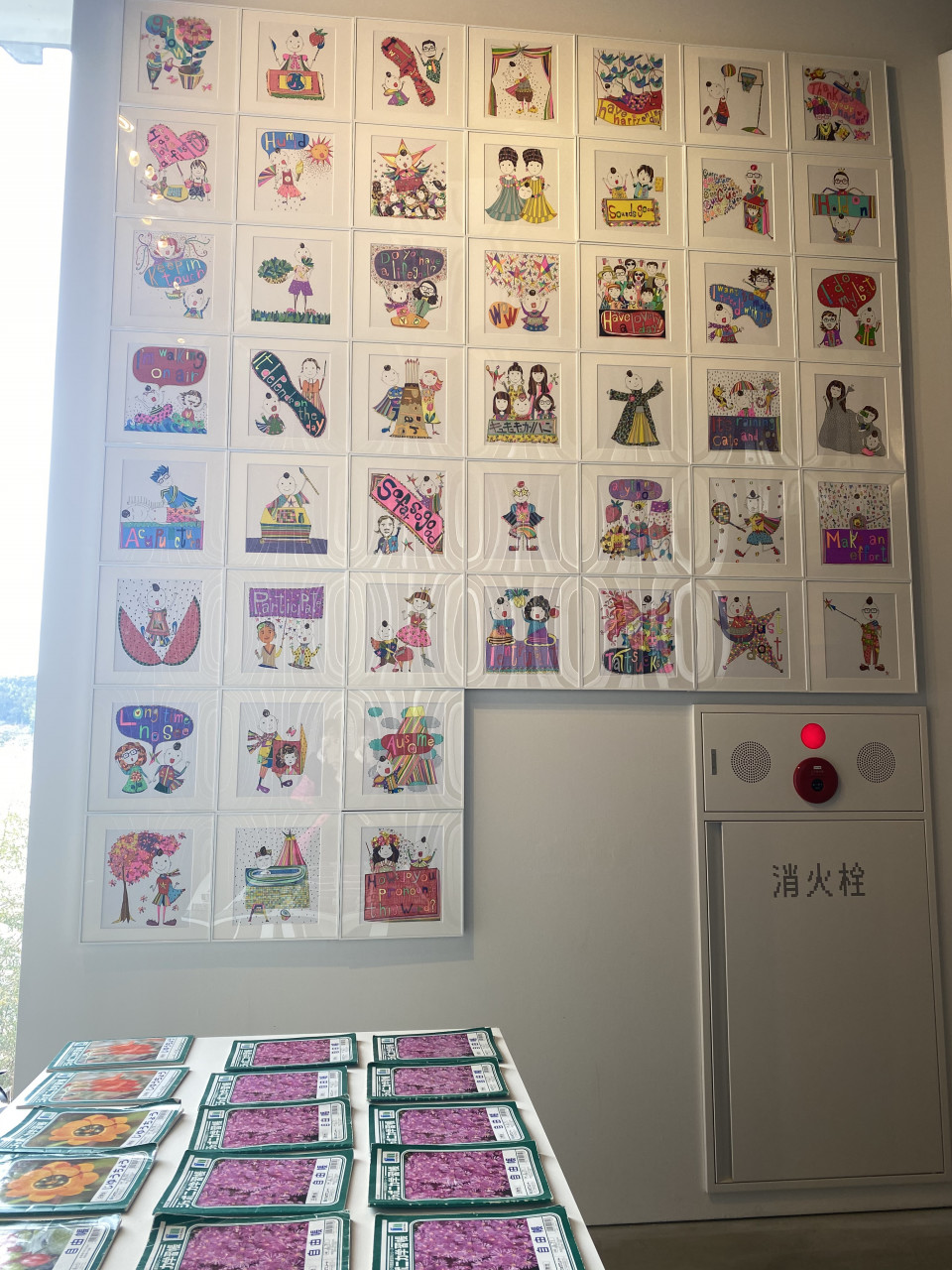 There are many paintings on the basement floor, as if the kids who wrote them were there.
It is on display lively.Many nature and insects appear in the pictures drawn by the kids in Ichihara.
I also felt the richness of the natural environment.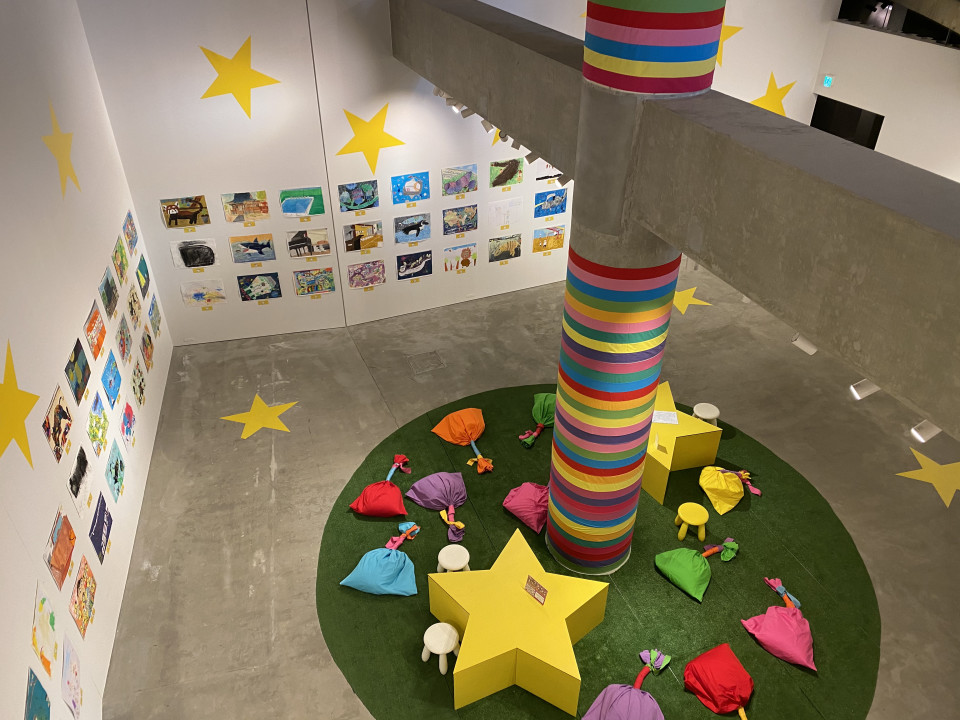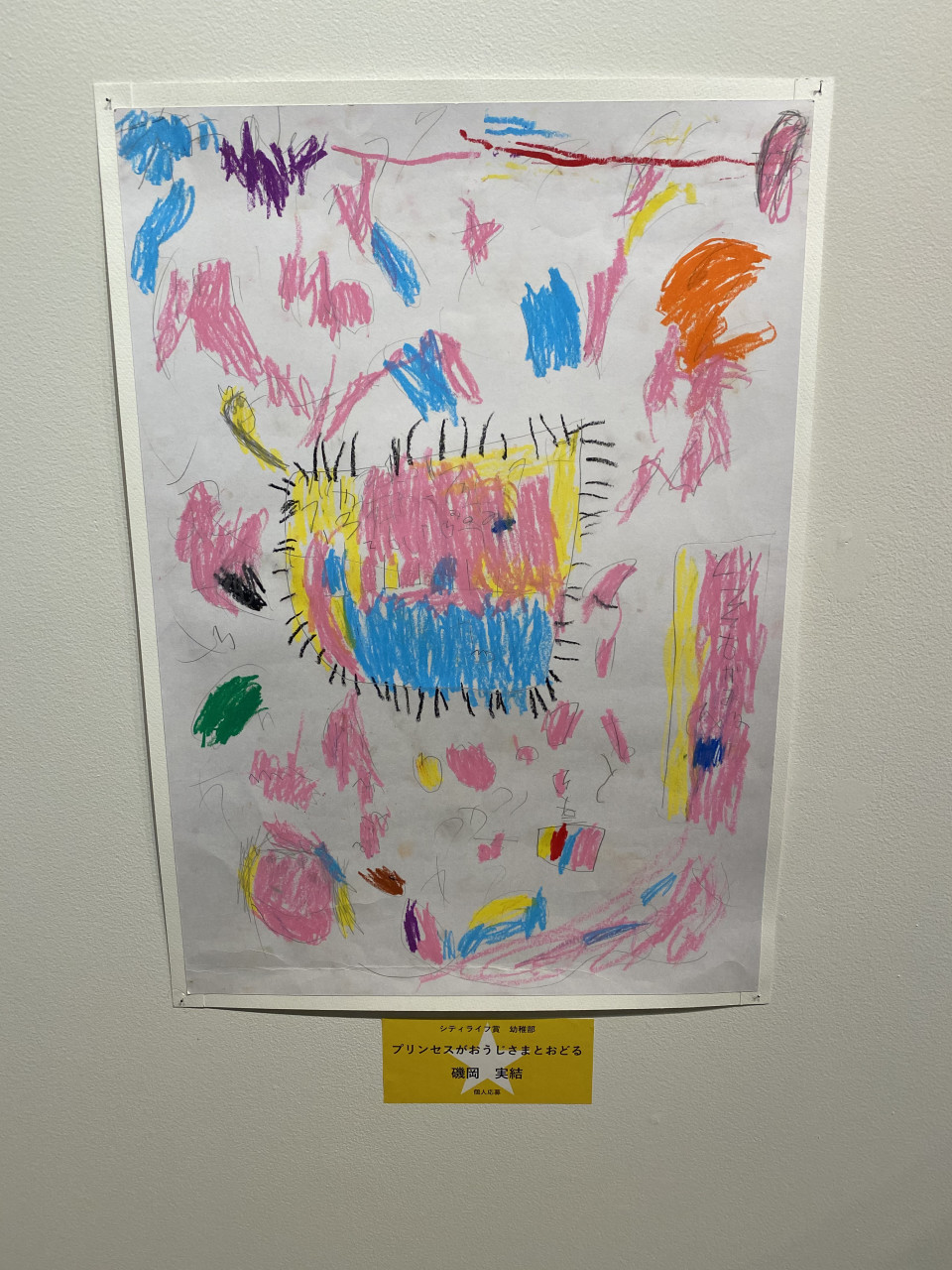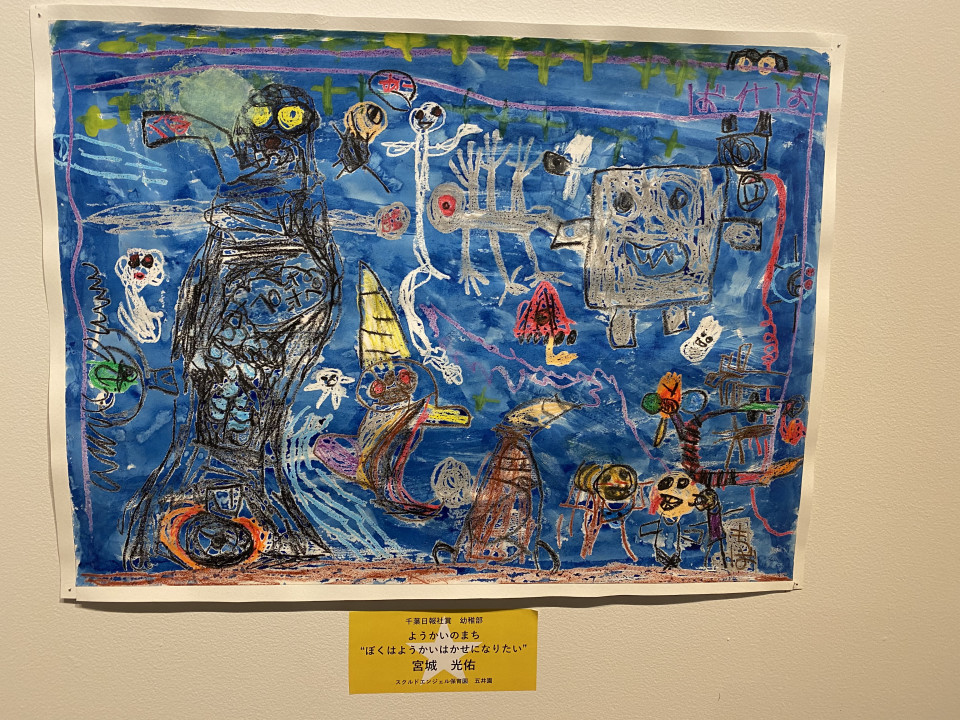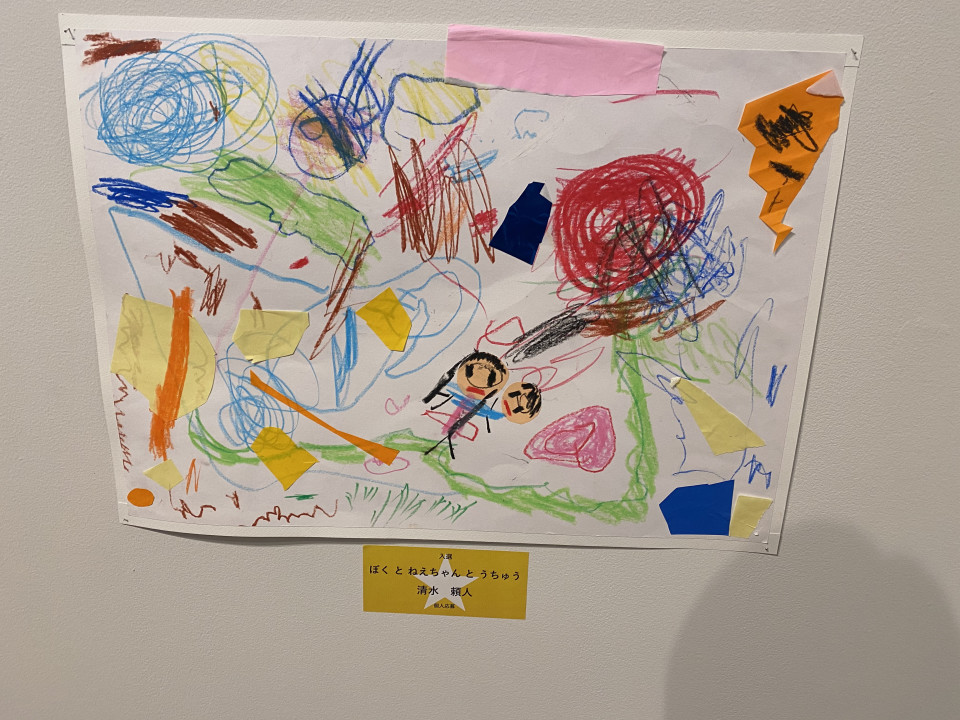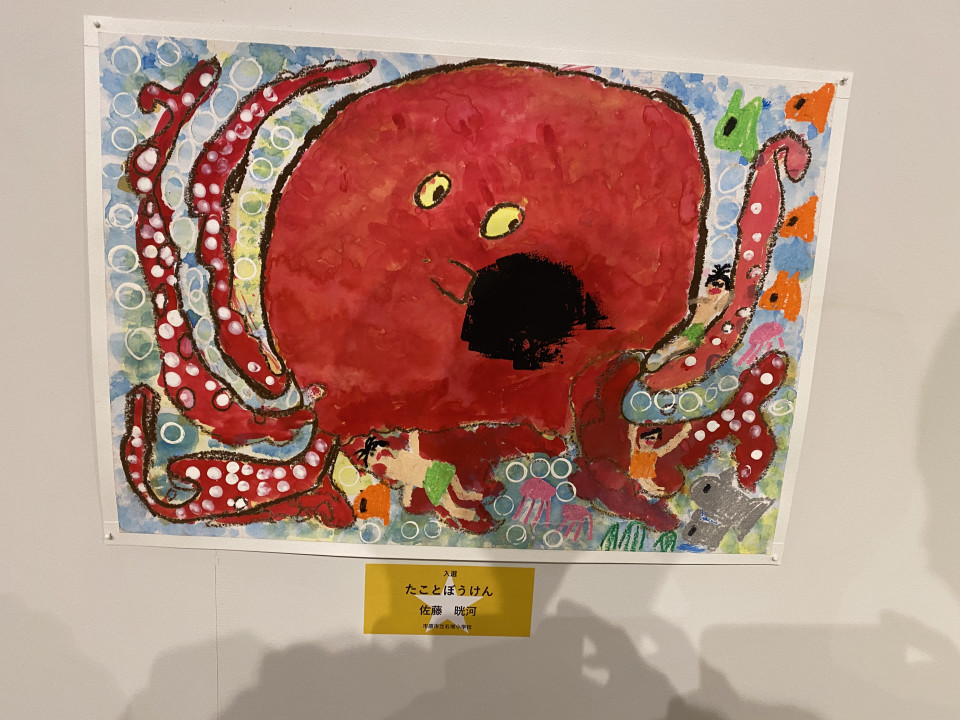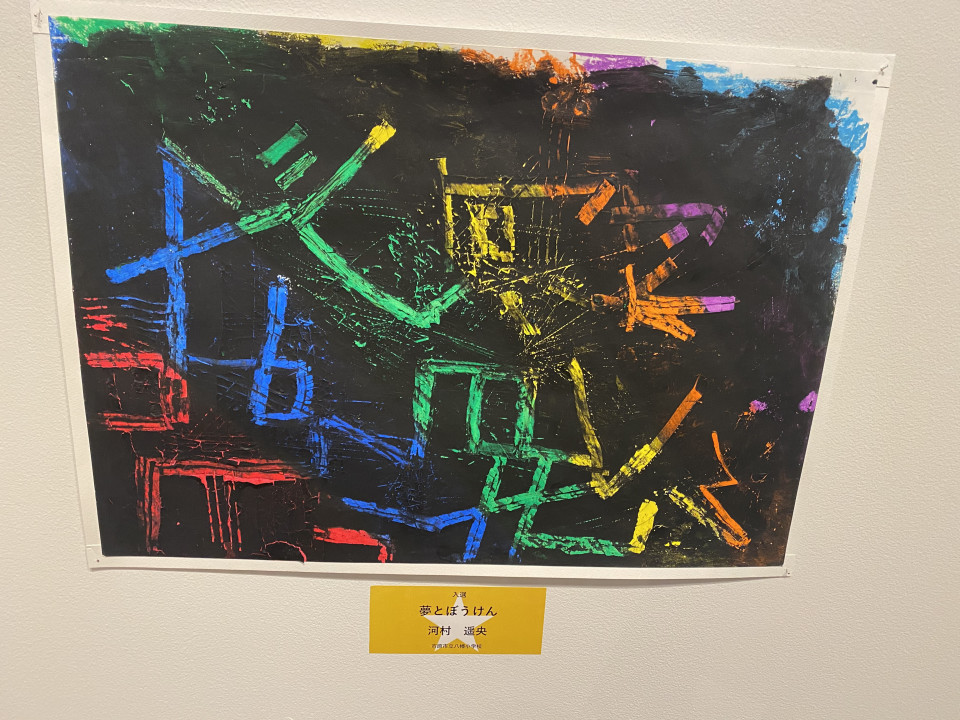 See Q-chan's textile works in CUE's bedroom
I was able to do it. I love this coloring patchwork!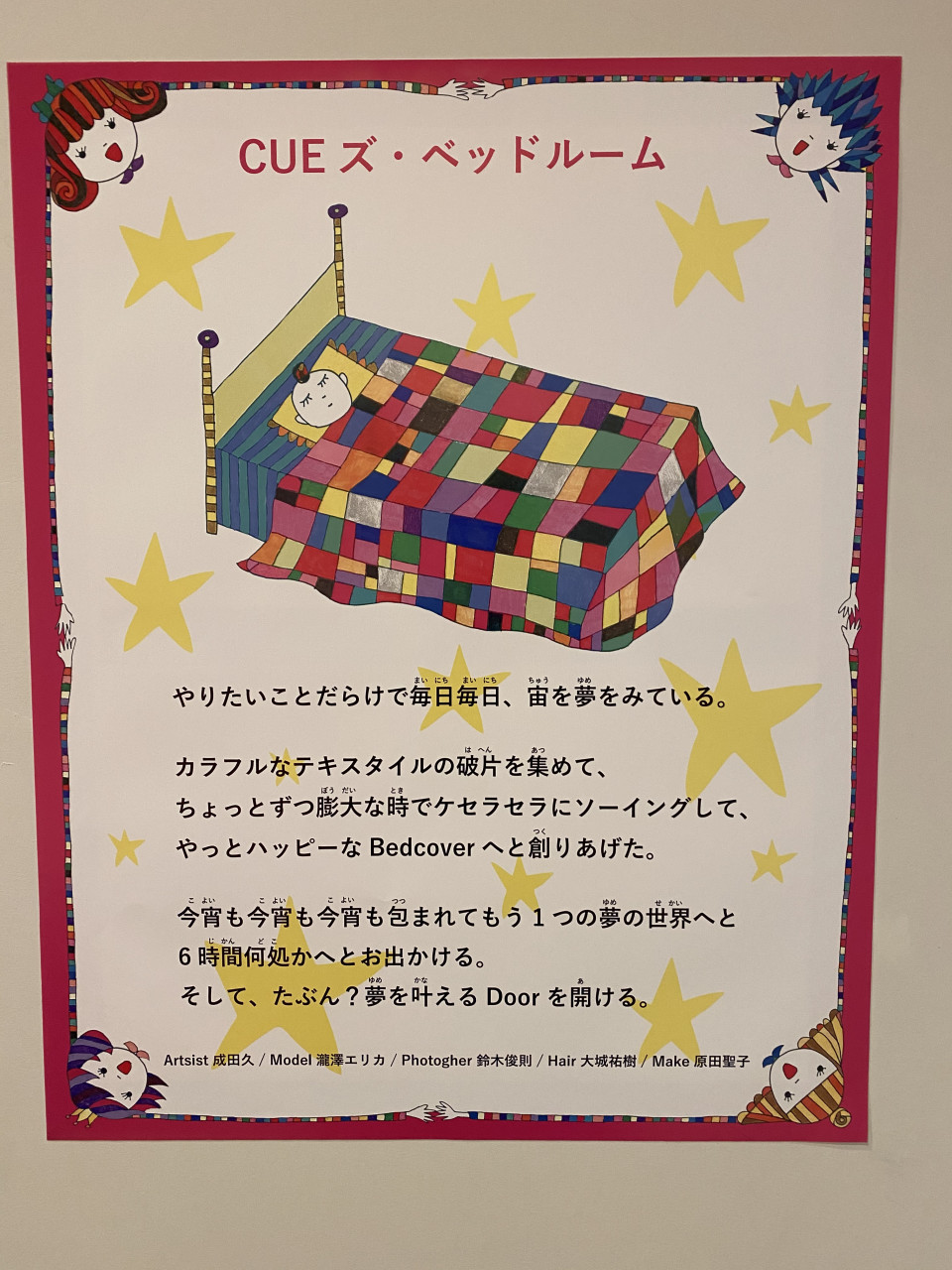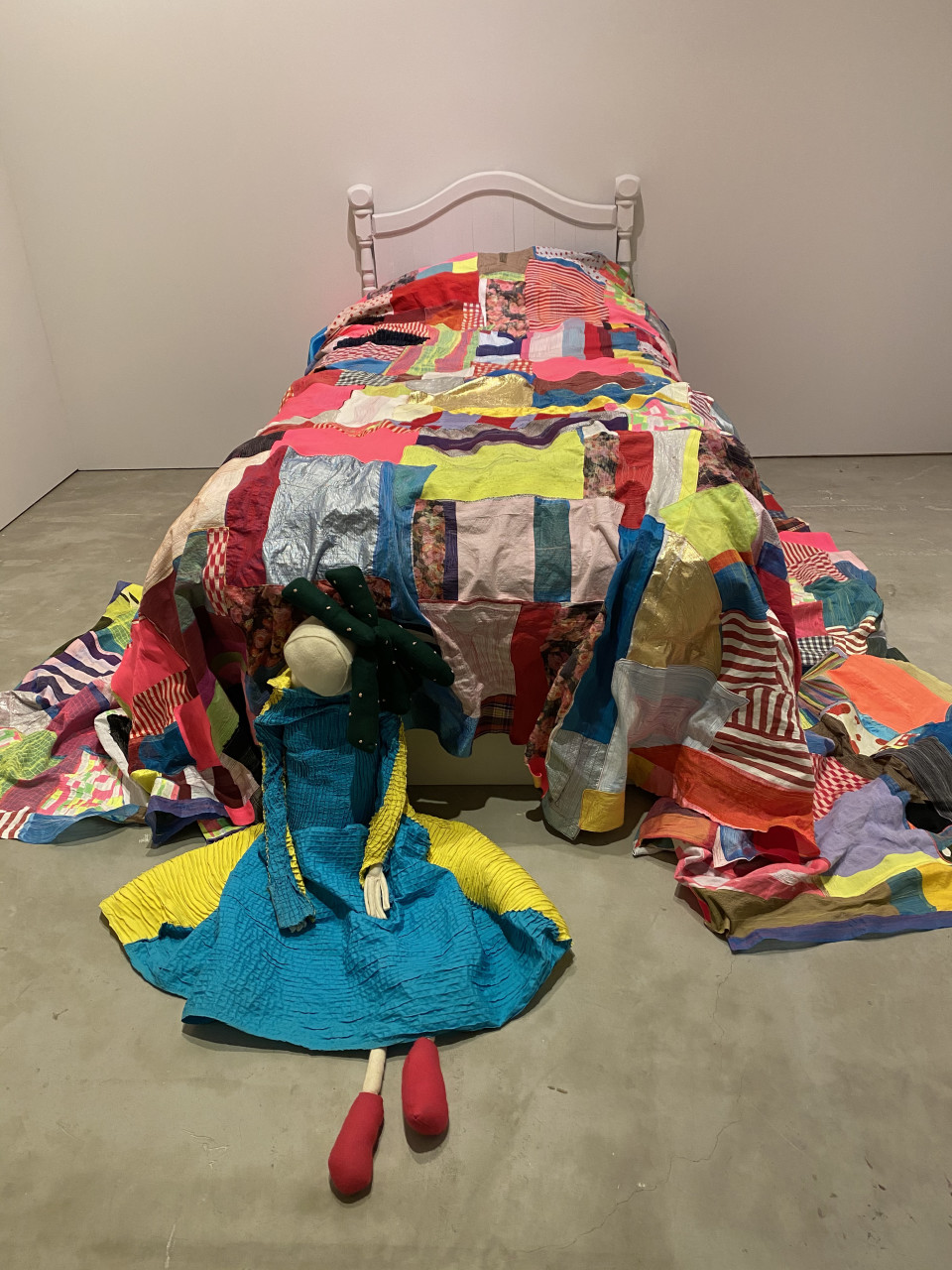 This time, the event did not come true, but I made a comment video on the work on Q-chan's Instagram.
You can see it.
Q-chan's loving comments, which are adults and children-like hearts, please check it out.
give me.
bonus
An Italian restaurant next to a museum that was busy on holidays.
A wood-fired kiln pizza specialty store that focuses on Boso ingredients.
We are Kimitsu wild boar ham and boiled peanut pizza
We had Boso farmer pizza full of delicious vegetables.
It's really delicious. I am very impressed with the menu of local production for local consumption.
It was a wonderful holiday with a view of the lake and wine.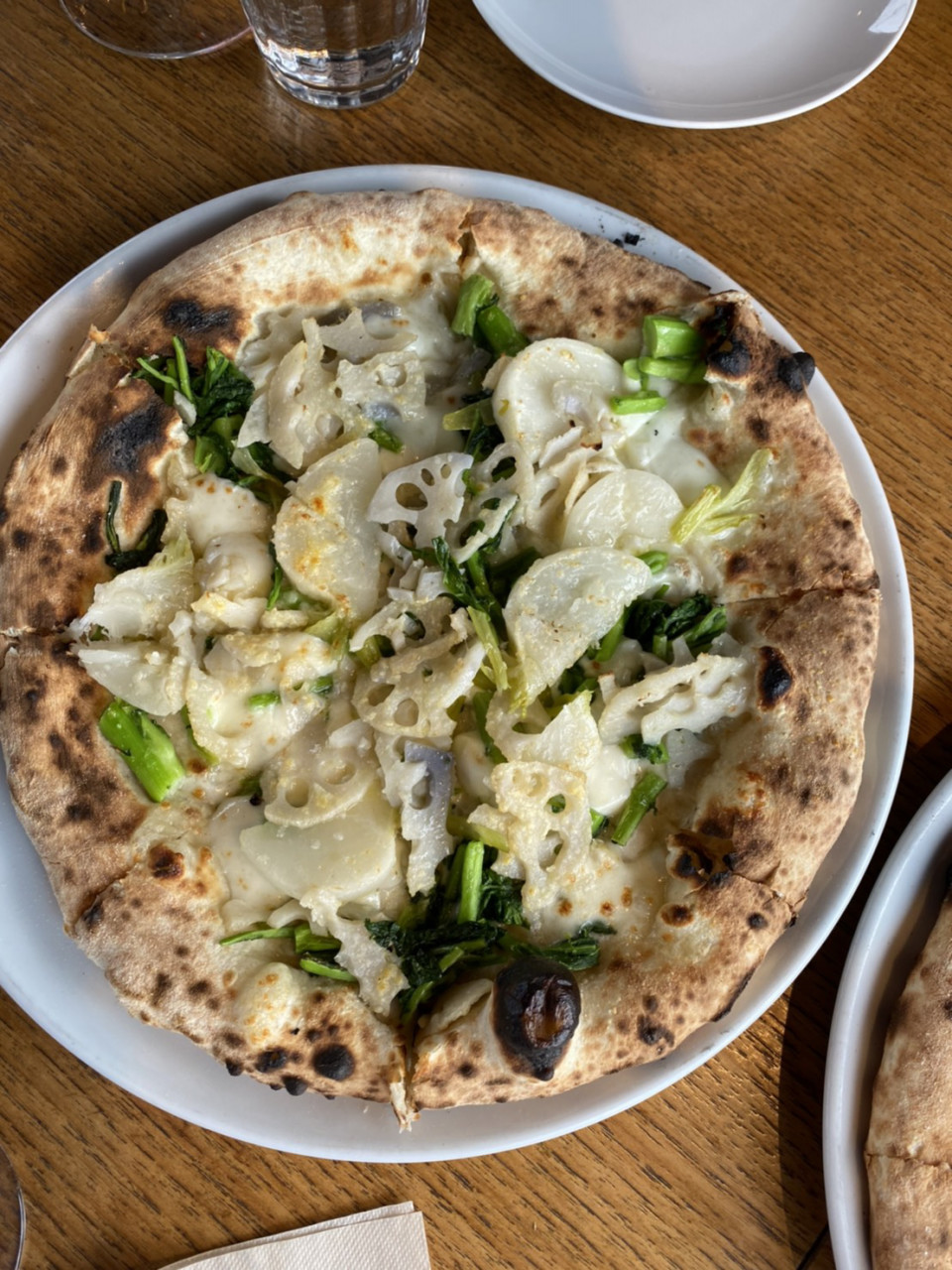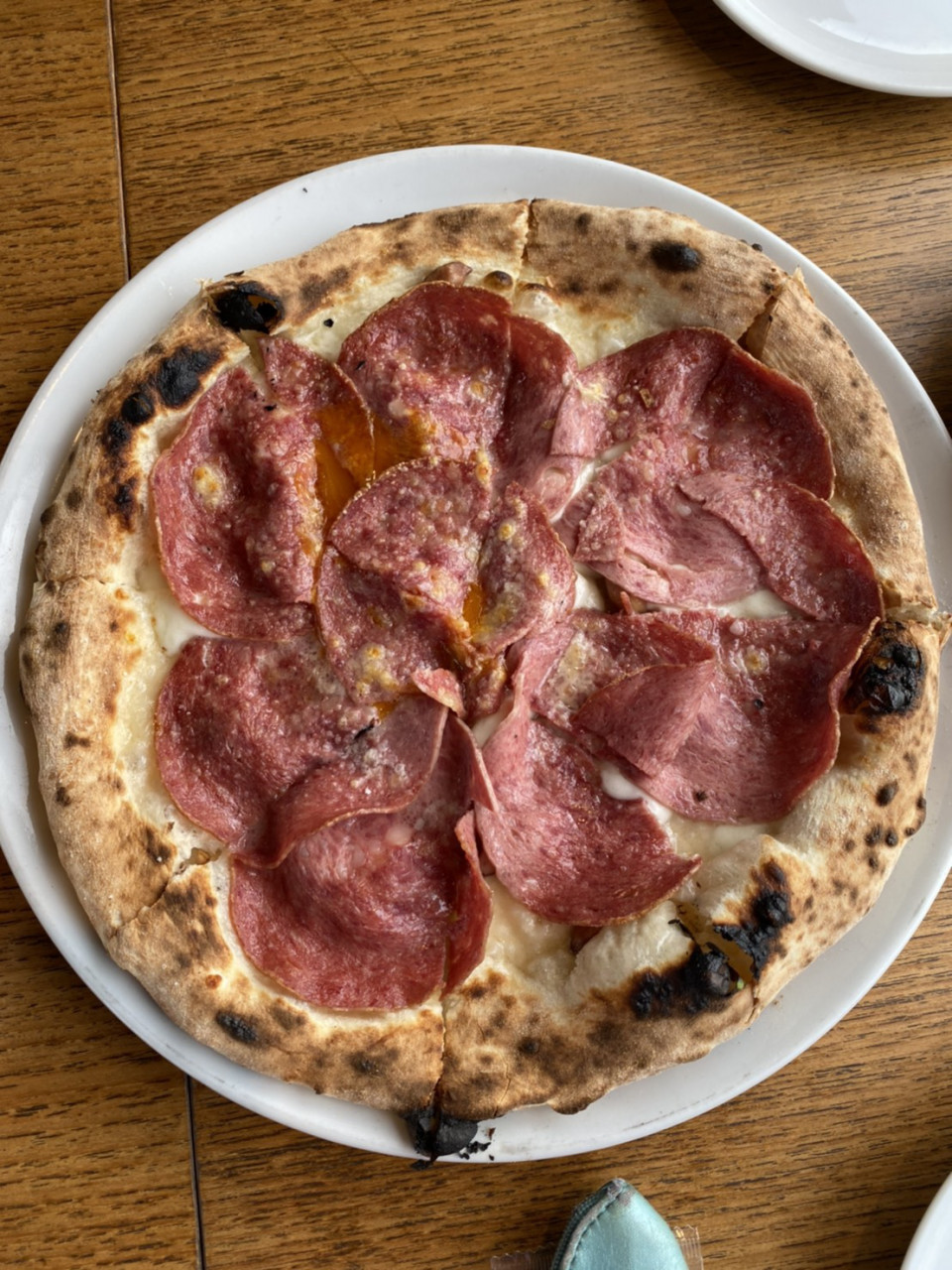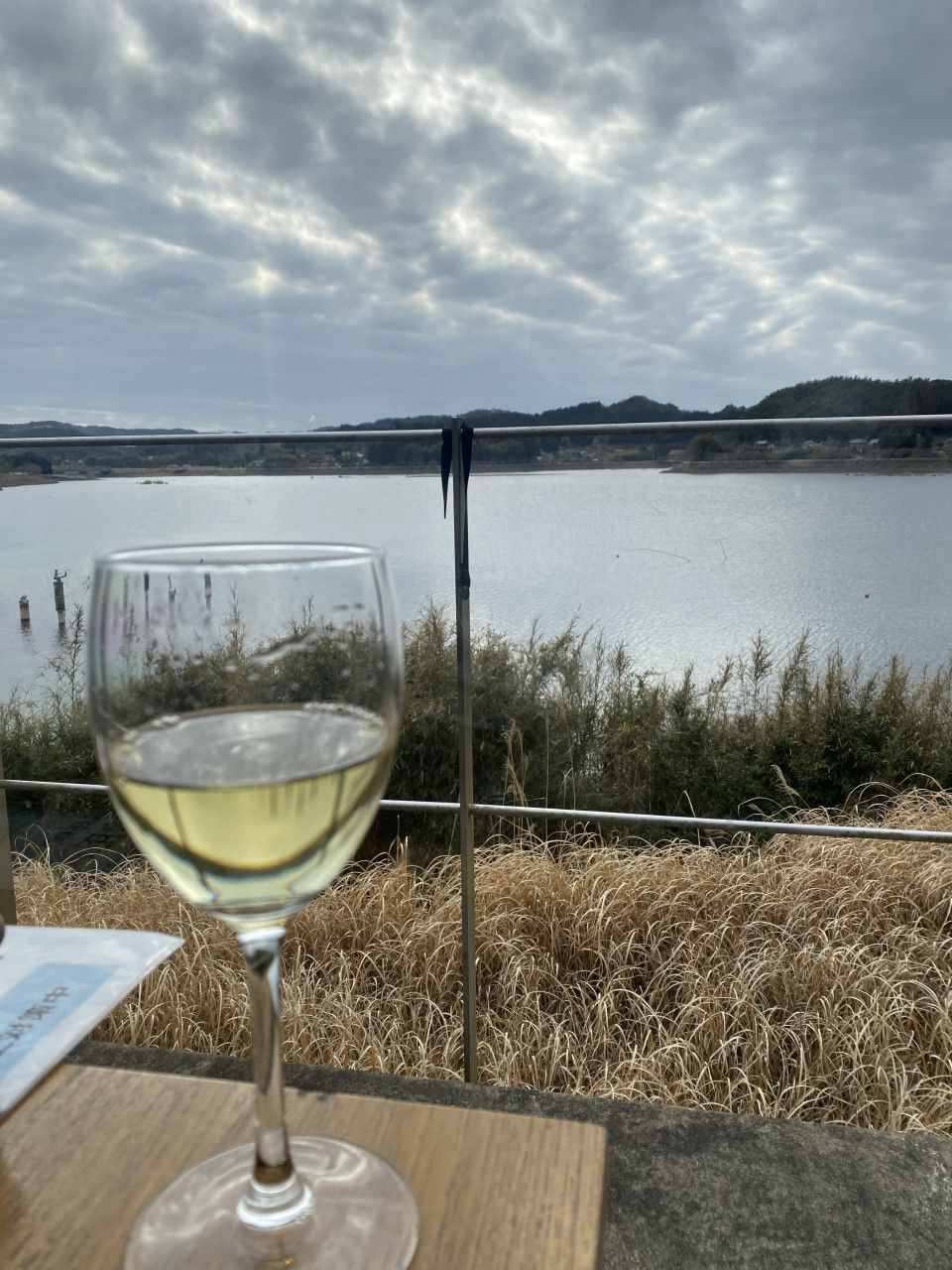 飯嶋 久美子