Japan Amusement Expo 2016 (commonly known as JAEPO2016) was held at Makuhari Messe (Tokyo) on February 19th and 20th, 2016. This event is an exhibition of the latest models such as game machines and playground equipment that can be enjoyed at game centers and amusement parks in the future. This time, I will introduce mainly those new products that we have seen.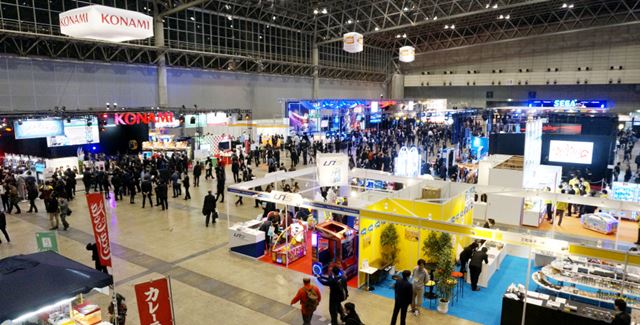 The period is 2 days. On the second day, the general public was able to enter and enjoy the game.
Move through the air with a solid activation device and destroy the approaching giant with your friends!
"Attack on Titan Team Battle"
The popular manga "Attack on Titan", which has been made into a live-action movie, will appear in the winter of 2016 as an action game "Attack on Titan TEAM BATTLE" for arcade games. The controller is shaped like the familiar "three-dimensional activation device" and "snap blade" in the original, holding this in both hands, and destroying the giants one after another. At the game center, you can become Ellen, Mikasa, and Levi, and challenge powerful air battles with giants.
In addition to being able to play by one person, you can also enjoy four-person simultaneous battles and collaborative team battles over the network. Even if you are not an original fan, enjoy it!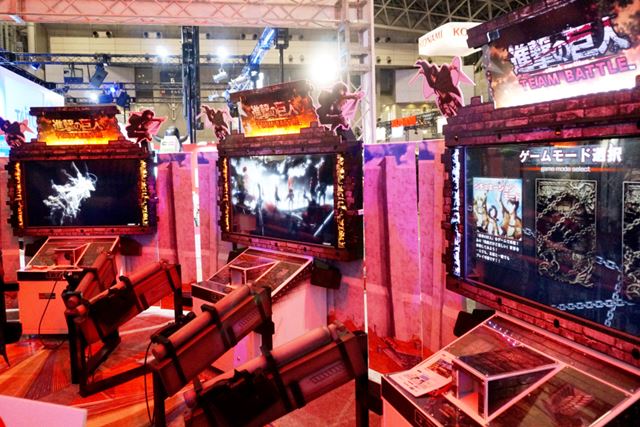 Hold the "Snap Blade" -like controller in both hands and play as a soldier!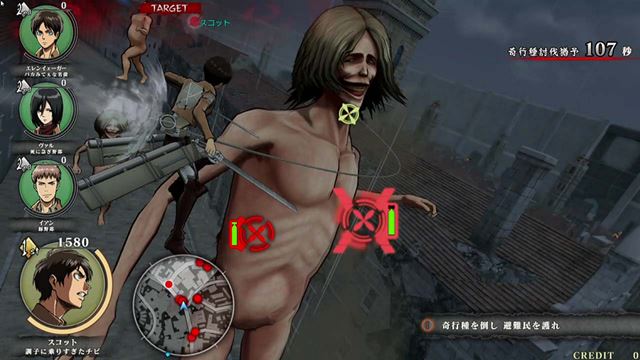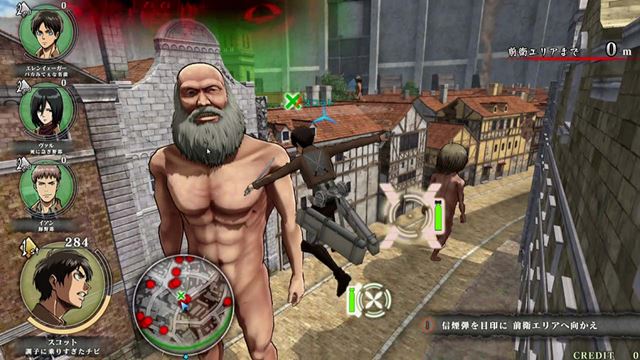 Destroy the approaching giants! Experience a powerful battle
"Attack on Titan TEAM BATTLE" (Capcom)
(C) Hajime Isayama, Kodansha / "Attack on Titan" Production Committee
(C) CAPCOM CO., LTD. 2016 ALL RIGHTS RESERVED.
3D ship daughters are now on the sea! Excited about the power!
"KanColle Arcade"
"KanColle Arcade", which runs at the game center this spring, is also on display, and it is so popular that it waits 4 hours to play. This work is a fleet training game, which forms its own fleet with a ship daughter card coming out of the case, and advances to the sea where the enemy fleet lurks. And operate the own fleet with the "steering wheel" and "ship speed lever" that are equipped in the housing, and respond to the battle situation changing in real time with the command button It's called out and destroys the enemy fleet. Depending on the attack timing, it becomes a simultaneous attack. After all, the highlight is the battle scene drawn in 3DCG! Fans are thrilled by the fighting battleships expressed realistically in 3D.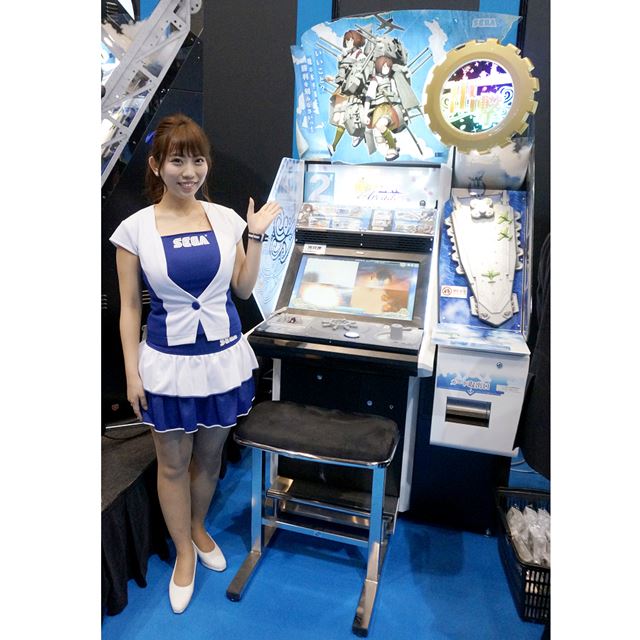 The housing has a steering wheel and a lever that changes the ship speed, and this will operate the fleet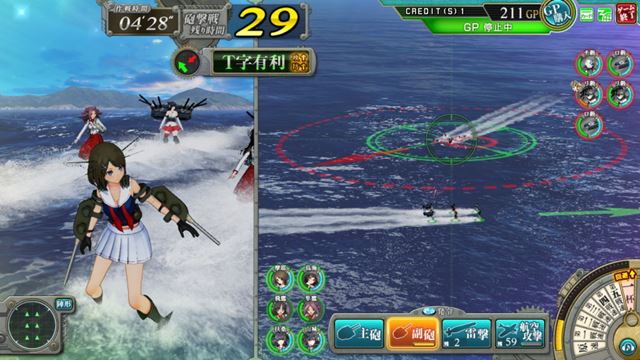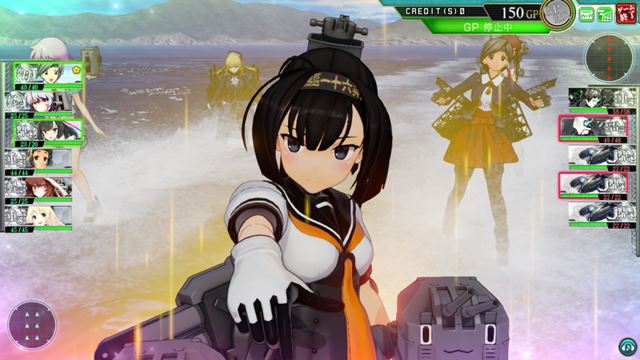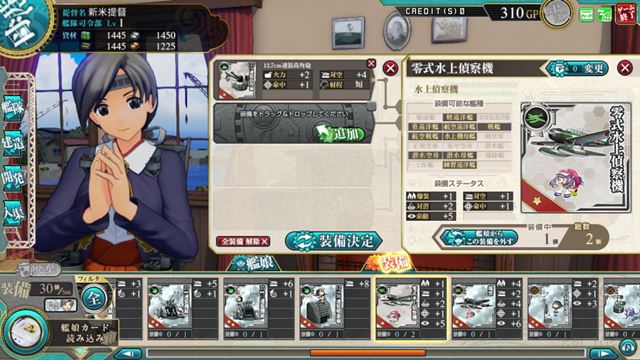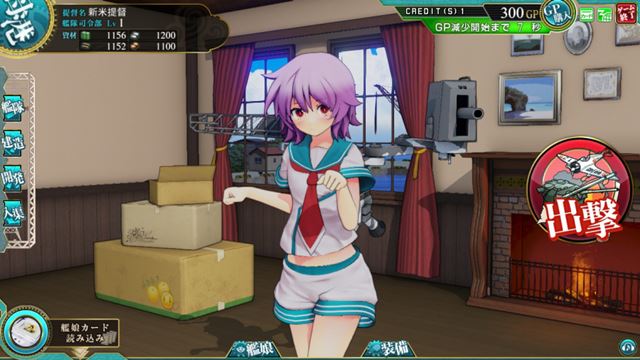 Defeat the enemy fleet with the full 3D ship daughters. You can enjoy games unique to the arcade version that you can not taste in the PC version
"KanColle Arcade" (Sega)
(C) SEGA
(C) 2016 DMM.com POWERCHORD STUDIO / C2 / KADOKAWA All Rights Reserved.
Become a psychic or wizard, throw your flames with your hand power and throw the car away!
"Magicians DEAD"
At Taito's booth, Viking had announced a new arcade game "Magicians DEAD". This is a multi-player game where you can become a super psychic (psychic) ​​or a magician and fight in teams. A large number of people take part in the city stage, and battles are carried out against opponents using super powers and magic. The game chassis incorporates a non-contact motion sensor that senses the movement of the player's hand and allows the movement of the hand to be linked in the actual game to attack, defend, and manipulate things. . Just like movies and comics, you can stick out your hands and throw away things far away, or put out a flame from your fingertips. Since I took a video of what I was actually playing, you should be able to see how you can operate it by moving your hand.
Although this work can be played with the feeling of becoming a super-skilled person or a wizard, the operation time is scheduled for the end of the year. It will be a little longer before you can experience this new sensation at the game center.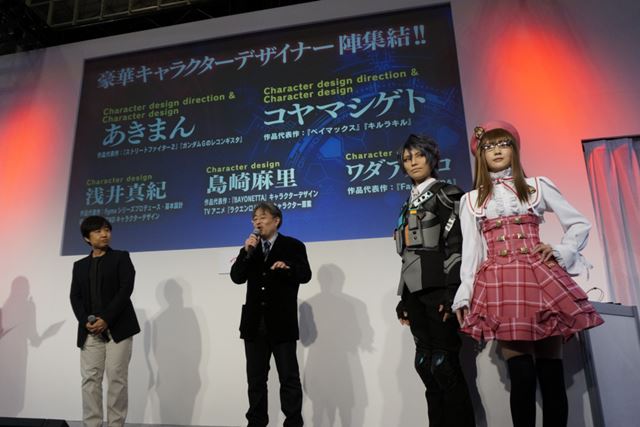 There will also be a "Magicians DEAD" presentation at the venue. Cosplayers dressed as game characters are also visible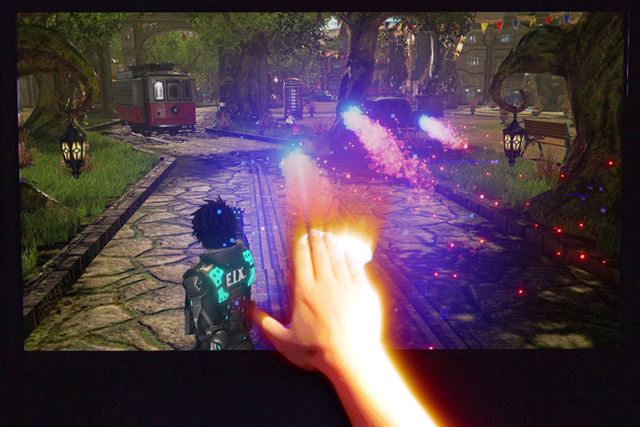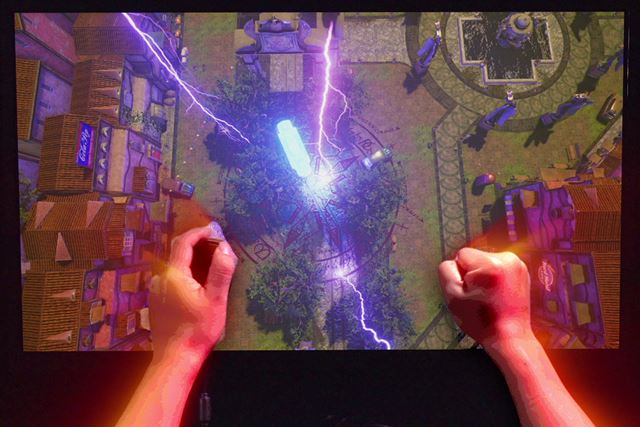 Play with your hands holding your abilities and magic. Enjoy a new sense of operation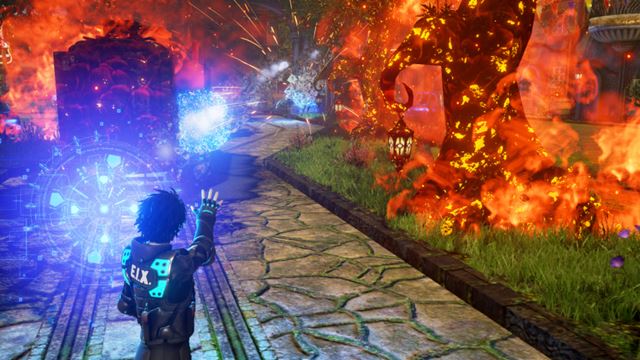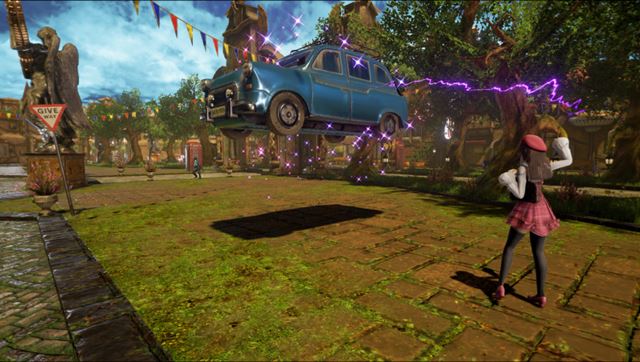 A fierce battle between psychics and wizards unfolds
(embed) https://www.youtube.com/watch?v=whRqm4HSV6o (/ embed)
"Magicians DEAD" (Viking)
(C) 2016 BYKING Inc. All rights reserved.
(C) 2015-2016 EXIGE GAMES Sdn.Bhd. All rights reserved.
A new sensation music game where Japanese and circles are connected. Everyone can play together!
"Otoiroha"
"Otoiroha" is a music game that you can enjoy with a modern Japanese-style theme. A slider-type device is arranged in a circle on the side of the housing design that resembles a circle, and it will fly and move according to the music. Because it moves dynamically, not only the players but also those who are watching around can enjoy a refreshing feeling. You can also play cooperatively with friends, and you can play the same music on different music scores and play music with everyone. A sense of unity when everyone's music matches is fun! By the way, the current work day is undecided. Look forward to appearing in the game center!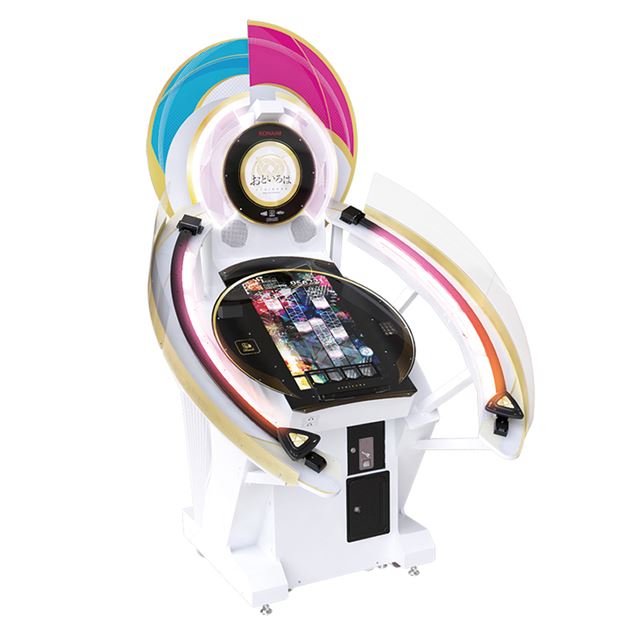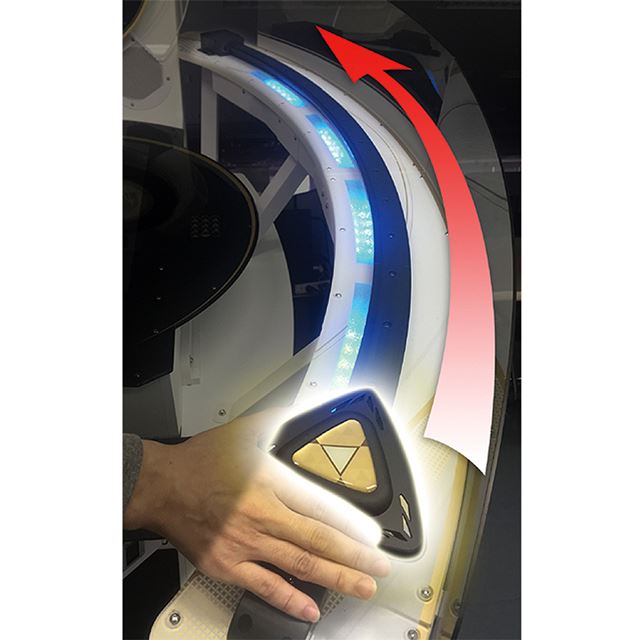 Play the sound by moving the slider next to the housing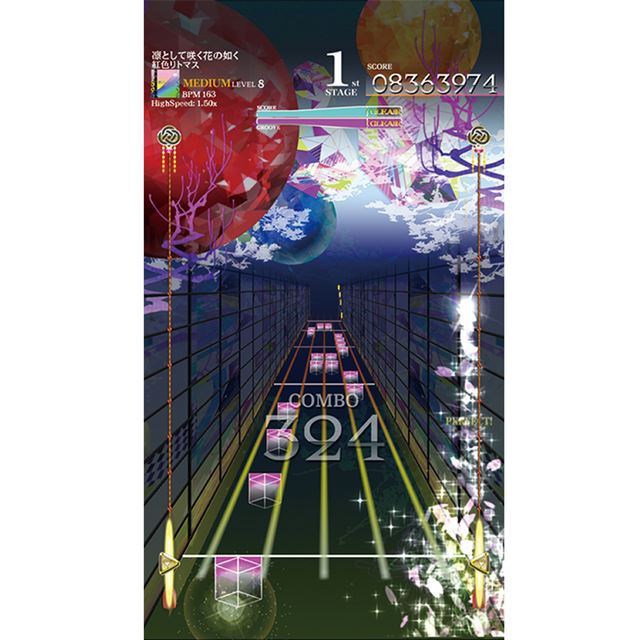 Press the buttons at the right time to play along with the scrolling score.
"Otoiroha" (Konami)
(C) Konami Digital Entertainment
Music game that everyone can feel like a pianist with a mysterious keyboard-type device
"nostalgia"
"Nostalgia" with "Piano" as a motif is a music game that plays the piano along with the ball flowing from the screen. I think it's a common game, but it's an unprecedented keyboard-type device that is neither a touch panel nor a piano. Moreover, it reflects the height and strength of the piano keys and reproduces even delicate touches. If the finger position roughly matches the score, the correct sound will be heard. Even those who cannot play the piano can easily enjoy the performance. The operation time has not been determined.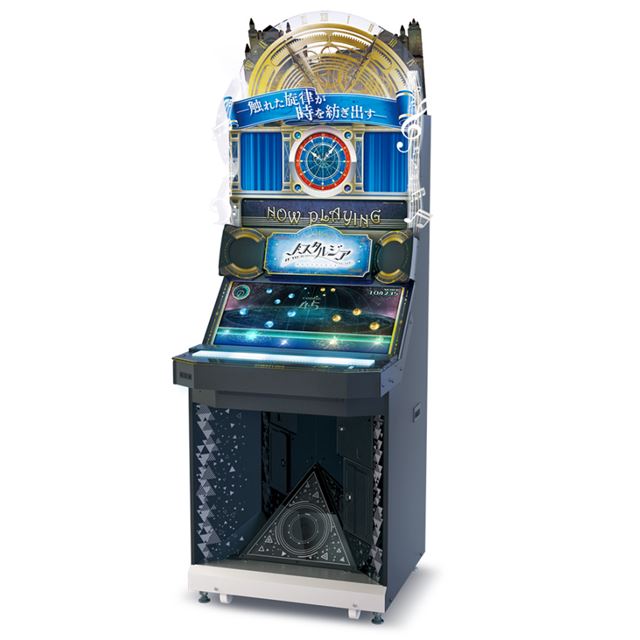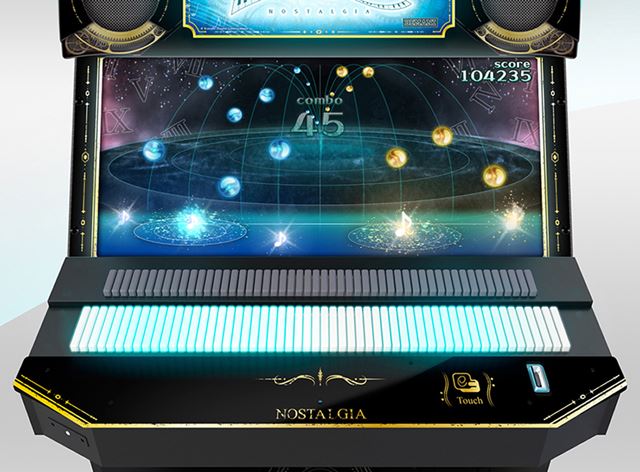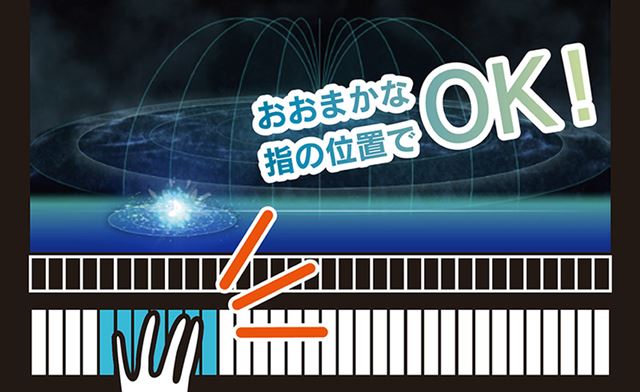 There are keyboards similar to the piano, and press the keys according to the music that flows. Just push the rough position, so even beginner piano can enjoy
The sequel to "Tekken 7" is a demon from "Street Fighter"!
The sequel to the popular 3D fighting game "Tekken 7", "Tekken 7 FATED RETRIBUTION" has appeared. In this work, the quality of graphics has been greatly improved, and it has become possible to enjoy battles with even greater exhilaration. In addition, as a key figure in the story of this work, the character "Goki" of the fighting game "Ultra Street Fighter IV" of Capcom of other companies appears. You can enjoy the dream battle of "Tekken" "Heihachi" and "Goki" fighting for death. I am looking forward to the day I can fight because it is scheduled to start operation this summer.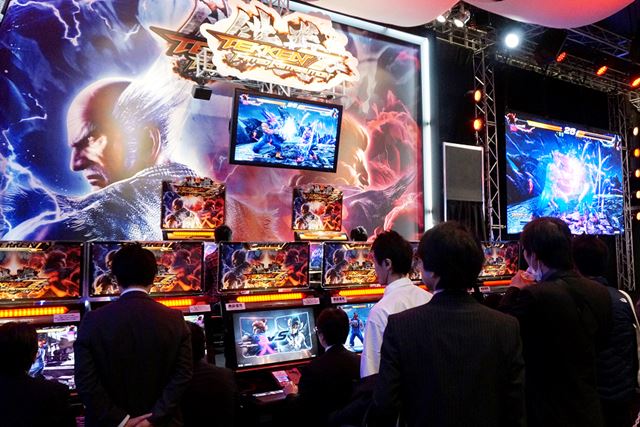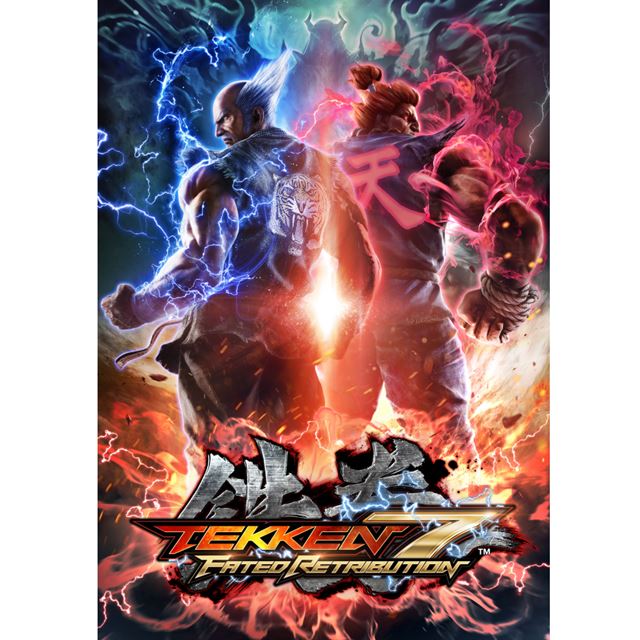 The character of the popular fighting game "Street Fighter" entered Tekken. Unprecedented fight and excitement
"Tekken 7 FATED RETRIBUTION" (NAMCO BANDAI Entertainment)
TEKKEN ™ 7 FATED RETRIBUTION & (C) BANDAI NAMCO Entertainment Inc.
Teams nurtured in the app version can challenge in the arcade version
"Jikkyou Powerful Pro Baseball BALL ☆ SPARK"
The popular baseball game "Power Pro" series becomes "Jikkyou Powerful Pro Baseball BALL ☆ SPARK" and you can play at the game center. A new controller is installed as an element unique to the arcade version, and you can play the action baseball of "hitting, throwing, and running" comfortably. In addition, it is linked with the smartphone version of "Jikkyou Powerful Pro Baseball", and it is possible to play a game with a raised team. The operating period is not yet determined. I can't wait!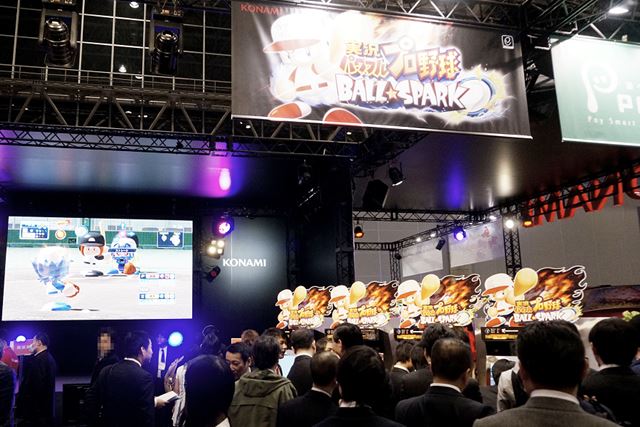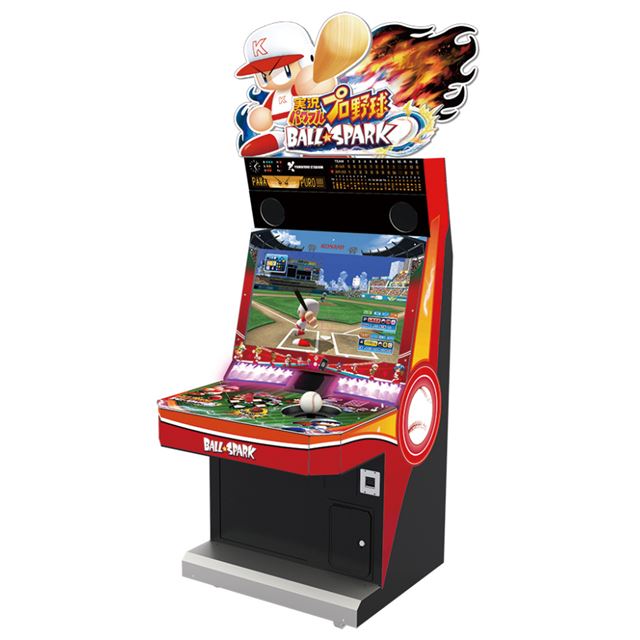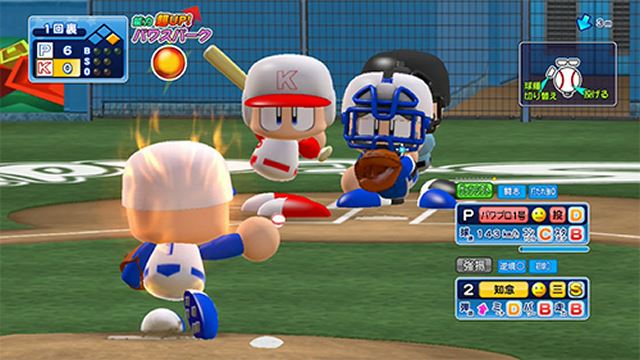 A popular professional baseball game for home and smartphones can finally be played at the arcade!
"Jikkyou Powerful Pro Baseball BALL ☆ SPARK" (Konami)
(C) Konami Digital Entertainment
There are also a variety of new prizes that you can get on the prize machine!
A prize machine that is very popular in game centers. It's a game where you get a stuffed toy or figure of a prize by operating a crane, but many people have put in a lot of coins to get the prize you want. It is a prize that everyone wants, but in fact new works are made every week and put into game centers. Many such new prizes were displayed in a prize zone in one corner of the venue. In addition to recent popular characters such as "Osomatsu-san", "Lupin III", and "Kantai Collection -KanColle", there are also prizes of characters that have been familiar for many years such as "Disney" and "Pokemon" It was all in line.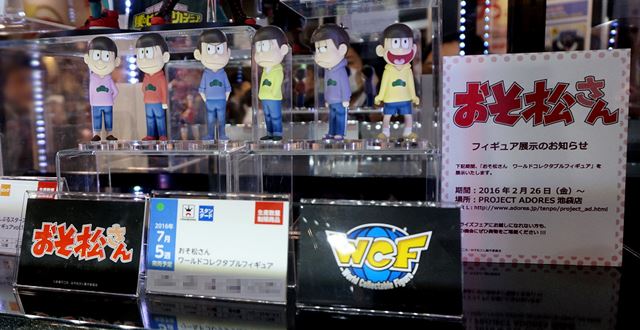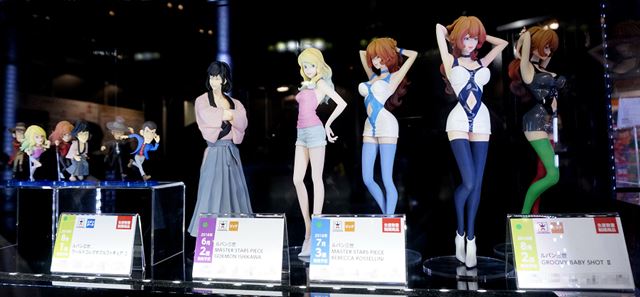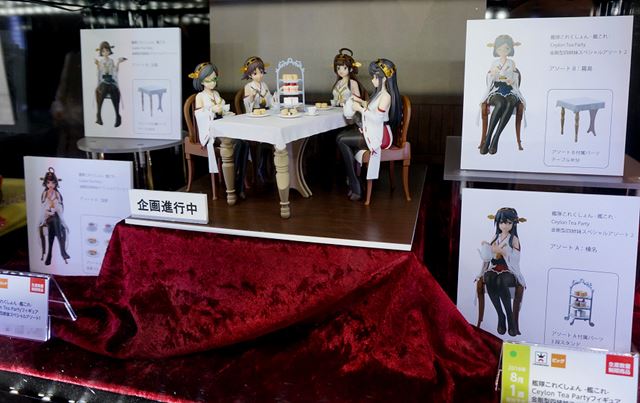 Many prizes to be released in the future were on display. The figure is a masterpiece of high quality
(C) Fujio Akatsuka / Osomatsu-san Production Committee
(C) Monkey Punch / TMS / NTV
(C) 2015 DMM.com POWERCHORD STUDIO / C2 / KADOKAWA All Rights Reserved.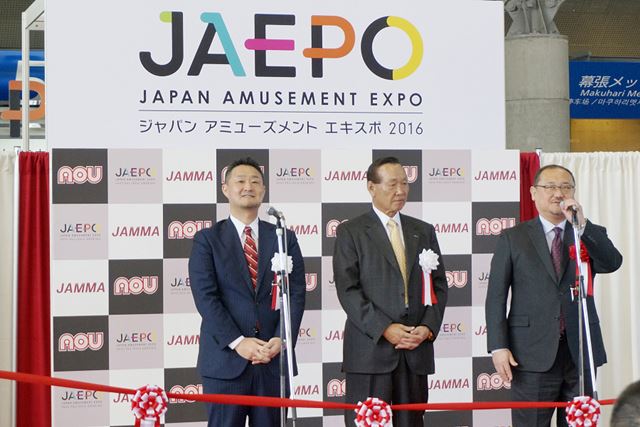 At the opening ceremony, it was announced that next year's JAEPO will be held at Makuhari Messe for two days, February 11 (Sat.) and 12 (Sun.), 2017.