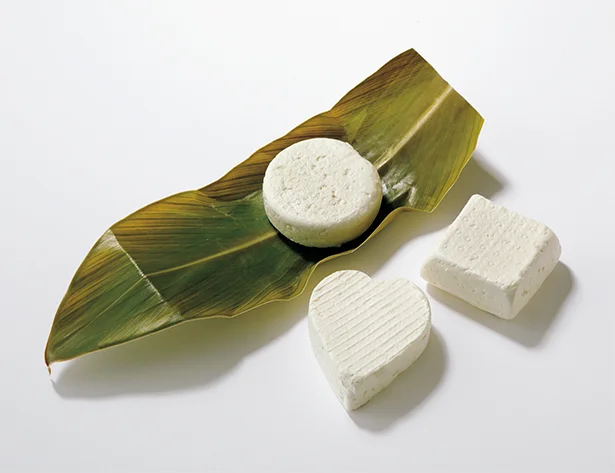 GOOD CHEESE GOOD PIZZA "3 GOOD CHEESES"
Hull Fromajuri Cafe "Hull, Blue"
"Grilled cheese" from Cheese Studio HAKU
"Nachi, Moe, Yufu" from Yufuin Cheese Studio
"Chura-san, Kana-san, Shell Ginger" from Miyakojima Cheese Studio
Cheese workshops that are particular about raw materials and manufacturing methods are increasing all over Japan.
A collection of unique Japanese cheeses made from fresh milk.
How about ordering to enjoy the fresh flavor and aged umami?
GOOD CHEESE GOOD PIZZA "3 GOOD CHEESES"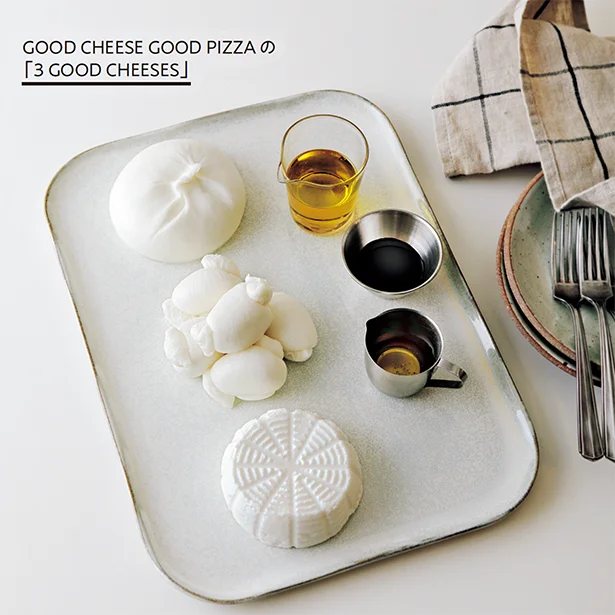 "Fresh cheese born in Tokyo using freshly squeezed milk"
A 3-piece set of fresh cheese made from freshly squeezed raw milk delivered from a ranch in Kiyose, Tokyo every morning at the workshop attached to the Hibiya store.
You can enjoy "ricotta" with a creamy texture, "mozzarella nodini" with a chewy texture and milky taste, and "burrata" with fresh cream and fibrous mozzarella wrapped inside.
▷ 3 GOOD CHEESES Ricotta 120g, Mozzarella Nodini 150g, Burrata 150g / GOOD CHEESE GOOD PIZZA
..