Hyundai Kona N is the name of the high-performance version with a turbocharged 2.0L I4 engine, accompanied by a completely new sporty appearance compared to the regular version.
Hyundai Kona N 2021 specials
Advertising campaign for Hyundai Kona N It started when the Korean automaker released new photos and details about the upcoming model. Called a "Crossover for speed enthusiasts", the Kona N will become the first high-performance crossover from Hyundai.
Hyundai retains the specs, but has confirmed that the Kona N definitely has a turbocharged 2.0-liter engine mated to an eight-speed dual-clutch transmission. Hyundai also promises that the Kona N will be equipped with "a variety of high-performance vehicle equipment, such as Launch Control and an emotional audio experience".
For comparison, the Hyundai Kona N will rank above the Hyundai Kona N Line in the product category. The Kona N Line inherently has a turbocharged 1.6-liter four-cylinder that produces 195 hp and 265 Nm. In addition to having a larger engine, the Hyundai Kona N can have up to 275 horsepower. To break the stereotype that crossovers don't feel sporty, the Hyundai Kona N is designed to provide "the fastest and most powerful driving experience possible.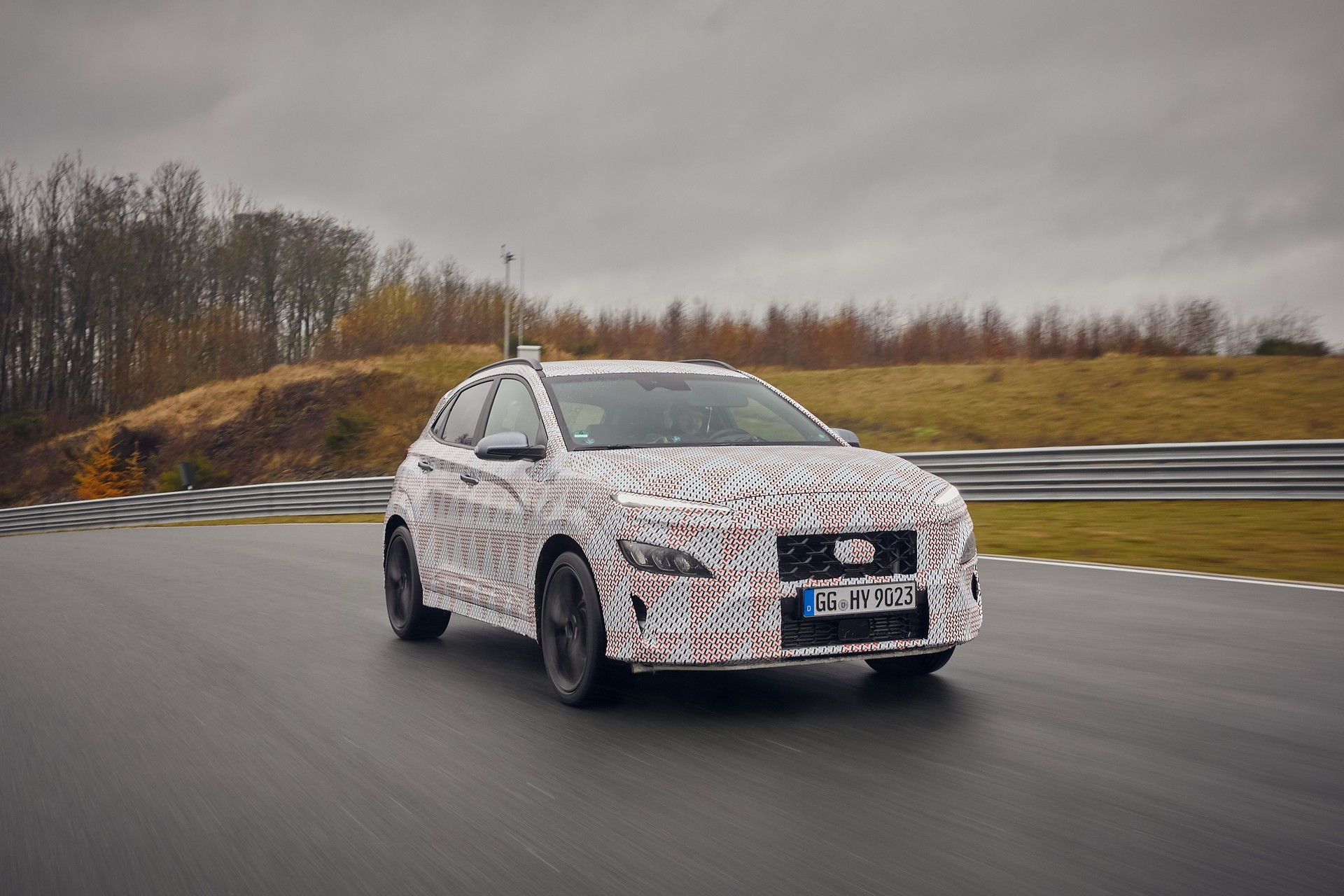 What Hyundai has yet to confirm is what drivetrain the Kona N will use. Previously, there were rumors that the Hyundai Kona N would have AWD, but it is likely that it will be equipped with front-wheel drive like other Hyundai N models. Regardless of the drivetrain, the Hyundai Kona N gets launch control, larger brakes, new suspension settings and other performance tweaks.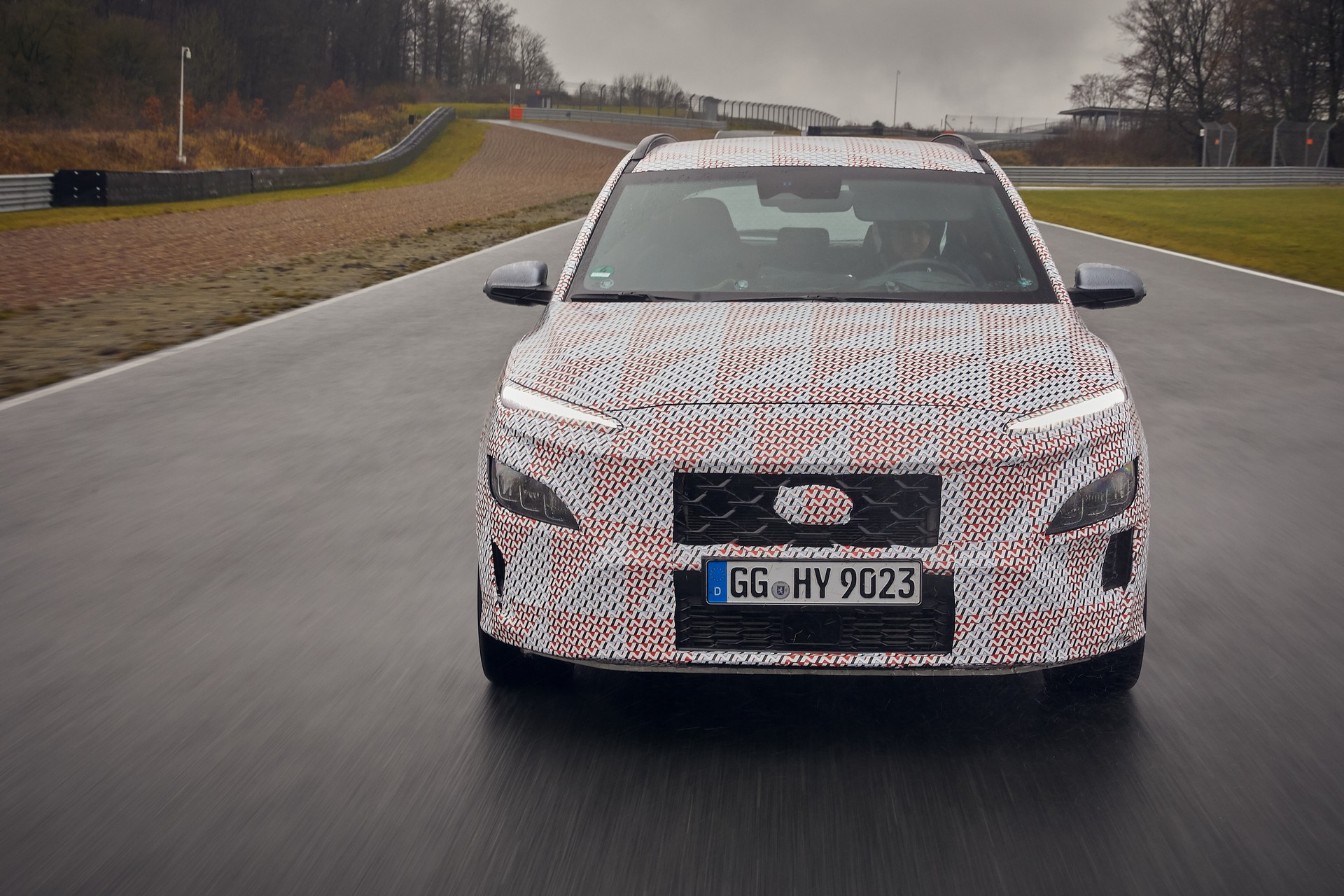 To make a visual difference to regular Hyundai Kona cars, the Kona N will have a more aggressive bump design, a larger grille, large wheels with performance tires, new rear spoiler and dual exhaust ends. . In addition, Hyundai Kona N also owns N brand's signature Performance Blue color. No interior images have been announced in the official announcement, but customers can expect new seats, thicker steering wheel. , blue seat belts and some other cabin tweaks.
Hyundai says details about the Kona N will be revealed gradually "in the coming weeks". This model is only confirmed to be launched in Europe in the first quarter of 2021, other markets such as Vietnam may have to wait until the end of the year.
Price of Hyundai Kona 2021 in Vietnam

In our country, the Hyundai Kona 2021 is available in 3 versions including Standard 2.0AT, Special 2.0 AT and 1.6 Turbo. Hyundai Kona's main competitors in the market are Ford EcoSport, Honda HR-V. Thanks to the competitive price of only VND 636 million, Hyundai Kona has determined its leading position in the segment with sales of thousands of units per month.
| Version | Selling price (million VND) |
| --- | --- |
| Hyundai Kona 2.0 AT Standard | 636 |
| Hyundai Kona 2.0 AT Special | 699 |
| Hyundai Kona 1.6 Turbo | 750 |
.