Not long ago, Hyundai has released the first official sketch images of the new generation i20 small hatchback. As planned, Hyundai i20 2021 will officially be released Geneva Motor Show 2020 takes place next March. However, no need to wait until this point, the pictures taken in studio's Hyundai i20 2021 has been released online.
These leaked images demonstrate that the Hyundai i20 2021 applies the latest Sensuous Sportiness design language of the Korean brand, similar to the Sonata brother. As a result, the front of the Hyundai i20 2021 looks sharper than before and comes with a Cascading Grille grille, headlights as well as a more angular front fog lamp socket.
In addition, this B-sized hatchback comes with a new bonnet with prominent ribbed lines. The gap between the bonnet and the grille on the old Hyundai i20 has disappeared. On the front bumper, there is a small wing painted black, increasing the sportiness of the vehicle.
Turning to the side, we will see a bold ribbed line located on the door handle, helping the car have a more aerodynamic design. Add to that a new set of alloy wheels mixed in two colors as well as the roof and pillars painted in black, in contrast to the window borders flipped up in column C.
Behind, Hyundai i20 2021 is supplemented with a unique design with fancy and connected "Z" LED taillights. This cluster of taillights divides the tailgate into two parts with the upper part black and the lower part painted the same body color. Finally, the car is supplemented with fake wind diffuser and reflective lights located quite low.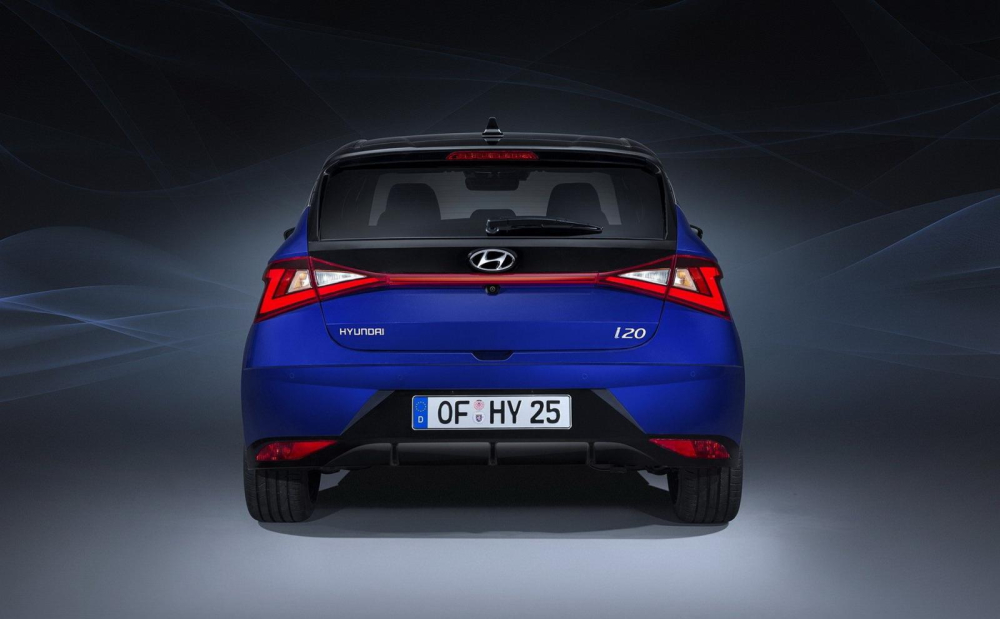 There is no image of the interior of the Hyundai i20 2021 yet. According to Hyundai, the car will have more modern technology such as two new 10.25-inch screens.
Similarly, the engine of the new generation Hyundai i20 has not been revealed. According to some sources, the car will be equipped with a 3-cylinder, turbocharged, 1.0-liter engine. In addition, there is also a 4-cylinder gasoline engine, naturally aspirated, 1.2-liter capacity. That's not to mention the 1.6-liter, turbocharged 4-cylinder petrol engine that produces a maximum capacity of about 200 hp for the Hyundai i20 N 2021.
When available, the Hyundai i20 2021 will continue to compete with rivals such as Honda Jazz, Ford Fiesta, Volkswagen Polo and Mazda2. In the last year, sales of Hyundai i20 in the European market decreased from 91,272 units to 84,218 units because many customers switched to crossovers. However, not only the Hyundai i20, but even the best-selling cars in Europe such as Volkswagen Polo or Ford Fiesta also affected.
Lan Quyen
.