Anchor new skin and popular workshop map implementation are launched simultaneously
A party game full of countless joys and challenges, "Human Failure" has been deeply loved by Chinese players since its launch. Game founder Tomas from No Brakes Games and producer Gary from CurveDigital were interviewed for the first time in four years, and for the first time publicly announced that global sales have reached 25 million units. In line with the persistence of the spirit of independent games, "Human Disaster" has insisted on free version updates during the five years of its publication, constantly adding new content, and holding multiple global level production competitions with prizes of up to 10,000 US dollars. To reward Chinese players for welcoming the Lunar New Year, the "Chinese New Year Hall" will be released on Steam globally on February 11 this year.
Several local Chinese creators present an ingenious "Spring Festival Hall" for everyone
To pay tribute to Chinese players, the game official held the "Spring Festival Hall" global level production competition with the theme of the Chinese New Year in the summer of 2020. It has received enthusiastic responses and participation from Unity map authors around the world, including famous domestic map authors. Langweixian, Rabbit Meowowo and so on. The competition was won by Li Muyao, a mathematics college student from China, who contributed to the overall design of the hall. The background music of "Spring Festival Hall" comes from the original music "Meng Kaiyuan" by Mo Yun, the leader of Station B, and the soundtrack of the trailer is from "China-P" by Xu Mengyuan.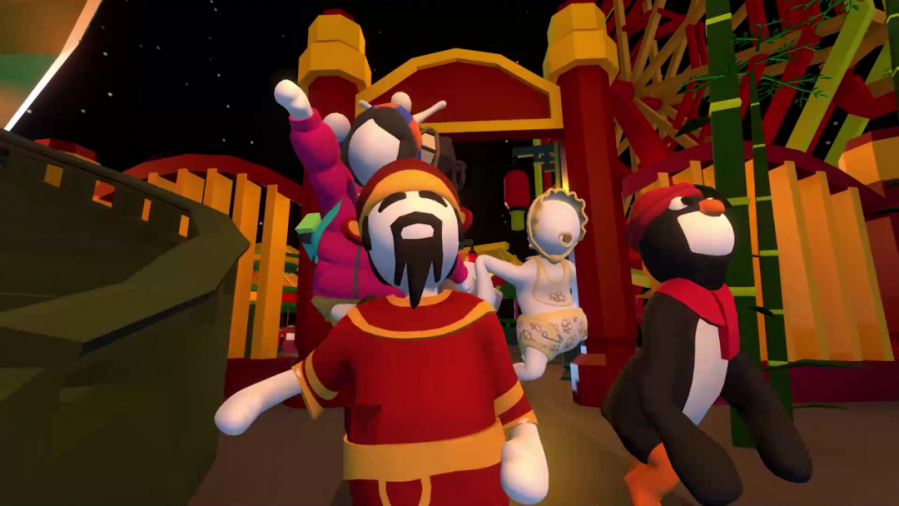 Champion skin and special guest of China Skin Creative Competition
The national champion and top five of the game skin creative contest have been announced. The author of the champion skin voted by the players is a female PhD student in particle physics from Shanghai. In addition, a small group of OvO, Dameier Xiaobawang, Xiaoyao Sanren, Xian Moumou, Lan Zhanfei five well-known anchor custom skins added to the game, will be launched together with the "Spring Festival Hall".
.