The cessation of cooperation with Huawei will cost US suppliers $ 56 billion in losses when it comes to exports, while affecting the work of 74,000 people.
The US and Huawei have experienced no less stress, before the US-China trade war began. However, in this battle, it is possible that even the "victor" will not win.
Recently, Andrew Williamson – H vice president of strategyuawei Technologies, said the White House ban could cost the US $ 56 billion in export losses and make 74,000 people lose their jobs. In addition, it also affects the work of people working in other fields.
In the past 6 months, US unfair treatment has severely affected Huawei. In particular, the enforcement of the trade ban is considered a threat to the survival of the company, but in an interview with Fox, Williamson said that due to ongoing business plans, the company is still in development process and in fact it is still developing.
"We hope to achieve double-digit growth this year. We also have a lot of contingency plans. The most important thing is that we are in a very unstable and uncertain political environment, so we are working hard to find solutions. "
Ren Zhengfei, founder and president of Huawei, said "We can cut output in the next few years, sales will drop by $ 30 (worse case), sales revenue this year and next year are expected to reach about 100 billion yuan. The next two years, we will come back and be stronger."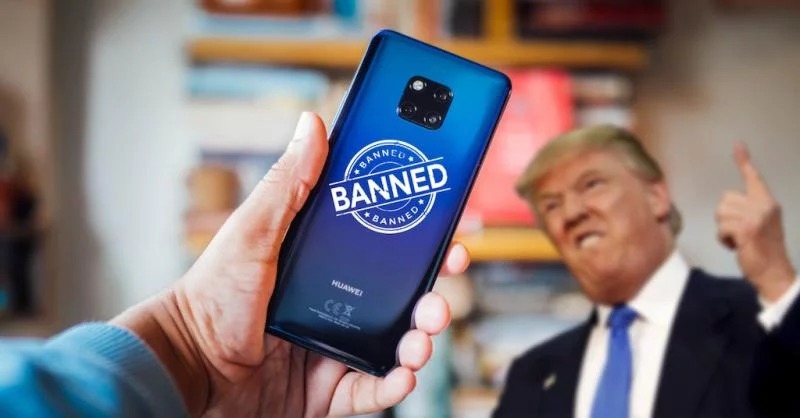 Williamson said that Huawei is really a big customer of US technology companies. The budget they spend every year in the US alone amounts to $ 11 billion. Therefore, the US ban will have a big impact on finance.
According to him, the suspension of cooperation with Huawei will cost US suppliers $ 56 billion when it comes to exports, while affecting the work of 74,000 people. The impact is mainly concentrated in the technology sector, but it is clear that this is a decline in US export sales, so it will have a large-scale impact and affect other sectors as well.
Asked if the US ban on Huawei was resolved, Williamson said if the US continues to prevent Huawei from cooperating with US companies, the ban will only be counterproductive. "Huawei will invest in R&D and conduct business operations in other countries, where they welcome us."
He pointed out that any market limits free competition, the final affected people are still consumers, because commodity prices will rise. In addition, if the US tries to restrict Huawei completely, the deployment of 5G networks may be delayed from one and a half to two years. The real risk is the benefits of 5G and the economic benefits will be delayed, while directly affecting businesses and consumers.
---
Currently, to help readers understand the latest, hottest technology information, CellphoneS officially established fanpage "Sforum.vn technology news page", Here information about attractive technology is always updated regularly and continuously.
Please like the page Sforum.vn Follow the following link: https://www.facebook.com/SforumTech.
Or visit the website Sforum.vn to instantly read extremely hot technology news.


Lê Long