Huawei releases Changxiang Tablet 2: Take SMIC 14nm Kirin 710A, a good helper for students to learnFrom 1599 yuan
2020-07-30 16:37:12
3 likes
2 Favorites
5 comments

Direct link
This article was released under the authorization of Fast Technology. The original title: Huawei Enjoy Tablet 2 Release: SMIC 14nm Kirin 710A, starting at 1599 yuan, the content of the article only represents the author's point of view, has nothing to do with this stand, please do not reprint without permission.
Huawei also officially released the new Changxiang Tablet 2. The highlight is that it is equipped with a Kirin 710A processor manufactured by SMIC's 14nm process. It was previously used for the Honor Play 4T. It is reported that the Honor Play3 will also be introduced.
As the first chip of the Kirin 7 series, the Kirin 710/710F is manufactured using TSMC's 12nm process and integrates four A73 and four A53 CPU cores. The highest frequency is 2.2GHz, while the Kirin 710A of SMIC's 14nm process version is the highest The frequency drops to 2.0GHz, and everything else is exactly the same.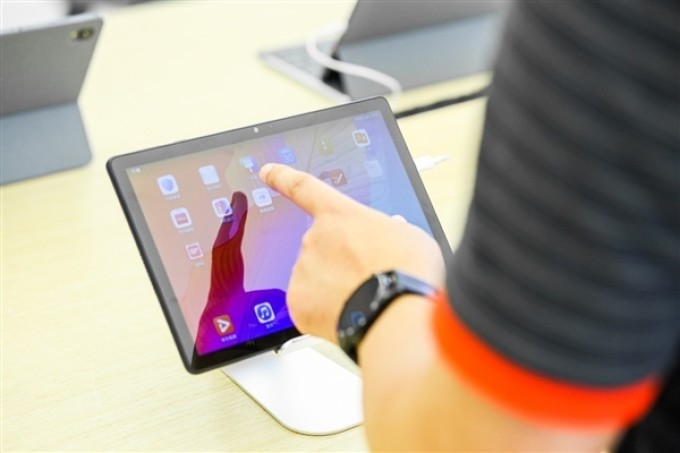 Huawei Enjoy Flat 2 is equipped with a rounded surface appearance, a curved arc design, sandblasting anode process brings a matte texture, and a slim body.
Equipped with a 10.1-inch full HD screen with a resolution of 1920×1200 and a 16:10 aspect ratio is more suitable for watching videos. The contrast ratio is 1000:1, it supports the blue-light protection eye protection mode, and has passed the eye protection certification of the National Eye Engineering Center and the low blue light certification of TUV Rheinland.
At the same time, it also has 1620 super linear large amplitude left and right double speakers, Smart PA, Harman Kardon professional tuning, support for surround stereo sound, Histen 6.1 sound technology.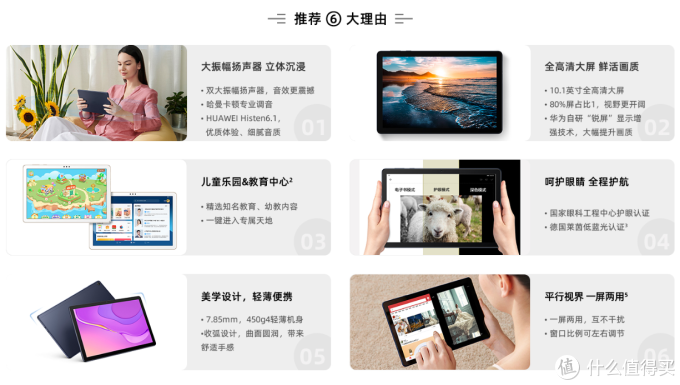 Huawei Enjoy Tablet 2 is also a good helper for primary and middle school students to learn. It is equipped with an "education center" function that focuses on online learning, and supports six-strength protection and anti-addiction design.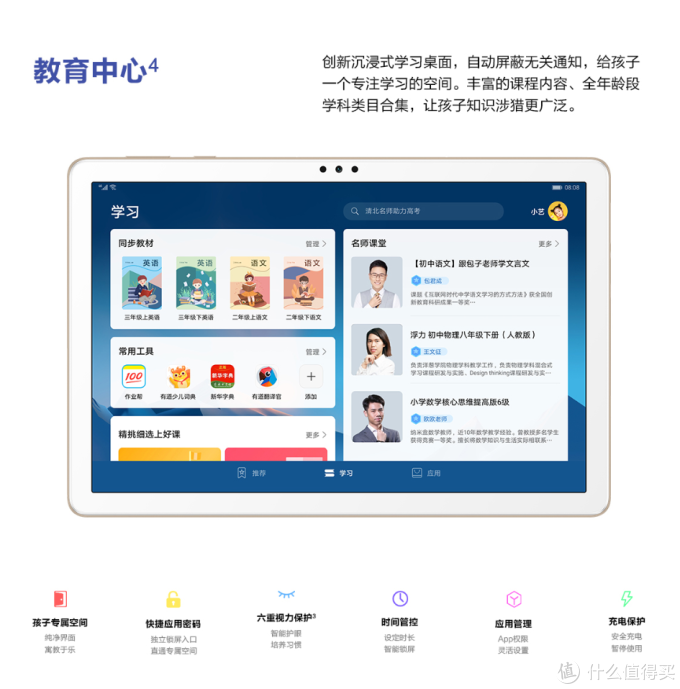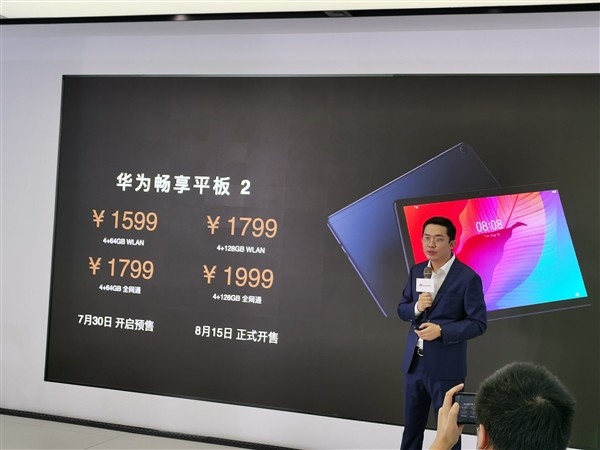 In terms of price, the low configuration (4GB+64GB Wi-Fi) is priced at 1,599 yuan, the medium configuration (4GB+128GB Wi-Fi) is 1,799 yuan, and the medium configuration (4GB+64GBNetcom) 1799 yuan, high-end (4GB+128GB full Netcom) 1999 yuan, currently low-end and mid-range Wi-Fi versions are on the shelves for pre-sales, interested can pay attention to, scheduled to officially go on sale on August 15.
Unauthorized, no reprint

.