Review
A lot of the latest functions such as dual camera and DSDV supervised by Leica!
Huawei "Mate 10 Pro" haste review. Highest performance with AI
Huawei announced the latest smartphone "Mate 10 Pro" on November 28, 2017. Speaking of Huawei, it is popular as a so-called high cost smartphone with excellent performance at a low price, but this machine is a high-end machine with the latest features generously equipped. The release is scheduled for December 1, and the estimated market price is 89,800 yen (excluding tax). Since we were able to try out such a "Mate 10 Pro" before its release, we will report usability focusing on the latest features that are notable.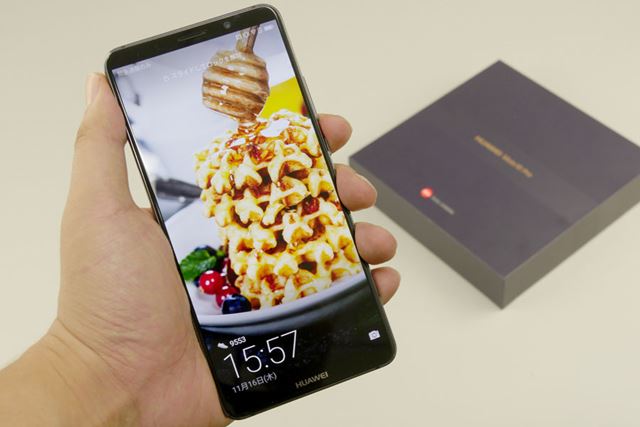 "Mate 10 Pro" with the latest features such as artificial intelligence (AI) processor, dual camera supervised by Leica, narrow frame design, DSDV (dual SIM dual VoLTE)
Check the appearance before the latest features you care about!
The display of "Mate 10 Pro" is an organic EL (2160 x 1080) panel of about 6.0 type. By adopting the narrow frame design that is becoming mainstream these days, it boasts a high screen occupancy of 81.61%. Most of the front of the console is a display, providing a high-level viewing experience.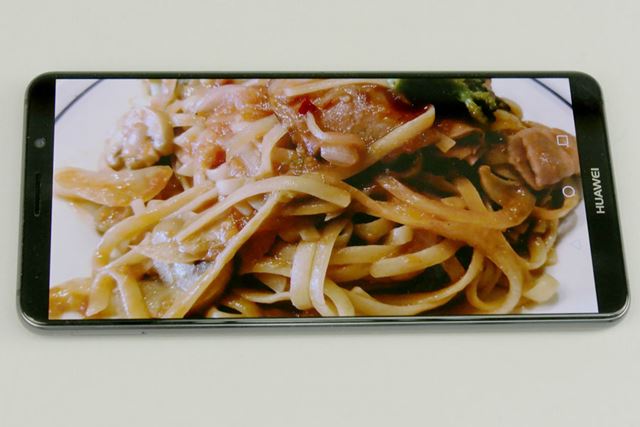 The screen adopting OLED has high contrast and is perfect for viewing photos and videos
The vertically long body is easy to hold by hand, and the operability with one hand is not bad. The back is made of glossy glass and has a high-class feel like a high-end machine. It's made of glass, so I want to be careful about falling. It is likely that you will need to wear a cover when using it.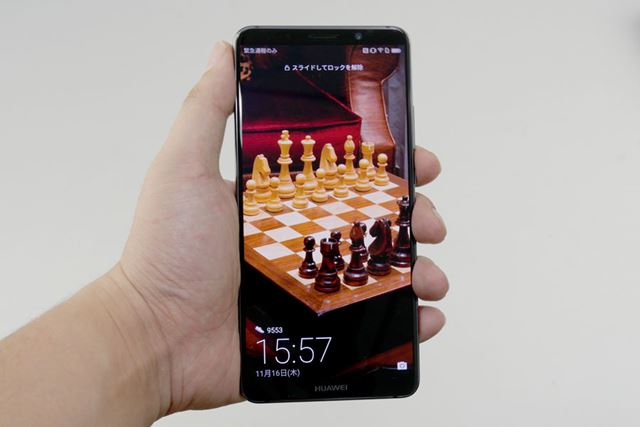 The body size is 74.5 (width) x 154.2 (depth) x 7.9 (height) mm. Weight is 178g. It may be harsh if it is a woman's hand, but it is a size that is easy enough to hold with one hand for an adult man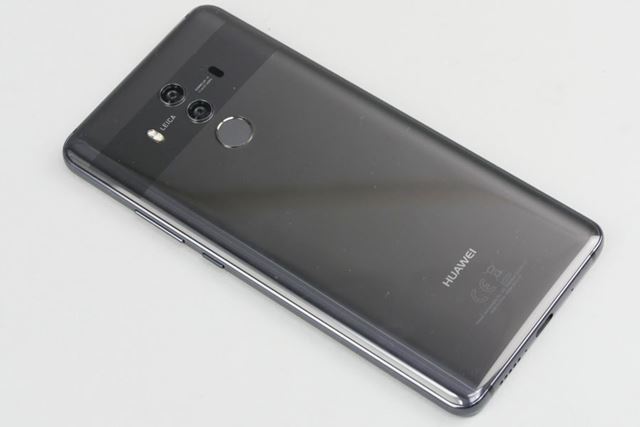 The back with two cameras lined up vertically. It is stylish that the camera part has a stripe pattern. Immediately below the camera is a fingerprint authentication sensor. The side is designed to draw a curved surface, contributing to the fit to the palm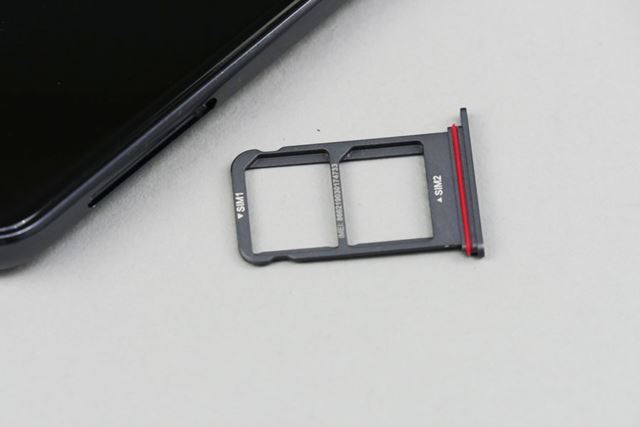 There is a slot on the left side of the main unit that can store two nanoSIM cards. LTE compatible bands are B1 / 2/3/4/5/7/8/9/12/17/19/20/26/28/32/34/38/39/40/41. Please note that it does not support microSD card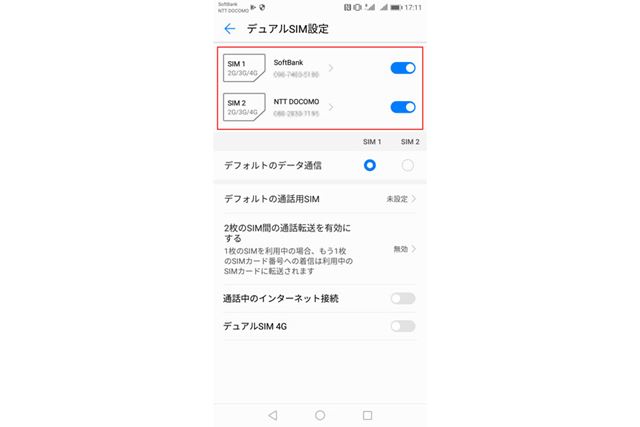 "Mate 10 Pro" is compatible with DSDV, which can simultaneously stand by two nanoSIM cards that support 4G data communication and VoLTE voice communication. It seems to be useful if you have two 4G nanoSIM cards for private and work use. However, VoLTE will be supported only by SoftBank at the time of announcement
What was worrisome about the external design was that it did not have an earphone jack. To use the earphone, you need to prepare a wireless earphone or connect to the USB-Type C port via the included conversion adapter. "Mate 10 Pro" is compatible with IP67 water and dust proof function, so it seems that the earphone jack had to be cut off to realize the water proof function. I wanted the earphone jack to be installed because it is a high-end machine, but is this also the demand of the times?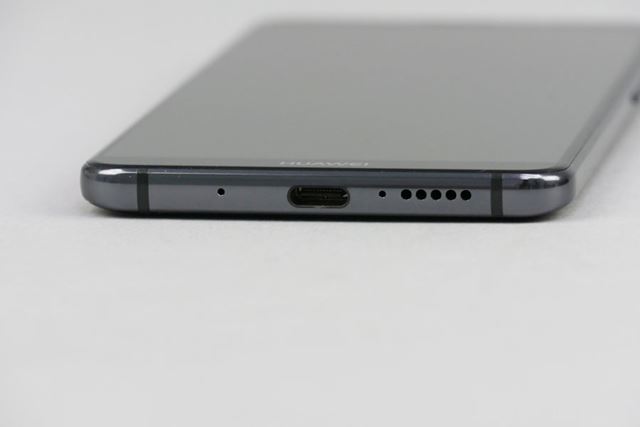 Points to worry about not equipped with earphone jack
Highest performance on current machines with AI processor
The basic specifications of the "Mate 10 Pro" are SoC "Kirin 970" (octa-core CPU 2.36GHz x 4 + 1.8GHz x 4), 6GB of memory, 128GB of storage capacity (not compatible with microSD). The Kirin 970 SoC features an AI processor called NPU in addition to the CPU and GPU.
NPUs have the ability to perform 25 times the performance and 50 times the power efficiency of CPUs for tasks such as image recognition. By allocating resources according to the user's usage, users can take advantage of various benefits such as faster application startup and response, longer battery life, faster tasks such as image recognition, and constant response speed over long periods of use. To bring to.
As a trial, we performed benchmark tests with "AnTuTu Benchmark", "Geekbench 4" and "3DMark", and recorded a perfect score for any test as a high-end machine. In "AnTuTu Benchmark", "176047" beat the score "175992" of "Galaxy Note8" and the score "166307" of "Xperia XZ Premium" which were previously measured in price.com magazine. Although it is not a score of Dantotsu, it can be said that it is one of the best Android smartphones available in Japan.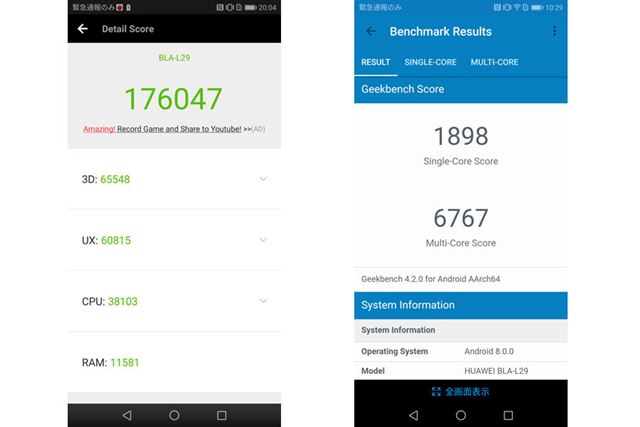 "AnTuTu Benchmark" score is "176047", "Geekbench 4" score is "1898" for single core and "6767" for multicore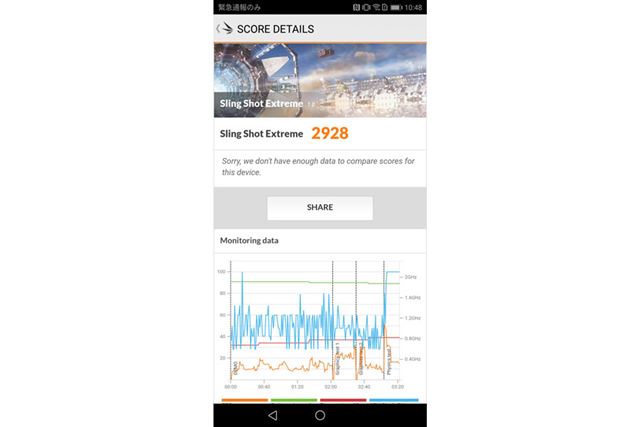 The score of "Sling Shot Extreme" of "3DMark" which measures 3D performance is "2928". In this case, you will be able to play 3D games without difficulty
The screen scrolling and launching of the application were very smooth and I didn't feel any stress in the range I tried for several days. Satisfies the standards we want to have as a high-end machine. What makes you feel the power of NPU is that this performance lasts forever. If you keep the same processing speed even after one year from purchase, it can be said that it is really amazing. The battery capacity is 4000mAh, and you will have enough for a day unless you use it very heavy.
With the support of AI, amateurs can take professional-level photography
After a few days of testing, the camera was the most recognizable benefit of AI. Like the P10 series, the company's main line, it uses a 12-megapixel RGB sensor and a 20-megapixel monochrome sensor that specializes in grayscale gradation, with a dual lens specification jointly developed with Leica. In addition, it has a function (real-time subject recognition) that uses AI that has learned over 100 million images to automatically select the optimal setting for the subject or scene simply by pointing the camera. Even users who don't know much about camera settings can easily take professional-looking photos.
This real-time object recognition detects 13 objects and scenes such as text, food, sunset / sunrise, and night scenes. It also recognizes the differences between dogs and cats. When I tried it, I pointed the camera at the subject and recognized it in about one second, and automatically selected the mode. The combination of the AI ​​and Leica supervised lenses allowed me to take high-quality photos even if I was taking photos with a lot of fun.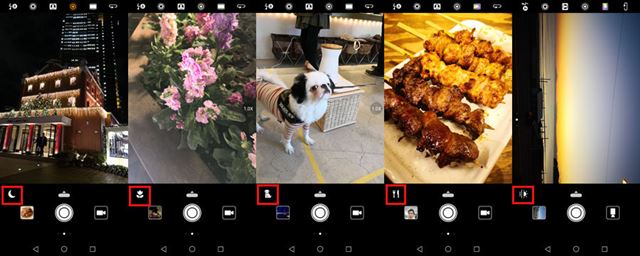 When the camera recognizes the subject, icons indicating the respective shooting modes are displayed at the lower left (from the left, a night view, a flower, a dog, a hood, and sunset). No need to manually switch shooting modes according to the subject or shooting scene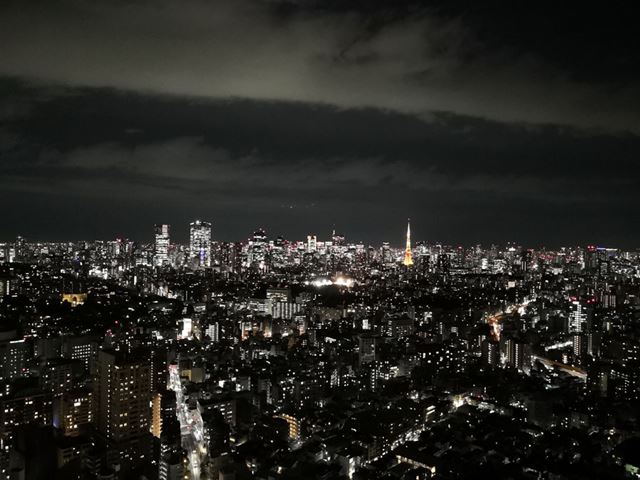 You can easily shoot a night view that is difficult with a smartphone by leaving it to AI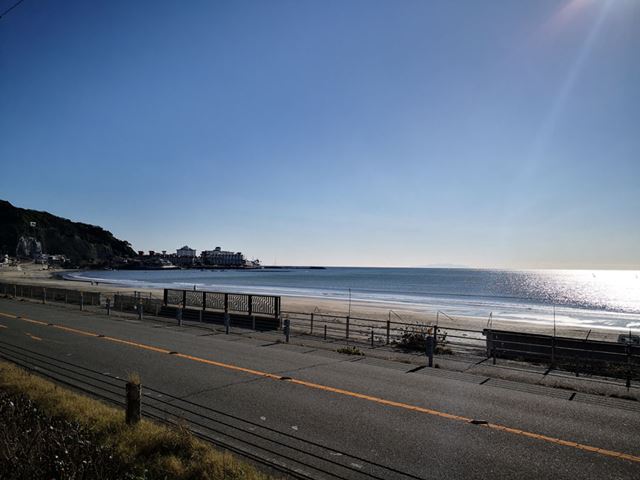 One shot taken in "sunrise mode" selected by AI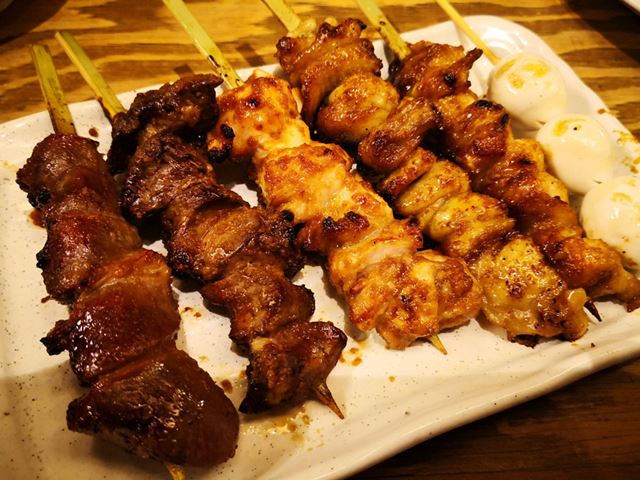 Shooting in AI "food mode". It is very easy to select the optimal shooting mode just by pointing the camera
In addition to the automatic setting by AI, there are also shooting modes that can be set manually, such as "portrait", "night sky", and "film". If you are not satisfied with the shooting mode set by the AI, you can manually select the mode. It is fun to take black and white photos because it is a camera with a unique monochrome sensor developed jointly with Leica.

One of the modes I set manually is "Film Mode". There are three preset modes supervised by Leica, "Standard", "Clear Color", and "Soft Color", which express different colors (photos from left are "Standard", "Clear Color", "Soft Color" color")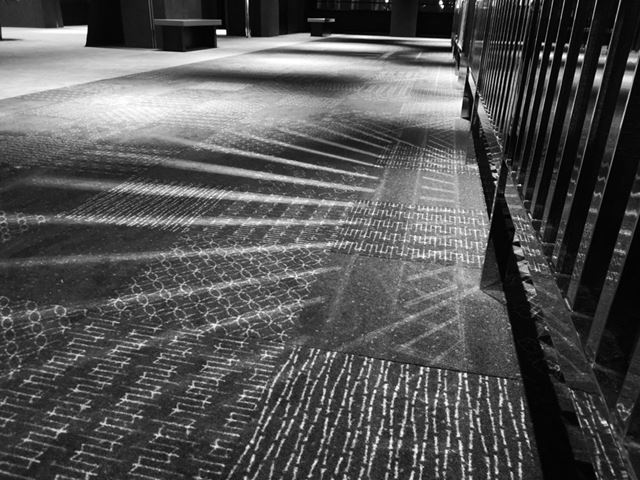 " Monochrome " that can capture details firmly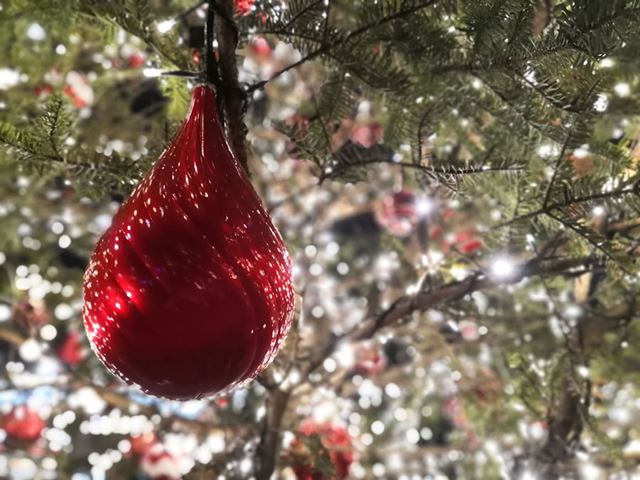 "Wide aperture" to blur background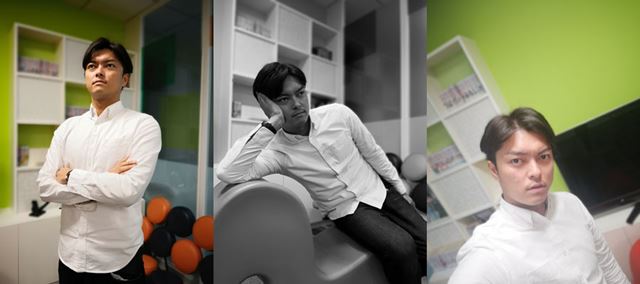 "Portrait" ideal for portrait photography. I'm glad that you can use "Portrait" even when shooting in monochrome or when shooting with the front sub camera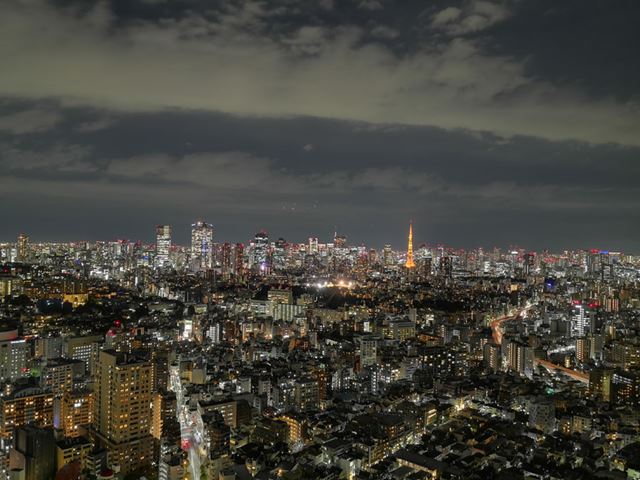 Night view taken in the "night sky". Although the exposure time was 13 seconds, I was able to shoot a beautiful night view by fixing the smartphone firmly
The benefits of AI are also in the translation function!
"Mate 10 Pro" comes pre-installed with a translation application "Microsoft Translate" for Android, which is customized for Huawei smartphones equipped with an NPU. Normally, translation software sends input information to the cloud and receives appropriate translations from the cloud, but " Mate 10 Pro " processes locally using NPU, so translation speed is high. Dramatically faster.
I tried the ability to capture English text and display a translation on the screen and it was certainly faster than Google Translate. Watch the video below to see how fast it is.
Conclusion
"Mate 10 Pro" has some attractive features such as no earphone jack and non-microSD card support, but it has attractive new features that cover it. Although it is not mentioned in this article, it also features high-resolution playback and features such as "PC mode" that displays on a large screen when connected to an external display (a separate Type-C to DisplayPort conversion cable is required). If you are looking for a high-performance device with a SIM-free smartphone, you should not lose any money even if you check it once.

Yuji Mizukawa (Editor)
An omnivorous writer with the latest gadgets and games. I'm interested in health care goods as it's recently become metabolic. On holidays I play games and watch movies.
.