App Gallery has been around for a while by Huawei, but since Google services are no longer available on Huawei phones, new users are more interested in this app. To see if this app store has anything good and if the App Gallery has the ability to replace the Play Store or not, please join me to find out through the review below.
Note: The article is translated and referenced from the Android Authority technology site.
See also: Huawei P40 Pro Plus detailed review: Camera "terrible" with vivid image quality, high-end overall design
Huawei App Gallery provides alternatives to some Google apps and other popular apps
As soon as Google services are no longer supported, Huawei has worked hard to come up with solutions to help users use services from Google. You can still access Google Map, Google translate, Driver in web format when searching in App Gallery app store. And you can add these websites to your home screen instead of installing apps.
Besides, Huawei's Phone Clone app gives you the ability to clone multiple apps from your old phone. Also, be aware that not all Android apps need to rely on GMS – Google Mobile Services to function properly. In practical experience, Google Maps still works normally when copied over.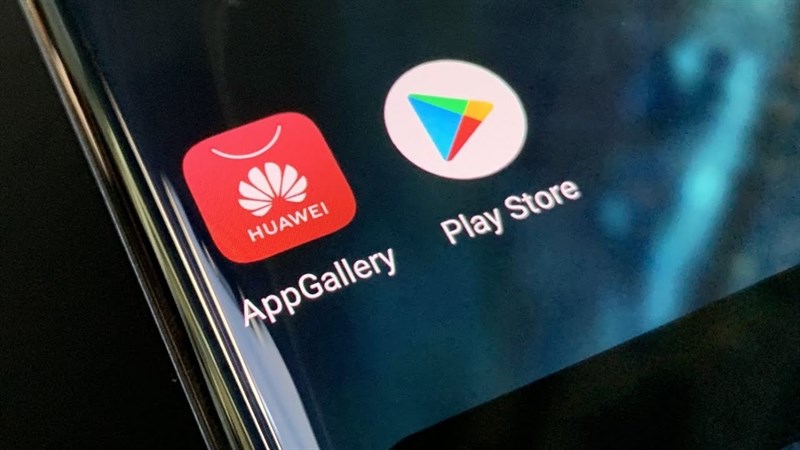 App Gallery still has some limitations such as: When you copy an application you will not get new updates, or you will have the trouble of using services through the website. But these are only short-term solutions and limitations, I believe that in the future Huawei will have long-term development strategies to assist users to overcome difficulties from the lack of Google services.
No longer the "sister of yesterday", App Gallery is renovating and perfecting
App Gallery has had a remarkable makeover not long before the Huawei P40's launch. Through customization of the interface, Huawei makes it easier for you to find apps thanks to suggestions right on the homepage.
One notable change that is highly appreciated by users is the gradual disappearance of suspicious applications, tampering, or posing safety risks to the device. Now you will be prompted for more popular apps than Snapchat, Telegram, Zalo … Although there are still suspicious apps, this is still considered a major improvement over the previous App Gallery.
For example, in October 2019 you will see a lot of fake Spotify or Netflix apps on the App Gallery, so far these fake apps have been mostly deleted.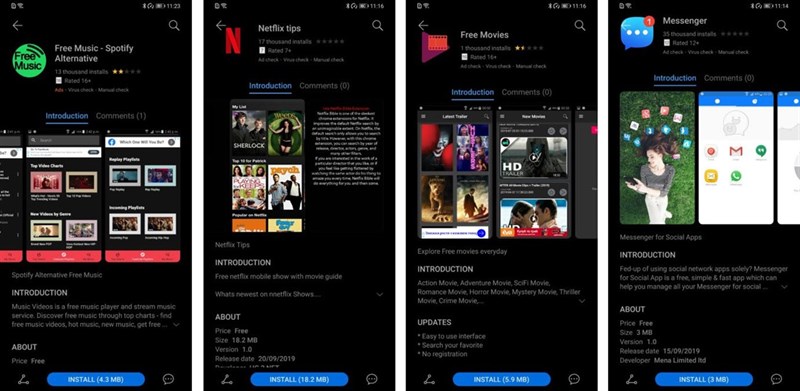 While there are improvements to search and app suggestions, App Gallery still has a couple of errors when it comes to searching. As usual, App Gallery will give you reasonable alternatives if the app you are looking for is not available in the store. Sometimes, this app store also gives you wrong apps with your given keywords or suspicious apps that are underrated by users.
For example, when you search for the keyword "music", the first result you will get will be an empty buffer application, the next results will be applications that are rated bad by the user. While popular and critically acclaimed apps like Deezer, Tidal are available, but not recommended. Getting users to discover new apps on the App Gallery is very important. Because all Huawei's efforts to attract app developers would be pointless if users don't care about and try these apps out.
App Gallery is developing towards more user-friendly and easy to use
Huawei has been taking steps to make App Gallery even more popular through service quality improvements. App Gallery has a specific category of apps to help novice users easily find necessary applications. When you click on the application, App Gallery will also provide you with many information about the application description, sharing, and contributing to the application …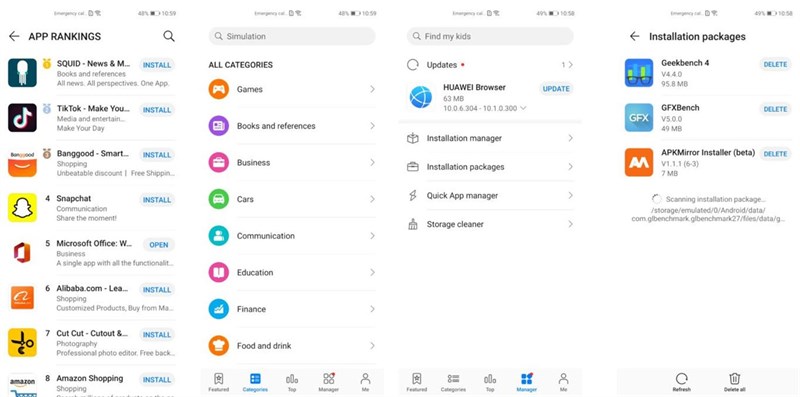 App Gallery's app charts are also clearly laid out, easy to understand, providing app information and recommendations from the developer that feels as familiar as it is on the Play Store. Another advantage is that the App Gallery shows less ads, you will be less annoyed when accessing this app store.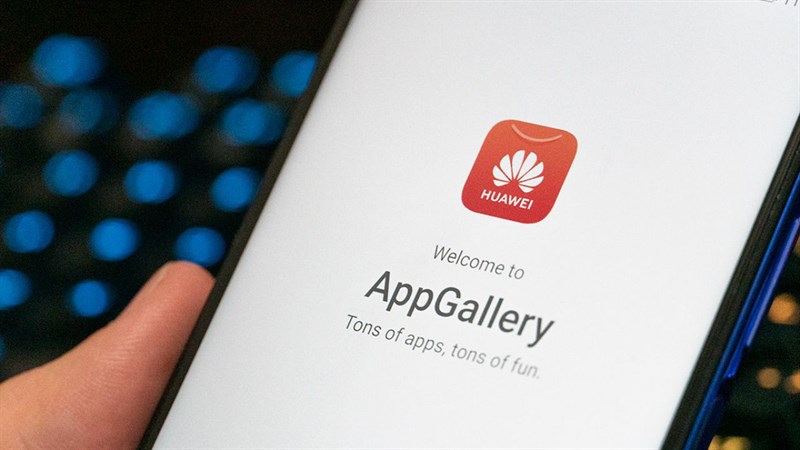 However, this ranking also shows the fact that App Gallery still has only a small number of users, when there are very detailed reviews or many applications have not yet been rated. And the applications in the App Gallery's category are not rated or given the number of downloads that users can choose from. This is one of the things Huawei needs to improve and learn from the Play Store.
Huawei's App Gallery also makes it easy to manage apps on your device even APK files, which is a very essential feature because sometimes you'll have to download apps from different sources. The Manager tab allows you to check for updates, install or uninstall apps and APKs across your device.
summary
It will be difficult to judge Huawei's App Gallery as good or bad, it will depend on how you feel when using it.
App Gallery is a pretty good tool in downloading and managing apps on your device. While there is still a need for improvements to the search functionality, stimulating users to discover new apps, or sorting app charts, Huawei has been doing a better job at managing the app store. before.
Although it still needs a long construction and development process to keep up with the Play Store, the App Gallery is still seen as a good signal for Huawei's future growth when leaving Google.
See also: What is HongMeng OS? How is Huawei's new lover after the "divorce" date with Android?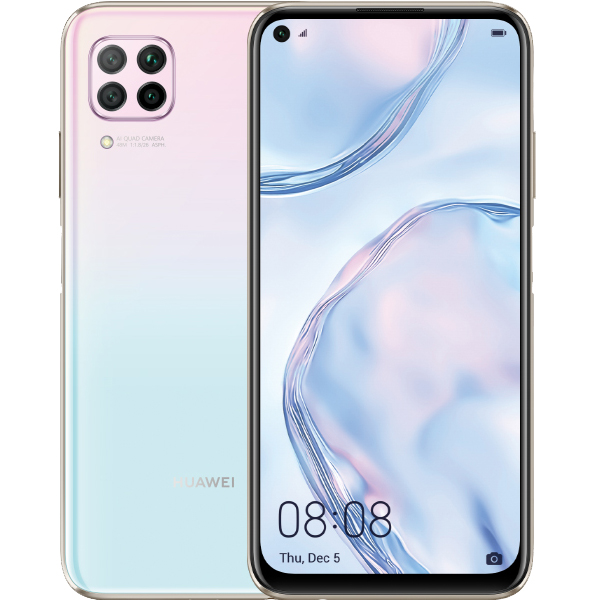 Huawei Nova 7i (Huawei Mobile Service Platform)
Cheap online
6.290.000₫
6.990.000₫
-10%
See details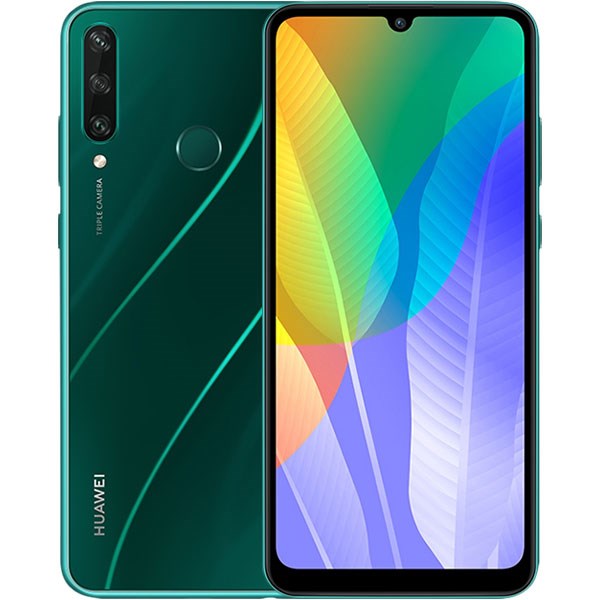 Huawei Y6p (Huawei Mobile Service Platform)
3.090.000₫
3.490.000₫
-11%
See details
Edited by Vu Truong An
Not satisfied with the article
300 views
Related posts
The upcoming Huawei P50 series will get a camera design overhaul and support for digital zoom up to 200x.


2 hours ago

Huawei Mate X2 Expectations: Has a large screen up to 9 inches, 2K resolution, 120 Hz refresh rate and Kirin 9000 chip


3 days ago

Huawei CEO – Nham Chinh Phi admitted that iPhone 12 is the best smartphone in the world, do you agree?


4 days ago

Huawei MatePad Pro 2 5G super product here, supports 40W fast charging, if you have not bought the first life, wait for this version.


2




5 days ago

Huawei founder hopes the Joe Biden administration will bring about an 'open policy', will its future be brighter?


6 days ago

Huawei Mate X2 will have a modern folding screen and will be released in February? (Updating)


06/02
.