At the Vivecon 2021 event, HTC announced not one, but two new virtual reality headsets, as well as a new suite of professional tools that promise to change the way we work, create and play in VR.
HTC VIVE Pro 2 and VIVE Focus 3 are designed to appeal to professionals such as architects and designers, as well as gamers who expect high-level VR experiences.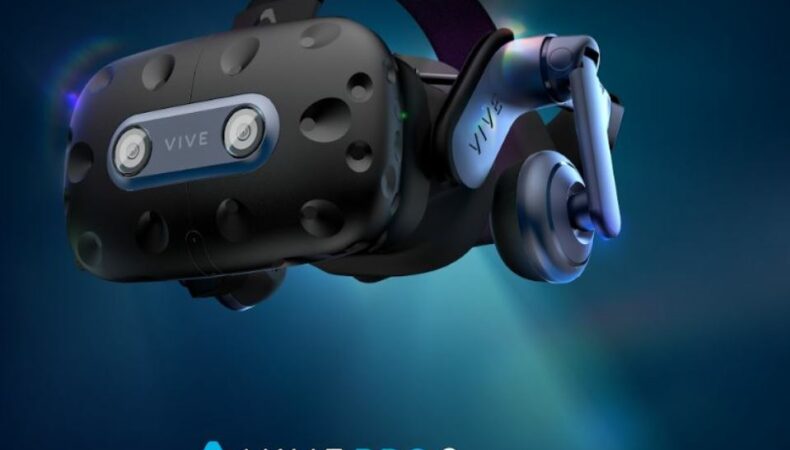 The first thing that jumps out at the HTC VIVE Pro 2 is that it features a design quite similar to that of the original HTC VIVE Pro. Those who have had the pleasure of using a VIVE Pro headset are already familiar with the well-balanced design of the beast, which allows you to wear the helmet comfortably for long periods of time. Aside from its looks, the VIVE Pro 2 features several impressive spec upgrades.
One of the big improvements is of course the collaboration with NVIDIA and AMD to take advantage of Display Stream Compression technology, a first for a VR headset. DSC guarantees top visual quality and is also backward compatible with DisplayPort 1.2, so even graphics cards that support VIVE Pro will benefit with VIVE Pro 2.
The VIVE Pro 2 also gets a big graphics boost with a Impressive 120Hz refresh rate for 5K resolution.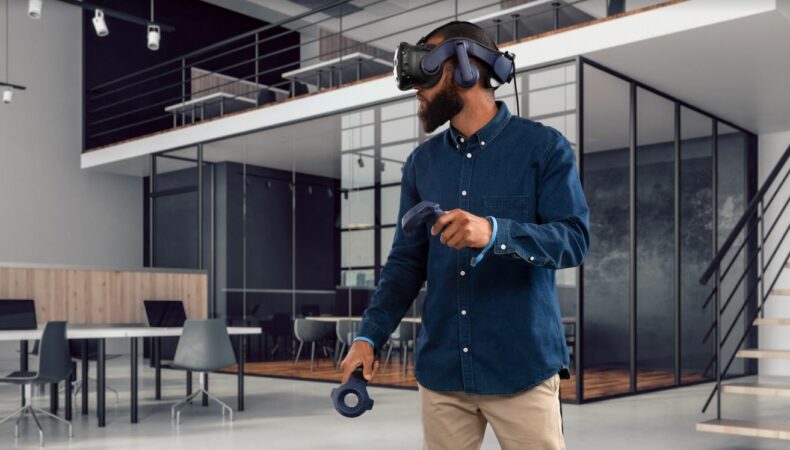 Sonically, the VP2 headphones will produce 3D spatial sound with Hi-Res Audio certified headphones and support third-party headphones.
All accessories in the VIVE SteamVR ecosystem will be compatible with the VIVE Pro 2, including the new VIVE Facial Tracker, 1.0 and 2.0 base stations, the VIVE wireless adapter, VIVE controllers, and even controllers and Valve "knuckle" index controller gloves.
If you already have base stations and controllers, you can now pre-order Pro 2 (headset only) from the HTC website. The VIVE Pro 2 headset will be available for pre-order starting May 11, with a market launch on June 4. The helmet will be sold alone at a price of 739 €. The complete VIVE Pro 2 pack, which includes the 2.0 base station and VIVE controllers, will be available for € 1,399.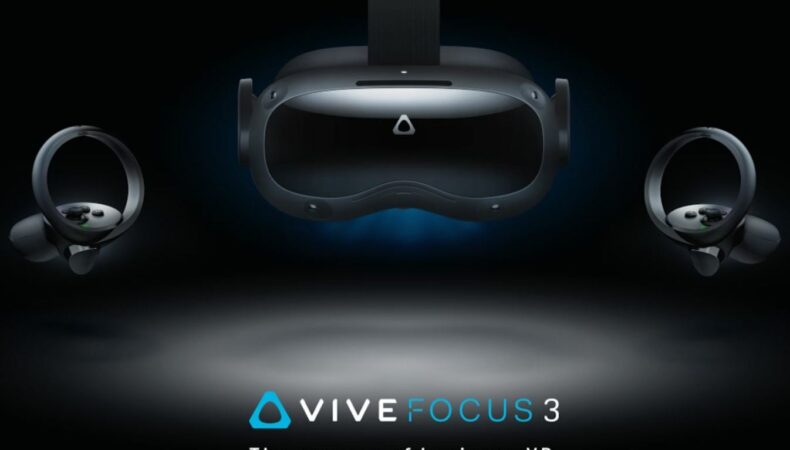 HTC's VIVE Focus 3 all-in-one VR headset is designed specifically for professional use cases. Like the HTC VIVE Pro 2, the VIVE Focus can boast of offering maximum comfort.
On the technical side, the Focus 3 highlights a very clean pixel density. The headset also offers a 90Hz refresh rate thanks to a Qualcomm Snapdragon XR2 and has 8GB of RAM with a built-in SD card slot on the front. To prevent overheating, HTC created a ventilation system with a copper heat pipe and cooling fan that pulls air from the bottom of the headset and blows it up.
Another advantage is that the helmet is light. In fact, it's 20% lighter than the previous VIVE Focus. This is because the frame is made of magnesium alloy, which makes the helmet 500% stronger according to the manufacturer.
It also has a quick release system that allows you to easily enter and exit the RV. The Focus 3 also boasts of being suitable for anyone who wears 150mm glasses, which is good news, let's face it!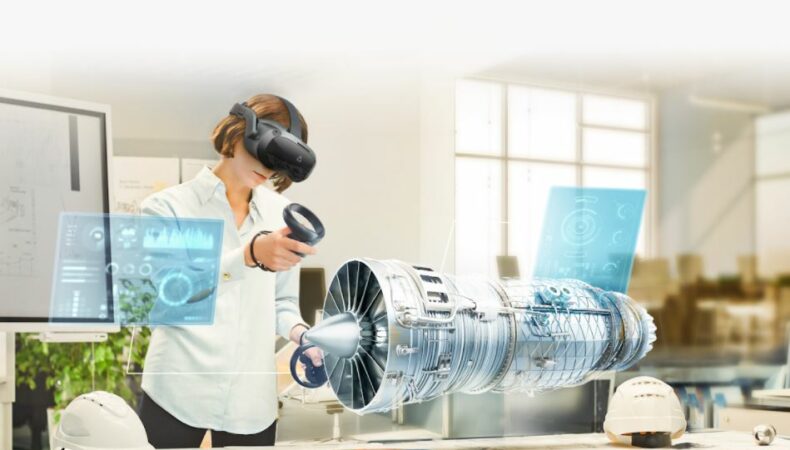 The two speakers integrated into the headphones allow you to maintain an "environmental awareness". So if you are in a working environment and you are using the VR headset, you will still be able to hear your real environment. A privacy mode is also included, which allows you to totally isolate yourself from the outside world. Of course, you can still plug in your own headphones using the integrated audio jack.
On the controllers side, those supplied with this headset resemble those supplied with the Oculus Quest. The Focus 3's controllers, however, are much lighter in comparison. It would in fact be lightest controllers available for any VR headset. They also benefit from precise tracking thanks to an internal and external tracking algorithm powered by AI.
Finally, a small detail that is important, cleaning your VIVE Focus 3 should be made easier thanks to the easily removable washable cushions and the magnets that hold them in place when they are on the helmet.
The VIVE Focus 3 will be on sale from June 24 for € 1,300, which also includes 24 months of warranty and VIVE Business services.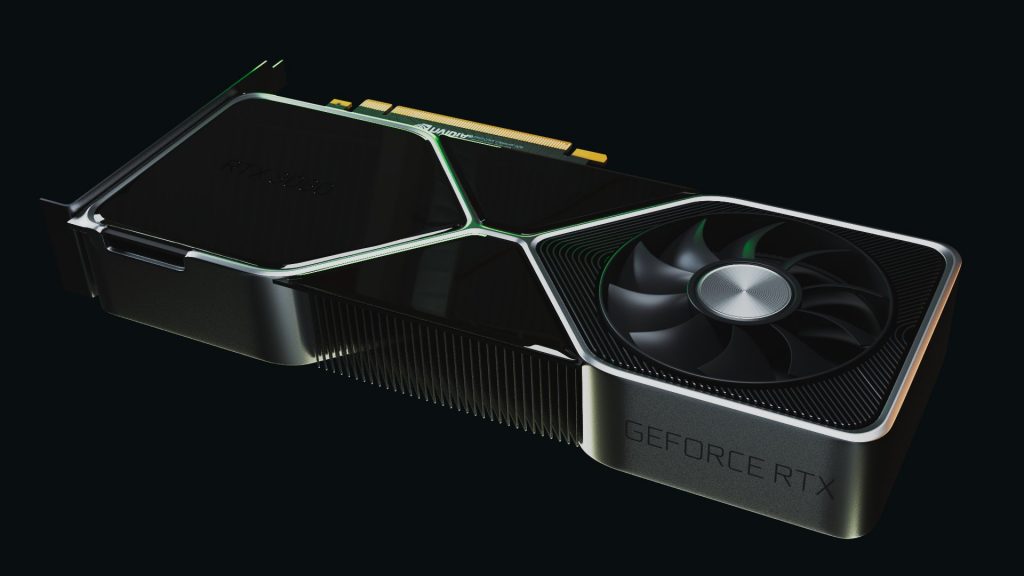 Kyujilo