HP ZBook Studio G7 is considered as a laptop that can fully meet your needs from work to gaming, entertainment. In order to learn more about what the manufacturer HP has equipped with as well as other information about the HP ZBook Studio G7 we invite you to come to the review below.
Note article translated and referenced from Tech Radar technology site.
See also: Detailed review HP EliteBook X360 830 G7: Stylish with evolved design and almost 9 hours of battery life
The HP ZBook Studio G7 features premium and luxurious design lines
HP has "played big" when replacing the standard HP logo with the glossy Z logo on the top cover of the machine combined with the monolithic aluminum material to bring a sense of luxury to the machine. HP ZBook Studio G7 is also designed smaller with the old version up to 22%, giving the machine a more comfortable grip and movement.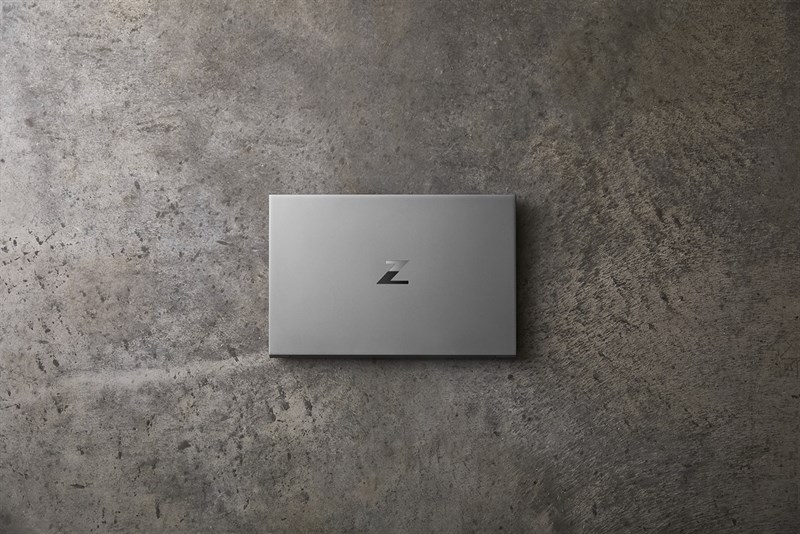 It's still light enough to hold without any discomfort, but despite being optimized for a more compact design, the HP ZBook Studio G7 is designed to pass the Mil-Spec test – side-by-side testing by drop. This machine can work normally after falling on hardwood floors.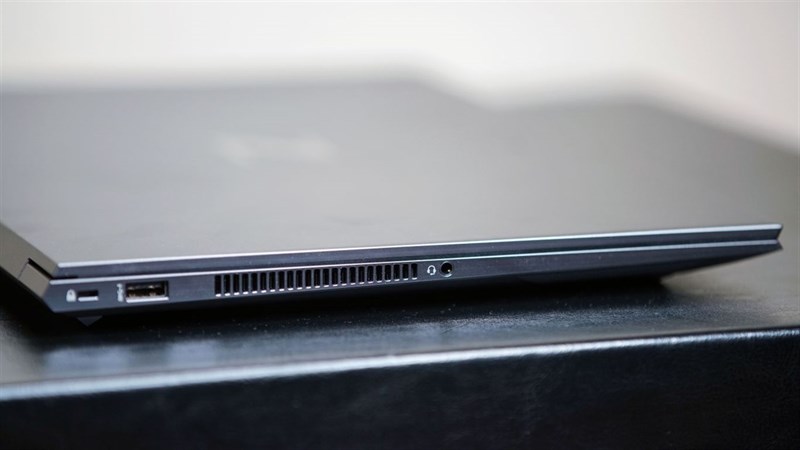 One less optimal point on the HP ZBook Studio G7 is the heat dissipation system. The machine has only one more radiator slot on the left side, next to the grille on the bottom of the machine. This makes the machine running too heavy will be hot and be noisy by the fan of the radiator.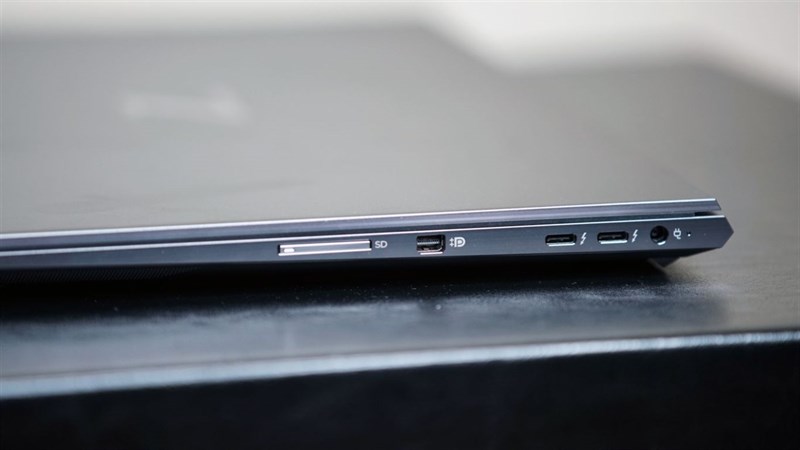 The right edge of the HP ZBook Studio G7 is equipped with an SD card slot with the lid a bit difficult to remove, especially if you have short nails. Above is a mini DisplayPort 1.4, two USB-C ports with Thunderbolt, and a separate power port. On the left side we will have a 3.5mm headphone jack, a USB-A port and a lock port.
After opening the HP ZBook Studio G7 will make you even more impressed. The machine is equipped with a backlit keyboard, although only 3 clusters, but that is still enough for a laptop. The keyboard feels comfortable to type even though you have to type long documents for a lot of time.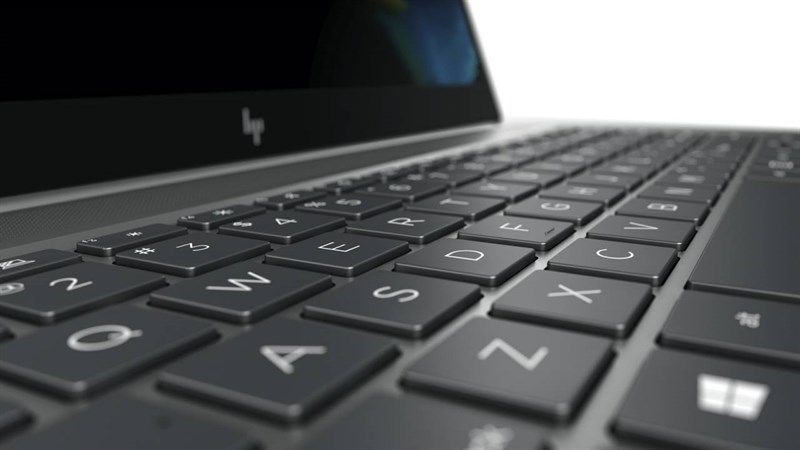 The HP ZBook Studio G7 is also equipped with a fingerprint sensor with a fairly accurate reader.
The screen has a smaller bezel than the previous Zbook. The 15.6-inch display with Privacy Dashboard – HP Sure View Reflect makes it great for photo and video editing and gaming. Colors stand out and look vivid on screen regardless of whether you're indoors or outdoors.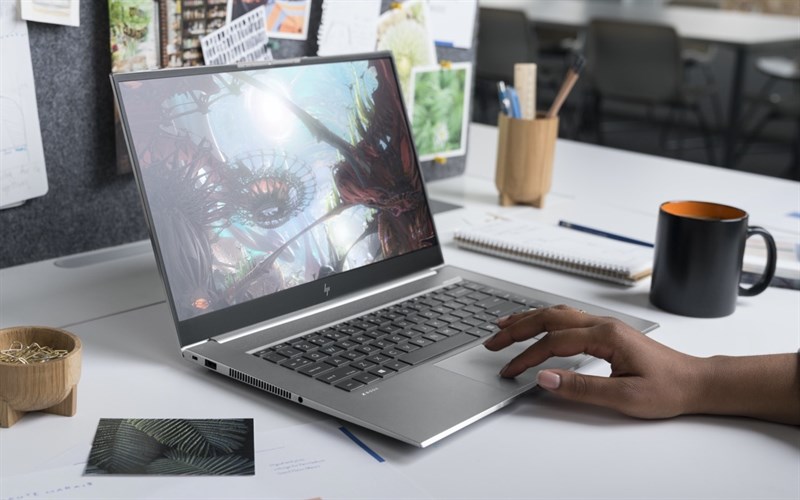 HP ZBook Studio G7 Performance: Deliver impressive performance in a compact body
Cấu hình: CPU: Intel 6 Core i7-10850H 2.71Ghz.
Graphics: NVIDIA Quadro RTX3000 with Max-Q Design (6GB VRAM).
RAM: 32 GB 2666 MHz.
Memory: 1TB PCIe Gen3 x4 NVMe SSD TLC.
HP ZBook Studio G7 delivers impressive performance compared to what the manufacturer HP offers for the machine. Deliver a fast and flexible Adobe Suite experience, edit videos and export videos quickly on Premier.
The HP Zbook Studio G7 can also process high-resolution DSLR images without "breaking a sweat" in Lightroom and Photoshop. It's also very fast video output, and editing smaller videos at 1080p is simple with the HP ZBook Studio G7.
In terms of gaming experience, the HP ZBook Studio G7 also offers respectable gaming at 1080p resolution. In Total War: Three Kingdoms, the Studio G7 averaged 40 fps on super-fine settings at 1080p, and even higher than the 147 fps average with the lower settings at the same resolution. solution.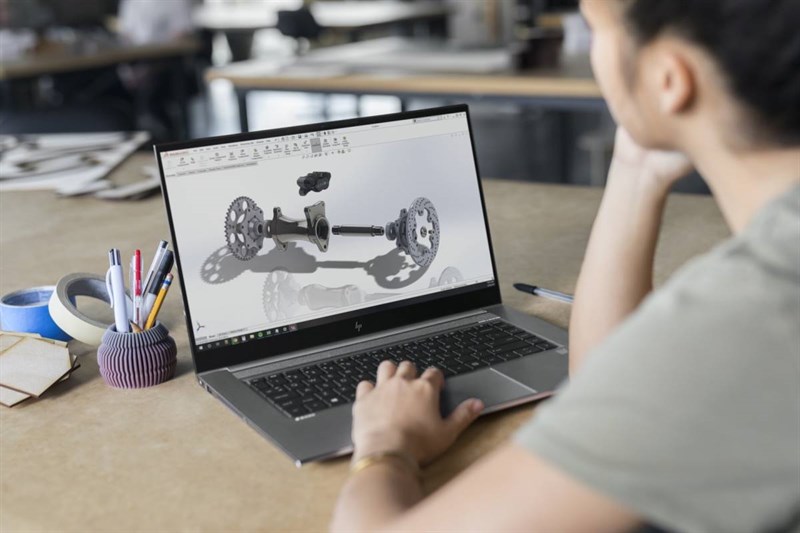 Metro Exodus also gave impressive results. At lower settings, the survival first-person shooter hit 125 fps at 1080p. The Ultra setting with the same resolution yielded an average of 37.67 fps and slightly lower with ray tracing turned on.
Some scores measured from the performance scoring software on the HP ZBook Studio G7:
3DMark – Time Spy: 4532.
Cinebench R20 Multi Core: 5154.
GeekBench 5: Single Core – 1300 / Multi-core – 5094.
Battery life is not impressive on the HP ZBook Studio G7
The HP ZBook Studio G7 has a 6-Cell 83 WHr battery. On the PC 10 Battery Life test, the machine bottomed out at 7 hours 52 minutes. Meanwhile, the Guardians of the Galaxy test also gave worse results than the Studio G7 which ran out of battery at 7 hours 11 minutes.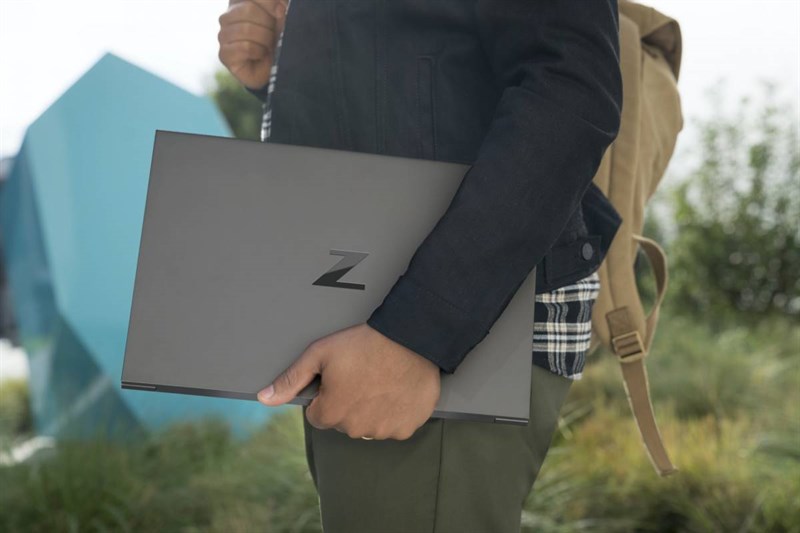 During normal use, this is enough battery life for an entire work day or mid-range flight on a single charge. The HP ZBook Studio G7 also charges pretty fast, with the battery reaching 100 percent in less than a few hours.
Software and other features on the HP ZBook Studio G7
Sound on HP ZBook Studio G7 received attention and investment when equipped with B&O speaker system inside the machine. Made up of four speakers including two tweeters and two woofers, the sound quality on the machine is impressive. Watching videos, listening to music, editing videos or playing games are all provided very well by the audio quality inside the Studio G7.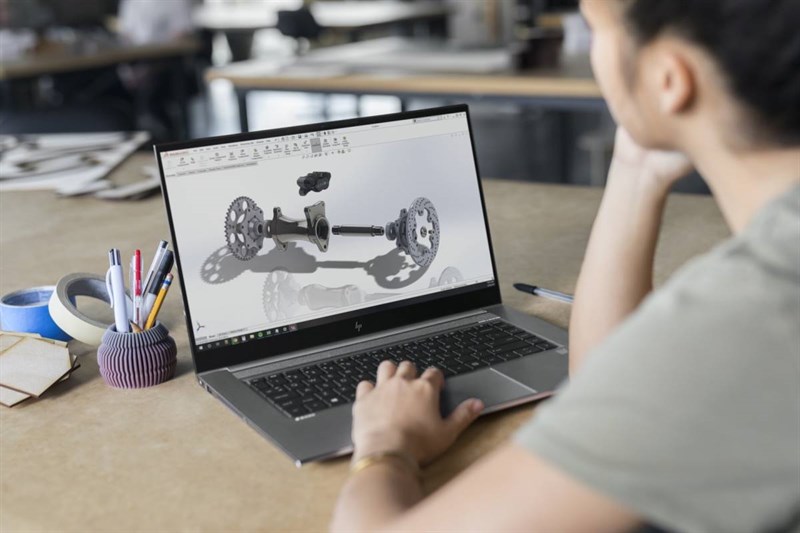 The 720p webcam is a bit smaller than the old version. Videos and photos from the webcam look pretty good in different lighting conditions.
Like many HP laptops, the Studio G7 comes with the HP Support Assistant app built in. Users need help with system diagnostics, hardware maintenance, troubleshooting and customer support among possible needs.
summary
HP ZBook Studio G7 will be the right choice for users who want a powerful laptop with a compact design, a good typing keyboard and an impressive speaker system.
And you, what do you comment on this HP ZBook Studio G7. Don't forget to leave your comments below to let me know. Thank you for reading this article by yourself.
See also: Detailed review HP Envy 13 11 Gen Intel Core i7: Unmatched performance for a satisfying experience?
Edited by Vu Truong An
Not satisfied with the article
226 views
Related posts
Why are these 5 laptops worth buying this Tet holiday? Affordable, of course, but what else is attractive?


09/02

Detailed review HP Pavilion 15 i5-1135G7: Stable is the first impression and beautiful looks are the second highlight


26/01

HP Envy 14 coming soon: Content-oriented, powered by 11th-generation Tiger Lake chips, starting from 23 million


1




11/01

Top workstation laptop worth owning the most 2020: What is the "warship" that impresses you the most?


09/01

HP 340S G7 detailed review: A luxurious design is not enough, 'she' also brings too many bright advantages


20/12/20

HP EliteBook X360 830 G7 Detailed Review: Trendy with a transformative design and nearly 9 hours of battery life


13/12/20
.