As one of the pioneering line of PCs that use SSDs, combined with the power of new Intel Core i3-9100 and i5-9400 processors, the two HP Pavilion 590-p0118d and pd0114d models certainly make one. The choice is worth considering if you are looking for a high quality synchronous computer.
Simple design, compact but stylish
Despite being a mid-range product, the HP Pavilion 590 still has a luxurious and sophisticated appearance. Not only that, the design of the product is also finely tuned, making it an extremely compact size, making your working angle more spacious and comfortable than ever.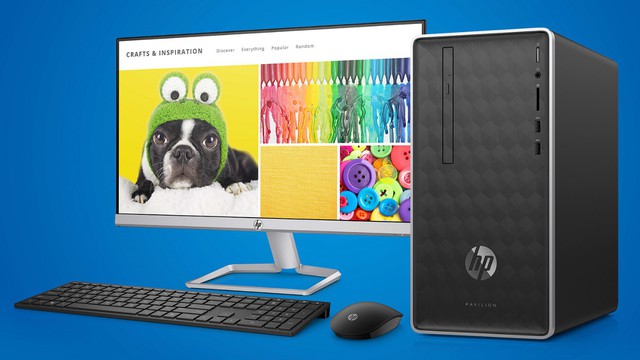 Pioneering the use of high speed SDD NVME
Not only has a high-end appearance, the HP Pavilion 590 is also equipped with top new components from reputable manufacturers. Delivers a powerful performance and fast processing speed. With the new Intel Core i3 – 9100 and i5 – 9400 processors (depending on the model), 4 GB RAM, almost no office tasks can make this machine difficult.
In addition, the wires are also the two products considered advanced in the synchronous computer market, using high-speed SDD to store data, with a capacity of up to 256GB, definitely " speed '' and "Storage" is no longer a concern for users.
Not only does it meet maximum work needs, with the new Intel UHD Graphics 630 graphics processor optimized for 4K content, other entertainment activities such as listening to music, watching high-quality videos, basic photo editing. The HP Pavilion 590 will be a completely different experience from other products on the market.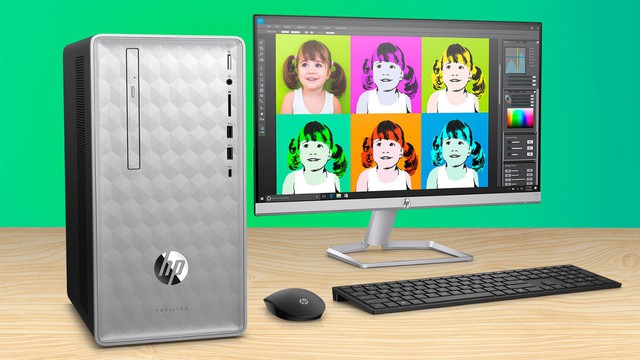 Enter data easily with the diverse ports
Regardless of your data communication needs, the HP Pavilion 590 can easily accommodate a wide variety of ports. Do not just stop at being equipped with USB ports, readers of popular memory cards on the market. The Pavilion 590 is also equipped with a trendy USB Type-C port that is the leading new connectivity standard and a DVD / CD optical drive perfect for reading and writing data on CDs and DVDs.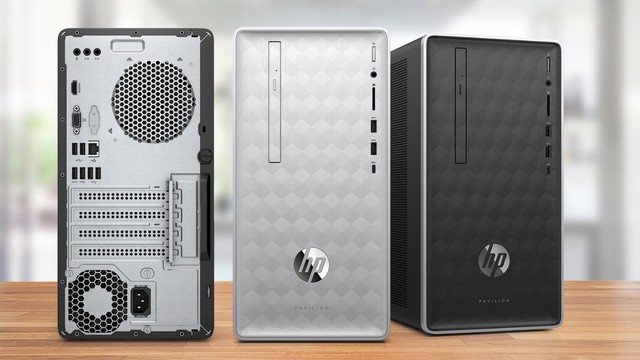 Detailed configuration:
– CPU: Intel Core i3-9100 (3.6 – 4.2 GHz / 6MB / 4 cores, 4 threads)
– RAM: 1 x 4GB DDR4 2400MHz
– Graphics: Intel UHD Graphics 630
– Storage: 1TB HDD 7200RPM
– USB Keyboard & Mouse
– Connectivity: USB 3.1, USB 2.0, 3-in-1 memory card reader, optical drive, USB type C, VGA, HDMI
– Operating system: Windows 10 Copyright
Products are genuine distribution in Vietnam market by Synnex FPT – Retail price reference
HP Pavilion 590-p0118d: 9,390,000 VND
HP Pavilion 590-p0114d: 12,990,000 VND