AceStream Media is a very famous online football watching software like Sopcast, users can watch football on Ace Stream Media easily with hundreds of high-speed connections, lag free and most of all, completely free.

Related posts
Install Ace Stream Media on Windows 10, Setup Ace Stream Media to watch football on Windows 10
How to use Ace stream to watch live football
Watch the UEFA Nations League live in which channel? how to see?
Install and use Ace File Shredder to delete junk files on the computer
Guide to changing language game Ace Fishing into Vietnamese
Watch football on the Acestream Just like you are watching soccer on Sopcast So, in essence, these 2 softwares are the same when they also play online content and especially football. But those who have watched live TV on Sopcast will find that Ace Stream does a lot better at this. However, there are also certain limitations because Watch live TV with Sopcast It is completely an application, but with watching football on Ace stream or other live programs, it is through the Extension to integrate the installer and watch on Googel Chrome.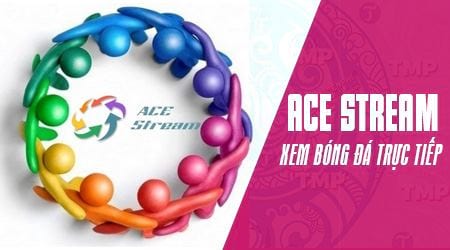 But say that, readers do not rush to judge Ace Stream will be less or more troublesome than Sopcast because its usage and utilities are great. Moreover, the installation of Ace Stream is also very simple and the quality that Ace Stream brings when watching football on Acestream or other programs is very good.
Guide to watching football on Acestream
– Download Ace Stream on the computer here.
– Download browser Google Chrome here.
Step 1: After downloading Ace Stream, install it. agree with the terms included in Ace Stream.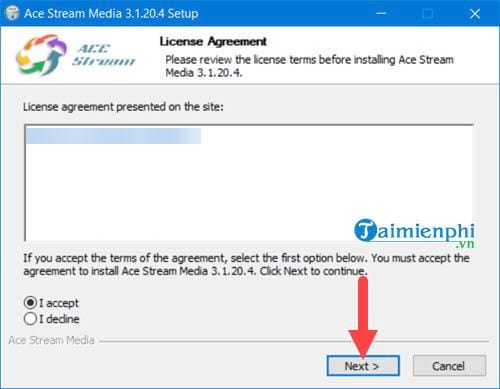 Step 2: Continue to default and press next .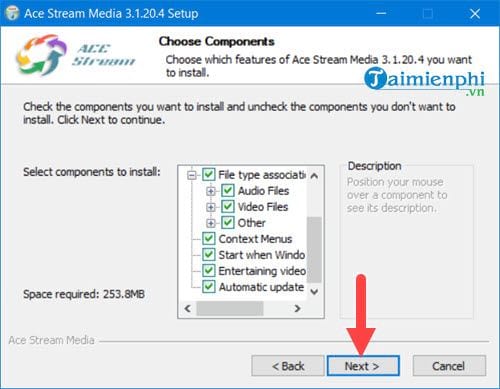 Step 3: Here you choose drive to store cache for Ace Stream, it's best to stay in drive D for comfort.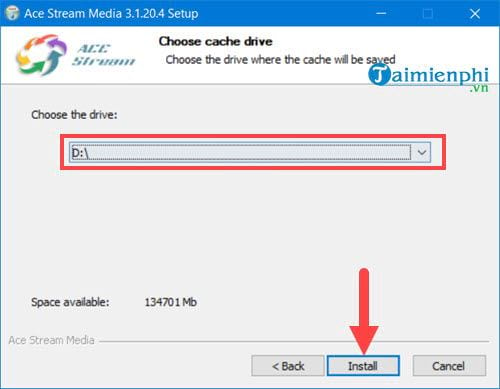 Step 4: Then the installation will take place, will takes about 1 to 2 minutes to complete the process and when done, just click Finish.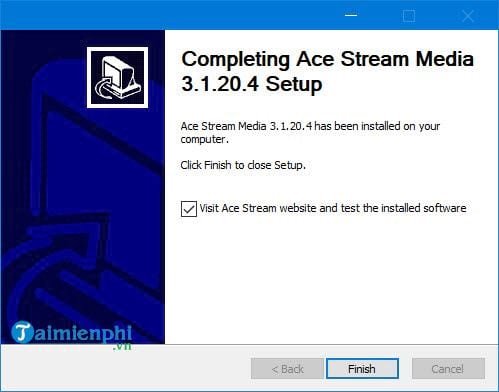 Step 5: Right now you will see an Ace Stream icon below the Task Bar of your computer, but leave it open and open Google Chrome, enter the address bar. Chrome: // extension .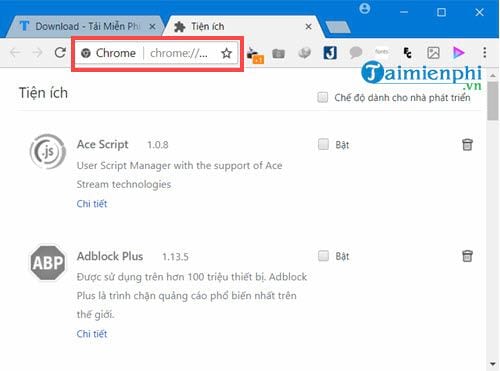 Step 6: Here you proceed to activate Ace Stream (Ace Scipt) up and allows access to the URL of the file as well.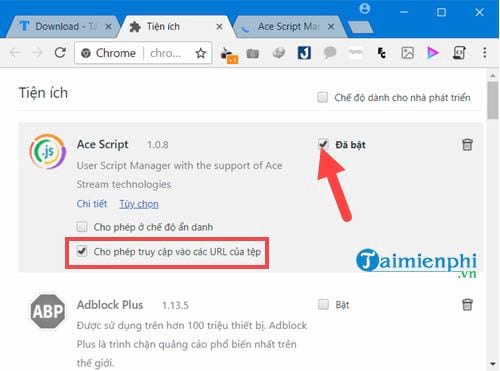 Step 7: To be able to watch the football on the latest Acestream you visit HERE , inside please choose Link Sopcast & Ace Stream .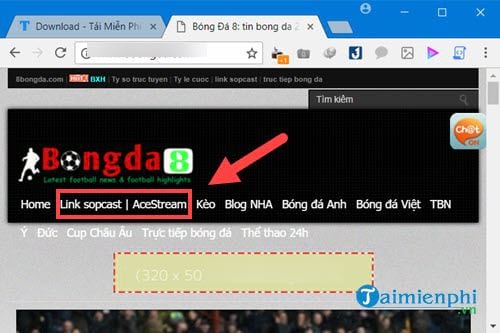 Step 8: Go to any article on this page, possibly the newest if there is a new match coming.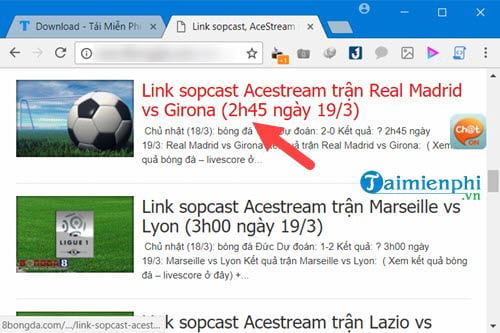 Step 9: Scroll down and click on any link in the form of Ace Stream.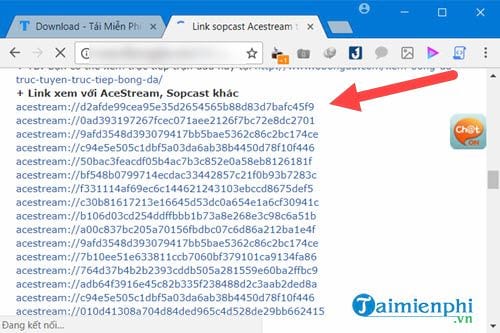 Step 10: A window pops up asking if you have it want to open Ace Player or not , please click yes.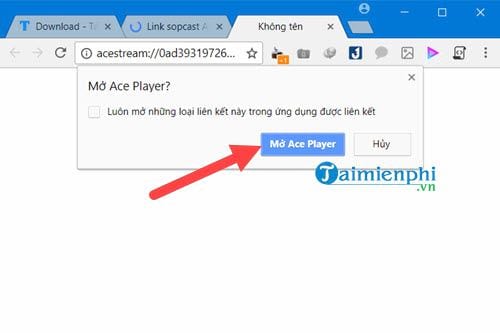 Step 11: An Ace Player HD interface appears, here you should wait a moment for it to load the channel you just selected.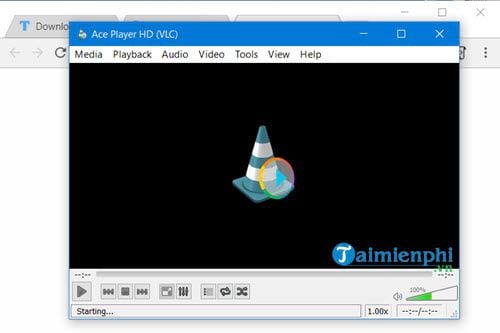 Then you can watch football on Acestream right away, if there is no football, it is most likely an alternative sports program.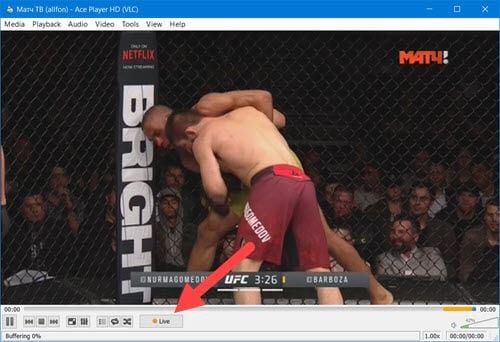 Step 12: Also to make watching football on Acestream more convenient, we can click on Media > options Open Ace Stream Content ID .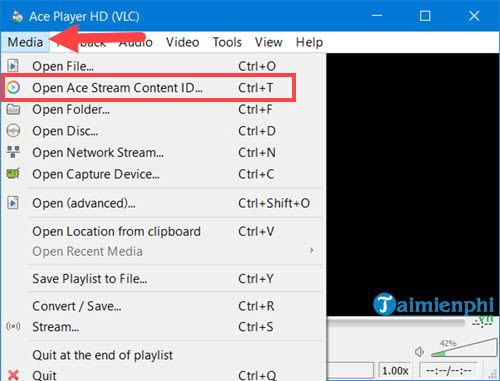 In the Ace Stream section, post the link Ace Stream obtained from another website and then click Play that's done, there's no need to switch back and forth repeatedly.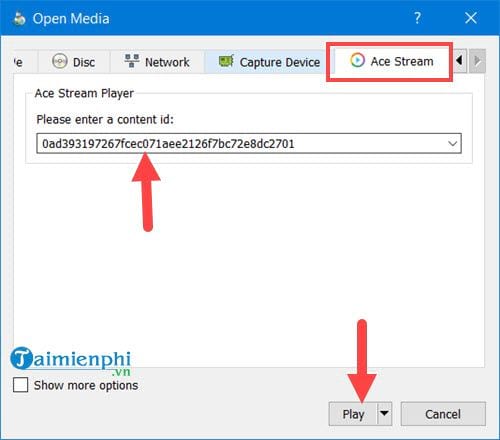 The above is a guide on how to watch football on Acestream, a software similar to Sopcast, but superior in both quality and features to the user. Try using Ace Stream and let ElectrodealPro know what you think about this software.
https://thuthuat.taimienphi.vn/cach-xem-bong-da-tren-acestream-32829n.aspx
Of course, for those who have never used Sopcast, you can also install SoptCast and try it, though this is also one of the most popular football software today and know where after. install SopCast You will also discover many interesting things about yourself from this software.
.