If you spend a lot of time on Instagram, then surely you already know how to watch and stream live videos on Instagram, on this popular photo sharing platform. But can you watch Instagram live video in browser? The answer is both yes and no and the following article will answer why.
Related posts
Stream live video on Instagram, Live Stream on Instagram
How to upload photos to Instagram from a computer
Instagram has in-app photo zoom support
How to take hands-free videos and add stickers on Instagram
Delete photos on Instagram, delete multiple photos on Instagram
The first thing you need to know is that logging in to your Instagram account on a web browser on a PC or Mac won't help. Instead, you'll need to download an extension. Chrome IG Story used to be a viable method of watching Instagram's Live video, but it's no longer around. So, are there any alternatives to Chrome IG Story?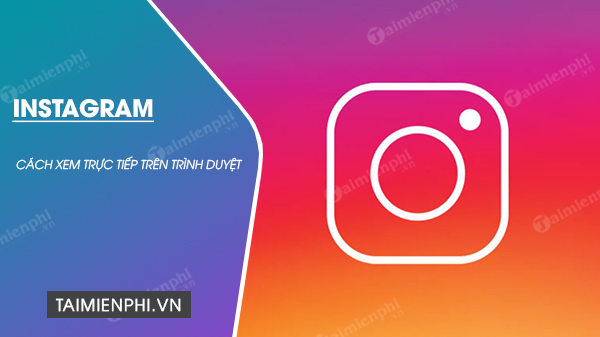 Instructions to watch live video Instagram right on the browser
How to watch live Instagram videos on the browser
1. Use Desktop for Instagram
If you're on a PC or Mac, then the option to watch live Instagram videos is extremely limited. Therefore, you should really watch live video via the mobile Instagram app. However, that doesn't mean there aren't any browser add-ons for the app. There are tons of Instagram Chrome extensions that provide functionality to improve website features. One of the best add-ons tested was Desktop for Instagram from Devanco.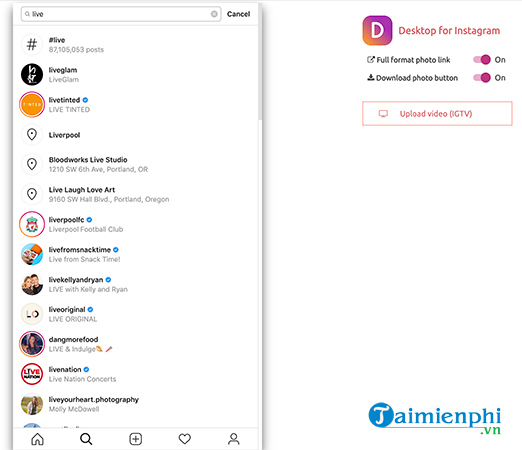 By using this app, you can search for recent photos and videos on Instagram. You can also view people's stories, post your own videos to IGTV and download videos and photos from Instagram to your computer.
The developer claims that this extension allows you to do everything you'd normally do on the mobile Instagram app, including watching Instagram Live videos. However, after testing Desktop for Instagram, it was not quite the same as what the developer said.
Although not too great, but among the many different utilities that provide live stream video functionality of Instagram on the browser, Desktop for Instagram is still the best choice. In short, you should still use the mobile app to get the experience as expected.
2. Other apps worth a try
If you still have to find an alternative to watching Instagram Live video, there are a few other apps that are worth trying.
There is a tool called Loola.tv that allows users to stream video from PC to multiple platforms. However, Loola is purely aimed at content creators rather than Follower, who want to watch Instagram Live on PC. This means it is not suitable for watching Live video in browser.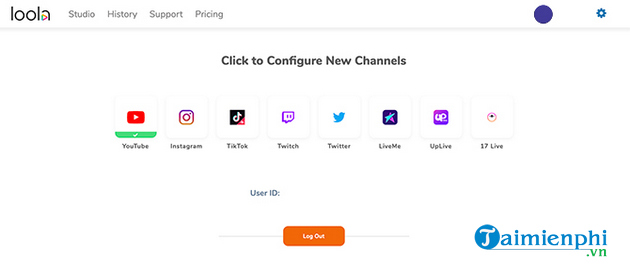 Another extension, Instagram Windows App for PC, also allows you to use Instagram on your computer. Unfortunately, the Instagram Windows App doesn't support Instagram Live on PC. The app also has a much lower rating than Desktop for Instagram. So keep this in mind if you decide to give it a try.
As stated at first, there is no easy way to watch Instagram Live videos in a browser. So, the Instagram mobile app is still the best option. But if you are looking for a different solution then try Desktop for Instagram and see if it meets your requirements.
https://thuthuat.taimienphi.vn/cach-xem-video-truc-tiep-instagram-tren-trinh-duyet-57472n.aspx
Facebook is also a live video streaming platform today, we can easily stream videos directly from your phone to your computer, just have the internet, you refer to how Live Stream Facebook Here to give your photos, videos to everyone to follow.
.