Google Chrome offers users a feature to save passwords that is quite intuitive and easy to manage. You can fully proactively view saved passwords on Google Chrome as well as add, edit, delete these saved passwords on the browser itself.
Related posts
How to export / import passwords saved on Google Chrome, Export / Import Password
How to save Facebook passwords on Chrome
How to view saved Facebook passwords on Google Chrome?
Manage saved passwords on Google Chrome browser, review saved passwords
How to delete Gmail password, Facebook saved on Chrome version
If you use many different passwords and accounts on different websites, then those web browsers all allow us to save passwords at the websites that you use to log in. Saving your password will make it easy to log in automatically, no need to re-enter it next time. However, for a long time when you don't re-enter your passwords, you may forget the passwords of those accounts. Therefore, the solution view saved passwords on Google Chrome browser is the fastest way to find out the password information.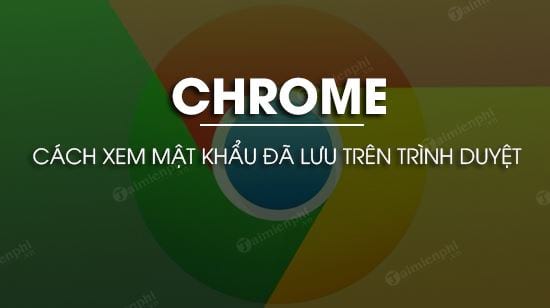 Viewing passwords on Chrome helps you know what a saved password is
Instructions to see saved passwords on Chrome
-Download Google Chrome new version for PC, laptop here: Downlload Chrome
– See the instructions set Chrome as the default browser on the computer here.
To review the saved passwords you can quickly do so by:
Paste (paste) the following link in the address bar for quick access to the saved password management page: chrome: // settings / passwords
Or follow the detailed steps below:
Step 1: First, you see the password management page by clicking on the three dots icon in the upper right corner Menu -> select Settings (Setting).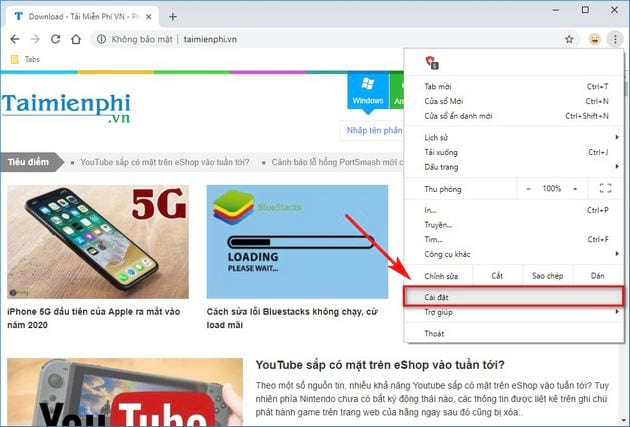 Step 2: At tab SettingYou choose to enter the item password (Password).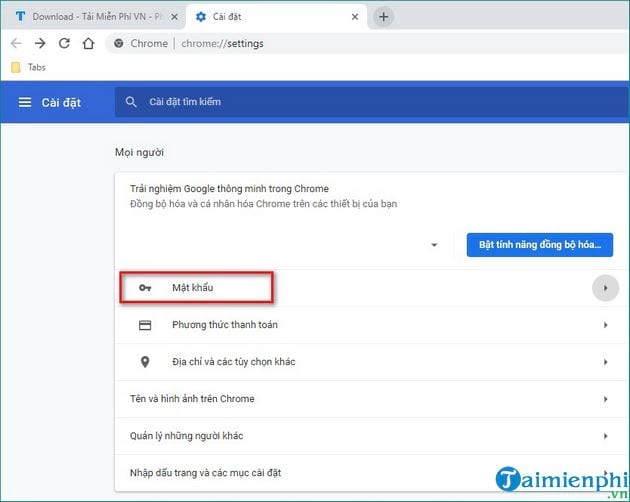 Step 3: Password list will be displayed here: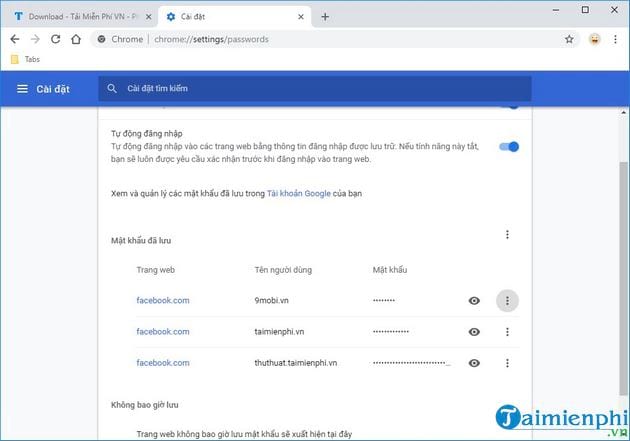 You can easily check and review saved passwords on Chrome browser by clicking 3 dot icon corresponding to each account and choose Details (Detail).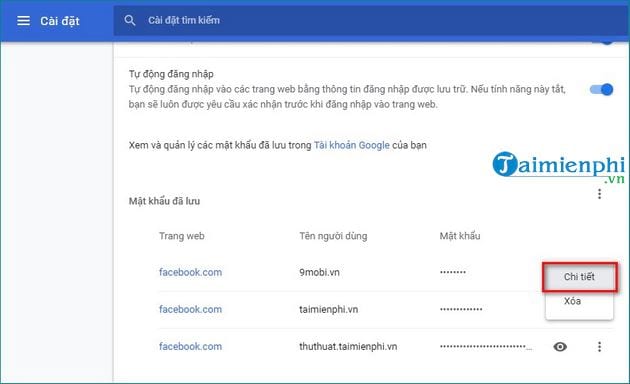 Step 4: At the dialog box The saved password details, to review the password, click the eye icon corresponding to the line password.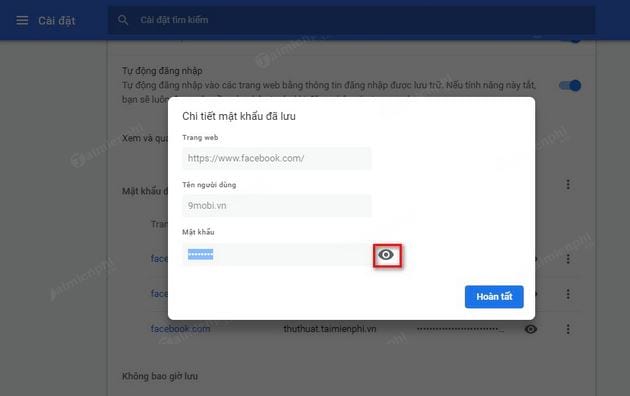 Next, a small dialog box will appear asking you to enter your current computer's User password. You enter the password and click OK.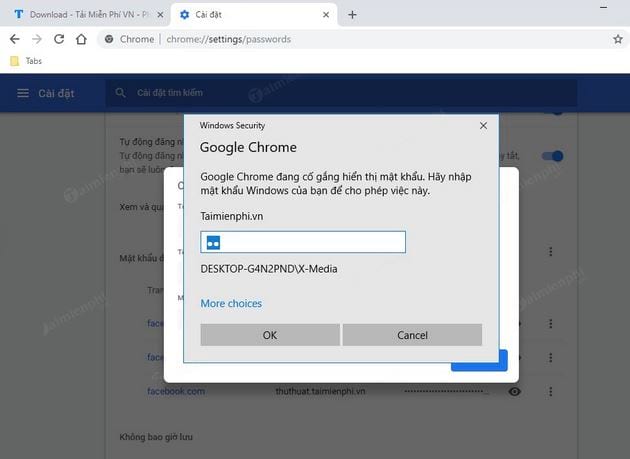 And so the password appeared as the picture described below: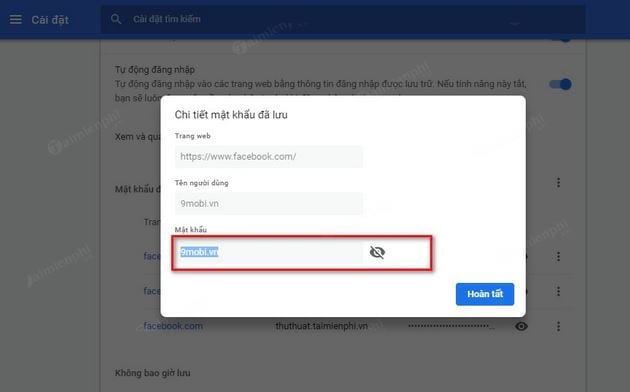 In addition, Google Chrome will always offer to save passwords by default. If you do not want Chrome to remember your password when sharing a computer with someone. You can completely enable or disable this option at any time.
In the top right, Turn off options Offer to save passwords.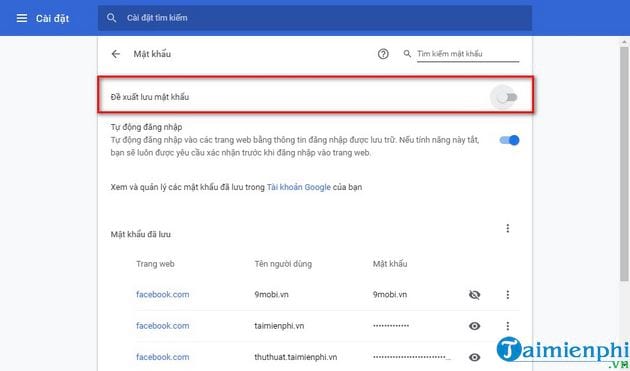 So ElectrodealPro finished guiding you through the steps Review saved passwords on Google Chrome browser. Now you will no longer have to bother to memorize each login password saved on your computer.
https://thuthuat.taimienphi.vn/cach-xem-mat-khau-da-luu-tren-chrome-47604n.aspx
Also, if you are taking it Firfox or Cup Cup it is also easy see the password saved on Coc Coc Or you can see Firefox passwords, get back the password saved on Firefox in the way that ElectrodealPro shared in the posts. Good luck!
.