With the most advanced smart DJ technology and intuitive features, how to use it VirtualDJ It is very easy for any DJ, even if you are just starting out. And VirtualDJ is free for non-professional use.
Related posts
How to install virtual dj, setup Virtual DJ Pro to mix music
Mix music, mix sound with Virtual DJ Pro on computers, laptops
Fix "Record Error, can't open mp3 encoder" on Virtual DJ
Play DJ on Windows Phone pro with Edjing Pro
Virtual DJ Pro – Handling error "Protection error 8"
Virtual DJ is a music mixing and mixing software for both those who are trying to become a DJ as well as those who are professional DJs. Virtual DJ has many tools such as mixing music, filtering noise, adjusting sound standards, … with intelligent working mechanism, DJ Virtual will assist you with most of the work during your work. . The following article will guide you how to use Virtual DJ in detail, invite you to follow.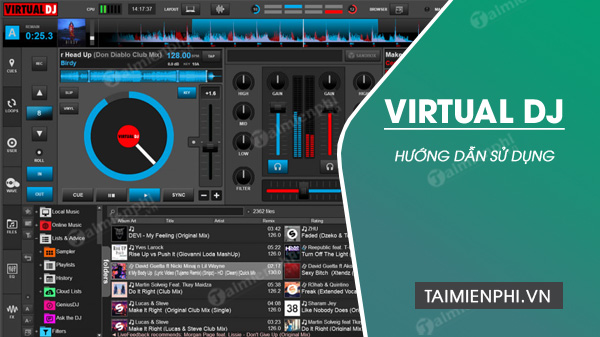 How to use Virtual DJ, play DJ music on the computer
– You can download Virtual DJ to your computer by following the link below: Download Virtual DJ
=> Link Download Virtual DJ for Windows


Step 1: After downloading and installing Virtual DJ, start Virtual DJ. You will see a Welcome panel, you name it in the section Choose your DJ name, and click Reserve to continue. You can check the box Don't ask again so that the next restart does not display this bulletin board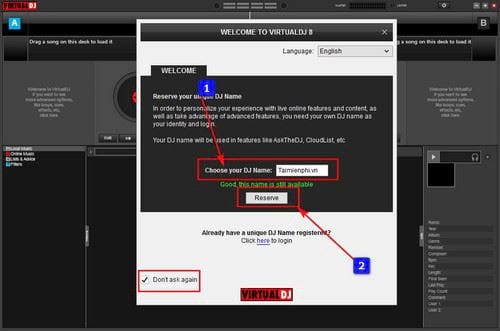 Step 2: You enter your password and email, then click Send Code and click OK. You will receive a code, you enter this code in the entry Code below and click tiếp tục to get started using Virtual DJ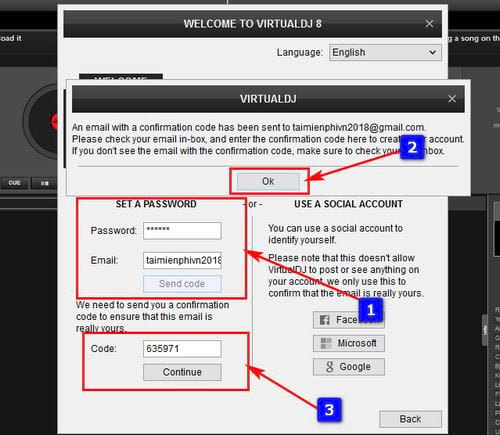 Step 3: You will see that Virtual DJ's interface has 4 main parts
first – As the file management area, select the path to add a new music file to want to mix music
2 – Is the main area for us to mix music, including 2 discs on the right and left
3 – A place to store the list of added music files
4 – Basic information of music files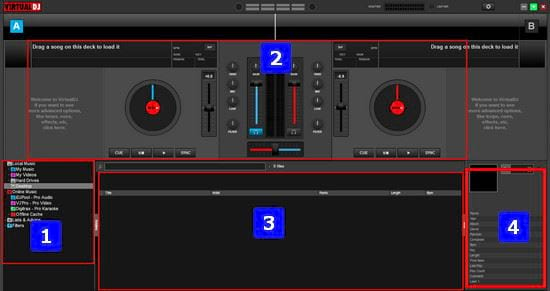 Step 4: You can make other settings such as adjusting the input output for Audio files, live stream, setting shortcuts, recording, … for Virtual DJ by clicking on the gear icon.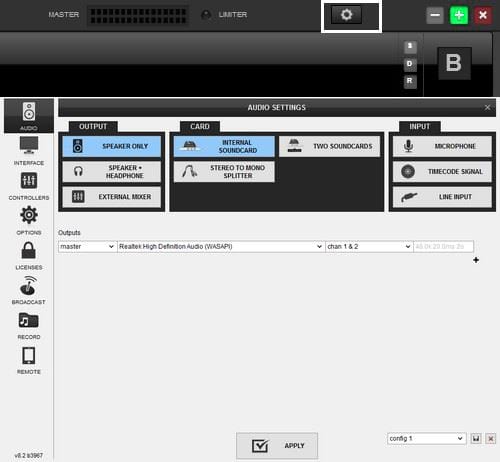 Step 5: You proceed to add music to start using Virtual DJ mix music, by selecting the path as shown next or directly dragging and dropping the audio file into the music file list.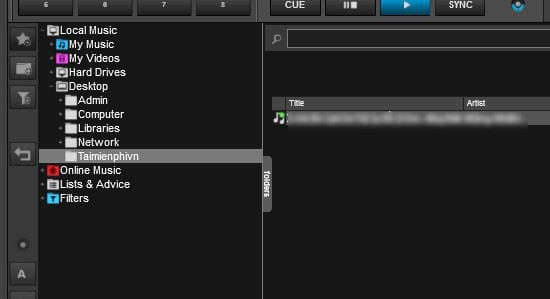 Step 6: The two drives will all have the same function, the purpose of having 2 drives is for you to choose 2 tracks and mix them together from the two sides. In the article we will only use one song and instructions on how to mix basic music with one side.

Step 7: You will see the necessary functions to mix music here.
first – Increase or decrease sound
2 – Music playback speed, you click Tap to adjust this speed
3 – You can add music files by dragging from the playlist here
4 – The drive for us to DJ music
5 – You can animate tracks here.
Effect: effect
Loop: Repeat a certain piece of music in the song, can adjust the number of repeats to 2, 4, 8 times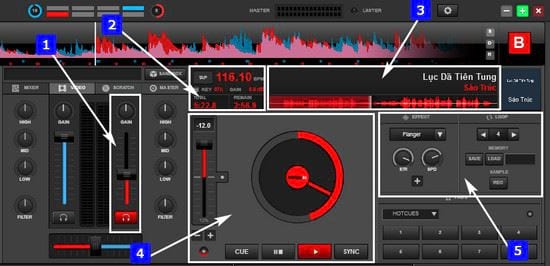 https://thuthuat.taimienphi.vn/cach-su-dung-virtual-dj-29772n.aspx
Hopefully, through the above article, you can understand and know how to use Virtual DJ and the software's functions. I wish you will become DJs soon in the near future. Also you can refer to the article Mixing music with Virtual DJ that we shared on ElectrodealPro.
See also: Mix music, mix sound with Virtual DJ Pro on computers, laptops
.