Proceed to install and use LightShot, a screen capture tool for computers, laptops, to help you save beautiful images in the video you are watching or save pictures to guide the steps of software installation or image editing …
Related posts
How to install LightShot, a software for taking pictures for your computer
6 of the best screen capture apps for macOS today
How to take a screenshot on DELL Laptop
Shortcut to take screenshots on Mac OS X
How to use Snagit to take pictures and record videos of the computer screen
LightShot is a free computer screen capture software that is widely used in the world because of its quickness and simplicity. Unlike the complicated way of taking pictures with the PrintScreen and Paint keys, LightShot offers users convenient and powerful direct editing features. Compact and easy to use, LightShot is sure to suit everyone who needs a computer screen capture software.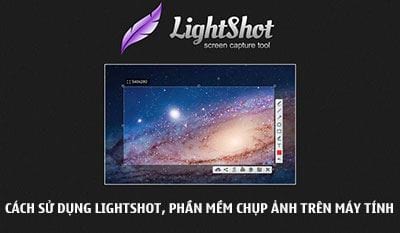 The main features of LightShot:
– Take a picture of the computer screen: You can quickly capture any area of ​​your computer screen.
– Direct photo editing: add text, create rectangles, create straight lines, … directly while shooting.
– Upload photos to social networks, photo sharing websites: share photos on Twitter, Facebook, …
– Simple interface, easy to use
– Search for similar photos via Google
HOW TO USE LIGHTSHOT, PC PHOTOGRAPHY SOFTWARE
You can find the LightShot icon in the Taskbar after installing and starting the software. See how install LightShot here. You can right-click the LightShot icon, a dialog of options will appear, the Options item … will allow you to set up software such as setting shortcuts, saving image format, language, image quality, …..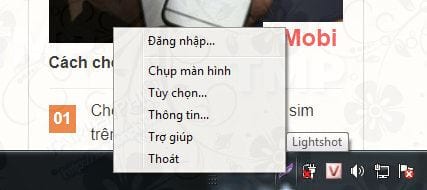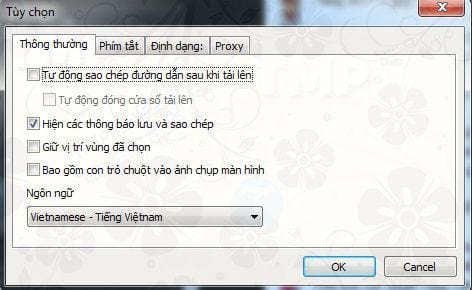 Step 1: Let's first explore the tweak's feature LightShot screen capture. The default capture shortcut will be the button PrintScreen, your screen will darken, you can hover to select the area to capture. After confirming the area you need to capture, just click Copy to copy or Save to save the captured image.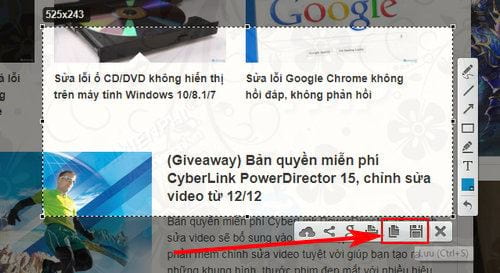 Step 2: LightShot editing features
– Pencil drawing: You can use the brush to draw anything on the photo you take, but using the brush to write text is pretty … bad.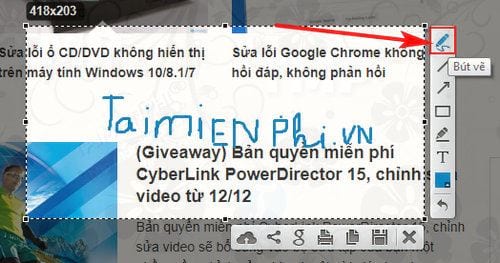 – Straight line: Using this feature you will draw straight lines on your photo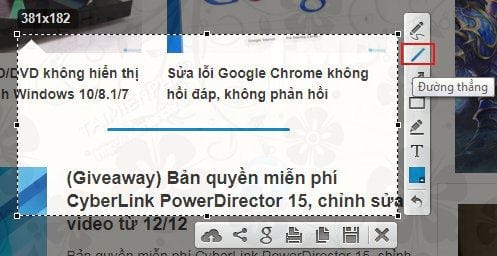 – Arrow: You can use it to point at a special object in the image so that the viewer can understand what you mean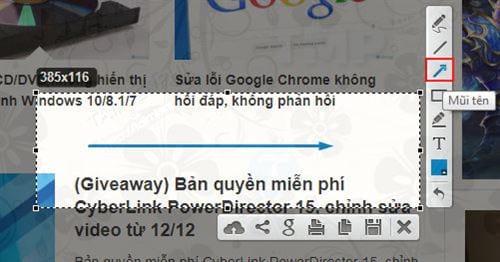 – Rectangle: Very useful when you want to circle a special area on the photo you take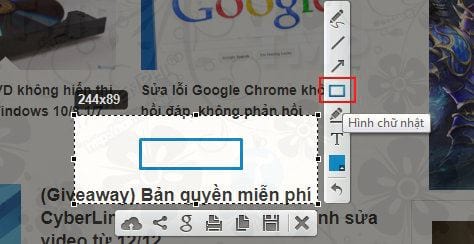 – Tick: highlights areas of interest like in text.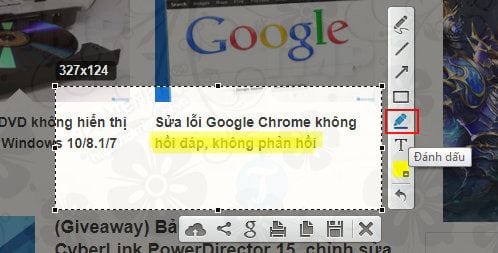 – Text: Helps you to write text directly on the image.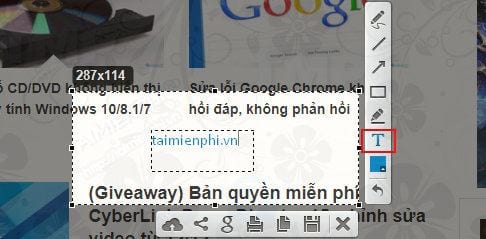 – Color: You want to change the color for the features above, the color feature will help you do that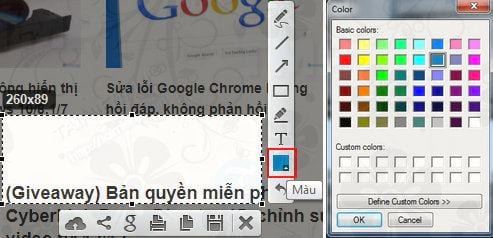 – Undo: Cancel the editing just set on the photo. The keyboard shortcut for this feature is Ctrl + Z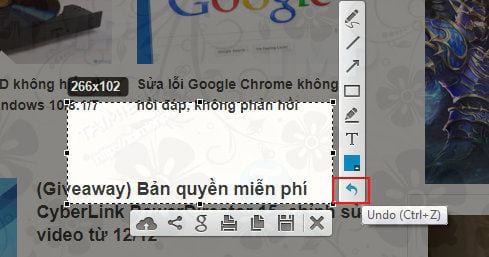 Step 3: Other LightShot features
– Closed: Cancel the photo just taken. The keyboard shortcut for this feature is Ctrl + X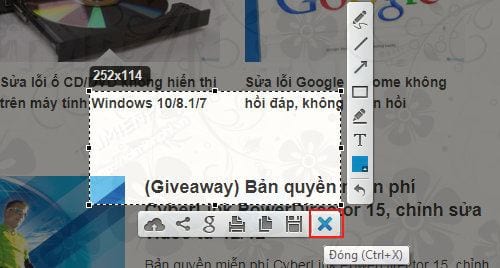 – Save: Save the photo you just took. The keyboard shortcut for this feature is Ctrl + S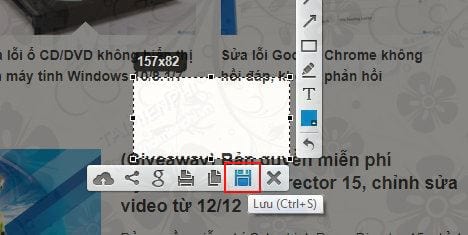 – Copy: copy the photo you just took. The keyboard shortcut for this feature is Ctrl + C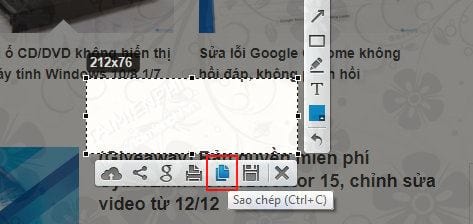 – Print: Print the captured image. The keyboard shortcut for this feature is Ctrl + P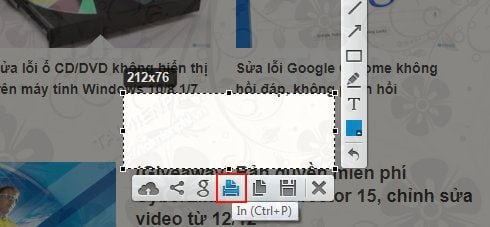 – Search for similar photos on Google: helps us to find photos similar to the one taken on Google. Shortcut key Ctrl + G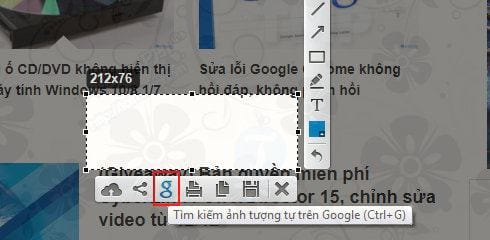 – Share on social networks: Share photos just taken on social networks such as Twitter, Facebook, …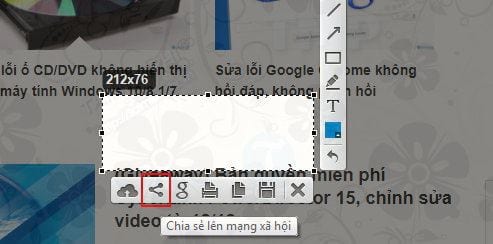 – Upload prntscr.com: Upload photos just taken on website prntscr.com. Photo editing page of LightShot. Shortcut key Ctrl + D.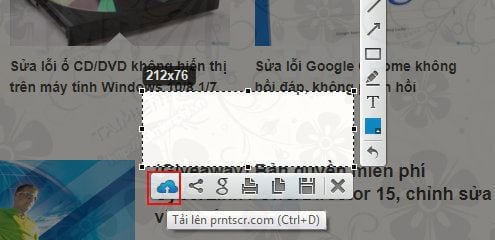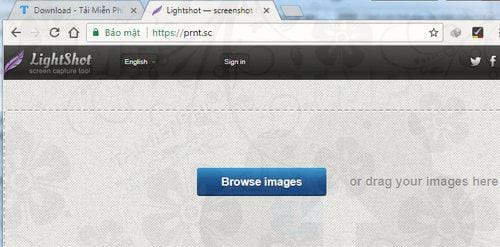 You can use LightShot to capture Win 10 screen without using any other software, LightShot supports Win 10 screen capture, save the best and best quality photos.
https://thuthuat.taimienphi.vn/cach-su-dung-lightshot-phan-mem-chup-anh-tren-may-tinh-29489n.aspx
Above are instructions for using LightShot, software to take pictures on a computer. Hopefully, through the above article, you can better understand LightShot software, take and edit the best photos. If you have any questions, do not hesitate to comment, the technical team of ElectrodealPro will assist you. Good luck.
.