Beginning in 2020, the State has added many regulations and administrative fines for traffic so many people are still unclear. Therefore, iThong application will fully update the entire level of traffic fines under Decree 100 so that everyone can grasp and understand the law so as not to make mistakes when participating in traffic. Besides, people also rely on iThong to check whether the fine is correct or not. The fines on iThong can be checked by keyword or by voice. In addition to the fines that iThong provides, we also get some more traffic signs so you can have more information. The following article will guide you how to use the iThong application on the phone.
Instructions for using iThong application
Step 1:
We download the iThong application for the phone by following the link below.
Download the iThong iOS app
Download iThong for Android
Step 2:
At the first interface, users will see related information fines for motorcyclists from breaching orders, stopping vehicles, alcohol content, stimulants, vehicle documentation violations.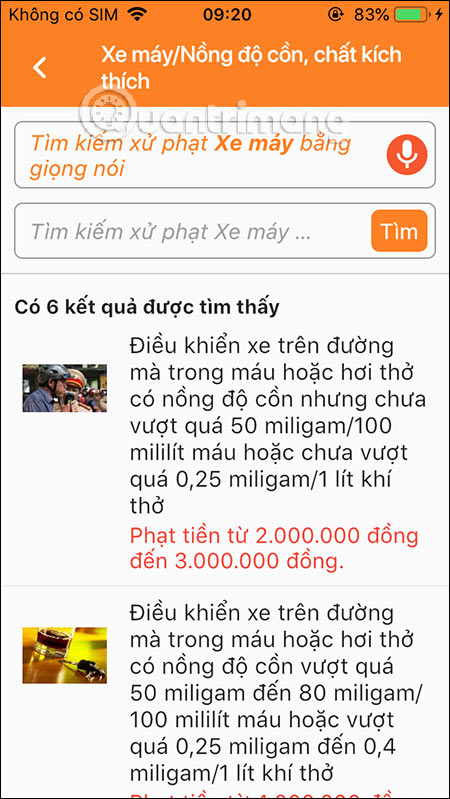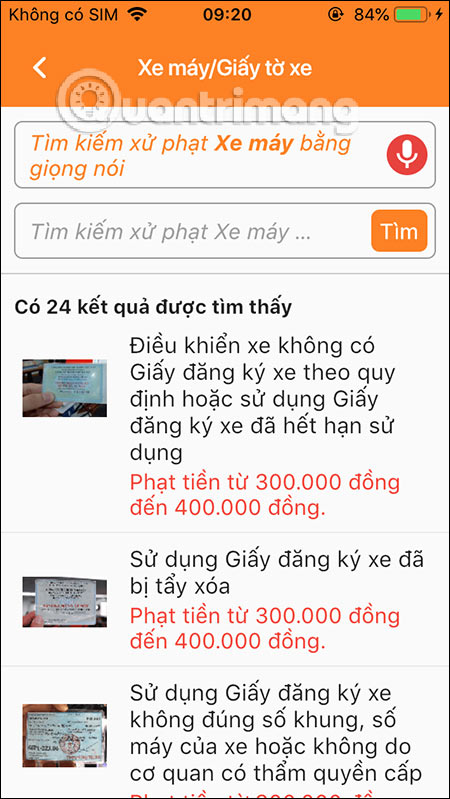 Step 3:
Switch to Car item There are still different penalties when you control a car. The fine level for cars is higher than the fine for motorcycles.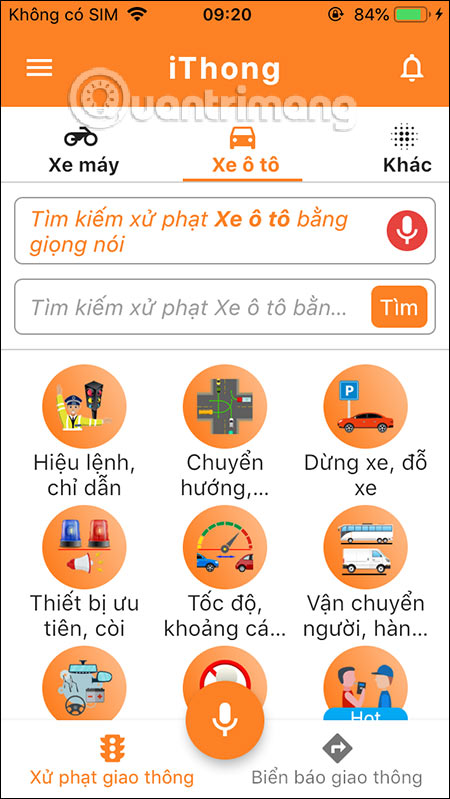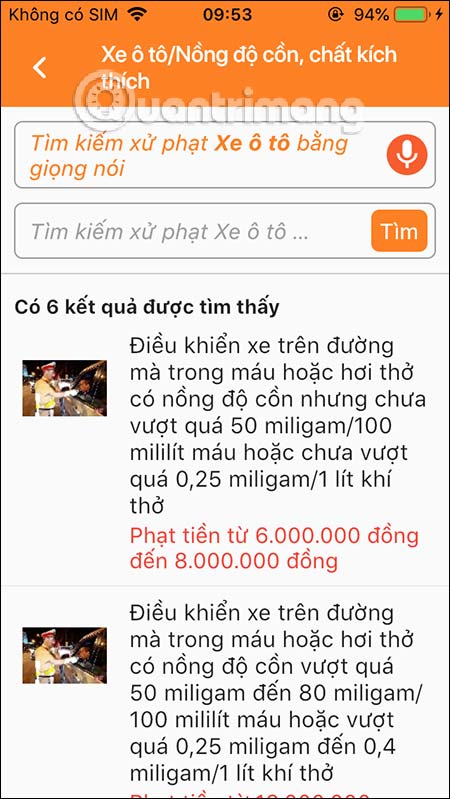 If you want to search faster, you can search through keywords or by voice with the keyword that you speak to the microphone.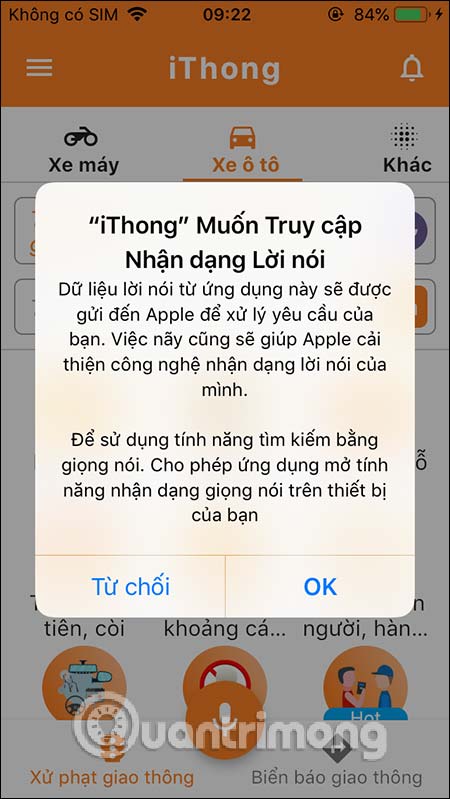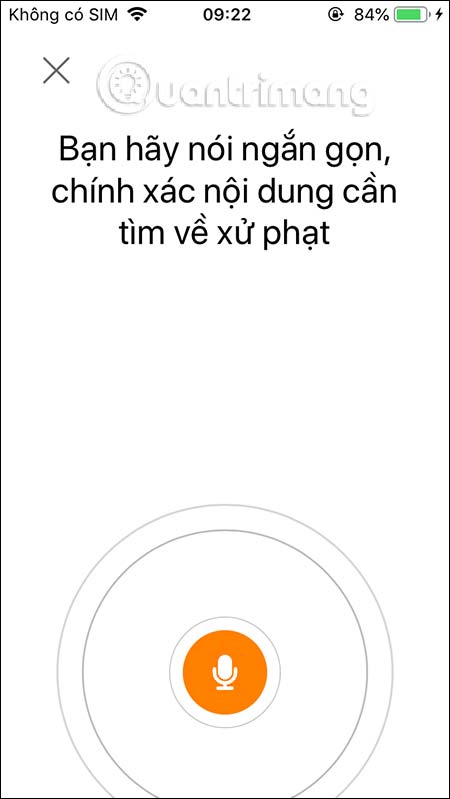 Step 4:
Click on it Traffic signs item There will be a lot of information about the contents of the signs so that we understand. The signs are classified into ban signs, command signs, dangerous signs and warnings, …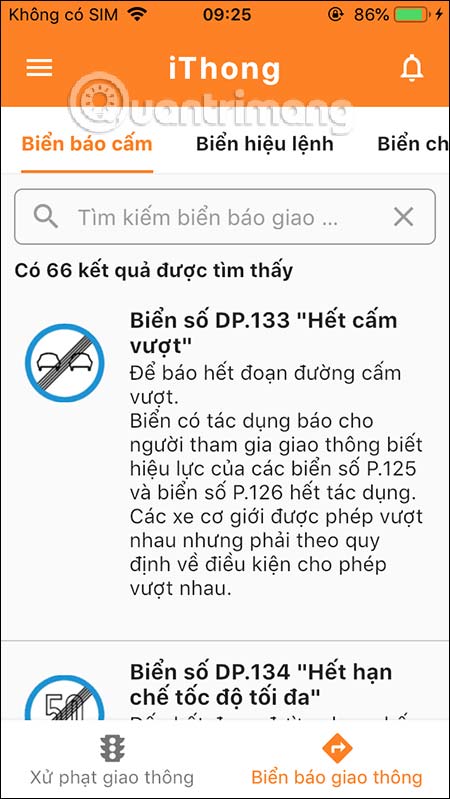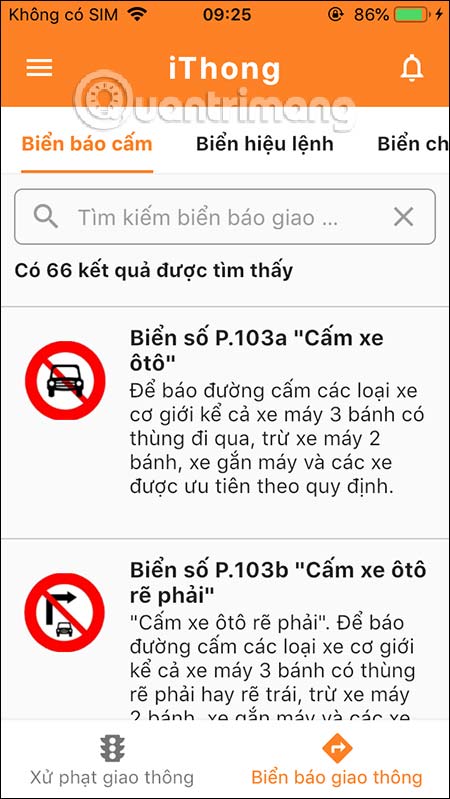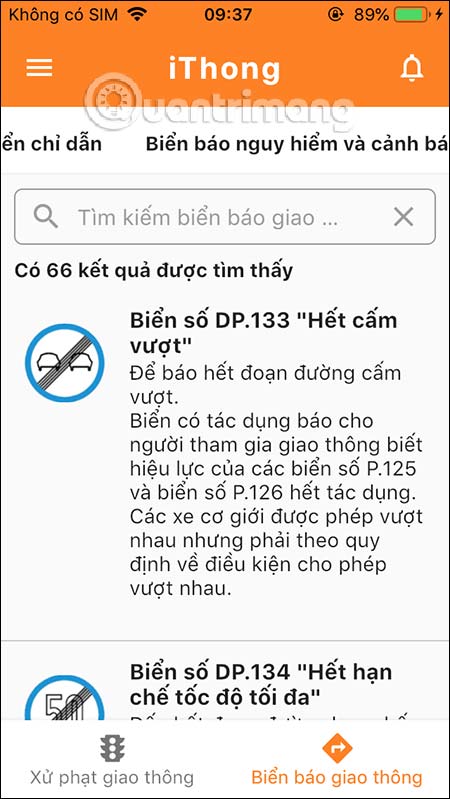 Step 5:
At the interface when clicked 3 dash symbol then click Traffic news, we will come to the latest traffic news for you to consult and know the fastest content related to yourself.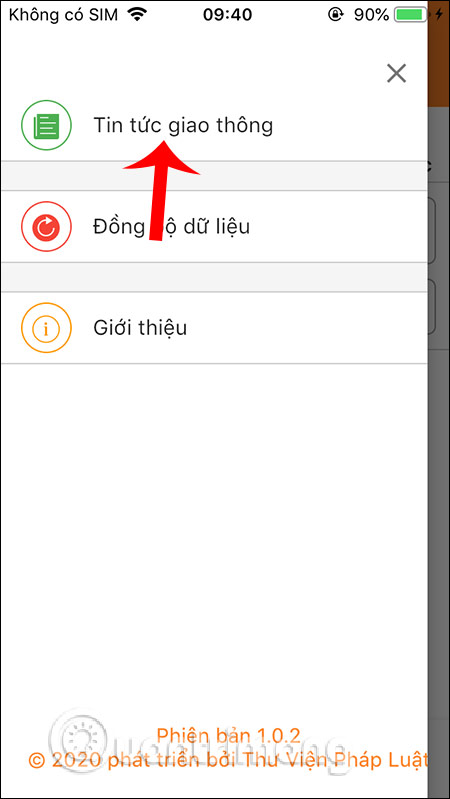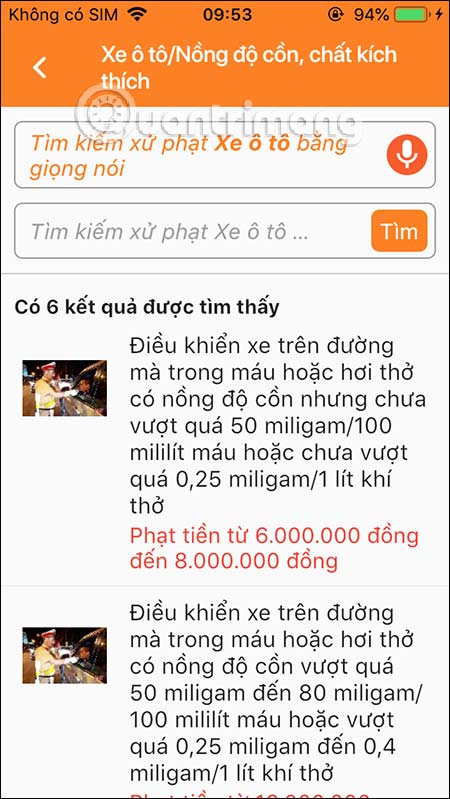 See more:
Test driving license A1 topic 3
Guide to lookup and cool penalties for cars and motorbikes
Guide to look up driving license online
Hope the article below is helpful to you!
.