To hide important, personal content on the phone, users need to install the support application. However, if you are using a Samsung phone, we now have the Secure Folder feature, which helps you transfer applications or files placed in this folder to increase security through the password you set. Currently, the Secure Folder feature is only available on a number of devices including Galaxy S Series, from S6 to S10, Galaxy Note Series, from Note 8 to Note 10, Galaxy Fold, Galaxy A Series, including A20, A50 models. , A70, and A90, Galaxy Tab S Series, from S3 onwards. From the S10 or Note 10 series, hidden folders will appear by default.
Instructions for using Secure Folder on Samsung
Step 1:
First of all users need a Samsung account. Then go to Settings> Biometrics and Security> Secure Folder, or Settings> Lock Screen and Security or just click Security depending on the phone.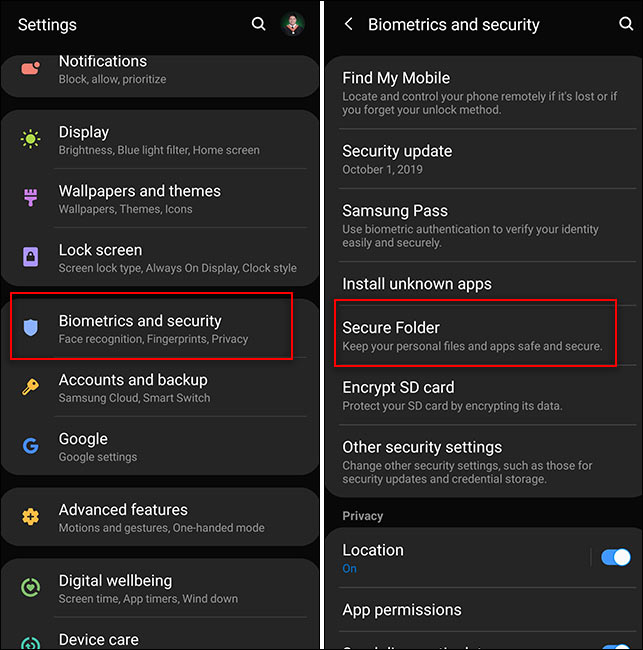 In case the device is not available, we download the Secure Folder application by following the link below.
Download the Secure Folder application
Step 2:
Display interface Enter your personal Samsung account and then the device will automatically create hidden folder. When the process is completed, the interface will be displayed Choose the security method for Hidden Folders, including drawing pictures, PINs, passwords, or fingerprint authentication.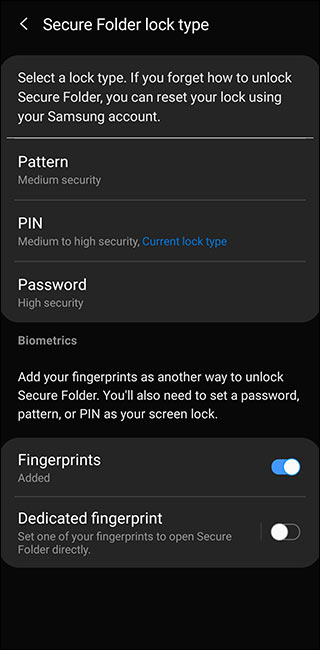 Step 3:
Results show Hidden folders outside the screen interface for use. To Add app to Hidden folder, we click Add Apps button. Now there are folders available on your phone for you to add to Hidden Folders, or download applications directly from additional downloads from Play Store / Galaxy Store.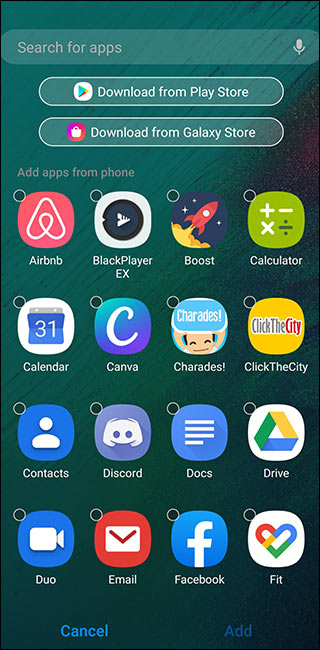 Note that if you select an existing application, it will create a copy of the application to store cache data separate from the original application, the newly downloaded application will not be available. The messaging application will have another account login section in the Hidden Folder. Web browser, browsing history and bookmarks do not appear in the original external browser.
To Move files to Hidden folder There will be 2 different ways of doing this.
The first way go to My Files or Library, then press and hold on the file you want to transfer. Click on the 3-dot icon in the top right corner and select Move to Secure Folder and confirm the transfer.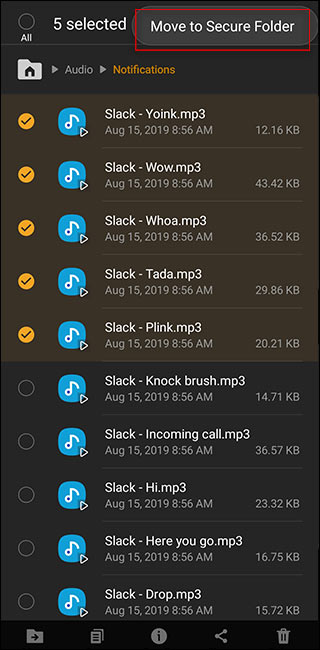 Method 2 is to use the Add Files button right inside the Hidden Folder. Then display a menu immediately below for you to access My Files, Images, Audio, … so we can add to Hidden Folders.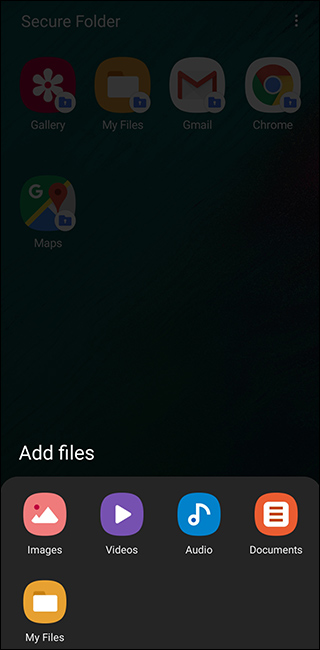 Step 4:
In Folders hide you may change settings again with some content such as editing key types, auto-locking settings, account settings and notifications, changing the appearance and icons of Hidden Folders.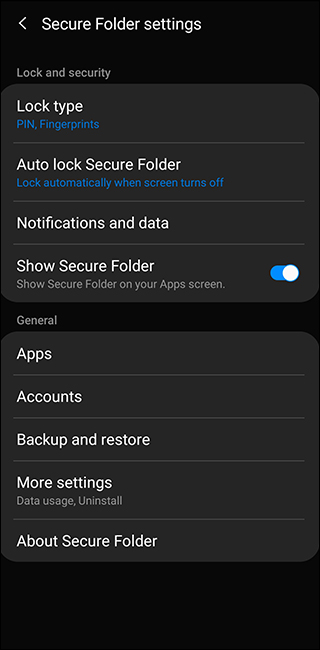 See more:
How to hide private photos on Android
How to hide text, information on images
How to use MixNote to create security notes on Android
How to hide photos and videos on iPhone with SafeVault
I wish you successful implementation!
.